Ultimate Super Fruit Blend



Kakadu, Finger Lime, Acerola, Camu, + Sea Buckthorn | Pre/Probiotics
125g (4.40 oz.) Powder
BOOM! This is it... The Superfruit Blend we've always dreamed of manifested. The most Powerful Fruits on the planet, collected from all corners of the globe to create the ultimate mix. Featuring the No.1 Vitamin C Food on Earth - Kakadu Plum, The Exotic Citrus Bang, the caviar of fruit... Finger Lime. The prestigious Sea Buckthorn and South Americas King and Queen of Mega Fruits... Camu Camu and Acerola Cherry. Imagine all those, then mix in some Food Pre and Probiotics to absorb it perfectly and keep your stomach happy. We've then sweetened the already delicious blend with Monk Fruit and Orange. This is Ancient Purity's flagship Food Multi, a creative blend of exotic fruits that's bursting with natural vitamins, minerals, plant enzymes, amino acids, healthy fats and antioxidants. It's all-natural purity and stored in a Miron Glass Jar for maximum freshness and nutritional value. We promise you, eating this will be a culinary experience you won't easily forget. Live and Thrive Forever with this Ultimate Super Fruit Multi.
Ancient Purity presents our incredible flagship Food Multi, the Ultimate Superfruit Blend. This creative blend of exotic fruits is bursting with natural vitamins, minerals, plant enzymes, amino acids, healthy fats and antioxidants. Flooded with all-natural purity and stored in a Miron Glass Jar guaranteeing maximum freshness and nutritional value. We promise you, eating this will be a culinary experience you won't easily forget. Boost your immunity with this extraordinary blend of rare exotic fruits such as Kakadu Plum, the highest natural source of vitamin C in the world! Then there's the amazing Sea Buckthorn with its wonderful anti-aging properties. It hydrates the skin and supports the formation of collagen, a structural protein needed for youthful skin.
And what about the Latin Miracle Acerola Cherry which is famous for being rich in vitamin C, antioxidants and other phytonutrients. Another super fruit present in our sublime blend is the Amazonian Camu Camu which has gained popularity worldwide due to its wide range of purported health benefits. Last but not least, the expensive and almost impossible to find ancient Finger Lime with its refreshing citrus lime flavour. Monk Fruit and Natural Orange Flavour are the healthy sweeteners of this cutting-edge fruit powder blend.
Ultimate Super Fruit Blend - Information & Points to Research
Clean, Bioavailable Superfruit Mega Blend.
Ancient Purity's Flagship Food Product.
The 5 Ultimate Vitamin C Fruits.
Longevity Fruits.
Functional Food Supplement - Designed to Work.
Delicious, Easy to Eat Straight or Mix.
Enhanced with Pre & Probiotics.
The Immunity of Fruit.
Rare Powerful Ingredients.
Scientifically-Proven Daily Boost of Nutrition.
Kakadu Plum, Acerola Cherry, Camu Camu.
Sea Buckthorn, Finger Lime, Monk Fruit.
Created from the Best Ingredients from Around the World into one jar of Supernatural Wonder (Stored in a Miron 'Dark Violet' Jar).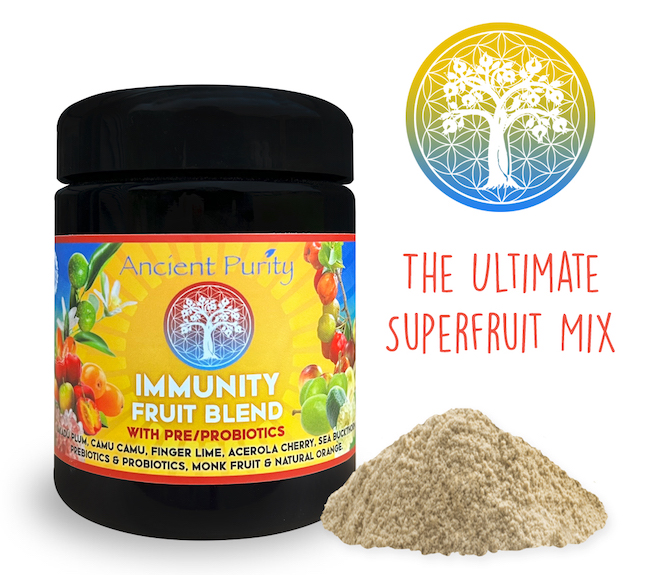 Kakadu Plum the No.1 Food Source of Vitamin C on Earth

Kakadu Plum is the One
Kakudu Plum… has been recognised for their extremely high nutritional goodness. This tiny green plum boasts more than 100 times the vitamin C of an orange, 2.5 times an Acai Berry, and almost 5 times Blueberries' antioxidant properties. These impressive statistics come from research underway for more than 10 years, mainly through the University of Queensland, verifying the Kakadu Plum's potent properties and working to make sure the bush fruit is protected as an Australian native fruit. Indigenous people have used the plum for its preservative and health benefits for millennia.
"We cultivated our land, but in a way different from the white man. We endeavoured to live with the land; they seemed to live off it. I was taught to preserve, never to destroy." – Tom Dystra
Finger Lime - The Nutritious Caviar of Fruit
This Fruit is Literally... Supernatural
Finger Lime…have been an essential food source for Indigenous Australians since ancient times but lately can be spotted in some of Australia's premier restaurants. Resembling the shape of a small finger, Finger Limes are known for their caviar-like pearls that (literally) burst with flavour, similar to a round lime. They have an incredibly short season which is why they're very expensive and almost impossible to find. Therefore Ancient Purity is thrilled having this one in their blend. Nutritionally speaking Finger Limes are a good source of folate, potassium and Vitamin E and C. They have also been used topically for many generations as an antiseptic for infected sores and boils.
"So I take this word reconciliation and I use it to reconcile people back to Mother Earth, so they can walk this land together and heal one another because she's the one that gives birth to everything we see around us, everything we need to survive." – Max Dulumunmun Harrison
You're Going to Make the Best & Healthiest Smoothies & Desserts Ever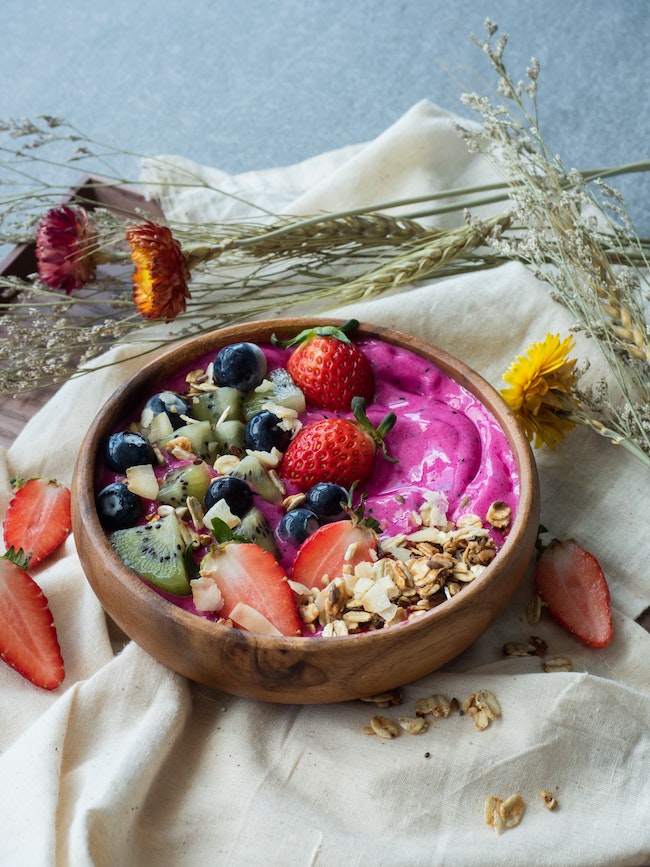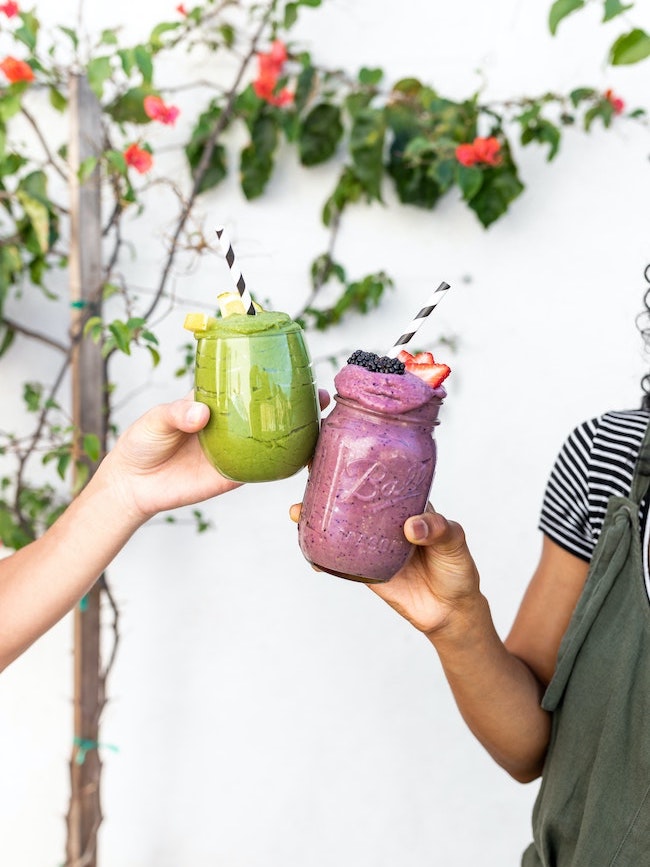 You Are What You Eat - Give Yourself the Pleasure of this Exotic Fruit Blend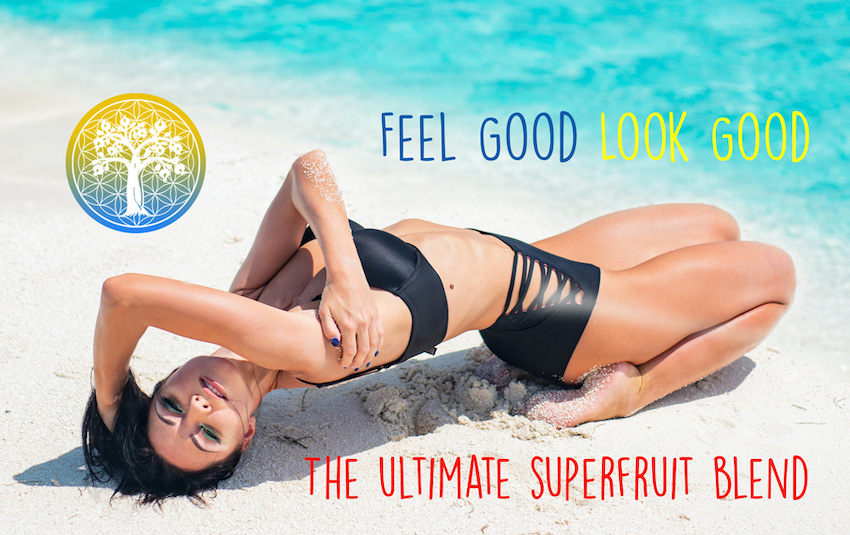 Sea Buckthorn - The Prestigious Superfruit
Sea Buckthorn... is another mysterious fruit which is native to China and regions of Europe. Sea buckthorn, known as "holy fruit" in Tibet, is found in centuries-old medicinal texts in Tibet and China. The fruit contains a range of medicinal compounds, as well as nutrients including: amino acids, minerals, vitamins and fatty acids. For centuries, Sea Buckthorn has been used in China and Russia for its nutritional and medical qualities. Sea Buckthorn is believed to fight free radicals, molecules that can harm cells.
"A man may esteem himself happy when that which is his food is also his medicine." – Henry David Thoreau
Sea Buckthorn & Camu Camu - Supernatural, Global Superfoods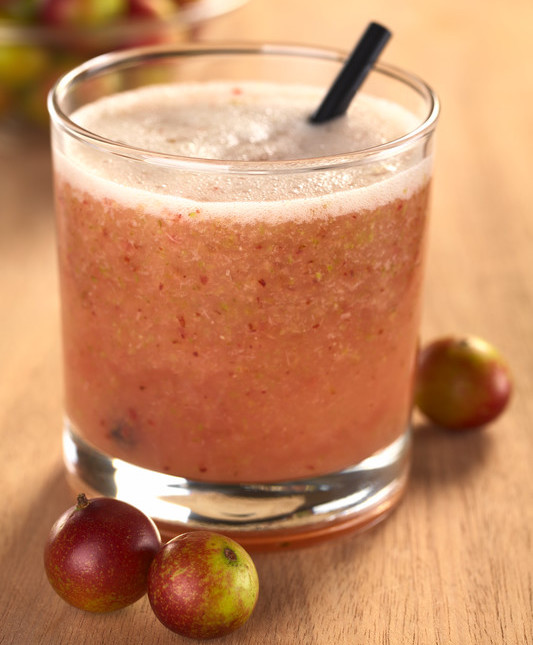 Camu Camu - Crossing Oceans to Give you Incredible Nutrition
Camu Camu…native to the enchanting Amazon rainforest, Camu Camu as well has high amounts of Vitamin C and has impressive antioxidant capacities. Antioxidants are substances that protect your cells from harm caused by free radicals. Excess free radicals in your body can lead to chronic health conditions. Some scientific studies suggest that Camu Camu may provide the following other health benefits: maintain healthy blood pressure, help to reduce weight, might improve blood sugar levels and antimicrobial properties.
''I'm also working closely with a group called the Amazon Conservation Team, helping with the rainforest in South America.'' - Jeff Bridges
Naturally Sweetened to Make you Feel even Better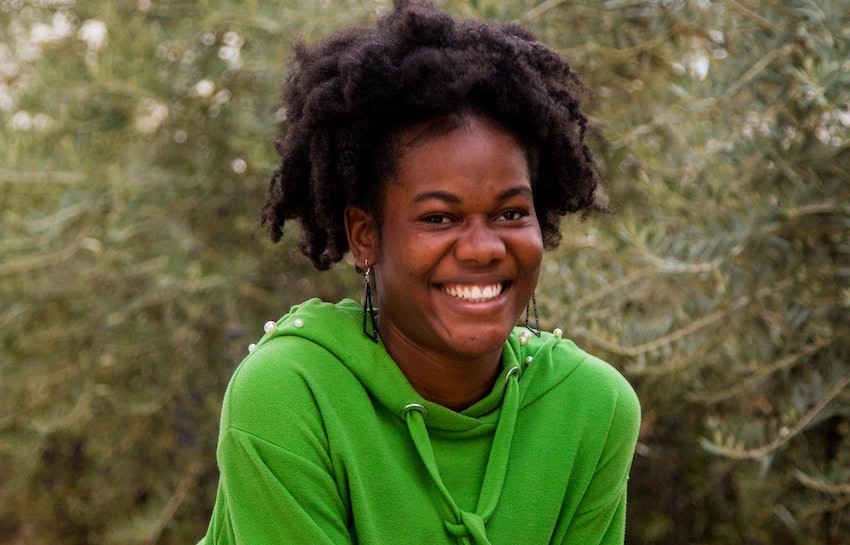 This is Sweeeeeeeeet
Monk Fruit… Why everyone's going mad for this green small melon native to southern China and named after the Zen monks who first cultivated it hundreds of years ago? Well, these days Monk Fruit is getting a great deal of attention from sugar-free devotees, health-conscious foodies, and those people in the diabetes community. The health-improving qualities of this fruit have been well-known in TCM (Traditional Chinese Medicine) for many years, but its sweet little secret has finally made it into the wellness mainstream. The Monk Fruit in our blend acts as a super-healthy sweetener which is made from the dried fruit's extract. This miracle extract is 150-250 times sweeter than our ordinary table sugar, has zero carbs and calories, and doesn't raise blood sugar levels.
Natural Orange Flavour... It just works so well with this blend to finish off the outstanding taste and experience. Plus we really felt sorry for old orange. Oranges are so dwarfed in Vitamin C content by the other fruits, but they're such a classic and we all love the taste so everyones invited along for this ride. Orange does have other benefits too anf they're low calorie and have a bit of Vitamin A and Calcium in too.
Acerola Cherry - South American Super Fruit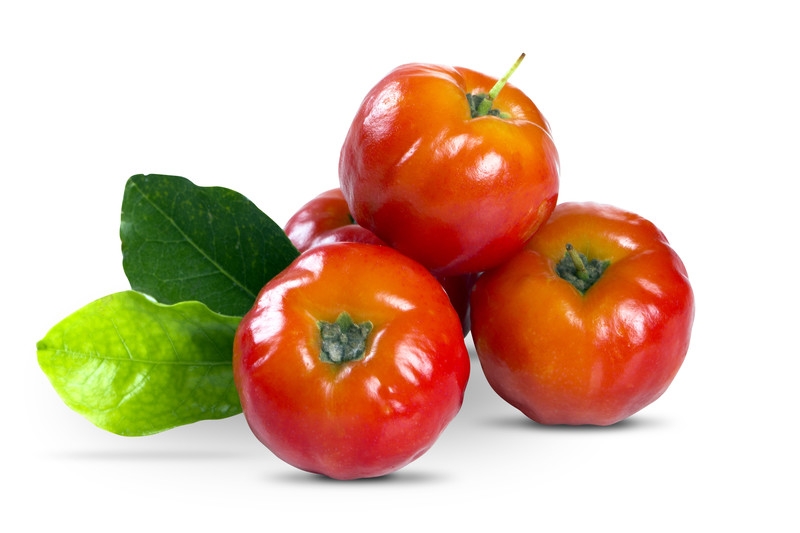 Acerola Cherry is the Cherry on Top of this Sensational Fruit Blend
Acerola Cherry… has reportedly higher quantities vitamin C amounts than even strawberries and oranges and strawberries. Present in Acerola Cherry is a very significant vitamin A source as well Vitamin C is an essential nutrient and water-soluble vitamin that isn't stored in our bodies, so we need to daily consume a source of water-soluble vitamins. Along with vitamin A, vitamin C is a well-known antioxidant, aiding prevent free radical damage and certain sicknesses. Recent research affirms that Acerola is antioxidant-rich. This exotic cherry contains good quantities of the following nutrients as well: calcium, iron, niacin (vitamin B-3), phosphorus, riboflavin (vitamin B-2) and thiamine (vitamin B-1).
''Be the Cherry on top of your Day.'' - P.H.
Enhanced Absorption with Pre & Probiotics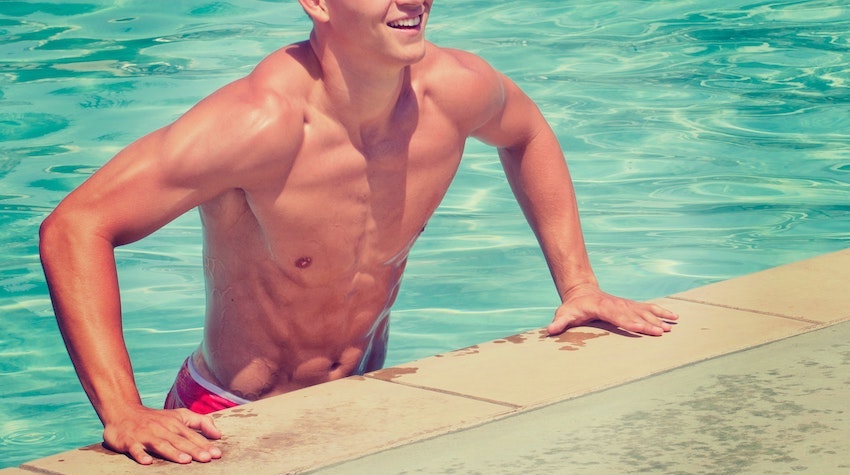 Naturally Delivered Nutrition
The Prebiotics present in our Ultimate Super Fruit Blend include: Artichoke Inulin Powder, Chicory Root Inulin, and Green Banana Flour. All these special plant fibres help healthy bacteria grow in your gut making your digestive system function better. Prebiotics are a source of food for your gut's healthy bacteria. They're carbs your body can't digest. So they go to your lower digestive tract, where they act like food to help the healthy bacteria grow.
The Probiotics feature the living good bacteria: Lactobacilus Acidophilus, Bifidobacterium Bifidum, Bifidobacterium Longum, and Bifidobacterium Lactis. Probiotics are live yeasts and good bacteria that live in your body and are good for your digestive system. They are live microorganisms supported with claims that they might provide health-improving health properties when consumed, generally by enhancing or restoring the gut flora. You can take probiotics as supplements or get them through food.
Super Fruit Blend Nutritional Value per 100 grams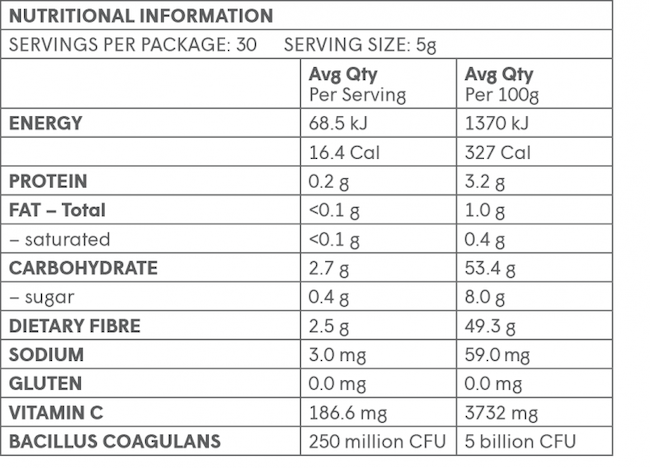 Excellent source of Vitamin C (400% RDI).
Functional Food Supplement (100% Natural).
Natural Source of fibre.
Clean, GMO Free, Gluten Free.
Natural Sweeteners - Monk Fruit & Orange.
Prebiotics - Green Banana Flour, Artichoke Inulin Powder, Chicory Root Inulin.
Probiotics - Lactobacilus Acidophilus, Bifidobacterium - Bifidum / Longum / Lactis.
Ultimate Super Fruit Blend… Closing Thoughts
We all know that eating fruits daily is healthy as they contain vitamin C among others. Most of you guys probably also know that some fruits contain more vitamins than others. Well, finally here it is! Ancient Purity created a blend containing 5 of our planet's healthiest fruits which are well-absorbed by your body as well. Perhaps the most significant one is Kakadu Plum. This Australian desert fruit tops the scale, with vitamin C levels of 3.5-5.9% of its weight. This is about 100 times more vitamin C than in oranges. Then there's the powerhouse fruit Acerola Cherry. It has been reported that the vitamin C of Acerola is better absorbed than the synthetic ascorbic acid. Another Australian miracle fruit, Finger Lime, is present in this ultimate powder blend as well. A 100-gram serving of Finger Limes is about 88% water and provides 30 calories and 11 grams of carbs, along with 3 grams of fibre, and negligible protein and fat. It also provides 29 milligrams of vitamin C, which is 32% of the USDA daily value, making it a superb source of this nutrient.
Next is the Amazonian treasure, Camu Camu, which has gained worldwide popularity due to its numerous purported health benefits. Sea Buckthorn is a medicinal plant long used in herbal medicine.  Available in supplement form, Sea Buckthorn extract contains various essential fatty acids and antioxidants. I'm sure you'll understand that if you add natural sweeteners, and a probiotic and prebiotic blend to these 5 super-fruit powders, you have the ultimate powerhouse super-fruits blend!
 "The sweetest fruits grow at the top of a tree so that only those who deserve them can reach them." - Matshona Dhliwayo
"Give me juicy autumnal fruit, ripe and red from the orchard." [Give me the splendid silent sun]" - Walt Whitman, The Complete Poems
Experience New Light in your Nutrition - Order Today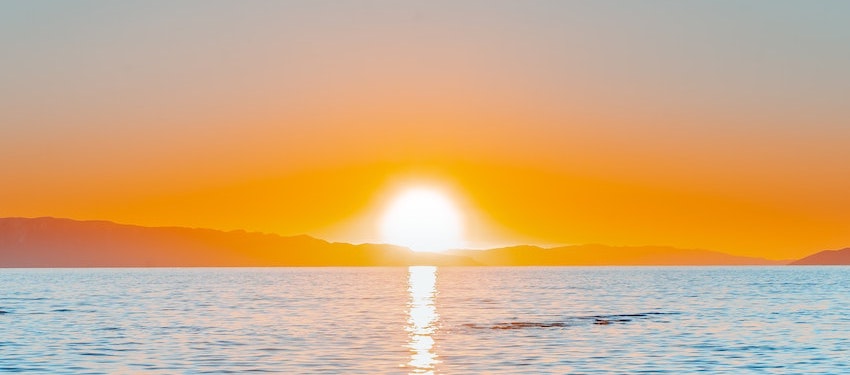 Kakadu Plum.
Finger Lime.
Acerola Cherry.
Camu Camu.
Sea Buckthorn.
Probiotic Blend: Lactobacilus Acidophilus, Bifidobacterium Bifidum, Bifidobacterium Longum, Bifidobacterium Lactis.
Prebiotic Blend: Artichoke Inulin Powder, Chicory Root Inulin, Green Banana Flour.
Natural Sweetners: Monk Fruit, Natural Orange Flavour.
ALLERGY ADVICE: May contain traces of Milk, Soy, Tree Nuts, Sesame Seeds & Egg.
Take 2-5g daily, Eat neat or add to a smoothie, juice, water or as directed by your healthcare practitioner, do not exceed recommened daily intake.
Can be added to desserts, yoghurts or fruit salads.
Brand: Ancient Purity.
Size: 125g (4.40 oz).
Container: Miron Glass Bottle.
Estimated shelf life from purchase: 1-2 years.
Storage: Keep in fridge once opened.
Research Gate - Kakadu Plum (Terminalia ferdinandiana) as a Sustainable Indigenous Agribusiness
Journal of Food Science and Technology - Acerola, an untapped functional superfruit: a review on latest frontiers
Cleveland Clinic - Is Monk Fruit a Healthy Sweetener?
Los Angeles Times - Finger lime: the caviar of citrus
Science Direct - The beneficial health aspects of sea buckthorn (Elaeagnus rhamnoides (L.) A.Nelson) oil
Journal of Alternative and Complementary Medicine - Antioxidant and Associated Capacities of Camu Camu (Myrciaria dubia): A Systematic Review
Frontiers - The Anticancer Activity of Sea Buckthorn [Elaeagnus rhamnoides (L.) A. Nelson]
De Souza Schmidt Goncalves AE, Lajolo FM, Genovese MI. Chemical composition and antioxidant/antidiabetic potential of Brazilian native fruits and commercial frozen pulps. J Agric Food Chem 2010;58:4666–4674.
Nascimento OV, Boleti AP, Yuyama LK, Lima ES. Effects of diet supplementation with Camu-camu (Myrciaria dubia HBK McVaugh) fruit in a rat model of diet-induced obesity. An Acad Bras Cienc 2013;85:355–363.
Yazawa K, Suga K, Honma A, Shirosaki M, Koyama T. Anti-inflammatory effects of seeds of the tropical fruit camu-camu (Myrciaria dubia). J Nutr Sci Vitaminol (Tokyo) 2011;57:104–107
Larmo PS, Järvinen RL, Setälä NL, Yang B, Viitanen MH, et al. Oral sea buckthorn oil attenuates tear film osmolarity and symptoms in individuals with dry eye. J Nutr. 2010;140:1462–1468. doi: 10.3945/jn.109.118901.
Basu M, Prasad R, Jatamurthy P, Pal K, Arumughan C, Sawhney RC. Anti-atherogenic effects of sea buckthorn (Hippophae rhamnoides) seed oil. Phytomedicine. 2007;14:770–777. doi: 10.1016/j.phymed.2007.03.018.
Gao, X., Ohlander, M., Jeppsson, N., Bjork, L., and Trajkovski, V. (2000). Changes in antioxidant effects and their relationship to phytonutrients in fruits of sea buckthorn (Hippophae rhamnoides L.) during maturation, J. Agric. Food Chem. 48, 1485–1490. doi: 10.1021/jf991072g.
Grey, C., Widen, C., Adlercreutz, P., Rumpunen, K., and Duan, R. (2010). Antiproliferative effects of sea buckthorn (Hippophae rhamnoides L.) extracts on human colon and liver cancer cell lines. Food Chem. 120, 1004–1010. doi: 10.1016/j.foodchem.2009.11.039
Akachi T, Shiina Y, Kawaguchi T, Kawagishi H, Morita T, Sugiyama K. 1-methylmalate from camu-camu (Myrciaria dubia) suppressed D-galactosamine-induced liver injury in rats. Biosci Biotechnol Biochem 2010;74:573–578
da Silva FC, Arruda A, Ledel A, et al. . Antigenotoxic effect of acute, subacute and chronic treatments with Amazonian camu-camu (Myrciaria dubia) juice on mice blood cells. Food Chem Toxicol 2012;50:2275–2281
S. Rodrigues, E. de Oliveira Silva, E.S. de Brito (Eds.), Finger lime/the Australian caviar—Citrus australasica, Exotic Fruits Academic Press (2018), pp. 203-210.
Zhang H, Yang H, Zhang M, Wang Y, Wang J, Yau L, Jiang Z and Hu P, 2012. Identification of flavonol and triterpene glycosides in Luo‐Han‐Guo extract using ultra‐high performance liquid chromatography/quadrupole time‐of‐flight mass spectrometry. Journal of Food Composition and Analysis, 25, 142–148.
Xu Q, Liang R and Li L, 2005a. Experiment report: effect of luo han guo mogroside on human's blood sugar content. Unpublished report, August 19.
Disclaimer:
The products and the claims made about specific products, articles and claims made in the articles and information written on or through this site have not been evaluated by Ancient Purity, the MHRA, the FSA or the United States FDA and are not approved to diagnose, treat, cure or prevent disease. The information provided on this site is for informational purposes only and is not intended as a substitute for advice from your physician or other health care professional or any information contained on or in any product label or packaging. You should not use the information on this site for diagnosis or treatment of any health problem or for prescription of any medication or other treatment. You should consult with a healthcare professional before starting any diet, exercise or supplementation program, before taking any medication, or if you have or suspect you might have a health problem. Providing a product for sale does not imply Ancient Purity recommendation of that product, its suitability or its efficacy. Ancient Purity cannot give medical opinions. No comment or entry in this site or in any communication from Ancient Purity may be taken as such.
Prices and promotions are subject to change without notice. Customers should always carefully check all the details printed on the package before opening the product. Whilst all efforts are made to ensure accuracy of description, specifications and pricing there may be occasions where errors arise. Should such a situation occur the company cannot accept your order. In the event of a mistake you will be contacted with a full explanation and a corrected offer. The information displayed is considered as an invitation to treat not as a confirmed offer for sale. The contract is confirmed upon supply of goods, Prices and promotions are subject to change without notice.
Please read the Terms and Conditions of using this site, by using the site you are accepting the terms and conditions.
All Material on this site © 2014 Ancient Purity Ltd Registered in England & Wales 07801142 VAT Reg 168 335 488