Frankincense Rejuvenating Cream (Macadamia / Carrot / Lime) UK Made
50ml (1.69 fl. oz.) Cream
Frankincense Cream…Clean, effective, soothing and naturally rejuvenating for dry and/or maturing skin. Homemade in England, this natural cream is being used by lots of our friends in conjunction with a healthy diet, correct supplementation and emotional wellbeing to create true glowing beauty. This gentle facial cream has a light texture, is fast-absorbing, and helps to restore youthful, smooth skin. Frankincense is among the most powerful essential oils with antioxidant properties effectively reducing the first wrinkles of ageing.
Ancient Purity presents Frankincense (Boswellia carteri) Rejuvenating Cream which wakes your face up for the day providing refreshing nourishment to your skin. In the evening after cleaning your face we recommend using the natural Avocado Night Cream (see our 'Related Products' section). Essential Oil of Frankincense present within the day cream is a powerful astringent, helping to protect your skin cells. The synergistic blend of ingredients within the Rejuvenating Cream can also help reduce acne blemishes, appearance of large pores and prevent wrinkles. The Frankincense Rejuvenating Cream when used whilst living the natural health and wellness lifestyle helps lift and tighten the skin, naturally slowing signs of ageing, promoting youthfulness thus making you smile more.
Ancient Purity's Frankincense Rejuvenating Cream is the ultimate natural, simple face food perfect for women and men. There're absolutely no chemicals in it, it's made with love and nourishing ingredients, make it part of your healthy regime and feed your faces glow and radiance with this fantastic rejuvenating face cream. And I say it again: science has proven that Frankincense essential oil is among the most potent essential oils with antioxidant properties. So why not combine some powerful natural products and enjoy the benefits... here's what's in it and what each carefully chosen element can do for you.
Frankincense Rejuvenating Cream – Information & Points to Research
Clean, Effective, Natural Day Cream.
Hydrating & Awakening.
Frankincense Regeneration.
Youth Retaining Lime.
Moisturising Macadamia.
Rich, Floral, Sweet, uplifting Rose Hydrolat.
Carrot Oil Repair & Beeswax Skin Protection.
Rich in Antioxidants.
Frankincense
Also known as olibanum, Frankincense has amazing skin regeneration properties. It helps to improve skin tone and condition. Frankincense is inherently astringent so it acts as a balancer, reducing excess dryness or oiliness, returning the skin condition back to normal. Frankincense is reputed for its ability to help repair damaged skin and the cream also includes Macadamia Nut Oil that helps replenish the palmitoleic acid (An important fatty acid for pharmaceutical applications. It is postulated to have anti-thrombotic effects, which can help prevent stroke (Abraham et al., 1989). At present, it is mainly obtained from Macadamia oil, which contains 17% palmitoleic acid) naturally present in the skin's oil (sebum) but it diminishes as we get older. Ancient peoples quickly learned the value of frankincense in skin care. The Egyptians made rejuvenating face masks with it, and Ovid, the Roman poet, noted in his book on skin care (Medicamina Faciei) that frankincense was excellent for toilet purposes.
Frankincense continues to be an impressive skin care ingredient. While often ignored in modern formularies, it is astringent, slightly anti-inflammatory, and has incredible ability to rejuvenate skin and eradicate wrinkles. Its antioxidant properties and cell regeneration abilities lead to smoother, more youthful skin. It tones and lifts skin to increase firmness and minimise pores, which is why the Egyptians used it in facial masks. It is also excellent for acne care because of its antiseptic properties. One of the more impressive benefits of frankincense in skin care is its ability to prevent and fade scars. It has been reported to reduce the appearance of discoloration and redness due to blemishes, irritation, and even stretch marks.
Feed your Skin Organically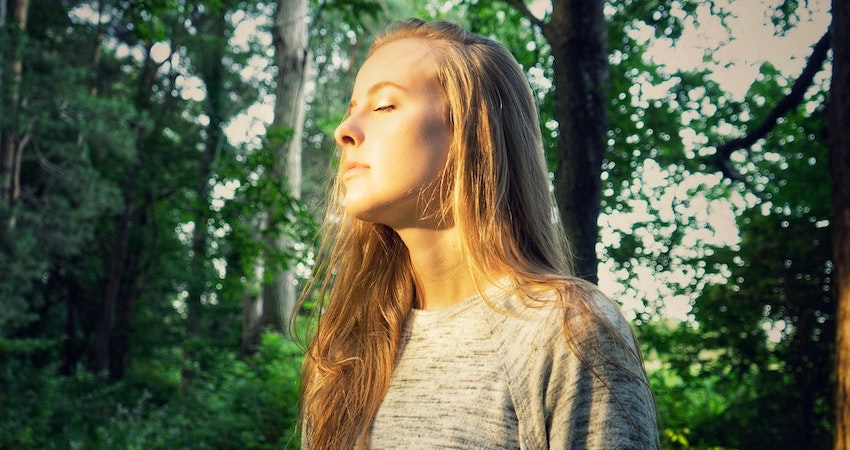 Carrot Oil
Carrot Oil is cold pressed from the flesh of whole carrots, making it extremely rich in Beta Carotene, Vitamins A, B, C, D and E, and essential fatty acids. It is excellent for sun damaged skin, due to its high content of Beta Carotene. It is also beneficial for dry skin, ageing or wrinkled skin, and is known to help skin regeneration and to moisturise. It can also be used to soothe burns.
Carrot Oil is also good for many other things, we wouldn't sell it alone as you can make it easily yourself.  It has loads of other benefits so please look into it. Here the instructions to make it: Late summer is a perfect time to make carrot oil as carrots are sweet and ripe and according to Chinese medicine, late summer is the peak time for Earth energy. You will need: 2 carrots grated Good quality oil of your choice (I like Virgin Coconut Oil) Place the grated carrots in a clean glass mason jar and cover with oil. Seal the jar and place in a warm spot like a windowsill for about 2 weeks. Shake every day. The beta carotene and fat-soluble vitamins will dissolve in the oil and the oil will take on a pale orange colour. Pour the oil through a fine-mesh sieve or muslin cloth into another clean jar. If some carrot sediment remains at the bottom of the jar, you can let it settle and then pour the oil off into another container.
Cold Pressed Carrot Oil rich in Beta Carotene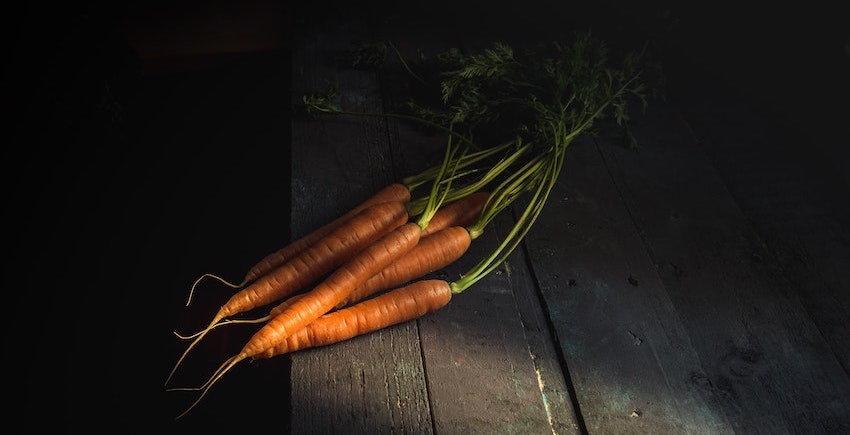 Macadamia Oil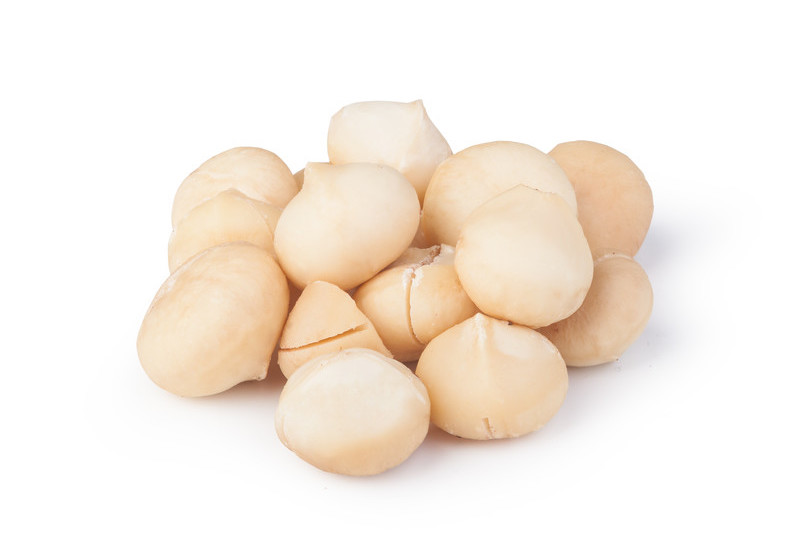 Macadamia nuts are the product of the macadamia nut tree. These nuts contain 72% oil, which has a variety of uses, including cooking, baking, and frying. Macadamia nut oil can be used directly on the skin or hair and is also used in cosmetics products such as moisturisers. This oil has many benefits for the skin and is usable anywhere on the body. Moisturising: Dry skin is a problem for people of all ages, races, and locations. Macadamia nut oil acts as a very comfortable moisturiser because it is easily absorbed into the skin and does not leave a greasy residue. Instead, macadamia nut oil is velvety as it absorbs into the skin, unlike other types of oil, like coconut oil, that takes longer to absorb and leaves a heavier feeling.
Squalene is a lipid that our skin cells produce naturally.  It keeps our skins healthy and hydrated. But during our 30s, our skins' capability to produce Squalene slows down resulting in rougher and drier skin. Previously obtained from shark livers, squalene aids reduce oxidative stress, prevent wrinkles and protect skin. This is where Macadamia comes in! A vegan source free of cruelty of Squalene is present in Macadamia Oil. Squalene retains the cell membranes' fluidity which is essential to the skin's outer layer.  Skin that is high in squalene is healthy and hydrated while damaged and dry skin is low in squalene. And Yes! Macadamia oil is packed with Squalene!
Ancient Methods for Natural Beauty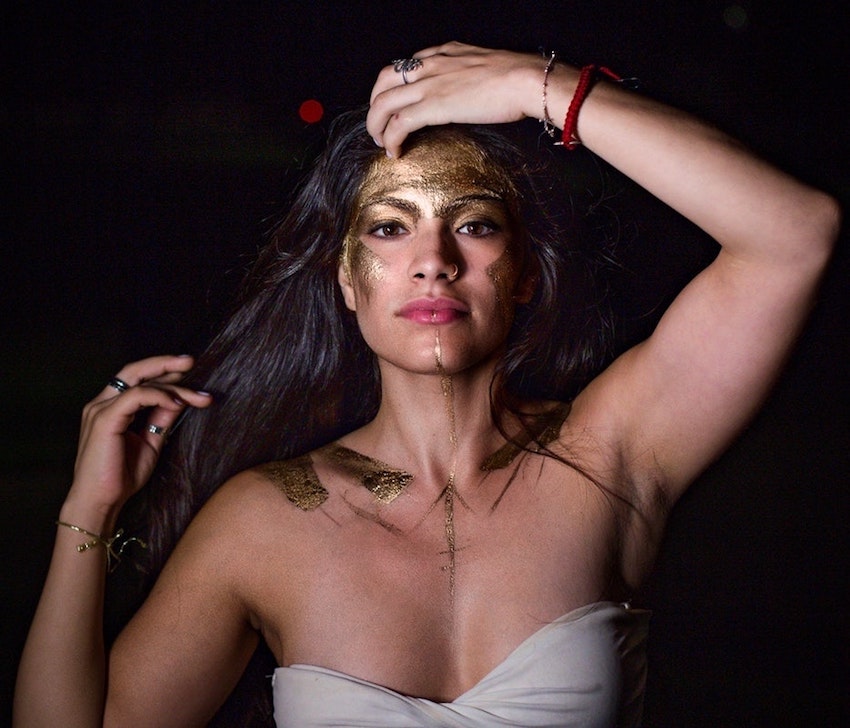 More on Amazing Macadamia
This oil can be used on all skin types, Anti-Ageing... Macadamia nut oil provides the skin with anti-ageing benefits. It contains a compound known as palmitoleic acid normally found in human skin.
Ageing decreases the production of palmitoleic acid, leading to wrinkles and an aged appearance. Macadamia nut oil helps replace this important compound and may help maintain the skin's youthful appearance.
Healing and Blemishes... Macadamia nut oil may provide healing due to its anti-inflammatory properties. For example, it can help soothe a sunburn or skin irritation and may also decrease the effects of free radicals on the skin because it also acts as an antioxidant.
It is a good choice for individuals with sensitive skin. It does not clog the pores like other types of oil, such as mineral oil, decreasing unsightly breakouts related to your moisturiser.
Quality, Natural Ingredients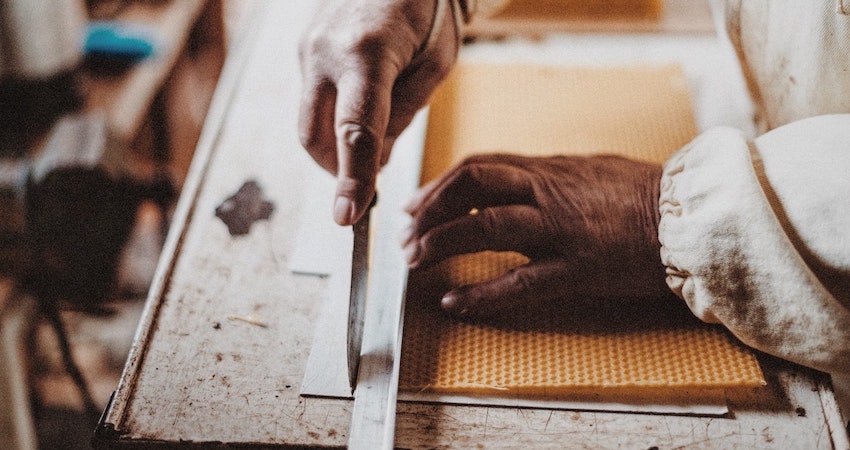 Virgin Beeswax
Beeswax is a natural wax that worker bees produce in their abdomens to use in a honeycomb. After the honey is extracted by beekeepers, the wax is melted and purified to be sold in the market. Beeswax is used as a thickener & stiffener in a wide range of personal care products due to its naturally emollient, soothing and softening properties. Beeswax provides natural protection to the skin surface against environmental damage which can cause unpleasant conditions such as dehydration & irritation. Beeswax is commonly used to soothe various types of skin disorders especially those related to dry, inflamed conditions such as eczema.
The powerful anti-inflammatory and antibacterial properties found in it helps calm irritation and redness, while the emollient properties lock in moisture and promote the healthy development of skin cells. Beeswax is also a very popular ingredient for anti-ageing due to its antioxidant properties especially when combined with other antioxidants such as Vitamin E. It helps slow skin's natural ageing process by preventing certain types of cell damage. We at Ancient Purity love bees. They are truly incredible insects. Did you know that bees existed even before dinosaurs? Therefore we made sure that bees don't suffer or starve and always have some fresh frames ready for the queen to lay eggs into and to produce honey. To remove the honey from the frames, a beekeeper needs to remove the capping beeswax that bees create closing of the honey cells.
A Sacred Ingredient a Nourishing Face Cream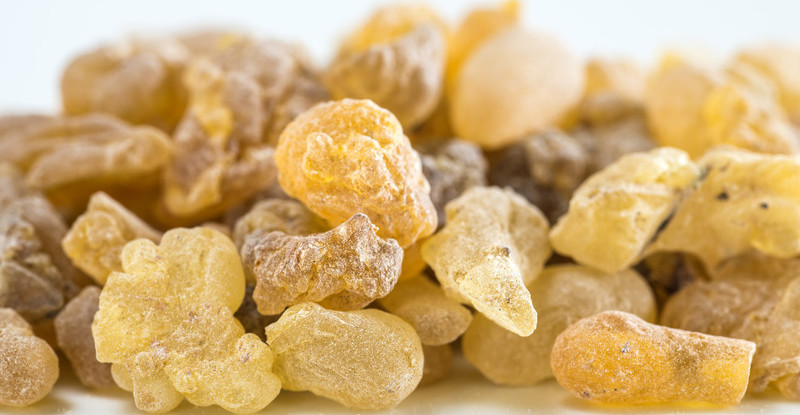 Lime Oil & Rose Hydrolat
Lime, like a lemon, is full of antioxidants and other beneficial nutrients. Lime essential oil tones up muscles, tissues, and skin as well as the various systems that function in the body, including the respiratory, circulatory, nervous, digestive, and excretory systems. This tonic effect helps to retain youth for a long time and prevents the appearance of ageing symptoms like hair loss, wrinkles, age spots, and muscle weakness.
Hydrolats are the aromatic water created during the extraction of essential oils using steam distillation and consist of 100% pure hydrolat. Rose Hydrolat is one of the most versatile of all the pure flower waters there is. It has a Devine fragrance which is famed for its relaxing, soothing and uplifting effects. It is often used within skin care as a hydrating, nourishing facial toner. Rich, floral, sweet, uplifting, heavenly and simply beautiful and it has universal appeal. Ancient Purity believes a real hydrolat makes the finest skin care due to the natural way it is obtained and the naturally occurring beneficial rose constituents present in it. The rose hydrolat used in this cream is top quality because of its concentration. To produce a tonne of Rose Hydrolat, a tonne of rose petals are needed!
Frankincense Cream… Closing Thoughts
Ancient Purity's UK-Made Frankincense Face Cream is the most ideal anti-aging skin care you can rely on. Non-toxic and all-natural, you'll love the daily use of this perfectly formulated cream. High in antioxidants, Frankincense Oil acts rejuvenating, aromatic and replenishing on ageing skin, scarred tissue and stretch marks. The combination of Macadamia oil, Carrot Pol, Rose Hydrolat, Lime Oil, and Virgin Beeswax hydrates the skin in depth and aids retain its moisture. A carefully crafted blend of all-natural extracts means this cream soaks in easily leaving your skin supple, fresh and soft, supple, never clogged or greasy. Handmade in small batches, then carefully stored into smart re-useable glass jars, you can enjoy peace of mind knowing your cream is free of unnecessary packaging or plastic. Just pure goodness all the way!
''Of all the exotic aromas and experiences from my sojourn in Ethiopia, it's the frankincense I miss most.'' - Cathleen Falsani
''The words which express our faith and piety are not definite; yet they are significant and fragrant like frankincense to superior natures.'' - Henry David Thoreau
Experience The Facial Awakening of this Frankincense Cream - Order Today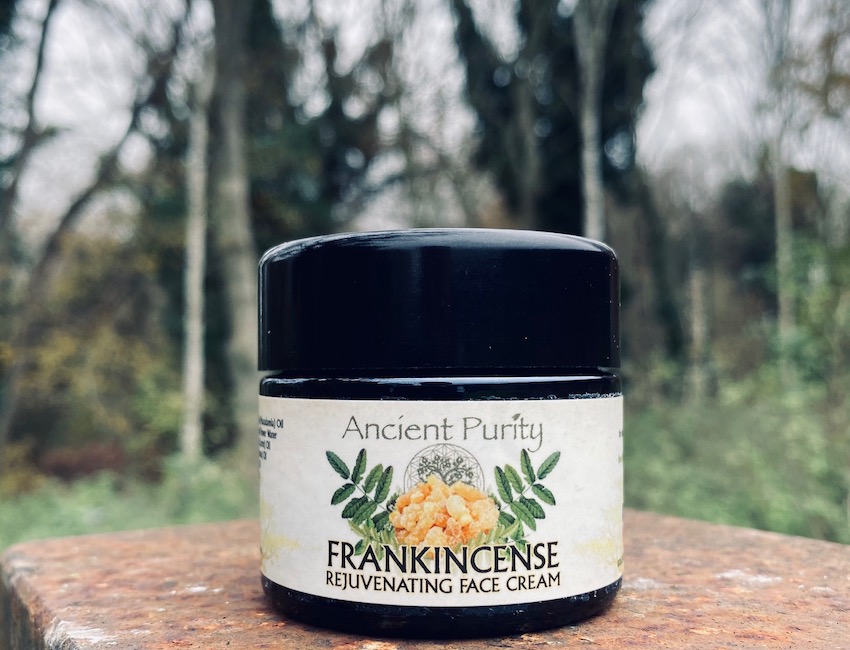 Frankincense essential oil.
Virgin beeswax.
Carrot and lime oil.
Macadamia oil.
Rose hydrolat.
This nourishing face cream is to be used for its anti-ageing and moisturising qualities. 
Apply in a gentle rhythmic and purposeful way, use daily if required.
Brand: Ancient Purity.
Origin: Handmade in England.
Size: 50ml (1.69 fl. oz.).
Container: Glass Jar
Estimated shelf life: 1 year from purchase.
Q - Will this cream make me look younger, more beautiful and glow with health.
A - Yes along with a good diet and feeling happy.
Scientific Articles
Elsevier - Biological activities of frankincense essential oil in human dermal fibroblasts
Science Direct - Macadamia Oil
Research Gate - Technological use of beeswax for obtaining organic products, non-toxic for the humans
Science Direct - Biological Importance and Applications of Squalene and Squalane
Supporting Scientific Research
Eming S.A., Krieg T., Davidson J.M. Inflammation in wound repair: molecular and cellular mechanisms. J. Invest. Dermatol. 2007;127:514–525.
Akihisa T, Tabata K, Banno N, Tokuda H, Nishimura R, Nakamura Y, Kimura Y, Yasukawa K, Suzuki T. Cancer chemopreventive effects and cytotoxic activities of the triterpene acids from the resin of Boswellia carteri. Biol Pharm Bull. 2006;29:1976–1979. doi: 10.1248/bpb.29.1976.
Anthoni C, Laukoetter MG, Rijcken E, Vowinkel T, Mennigen R, Muller S, Senninger N, Russell J, Jauch J, Bergmann J, et al. Mechanisms underlying the anti-inflammatory actions of boswellic acid derivatives in experimental colitis. Am J Physiol Gastrointest Liver Physiol. 2006;290:G1131–1137.
Singh GB, Atal CK. Pharmacology of an extract of salai guggal ex-Boswellia serrata, a new non-steroidal anti-inflammatory agent. Agents Actions. 1986;18:407–412. doi: 10.1007/BF01965005.
Disclaimer:
The products and the claims made about specific products, articles and claims made in the articles and information written on or through this site have not been evaluated by Ancient Purity, the MHRA, the FSA or the United States FDA and are not approved to diagnose, treat, cure or prevent disease. The information provided on this site is for informational purposes only and is not intended as a substitute for advice from your physician or other health care professional or any information contained on or in any product label or packaging. You should not use the information on this site for diagnosis or treatment of any health problem or for prescription of any medication or other treatment. You should consult with a healthcare professional before starting any diet, exercise or supplementation program, before taking any medication, or if you have or suspect you might have a health problem. Providing a product for sale does not imply Ancient Purity recommendation of that product, its suitability or its efficacy. Ancient Purity cannot give medical opinions. No comment or entry in this site or in any communication from Ancient Purity may be taken as such.
Prices and promotions are subject to change without notice. Customers should always carefully check all the details printed on the package before opening the product. Whilst all efforts are made to ensure accuracy of description, specifications and pricing there may be occasions where errors arise. Should such a situation occur the company cannot accept your order. In the event of a mistake you will be contacted with a full explanation and a corrected offer. The information displayed is considered as an invitation to treat not as a confirmed offer for sale. The contract is confirmed upon supply of goods, Prices and promotions are subject to change without notice.
Please read the Terms and Conditions of using this site, by using the site you are accepting the terms and conditions.
All Material on this site © 2014 Ancient Purity Ltd Registered in England & Wales 07801142 VAT Reg 168 335 488