Elk Antler Velvet (Surthrival)







Gold / Platinum / Silver (Surthrival) US Elk HGH / Endurance / Recovery
30ml (1.01 fl oz) Tincture
Elk Antler Velvet contains a powerful blend of growth factors in a naturally occurring matrix. These naturally occurring growth factors are involved in every cellular function in the human body, from metabolism to immune response.
Ancient Purity present Surthrival's Elk Velvet Antler Extract in Silver, Gold, Platinum concentrations. Live - Train - Recover - Repeat---Immortal Velvet, Elk Velvet Antler. To thrive and flourish in our modern world, requires stamina, endurance, strength, drive and perseverance-- all traits that came naturally in our youth and something we all regularly seek to regain through diet, exercise and dare we say it "energy drinks". Immortal Velvet - Elk Velvet Antler, with its powerful blend of growth factors, is formulated to enliven these aspects and get back your "go mode". These growth factors are involved in every cellular function of the human body from metabolism to immune response, making Elk Velvet Antler the supreme choice for anyone from the hardcore athlete to the baby boomer! Immortal Velvet -- Make them ask you what your secret is!
Elk Antler provides a solution to the age-old quest for the fountain of youth, by giving us a naturally occurring concentration of anti-ageing components that can turn back the hands of time. Choose from 3 different concentrations (The differences are explained below). Silver - 450mg / 43:1 / Gold - 1000mg 43:1 / Platinum - 1500mg 43:1.
Elk Antler Velvet
Natural Human Growth Hormone.
Enhanced Recovery time.
Increased endurance.
Promotes lean muscle mass.
Sexual tonic.
Adaptogenic herb.
Available in Silver, Gold or Platinum Strengths.
Charged in Miron Glass.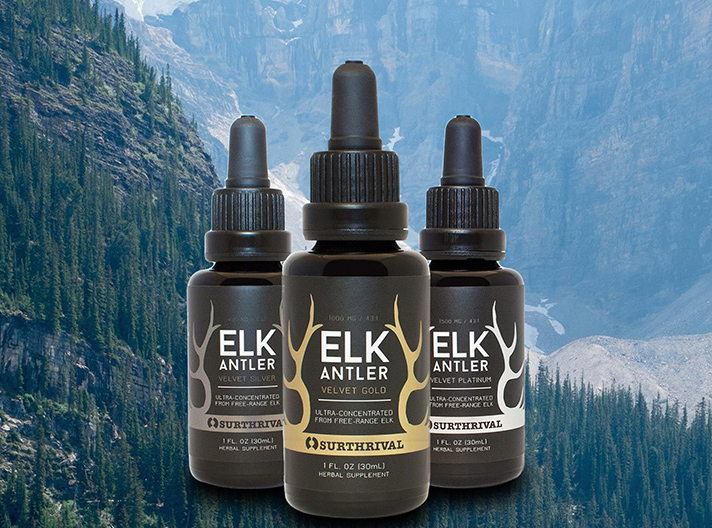 Surthrival Elk Antler Velvet
Clinical research shows that this proprietary IGF matrix supplement has a profound ability to produce more red blood cells that help deliver oxygen to your muscles therefore, dramatically aiding muscular endurance in addition to providing enhanced muscle and injury recovery. Clinical research also shows the ability for this extract to produce more immune system aiding white blood cells. These are essential for aiding in the combat of free radical cellular development which are the main proponents of muscle degeneration and wasted work out sessions.
Immortal Velvet... What Surthrival feel is the most concentrated Antler Formula to ever exist. Based on the "Russian Method", the extraction style developed during the extensive medical studies conducted on Velvet Antler and then taken a step further. Not only do we work with free range, slaughter free Elk farms, where our strong animals live out healthy lives, but we harvest only the "living tips", the growing portion of velvet antler. Just compare the vibrant, living pink color of Surthrivals product to the dull browns and greys of competitors and the quality of Immortal Velvet will be immediately apparent.
Elk Antler taken with care and no harm from herds of free-range Elk in the USA

Elk Antler Velvet Feature Elements
Made exclusively from herds of free-range elk in the U.S.
Humanely harvested, we never use "cutting rooms", tourniquets, anesthetics, or tranquilizers on our elk.
Concentrated 43:1 before extraction, yielding the highest potency.
Extracted in organic grape ethanol for maximum quality and optimum absorption of growth factors.
Bottled in superior Violet Miron Glass for maximum freshness, stability and storability.
Available in three strengths: Gold, Silver and Platinum with Tribulus. Same product, different concentrations.
Powerful Growth Factors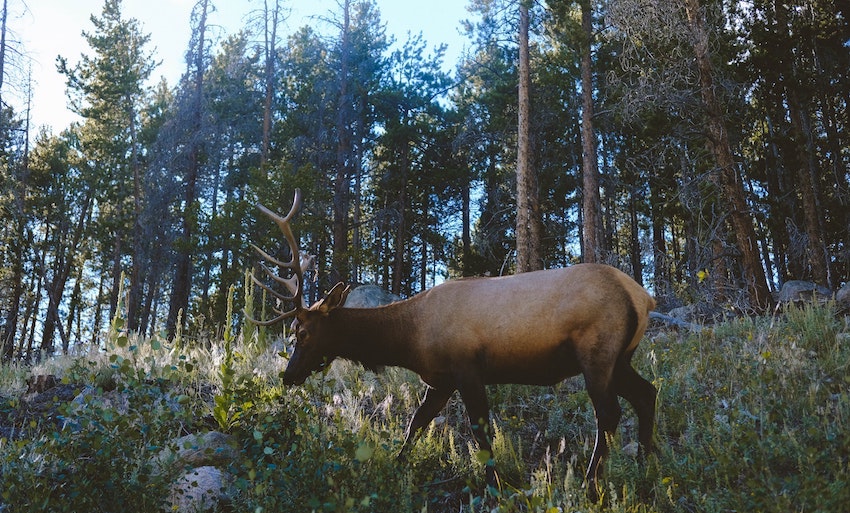 Growth Factors
Insulin-like Growth Factors 1 and 2 (IGF-1 and IGF-2) IGF-1 and IGF-2 increase lean body mass, reduce fat, build bone, muscle, and nerves while assisting in glucose metabolism. Research indicates that IGF-1 encourages the absorption of both chondroitin and glucosamine sulfate. Research also shows that a decline in IGF-1 levels is among the causes of bone disorder development. IGF-1 is considered by many scientists to be a marker in overall growth hormone status. IGF-1 looks and acts enough like insulin that your cell receptors may become suppressed, causing growth hormones to release stored fat. Through this mechanism, cells will use up fat rather than sugar or other carbohydrates. IGF-2 promotes tissue growth and is expressed primarily in embryonic and neonatal tissues.
Transforming Growth Factors A and B (TGF-A and TGF-B)... TGF-A promotes normal wound healing through a concerted effort with Epidermal Growth Factor and Platelet-Derived Growth Factor (PDGF). Without TGF-A, wound healing would be nearly impossible. TFG-B has an anti-inflammatory response to cytokine production and mesenchymal (MHC) expression. This promotes wound healing in a concerted effort with TGF-A, EGF and PDG while inhibiting both macrophage and lymphocyte proliferation. Without TGF-B, wound healing would also be nearly impossible and an important "feedback loop" for cytokine anti-inflammatory production would not be in place. It is important to note that for normal tissue development to occur, whether it occurs through wound healing or regeneration, TGF A & B must be in a natural matrix of co-factors.
Elk Antler powered the White Mountain hike (New Hampshire USA) 2019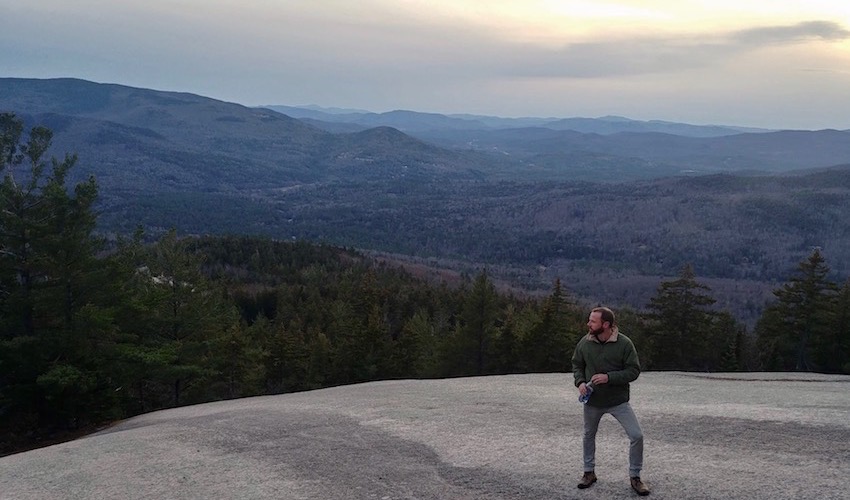 Growth Factors
Epidermal Growth Factor (EGF)... EGF promotes healthy tissue development while impeding abnormal growth. EGF has also been shown to decrease gastric acid production. It promotes mesenchymal (lymphatic), glial (nerve), and epithelial (skin) cell proliferation. Vascular Endothelial Growth Factor (VEGF) Promotes venous, venule, artery, arteriole, and capillary health by providing the essential co-factors for repairing and restoring damaged vessels.
Neurotrophin Growth Factor (NGF)... Works synergistically with nerve growth factor to promote neurite and nerve survival and development.
Fibroblast Growth Factor (FGF)... Contains at least 19 different types, of which their prominent role is in the development of skeletal and nervous systems in mammals. FGF is also located in the central nervous system and in peripheral nerves, with less prominent effects including the regulation of both pituitary and ovarian cell function. FGF induces formation of new blood vessels and is used to heal pressure sores and venous ulcers in skin graft donor sites.
Interleukins... Growth factors also include a unique family of cytokines. Cytokines stimulate the humoral and cellular immune responses, as well as the activation of phagocyte cells. Cytokines secreted from lymphocytes are called interleukins, of which the list grows continuously with the number of individual activities (now at 22).
Adaptation and Regeneration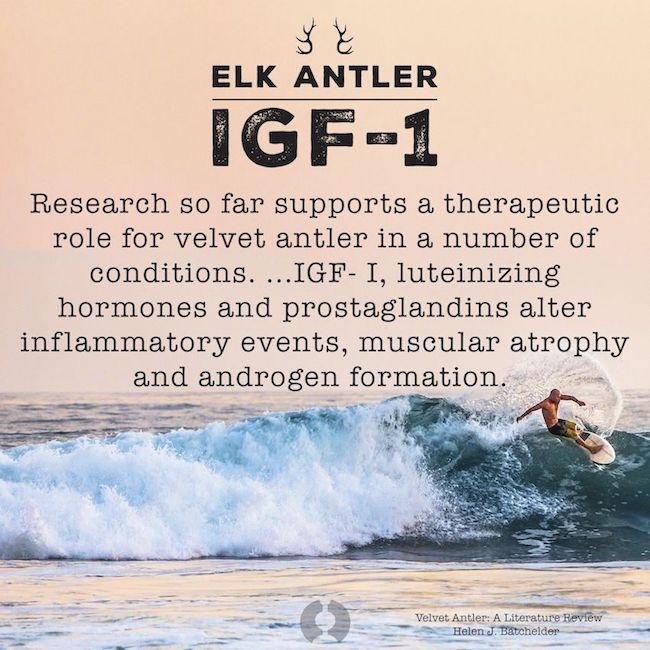 Our friends Surthrival searched the globe for the most regenerative and adaptogenic substances available in nature.
It didn't take them long to discover that many advanced cultures around the world felt that the Antler Velvet of cervid mammals like Elk, Deer, and Moose contain what may just be natures most complex matrix of regenerative substances found in any ecosystem!
But this knowledge wasn't enough. Surthrival wanted to bring more than just the most potent deer Velvet Antler formula we could, but also the most vibrant, most ethical, and most trusted available.
Now we're going to explain how Elk/Deer Antler (when correctly and supportively sourced) is actually working with nature and supporting a healthy farming system.
Ancient Purity have actually verified every claim Surthrival made on Elk Antler and we can olnt say we were beyond impressed at the care and attention in the creation of this product.
Note on IGF-1 Isolates
Immortal Velvet is not isolated IGF-1. It is a naturally concentrated portion of the proteins that contain the growth factors found in velvet antler. The risks related to IGF-1 are largely attributed to the body having a disproportionate amount of available IGF-1. Immortal Velvet provides a matrix of growth factors (including IGF-1), as they are found in nature, in their proper balance. This natural balance helps keep IGF-1, as an isolate, in its safe ratio.
These statements have not been evaluated by the Food and Drug Administration. This product is not intended to diagnose, treat or prevent disease.
All Surthrival formulations are produced in GMP certified facilities within the United States.
Train - Recover - Repeat with Elk Antler Velvet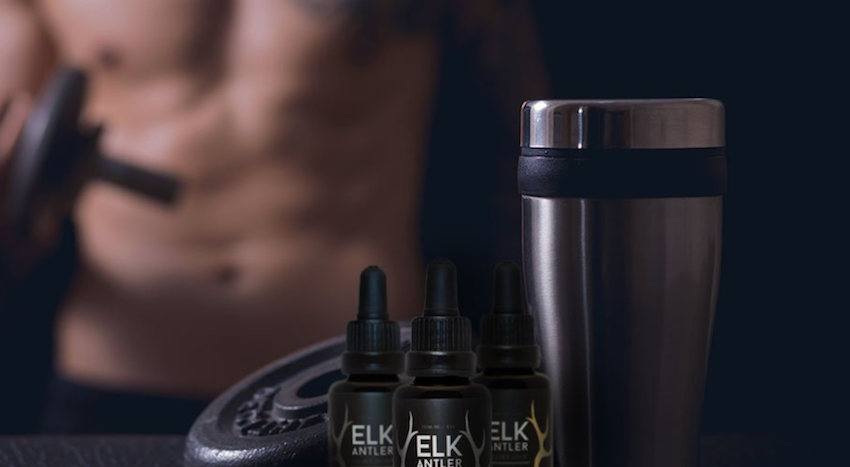 How Elk Antler's growth factor matrix compare to HGH Products?
It contains no growth hormones. HGH is released by the pituitary gland in your brain in response to hypothalamic pulses of growth hormone-releasing hormone (GHRH). As the body ages, it loses its natural ability to produce/release HGH. HGH products cannot include HGH unless they are regulated by the FDA and prescribed by a physician.
Most HGH products are stimulator/releasers (otherwise known as secretagogue) that will stimulate the pituitary to unnaturally produce HGH. This HGH should then cause the production of the sought after growth factors. These products are attempting to jump-start the same pituitary gland that is already showing indications of burning out. Considering the importance of this master gland, it does not seem wise to over-stimulate this gland. IMMORTAL VELVET™ is the safe and all-natural alternative that includes a full matrix of growth factors as well as IGF-1 in their final form (metabolite). IGF-1 ISOLATES.
Ancient Knowledge for Modern Practice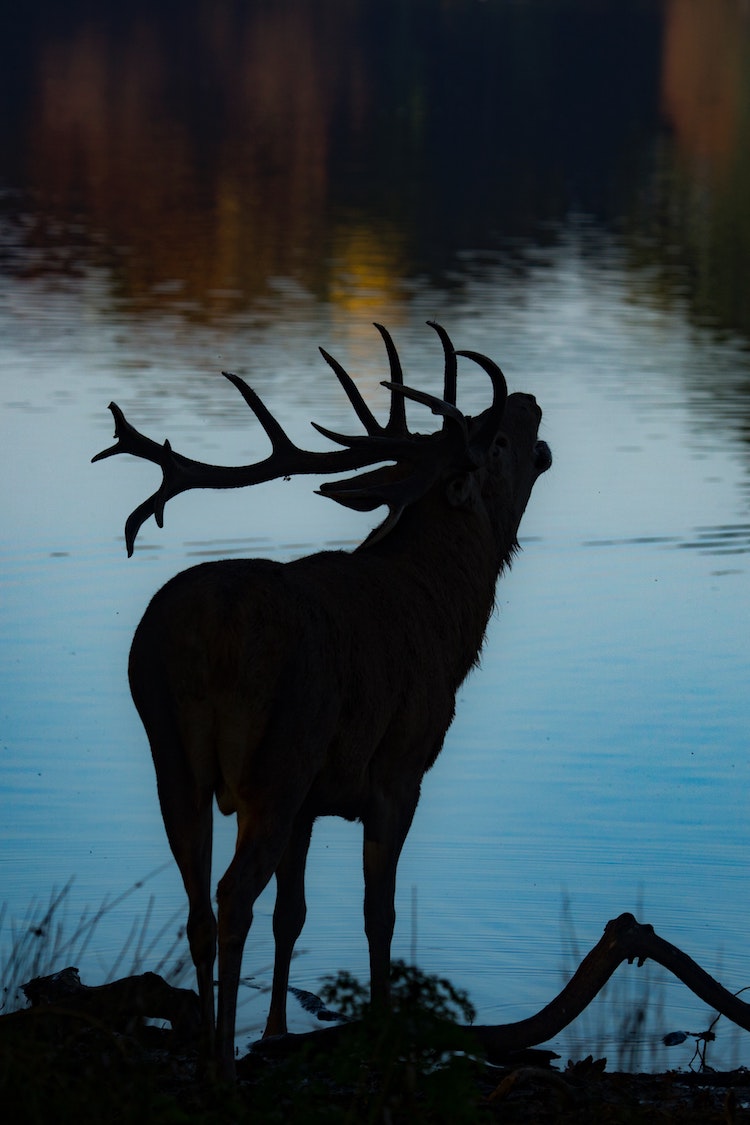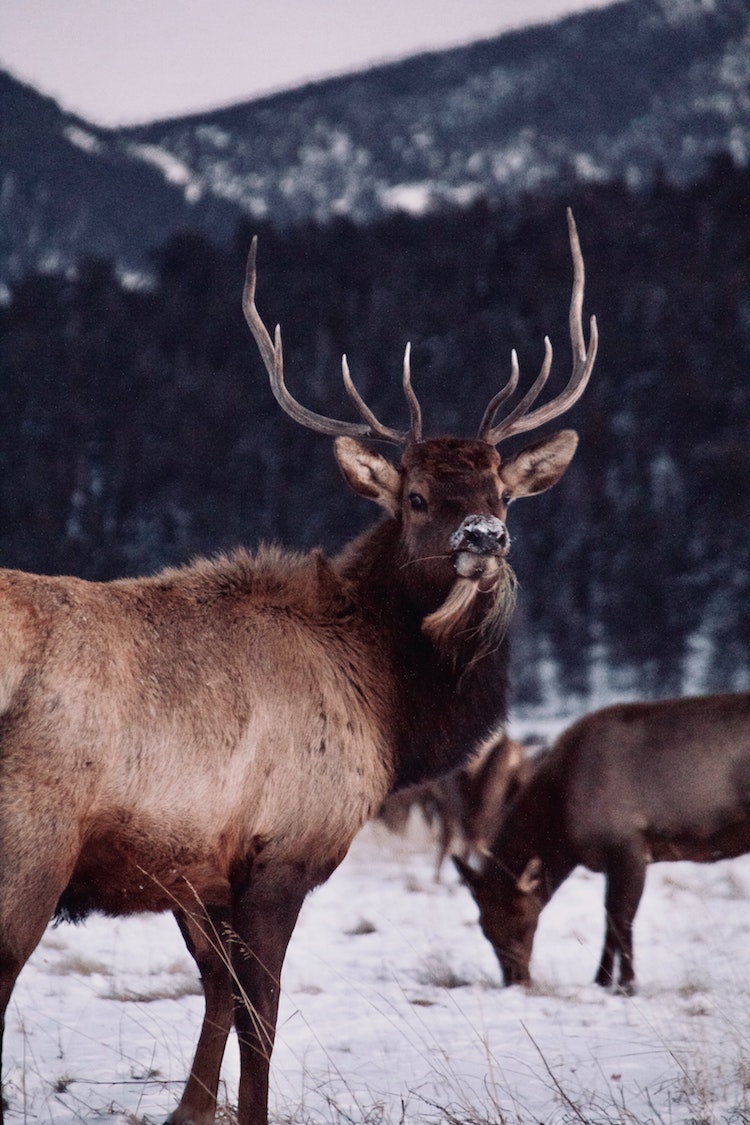 Differentiation of Concentrations
All of the Surthrival Immortal Velvet products are based on their proprietary 43:1 extract. Through sublimation Surthrival are able to concentrate their raw velvet antler material 43 times. This means that 43 pounds of raw velvet antler tips are concentrated down to just one pound of the dried extract. One and a half grams of this 43:1 extract goes into the 1 oz. bottle of Immortal Velvet Platinum, 1 gram of the 43:1 extract goes into every bottle of Immortal Velvet Gold and nearly a half gram goes into each 1 oz. bottle of Immortal Velvet Silver.
Another way to say this, is that Surthrival Immortal Velvet Platinum contains 1,500mg of their 43:1 Elk Antler Velvet extract, the Immortal Velvet Gold contains 1,000mg of 43:1 Elk Antler Velvet extract and the Immortal Velvet Silver contains 450mg of their 43:1 extract of Elk Antler Velvet. Because of the different amounts of the 43:1 extract in each formula, the amount of IGF-1 per bottle differs as well. The Immortal Velvet Platinum has 50mg of Antler Velvet per dose and yields 150mcg of IGF-1 per bottle. Surthrival Immortal Velvet Gold has 33-36mg of Antler Velvet per dose, which yields 100mcg of IGF-1 per bottle. The Immortal Velvet Silver has 14-16mg of Antler Velvet per dose and yields 45mcg of IGF-1 per bottle.
Choose from Silver, Gold or Platinum Concentrations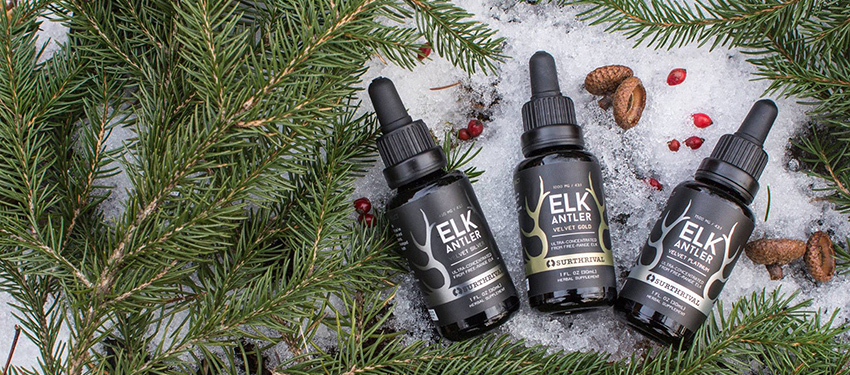 Majestic Elk we met in California 2018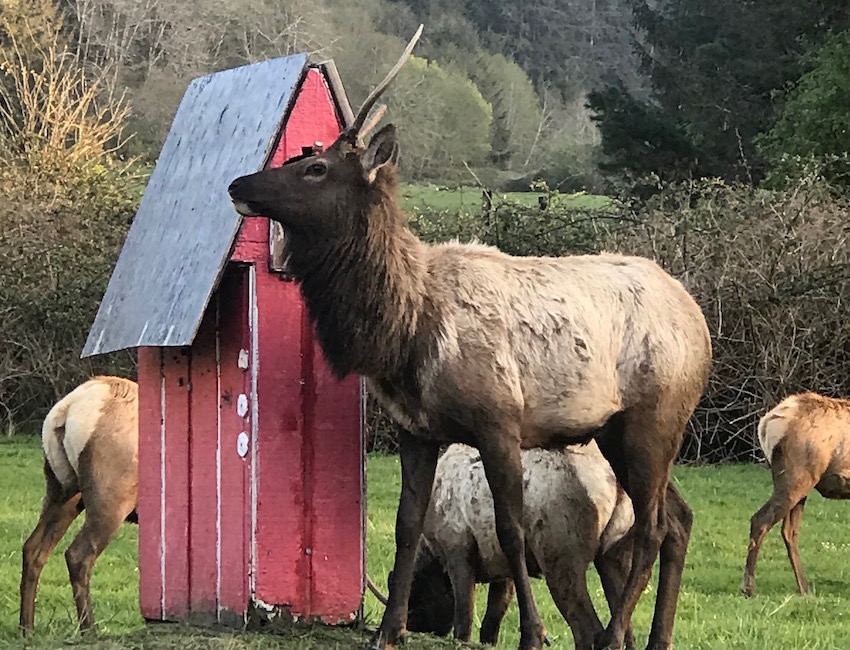 You must Choose Surthrival
Responsible & Loving care of the animals... Since the early development of SurThrival's Immortal Velvet, they have worked exclusively with Elk from the USA. While the products are in the "Deer Antler" category, they have chosen to work with domestic Elk populations because they like Ancient Purity do not support the New Zealand Deer Antler Industry or its practices.
SurThrival's Antler product is sourced exclusively from a single farm in Idaho, where our Elk free-range their entire lives on slaughter-free open ranch lands... The antler harvesting process is pain and stress-free for these beautiful and docile animals and is done using a method that differs dramatically from those of the New Zealand Deer Antler industry.
The health and humane treatment of our Elk populations are paramount to Surthrival & Ancient Purity's culture and its ethics... There has been a significant amount of controversy surrounding the harvesting of deer or elk antler velvet extract. Surthrival only works with cruelty-free farms that allow their animals to roam freely. Only the antler tips are used to make the medicine. Not only is this the highest quality, but it is also slaughter-free, castration-free, completely cruelty-free. (Unlike many other antler velvet companies). Just as we benefit from the abundant and selfless plant life and herbs in our world, we also can use animal products in a humane way. We can be responsible stewards and exist in a symbiotic and beneficial relationship with other blessed beasts of this world. We are very thankful for the gift that deer/elk provide us with.
Experience the Ultimate Power of Elk Antler - Order Today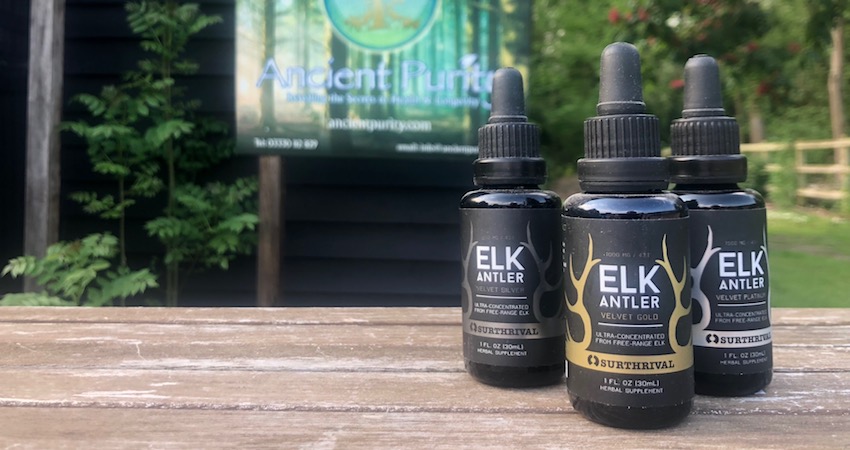 Immortal Velvet Silver / Gold (Derived from Velvet Antler of Elk).
Organic Grape Alcohol.
Spring Water 52%.
Take 2/3rds of supplied dropper and hold in mouth (preferably under the tongue).
Brand:

Surthrival

Size: 30ml
Container: Miron Glass Bottle
Estimated shelf life from purchase: 1 - 2 years.
Storage: Keep in a cool dry place, keep out of reach of children.
Q - Where is the Elk Antler sourced from?
A - SurThrival's Antler product is sourced exclusively from a single farm in Idaho, where our Elk free-range their entire lives on slaughter-free open ranch lands.
Q - I've seen videos and images depicting the methods used in the New Zealand industry are Surthrivals methods similar?.
A - No, absolutely not.... The health and humane treatment of our Elk populations are paramount to Surthrival & Ancient Purity its culture, and its ethics.

Q - Are the Elk harmed in anyway during the process?
A - No, absolutely not. The antler harvesting process is pain and stress free for these beautiful and docile animals, and is done using a method that differs dramatically from those of the New Zealand Deer Antler industry.
Q - Are these products suitable for children?
A - They are intended for adults and do contain alcohol. Therefore, we would have to advise first consulting a healthcare practitioner or naturopath if considering use for a child.
Disclaimer:
The products and the claims made about specific products, articles and claims made in the articles and information written on or through this site have not been evaluated by Ancient Purity, the MHRA, the FSA or the United States FDA and are not approved to diagnose, treat, cure or prevent disease. The information provided on this site is for informational purposes only and is not intended as a substitute for advice from your physician or other health care professional or any information contained on or in any product label or packaging. You should not use the information on this site for diagnosis or treatment of any health problem or for prescription of any medication or other treatment. You should consult with a healthcare professional before starting any diet, exercise or supplementation program, before taking any medication, or if you have or suspect you might have a health problem. Providing a product for sale does not imply Ancient Purity recommendation of that product, its suitability or its efficacy. Ancient Purity cannot give medical opinions. No comment or entry in this site or in any communication from Ancient Purity may be taken as such.
Prices and promotions are subject to change without notice. Customers should always carefully check all the details printed on the package before opening the product. Whilst all efforts are made to ensure accuracy of description, specifications and pricing there may be occasions where errors arise. Should such a situation occur the company cannot accept your order. In the event of a mistake you will be contacted with a full explanation and a corrected offer. The information displayed is considered as an invitation to treat not as a confirmed offer for sale. The contract is confirmed upon supply of goods, Prices and promotions are subject to change without notice.
Please read the Terms and Conditions of using this site, by using the site you are accepting the terms and conditions.
All Material on this site © 2014 Ancient Purity Ltd Registered in England & Wales 07801142 VAT Reg 168 335 488