About Ancient Purity
Ancient Purity was founded in England in 2010 following years of research and work in natural health by 2 friends, Tom Stavely and Clive De Carle. Since 2015 it has been run by Tom Stavely with a group of long-term friends and family. We have a collective interest in natural health, adventure and holistic lifestyle. Our original goal was to supply Authentic, Rare, Powerful Foods and Supplements that created results (very difficult to find at that time) our slogan was "Revealing the Secrets to Health & Longevity".
After 10 Years in 2020 we felt we had revealed them (we still search weekly for new Ancient Discoveries). Enter a new slogan "Health, Freedom & Spirit" as we felt that each of these was more vital than ever (especially in 2020). Each one needs to be functioning fully in our lives to be happy. We are a bespoke Natural Health, Lifestyle and Ascension company...
Follow our social media you'll see we actively promote truth and encourage humans to thrive. Our goal for all is Health, Freedom and Spirit!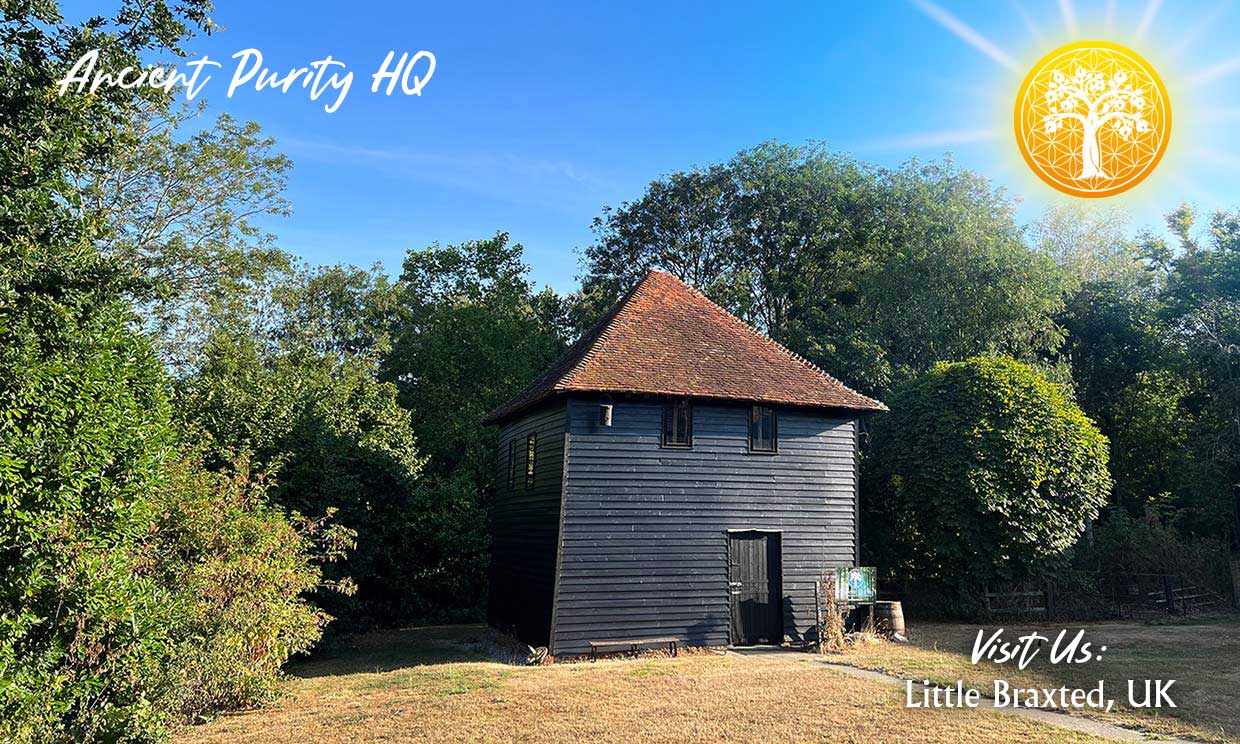 At Ancient Purity, you can phone us and talk to us, Visit Us and wonder around this dream we manifested, take a walk around the grounds or sit by the lake for a herbal tea. We designed the website and wrote all the content in house, we designed all the packaging, labels, promo ads and all the videos. Tom actively searches for and researches the highest quality organic Super-Foods, Food Supplements & Cutting-Edge Health Products from around the world. He also reads and writes about them as well as giving guidance to people seeking to improve and enhance their health naturally.
The rules are the supplements must be Clean, Safe and Powerfully Effective at a therapeutic dose. We consume our own products because we want the very best in nutrition, clean, natural, free of GMO, non-irradiated, produced to ecological standards. You can trust in us that we want the very best for you and ourselves. We collectively want to live long, healthy and happy lives, hopefully also have made the world a better place, Ancient Purity will go on forever. There's no investors it's just Tom and his friends and family running it. We consider all of you friends not only customers and we'd love to meet you so come Visit US in picturesque Little Braxted, Essex, England. We also hold Events and Meet Up's at Ancient Purity on all things holistic. Check out our Events Page for updates. You can also sign up to our Newsletter and follow us on various social media platforms.