Pine Needle Essential Oil


External / Internal - UK Woodland Pine Detoxification & Protection
10ml (0.33 fl. oz.) Essential Oil
A wonderful ancient gift from England's woodlands, Pine Needle Essential Oil has a unique scent and traditionally understood benefits when inhaled and applied. Steam distilled from pine needles today this essential oil has a useful power unlike any other. It can be a tool against an imbalance. Being able to help in a unique detox, Pine Needles in this potent form offer benefits like no other. Our 100% pure Essential Pine Needle Oil has an uplifting and clearing fragrance that repels negative energy's influence, provides a revitalising breathing experience and encourages an ambience of positive energy.
Ancient Purity presents an Essential Oil of Pine Needles. This powerful Essential Oil can be used to infuse your home with the unique woodsy fragrance of England's Forests. Made from, in England collected pine needles, clean and safe, nothing sprayed and naturally untouched. Breathing in the warming harmonious Pine Needles scent through a diffuser or oil burner makes you feel like you're walking through a dense Pine Trees forest. Pine Needle Oil has been researched by Hippocrates, western medicine's father. This oil's fragrance is reminiscent of the Japanese forest bathing tradition encouraging a moment of joy. Our pure Pine Needles Essential Oil should be an essential for every health conscious home! It is for your mind, body spirity and home.
The natural health benefits of Pine Needles Essential Oil are attributed to its antibacterial, analgesic, diuretic, energising, antiseptic, and aromatic properties. It is one of the most important essential oils used in aromatherapy. Pine Needles Essential Oil blends well with many other oils including: Cedarwood, Rosemary, Lavender, Sage, Labdanum, Peppermint, Eucalyptus and Juniper, and therefore, it can be widely used in aromatherapy. Pine Needle Essential Oil has very low toxicity making it is one of the safest essential oils, although some people are sensitive and can experience mild respiratory irritation when inhaling too much of it. 
Pine Needle Essential Oil - Points to Research
UK Sourced.
Vascular System Support.
Endocrine System.
Ultimately Boost your Immune System.
Potent Analgesic Properties.
Clears out Toxins.
Relaxation.
Positive Energy.
Invigorating.
Aromatherapy.
Skin Health Support.
Combats Rosacea.
Might Remove Viruses & Bacterial Infections.
Massage Friendly.
Diuretic Properties (excess water).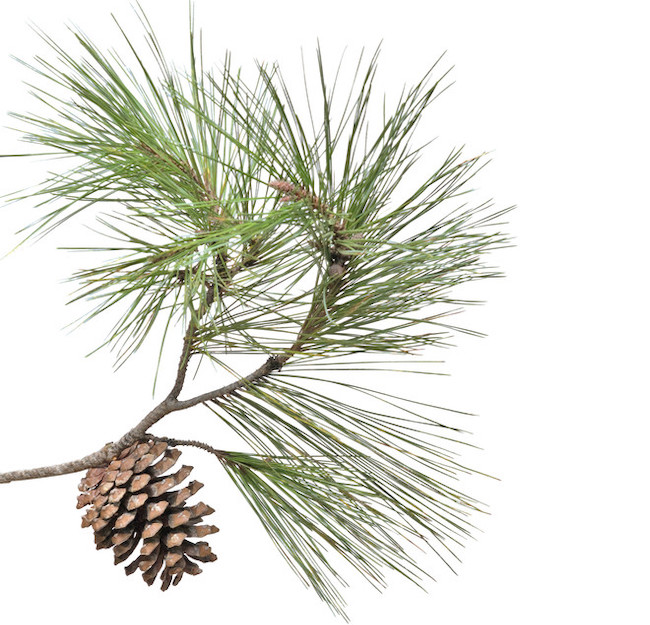 Pine Needle Essential Oil Gives
Healthy Detox: Pine Needle Essential Oil helps to stimulate the digestive organs, such as acting like a natural liver cleanse, you can take 1-2 drops of the oil, ideally with some lemon and raw honey. This mix helps to detoxify and helps the body flush out wastes and toxins. Its detox abilities are absolutely unique and we recommend some research into Pine Needles Oil.
Allergy Fighter: Because Pine Needle Essential Oil can effectively fight fungi lurking in the air, it's been shown to lower the presence of toxins that can cause difficulty in breathing, allergic rhinitis, watery eyes or flu-like symptoms. To naturally reduce seasonal allergy symptoms, diffuse Pine Needle Essential Oil throughout your home or inhale it directly from the bottle. Should you feel sick due to allergy symptoms, try combining the Essential Oil with coconut oil and rubbing it into your chest, neck and upper back to open your nasal passages.
Fights Headaches: In and around your home, Essential Pine Needles Oil can help decreasing airborne toxins which can trigger sickness or headaches. Pine Needle Oil is one of the greatest natural headache remedies. It's also useful for reducing stress and lifting your mood, which are other causes of migraines or PMS-related headache symptoms. For a natural headache remedy and instant relief, rub several drops of Pine Needle Oil along with coconut oil into your temples and chest, or spray it onto your clothes as a natural fabric freshener and perfume. You can also directly inhale it when a headache hits or diffuse it into the air for 20 minutes. Some people like to rub in some drops of Pine Needle Essential Oil to their temple points.
Collected from Englands Woodlands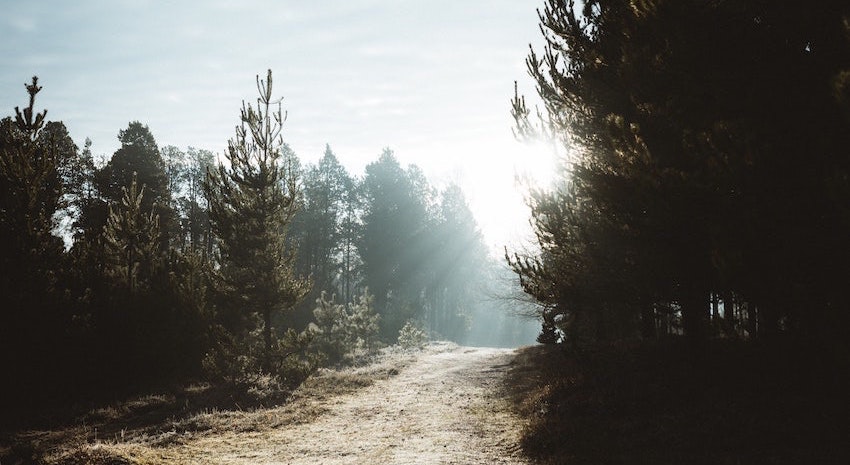 Mind, Clarity & Energy... Pine Needles Essential Oil
Pine Needle Essential Oil is often used for relieving mental and physical fatigue since it can help improve thinking, alertness and memory. It makes a great natural perfume or body lotion ingredient for improving focus during studying, exercise, driving and any other situation where you need to remain alert. Pine Needle Essential Oil also has the ability to increase clarity within one's mind. Or, just smell like a Christmas tree, if that is what you want!
As a natural nervousness remedy or to help get you out of a slump, try diffusing Pine Needle Oil along with lemon oil, bergamot oil or frankincense oil while praying, meditating or reading. This can help increase spiritual alertness and awareness. Pine Needle Oil can also be included as part of your healing prayer time making it a grounding and empowering experience. In addition, you can simply diffuse or apply this uplifting scent to brighten your day.
Pine Needles... An Abundant Natural Solution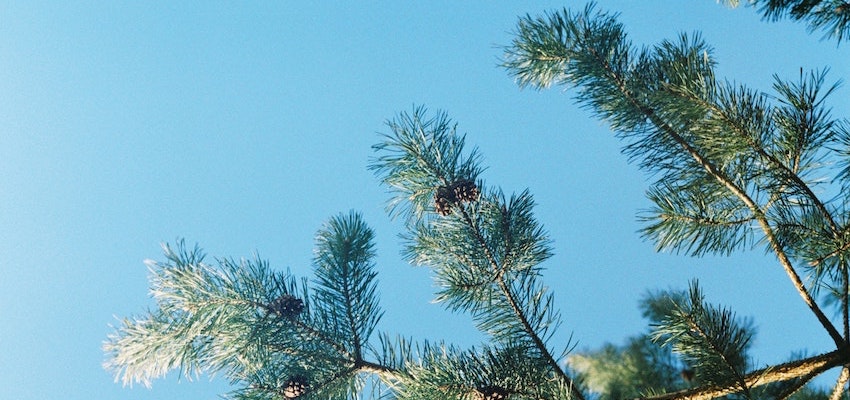 Pine Needle Oil Keeps Giving
Antioxidant Properties: Pine Needle Essential Oil neutralises free-redials thus assisting to slow the ageing process. It might also offer protection against nervous disorders, eye degeneration, and muscle degeneration.
Skin Health: Many patients with chronic skin conditions told us that using Pine Needles Oil, which is a natural anti-inflammatory agent and analgesic, aids to significantly lessen the bodily discomfort that comes with suffering from these skin issues. When applied topically, the oil might also reduce itchiness, insect bites and fungal infections.
Reduces Swelling and Redness: Pine Needle Essential Oil might offer much welcomed relief to those with joint issues, stiffness as well as muscular conditions. Just add a few drops to your bathing water or use it in massage oil. When used topically, Pine Needle Oil can reduce a lot of immobility and discomfort and that coincides with these issues.
Pine Needle Essential Oil Gives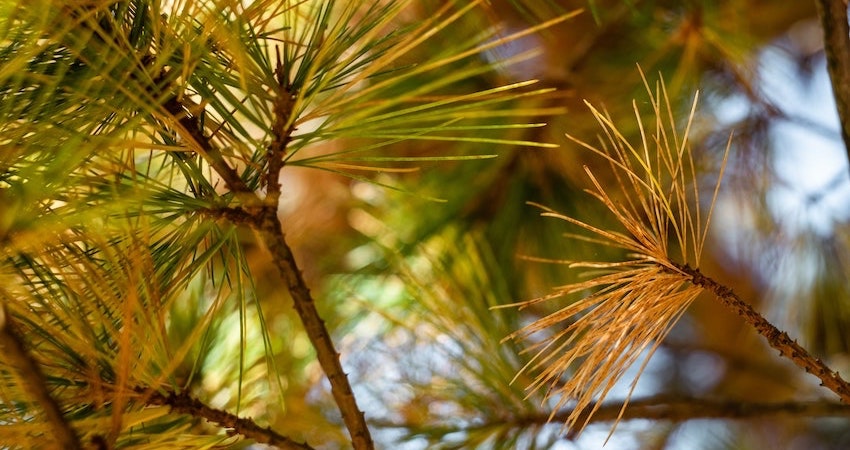 Pine Needle Essential Oil Keeps Giving (Continued)
Respiratory: Whether you've chest congestion due to the flu or perhaps due to a more serious condition, Pine Needle Oil might offer relief. It functions both as a decongestant and as an expectorant ridding your body of excess mucous and fluid build-up.
Tension and Stress… The combination of anti-inflammatory properties and the outdoorsy fragrance make Essential Pine Needle Oil very effective against modern life's daily stress and tension which adds up during the day.
Hair Care… When applied to your hair, Pine Needles Essential Oil is reputed providing antimicrobial properties that cleanse to eliminate bacteria as well as removing the build-up of excess oil, dirt, and dead skin. This might help to prevent inflammation, infection and itchy scalp, which in turn improves your hair's natural shine and smoothness. The aromatic oil will help against dandruff, and it nourishes your scalp and strands. Simply dilute 10-12 drops of Pine Oil in ½ cup of a regular herbal shampoo which has minimal or no fragrance. Pine Needle Essential Oil is one of the natural medicinal oils known to get rid of lice as well. By now you can see, Ancient Purity's Essential Pine Needle Oil is incredibly versatile with a range of health-improving properties. We recommend when using this potent essential oil, due to its strength it should almost always be diluted. Some sensitive persons might experience allergic reactions to Pine Needle Oil. Therefore it is always a good idea to consult your health care practitioner prior to using this powerful oil.
Pine Needle Oil Under Study
In 2004, when researchers from Vilnius Pedagogical University in Lithuania investigated the purifying biological activity of Pinus sylvestris L. extract in order to find out its fungicidal benefits against airborne microorganisms, they found positive results. Antimicrobial activity of Pine Oil was evaluated by technique of oil diffusion to Czapek agar (for fungi), malt extract agar (for yeast and yeast-like fungi) and nutrient agar (for bacteria). In total, Pine Needle Oil was tested on 13 species of toxins living within the air (8 fungi, 2 yeast-like fungi, yeast and 2 bacteria). Results showed minor to strong activity against all types of fungi, spore bacteria, yeast-like fungi, yeast and bacteria, with Pine Oil having the biggest effects on reducing bacteria and lesser effects on more resistant fungi strains. The most active concentration of pine oil against all tested microorganisms was 2.5%. Recently, pine essential oil also has taken notice for its anti-inflammatory, antioxidant capabilities. Specifically, Essential Pine Needle Oil has been discovered to be rich in polyphenol antioxidants that can help halt growth and metastasis. And certain studies have also discovered several anti-inflammatory lignans within bioactive extract of pine bark that might be beneficial for heart health and cognitive functioning in addition to acting like a natural treatment.  
A 2004 study published in the Journal of Agricultural and Food Chemistry found strong anti-inflammatory properties of phenolic pine bark extract using high-performance liquid chromatography to reveal the most potent constituents. The phenolic compositions of three pine bark samples were analysed, and results found 8 primary compounds. Among the active chemicals that were isolated and identified for their free radical scavenging capabilities, 28 different phenolic compounds were identified. The effects of the three pine bark samples on the synthesis of two pro-inflammatory mediators, called nitric oxide and prostaglandin, were also measured. It was shown that pine bark contains multiple compounds that fight oxidative stress and inhibit the production of pro-inflammatory mediators that can contribute to health issues like blood sugar, joint and cognitive disorders. A 2014 study investigating the chemical composition and antitumor effects against HeLa cells of pine extract derived from Pinus sylvestris L. bark showed positive activities. Analysis of Pine Needle Oil helped researchers identify several other key constituents, including taxifolin, taxifolin-hexoside and several procyanidins. Pine Needle extract exhibited a high cytotoxicity against HeLa cells (a type of cell involved in human cervical issues) and revealed the ability to induce apoptosis, or self-destruction of harmful cells.
Enrich Your Senses with Pine Needle Scent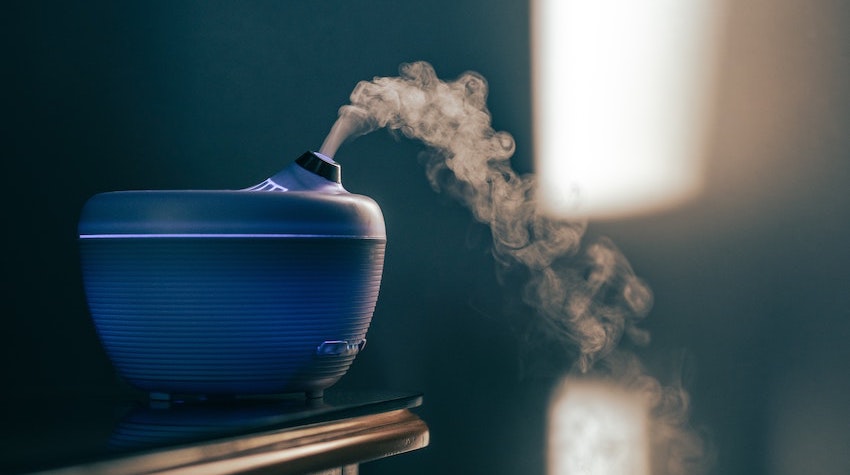 Pine Needle Essential Oil in Aromatherapy
Pine Needles Essential Oil provides a truly natural, woody, herby scent. The inhalation of Pine Needles Oil is clearing, grounding and stimulating. In many ancient texts it was written that Pine was burned in sick rooms to strengthen the healing process. According to older herb books, pine strengthens the nerves and gives energy, courage, and emotional strength. We at Ancient Purity love to use the Pine Needle Essential Oil and can agree on them giving the obvious Pine odour, yet would add sweet, slightly woody and spicy green. You'll decide that for yourself. We always douse a cotton ball with 2 drops and place at the bottom of our bins to help decrease bacteria and odours.
It is an excellent natural home deodoriser as Pine Needle Essential Oil eliminates bacteria and microbes that can lead to contamination and odours. It's capable of killing toxins in the air that can cause colds, the flu, headaches or skin reactions. Pine Needle is one of the most beneficial essential oils for improving immune function. For pure, clean-smelling air throughout your home or even car, diffuse pine oil for 15–30 minutes using an oil diffuser or combine it with some clean (distilled) water in a spray bottle and spray around your furniture, countertops, linens, laundry or car seats.
Pine Needle Essential Oil has Topical Benefits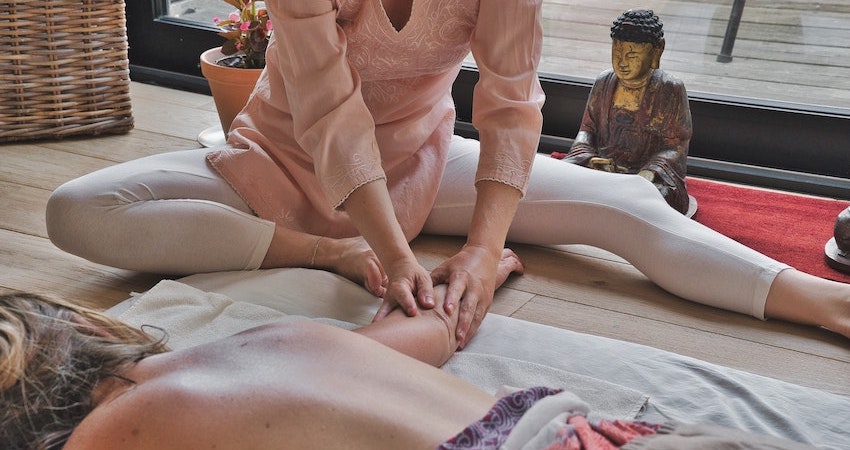 Pine Needle Essential Oil for Massage
Used in massage applications, Pine Needle Essential Oil is known to soothe joints and muscles that may be afflicted with stiffness, swelling and redness or other health issues characterised by inflammatory conditions, soreness, aches, and discomfort. By enhancing and stimulating our blood circulation, it aids facilitating the healing process of minor burns, scratches, wounds, cuts and even scabies, as a massage supports the regeneration of new skin and it effectively helps reduce discomfort.
It is reputed to help relieving muscle fatigue as well. In addition, Pine Needle Oil's diuretic properties aid promoting our bodies' detoxification by encouraging the expulsion of contaminants and pollutants, such as excess water, fats, salts and urate crystals. This helps maintain the function and health of our urinary tracts and the kidneys. It helps to regulate body weight as well. When using Pine Needle Oil, a massage feels like an uplifting aromatherapy and muscular discomfort treatment at the same time. You'll feel reborn after a Pine Needle Oil massage session! Using Ancient Purity's Herbal Massage Compress will even enhance this experience.
Pine Needle Essential Oil... Multi Use / Multi Benefit
Essential Pine Needle Oil… Closing Thoughts
Pine Needle Essential Oil is obtained by extracting essential oils from needles of the Pine Tree that is commonly recognised as our traditional Christmas tree, which is used as a potent therapeutic help. Scientific research has shown Pine Needle Oil's usefulness in relieving bronchial infections. This essential oil which contains high levels of phenols has been proven to be potent agent against malicious organisms helping the body combat against infections. It is believed that Essential Pine Oil has invigorating, cleansing, stimulating and uplifting effects. Pine Needle Oil has a long history as a natural remedy against numerous health issues. The essential oil is well- researched for its wide range of health benefits. This includes also the ability to relieve respiratory issues. Its outdoorsy fresh aroma is well-known from all the household items. But above all that, it can be a great lung antiseptic as well.
When this potent oil is diffused, its clarifying and purifying benefits are known to impact the mood positively by clearing our mind of tensions and stresses, energising our body to assist eliminate exhaustion, improving concentration, and supporting a positive outlook. These extraordinary qualities also make Pine Needles Oil beneficial for religious and spiritual practices, such as prayer and meditation. Ancient Purity's Pure Pine Needle Oil is truly a pivotal essential oil to have at home. The oil has a fresh, earthy, and forest-like fragrance and is easily blended with Eucalyptus, Myrtle, Sandalwood, Juniper, Lavender, Cedar Wood, Lemongrass, Rosewood, Cypress, Rosemary, Thyme, Tea tree, Bergamot, Marjoram and essential Peppermint oil.
"God took pattern after a pine tree and built you noble." - Zora Neale Hurston
Experience the Scent and Energy of the English Woodland - Order Today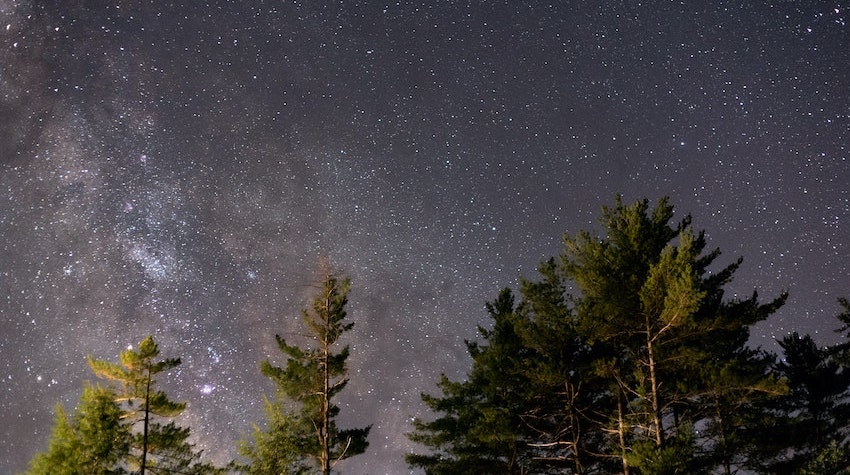 Pine Needles Essential Oil - 100% natural. 
Produced to ecological standards, free from agro-chemicals, non-irradiated and GMO-free.
Topically: Can be massaged into skin, or added to a bath.
Diffusing: Add a few drops to your diffuser.
Tea: Start with 2-4 drops, added to Herbal Tea or hot water. Do not exceed recommended daily intake.

 
Brand: Ancient Purity.
Origin: England.
Size: 10ml (0.33 fl. oz.).
Storage: Store in a dry place.
Estimated shelf life from purchase: 5+ years.
Scientific Articles
Self Decode… Health Benefits of Pine Needle Tea & Essential Oil
Research Gate… Antioxidant, Antimutagenic, and Antitumor Effects of Pine Needles (Pinus densiflora)
The Scientific World Journal… Essential Oil Composition of Pinus peuce Griseb. Needles and Twigs from Two National Parks of Kosovo
Supporting Scientific Research
Packer L., Rimbach G., Virgili F. Antioxidant activity and biologic properties of a procyanidin-rich extract from pine (Pinus maritima) bark, Pycnogenol. Free Radic. Biol. Med. 1999;27:704–724. doi: 10.1016/S0891-5849(99)00090-8.
Ferreira-Santos P., Zanuso E., Genisheva Z., Rocha C.M.R., Teixeira J.A. Green and sustainable valorization of bioactive phenolic compounds from Pinus by-products. Molecules. 2020;25:2931. doi: 10.3390/molecules25122931.
Lee J.S., Kim H.G., Lee H.W., Han J.M., Lee S.K., Kim D.W., Saravanakumar A., Son C.G. Hippocampal memory enhancing activity of pine needle extract against scopolamine-induced amnesia in a mouse model. Sci. Rep. 2015;5:9651. doi: 10.1038/srep09651.

 

Ioannou E., Koutsaviti A., Tzakou O., Roussis V. The genus Pinus: A comparative study on the needle essential oil composition of 46 pine species. Phytochem. Rev. 2014;13:741–768. doi: 10.1007/s11101-014-9338-4.
Kurti F., Giorgi A., Beretta G., Mustafa B., Gelmini F., Testa C., Angioletti S., Giupponi L., Zilio L.E., Pentimalli D., et al. Chemical composition, antioxidant and antimicrobial activities of essential oils of different Pinus species from Kosovo. J. Essent. Oil Res. 2019;31:263–275. doi: 10.1080/10412905.2019.1584591.
43. Kang Y.-H., Howard L.R. Phenolic composition and antioxidant activities of different solvent extracts from pine needles in Pinus species. Food Sci. Nutr. 2010;15:36–43. doi: 10.3746/jfn.2010.15.1.036.
Disclaimer:
The products and the claims made about specific products, articles and claims made in the articles and information written on or through this site have not been evaluated by Ancient Purity, the MHRA, the FSA or the United States FDA and are not approved to diagnose, treat, cure or prevent disease. The information provided on this site is for informational purposes only and is not intended as a substitute for advice from your physician or other health care professional or any information contained on or in any product label or packaging. You should not use the information on this site for diagnosis or treatment of any health problem or for prescription of any medication or other treatment. You should consult with a healthcare professional before starting any diet, exercise or supplementation program, before taking any medication, or if you have or suspect you might have a health problem. Providing a product for sale does not imply Ancient Purity recommendation of that product, its suitability or its efficacy. Ancient Purity cannot give medical opinions. No comment or entry in this site or in any communication from Ancient Purity may be taken as such.
Prices and promotions are subject to change without notice. Customers should always carefully check all the details printed on the package before opening the product. Whilst all efforts are made to ensure accuracy of description, specifications and pricing there may be occasions where errors arise. Should such a situation occur the company cannot accept your order. In the event of a mistake you will be contacted with a full explanation and a corrected offer. The information displayed is considered as an invitation to treat not as a confirmed offer for sale. The contract is confirmed upon supply of goods, Prices and promotions are subject to change without notice.
Please read the Terms and Conditions of using this site, by using the site you are accepting the terms and conditions.
All Material on this site © 2014 Ancient Purity Ltd Registered in England & Wales 07801142 VAT Reg 168 335 488