#1 Food Source of Vitamin C in the world Aboriginal Bush Superfood (Australia)
25-75g (0.9-2.64 oz.) Powder
Kakadu Plum is Australia's ultimate Indigenous Bush Superfood. It is one of earth's most ancient foods, jam-packed with Vitamin C. This fruit truly is an Aboriginal wonder that engages Indigenous Australians' ancient health secrets with the modern world. Wild-foraged in traditional practice that helps indigenous communities, freeze-dried fruit powder, nothing added or removed. Stored in Miron Glass for Maximum Freshness.
Ancient Purity is so proud to present Kakadu Plum Powder, a revelation in natural health that is now available in the UK. Among Vitamin C – rich fruits Kakadu Plum ranks number one, beating Camu Camu Berries, Acerola Cherries, and obviously the well-known Oranges. It is the world's richest source of Vitamin C. At the time Ancient Purity launched this extraordinary fruit powder, in April 2021, Kakadu Plum was relatively unknown.  The Kakadu Plum has been cultivated by Aboriginal peoples for centuries.  It is highly respected as the 'King of Antioxidants' and known for its immune boosting nutrition. The freeze- dried powder is made of the whole fruit (seed and fruit). Freeze-drying retains nutritional value better than other drying methods. Ancient Purity made sure you get the nutrition from whole supernatural Kakadu Plums. This Natural Fruit Powder is must for a healthy diet! It was the first Australian Superfood / Superfruit added to our growing collection.
With regards to the presence of Antioxidants, Kakadu Plum also beats Blueberries. Kakadu Plum boasts nearly 5 times the amount of Phenolic Compounds and 10 times the amount of Potassium compared with the Blueberry. It definitely is one of the most remarkable Superfoods to be found on our planet. Kakadu Plum contains antioxidant properties up to 7 times greater than Curcumin and has a protective ability even more powerful than Turmeric. The amazing Kakadu Plum contains trace minerals and antioxidants: including Folate, Vitamin E, Zinc, Iron and Lutein. Now you see it's big in Longevity! We stored this valuable fruit powder in Miron Glass offering optimal protection against the ageing processes that are released by visible light, thus lengthening durability and potency of this highly nutritional and rare product. 
Kakadu Plum
The World's No.1 Food Source of Vitamin C.
Native Australian Origin.
Packs a Huge Phytonutrient Punch.
100% Natural, Clean, Safe & Effective.
Eaten by Indigenous Australian's for Centuries.
Powerful Fruit of Immunity (Ultimate Antioxidant).
The Hottest Longevity Superfruit.
Heart & Eye Health (Lutein) Protection.
Skin Glow & Beauty Food.
Extraordinary Nutritional Profile including Folate, Vitamin E, Potassium, Iron, Calcium, Vitamin K & Magnesium.
Harvested when Fresh, Fully ripe, and Fallen from the Tree.
Freeze-Dried & Ground into 100% Pure Kakadu Plum Powder.
Create Some of the Healthiest Exotic Smoothies & Breakfast Bowls.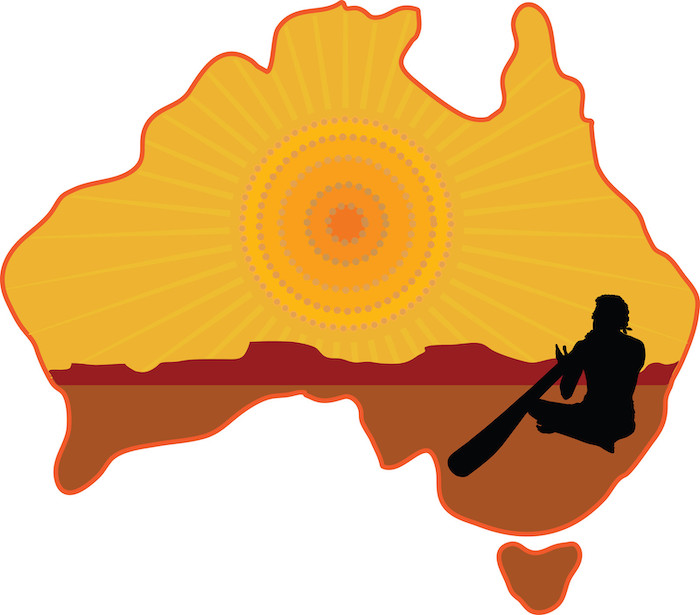 Kakadu Plum... The Ultimate Bush Superfood

Kakadu Plum Gives
We are very proud having Kakadu Plum added to our superfruit powders collection. As we said above it is the first one we imported and we were the first to have it in the UK, so we have a real connection to it. Also you're going to be saying wow as you read more about whats in it. Did you know that right here at Ancient Purity you can order several other highly-nutritious Australian Superfoods such as Dried Davidson Plum, Desert Lime Powder, Sandalwood Nuts, Native Bush Apple Syrup and Gumby Gumby Tea? Make sure to check out these super healthy foods as well!  Also known as Murunga, Salty Plum, Green Plum, Wild Plum and Billy Goat Plum, Kakadu Plum is brimming with goodness for your health. I don't know where to begin but let's try. Kakadu plum contains high amounts of Lutein which is a substance that can help reduce your risk for chronic eye health issues. The super high amount of Vitamins C and E in this fruit powder can also help decrease your risk of developing cloudy patches on the eye lens, vision problems, age-related blurred or reduced central vision, and the loss of healthy tissue.
The Antioxidants in Kakadu Plum neutralise free radicals and reduce your chances of getting chronic health issues. The rich Vitamin C amounts in kakadu plums are a powerful antioxidant. Kakadu Plums are naturally Antibacterial as scientific research has revealed that powdered Kakadu Plum extracts can stop food-borne bacteria growth such as the antibiotic-resistant Listeria Monocytogenes and Staphylococcus bacteria. Several Australian companies even use Kakadu Plum extract as a natural preservative on prawns! Kakadu Plum contains a high Potassium to Sodium ratio, which might help to lower high blood pressure levels. Ellagic Acid is another antioxidant that is abundantly present in Kakadu Plums. Less high amounts of Ellagic Acid is commonly found in walnuts, almonds, and strawberries. Ellagic Acid might aid to eliminate malicious cells and block the growth of abnormal mass of tissue. More research is needed, though. Kakadu Plums are also high in Iron which is essential for red blood cell production and the transport of oxygen throughout your entire body. Additionally, it is a superb Copper source which is used to create red blood cell, connective tissue, bones, and significant enzymes, as well as fetal development and supporting a decent immune system function.
Revered, Respected and Utilised by the Indigenous Australians for Generations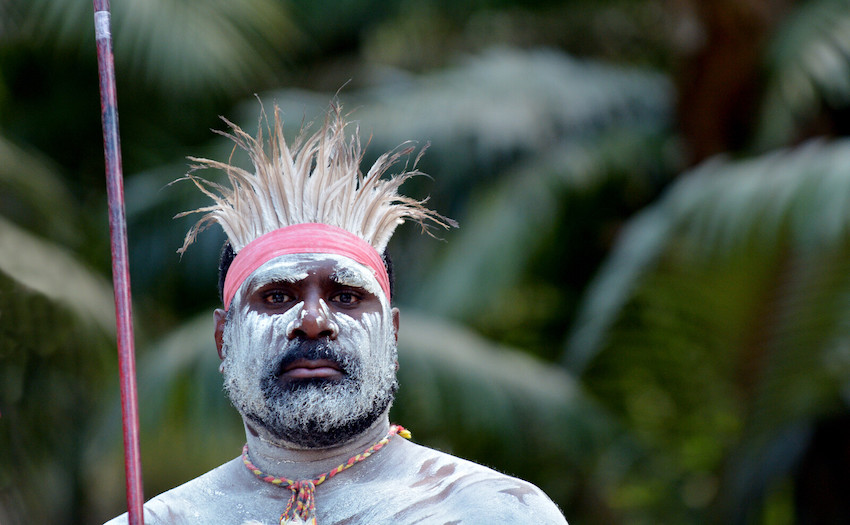 "Namarrkon is the lightning man. His body is shaped like a praying mantis. He makes lightning flashes with his lightning rods that go around his body. This is his power source, to light up clouds and the sky. Namarrkon has axes on his shoulders and knees. When he comes to earth as a lightning strike, he uses the axes to split trees. We can hear Namarrkon's thunder from late October. That's when he tells Aboriginal people that Kakadu Plum is ready to collect and eat." – Leslie Nawirridj, Gunbalanya.
Feed, Nourish & Invigorate the Skin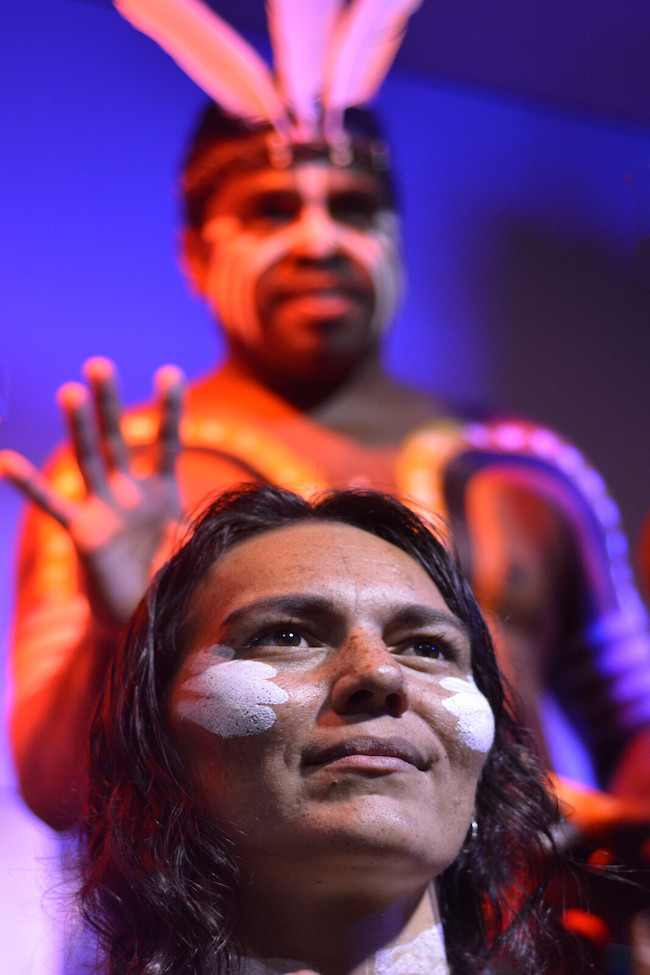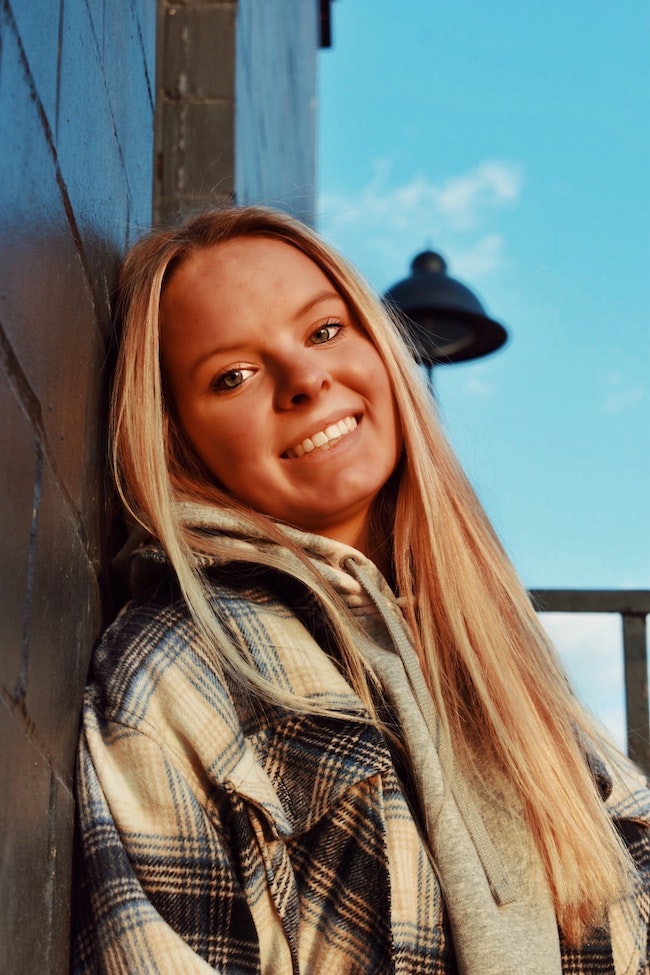 Kakadu's Anti-Ageing Boost
Kakadu Plum maintains a youthful glow... A study on Kakadu Plum from the Beeson Aesthetic Surgery Institute in Indiana showed that with at least 3months of use of a topical vitamin C application, significant results were visible in the reduction of wrinkles, along with skin texture and skin tone changes. Vitamin C has the ability to reduce wrinkles and age spots. Vitamin C provides collagen support, can reduce hyper pigmentation and can prevent skin changes caused by photoageing. Additionally, this plum contains trace minerals and antioxidants that nourish and invigorate the skin, including vitamin E, zinc, iron, folate and lutein, all of which can help prevent premature ageing. Kakadu plums are the natural enemy of redness and inflammation. This makes Kakadu ideal for sensitive skin types, especially those with inflammatory skin conditions. Topical Kakadu Plum powder could help preserve your skin's immunity, keeping it strong and protected. At Ancient Purity we'd suggested mixing a little in with pure water or add to a pinch to your natural skin cream and rub it in gracefully. Also Vitamin C (and Kakadu has tons of that) impedes production of melanin, aka the skin pigment behind your dark marks. So brighten up, glow, feel good, invest in this natural Superfruit... See and feel the benefits, inside out. You can also now find Kakadu Plum in many luxury hair products.
Edith Cowan University's Foundation of Ageing and Alzheimer's Disease explains that the Kakadu Plum contains antioxidant properties stronger than curcumin, which is what places turmeric so high on the list of superfoods. The foundation states that the Kakadu Plum has protective abilities that make it more powerful than turmeric. Since the antioxidants in the Kakadu plum fight free radical damage, this fruit may also work as a potential cognitive health solution. Beta-amyloid is the toxic agent in Alzheimer's that kills brain cells and researchers are exploring if they expose the cells to beta-amyloid in the presence of an extract from the Kakadu Plum, will the cells be rescued. Researchers are very confident that this antioxidant is more powerful when compared to the antioxidants they know that have some benefit for cognitive health. At Ancient Purity we don't believe there is one magic bullet but full spectrum Natural Health of Mind, Body & Spirit and Kakadu Plum is a powerful superfood to include. If you want to super upgrade your smoothies or rub it in your skin you'll experience magic.
Kakadu Plum... Ancient Indigenous Superfood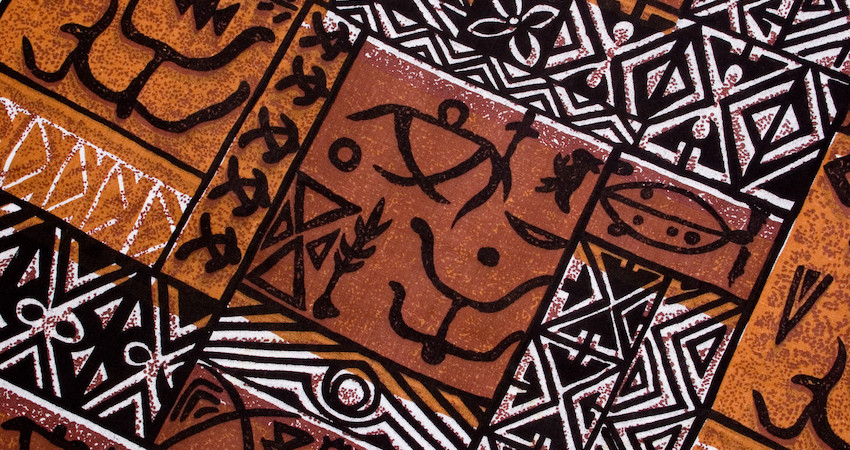 The Kakadu Plum (Terminalia Ferdinandiana) Facts & History
Terminalia ferdinandiana, also called the gubinge, billygoat plum, Kakadu plum, green plum, salty plum, murunga or mador, is a flowering plant in the family Combretaceae, native to Australia, widespread throughout the tropical woodlands from northwestern Australia to eastern Arnhem Land. Terminalia ferdinandiana is a slender, small to medium-sized tree growing up to 14m (46 ft) in height, with creamy-grey, flaky bark and deciduous pale green leaves. The flowers are small, creamy-white, perfumed, and borne along spikes in the leaf axils towards the ends of the branches. Flowering is from September to December. (Southern hemisphere spring/summer.) The leaf blades are strongly discolorous with a broadly elliptic to broadly ovate, occasionally obovate shape and are 11 to 33 centimetres (4.3 to 13.0 in) in length with a width of 8.5 to 23 centimetres (3.3 to 9.1 in) and have a rounded apex. The inflorescences are 16 to 19 centimetres (6.3 to 7.5 in) long and are glabrous throughout.
The fruit is yellow-green, about 2 cm (0.79 in) long and 1 cm (0.39 in) in diameter, almond-sized with a short beak at the tip, and contain one large seed. They ripen from March onwards. The species epithet "ferdinandiana" was created by A.W. Exell in honor of the first European botanist to collect and describe Kakadu plum, Ferdinand Mueller, who had originally given the species the nomen illegitimum (illegitimate name), Terminalia edulis. The tree is found along the coast in the Kimberley region of Western Australia as far west as Broome extending east into the Northern Territory. It grows in a variety of habitat including sandplains, floodplains, creek beds, ridges, among vine thickets and on the edges of areas of mangroves. It grows in sandy, peaty or clay soils around sandstone or ironstone. In the Northern Territory the tree is found mostly in the western portion of the top end from the Western Australian border to Arnhem Land but is found as far east as Limmen National Park. It is often found as part of Eucalypt communities.
The Superfruit of the next Generation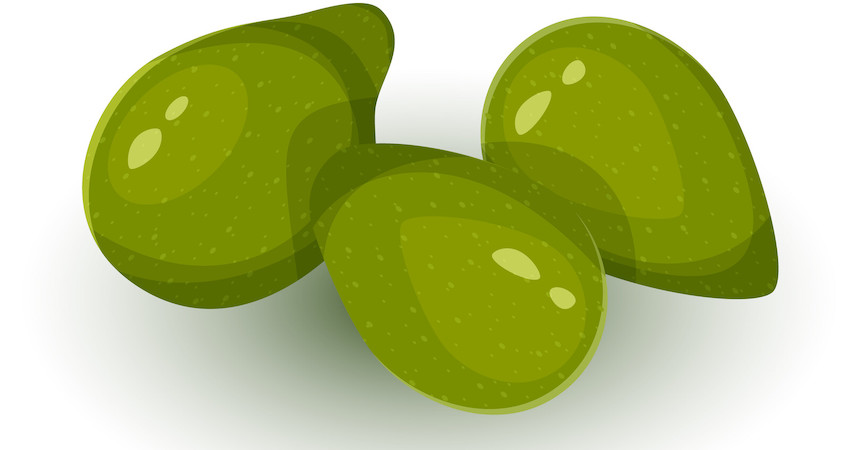 It's Vitamin C
Some of the most exciting research to emerge in recent years about vitamin C is its potential positive effects on your bloods vessels. Exercising regularly is vital to be really healthy and it appears so is a daily dose of Vitamin C. It's especially for sedentary, overweight or obese adults. Keep in mind, no matter your age or physical shape, daily exercise is key to not only looking and feeling good, but it's important for all your cells and body functions. In our view, there is no replacement for exercise. If you're just starting out, take it slowly to build up your tolerance. Researchers wanted to take a closer look at earlier findings that vitamin C supplements positively affect blood vessel function.
A total of 35 sedentary, overweight or obese adults entered the 3-month study. Obese and overweight adults tend to have higher levels of activity of a certain protein that constricts blood vessels, putting those adults at higher risk. About half of the participants did regular aerobic exercise training such as walking and the other half took a daily dose of 500 mg of regular oral vitamin C. Measuring markers for the vessel-constricting protein activity, the researchers found that both groups responded equally in a positive manner. What may matter most with Vitamin C and how it supports heart and vascular health is your plasma vitamin C levels. Eating a Vitamin C-rich diet daily or supplementing regularly with vitamin C tends to raise plasma levels.
Kakadu Plum - An Indigenous Australian Secret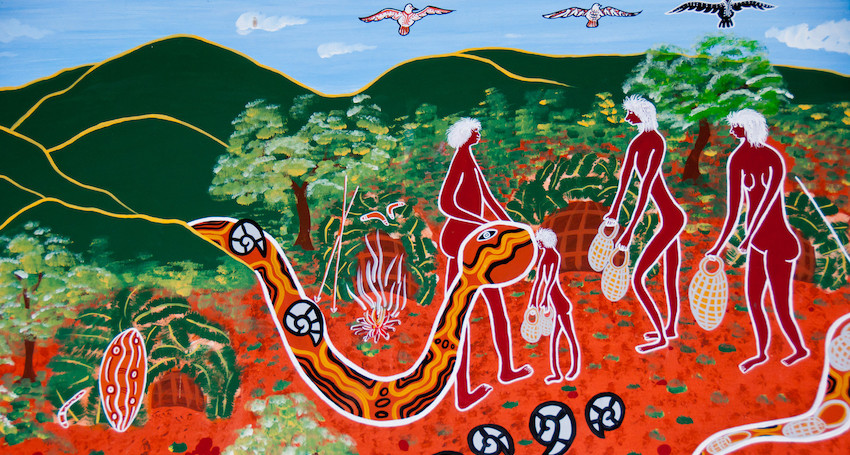 Kakadu Plum…Closing Thoughts
For thousands of years Australia's Aboriginal people have been using Kakadu Plums as a traditional medicine and food source. Various researches show that Kakadu Plum contains the highest amount of Vitamin C of any fruit. In the provided health-improving properties, Kakadu Plums are unrivalled. This Native Australian Bush Superfood provides a natural Vitamin C source and are more efficient absorbed by your body leading to a more active effect on your immune system than synthetic alternatives. Repair Damaged Skin…Dried Kakadu Plum is a superior source of Gallic and Ellagic Acid. Both are believed to decrease collagen breakdown and repair damaged skin. Providing more Ellagic Acid than Berries, these Australian plums have been found to provide compounds that help to lower our skin's inflammatory response to UV-light. Kakadu Plum's scientific interest in cosmetic benefits is quickly evolving.
The indigenous Aboriginal people in Australia have been consuming Kakadu Plums for 40,000 years in a number of traditional native dishes. Today, Kakadu Plum and its powder extracts offer a myriad of culinary uses. Professional chefs are using the powdered fruit in sorbets, protein shakes, cereals, chutneys, ice-cream, healthy desserts, sauces and yoghurt products. In addition, Kakadu Plum powder extract is being used as a preservative alternative to sulphides and nitrates, in cosmetics and other nutraceutical substances. In line with traditional practice and knowledge from the Wild Harvesting Company who sustainably harvested our organic Kakadu Plums, Ancient Purity's freeze-dried powder is made of the entire fruit (flesh and seed), making it a pure natural whole superfood. Now you can enjoy this superb health food supplement year-round! Those taking a little Kakadu Plum Powder daily might become shiny happy people.
''My best friend was Aboriginal. She taught me about 'bush tucker' - the food of the land, the different things you could eat if you got lost in the bush, like grasses and berries. There's this tree called the billygoat plum - the fruit is quite nice.'' - Isabel Lucas
Experience the Ancient Magic of Kakadu Plum - Order Today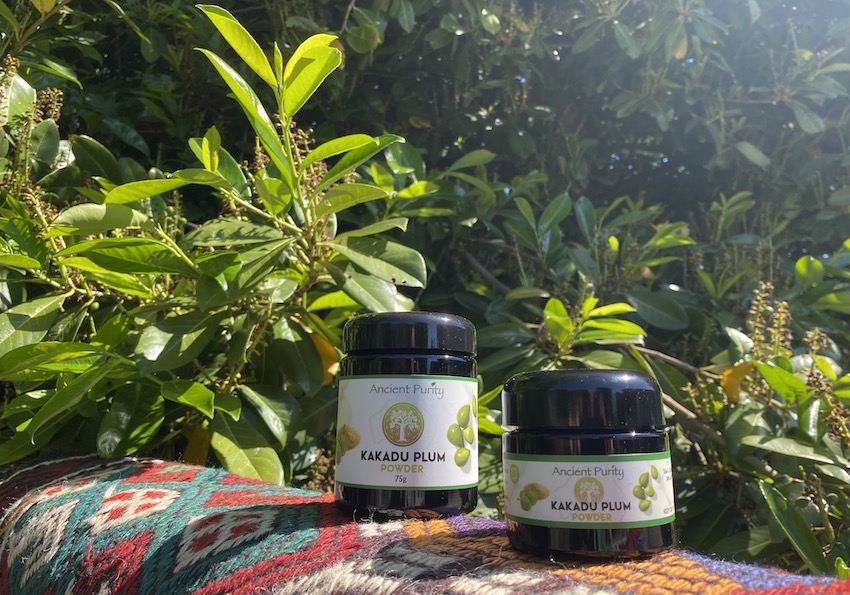 Kakadu Plum (Ground Powder).
Produced to ecological standards, free from agro-chemicals, non-irradiated and GMO-free. 
Take 1-4g daily or as directed by your healthcare practitioner. 
Brand: Ancient Purity.
Form: Powder (Freeze Dried).
Size: 25-75g (0.9-2.64 oz.).
Container: Miron Glass jar.
Storage: Keep in a cool dry place, keep out of reach of children.
Estimated shelf life from purchase: 1 - 2 years.
Q – I am pregnant. Can I use this Kakadu Plum fruit powder?
A – Yes, Kakadu Plum powder is safe for pregnant and breastfeeding women. However, when pregnant it is advised to not take over 2000mg of Vitamin C. Always consult your health care provider or doctor when taking any new supplement. 
Q – How high is the vitamin C amount per serving?
A - Each 3g serving has 108mg of Vitamin C. But we must stress here that this is food and different to dosing with say Ascorbic Acid. You are getting food Vitamin C, it is different, bio-available. at Ancient Purity we would like to say ignore numbers sometimes, think of it as a whole food where you get the correct amount.
Q – Can my kids, one is 8 and one is 11, use Kakadu Plum powder?
A - Absolutely. They'll benefit from this too! This is a natural wild harvested fruit, ground into freeze – dried powder.
Q – How much kakadu plum powder should I consume daily?
A - One serving of Kakadu Plum Powder (3g) provides you with 180% of your daily Vitamin C consumption!
Q – What does it taste like?
A - A little sweet but also sour. It has an aroma of apple and pear with subtle citrus flavours. When you add it to your super healthy smoothie, you probably won't taste it.
Scientific Articles
The Conversation - Meet the Kakadu plum: an international superfood thousands of years in the making
SBS - Kakadu plum: The story of this Indigenous Australian superfood
Cosmetics – Kakadu Plum research gets boost through $2.7m project
Science Daily - Native Australian Fruits Bear Sweet Antioxidants
BIOLOGI - Why Kakadu plum is all the rage in skincare!
ABC Net Australia - It's known to be a superfood, but what exactly are the health benefits of the Kakadu plum?
Australian Native Food & Botanicals - KAKADU PLUM
Supporting Scientific Research
Bobasa, E.M.; Netzel, M.E.; Kubow, S.; Chaliha, M.; Phan, A.; Sultanbawa, Y. Kakadu Plum (Terminalia Ferdinandiana)—A Native Australian Fruit with Functional Properties. Proceedings 2019, 36, 114.
Konczak I., Zabaras D., Dunstan M., Aguas P. Antioxidant capacity and hydrophilic phytochemicals in commercially grown native Australian fruits. Food Chem. 2010;123:1048–1054. doi: 10.1016/j.foodchem.2010.05.060.
Miller JB, James KW, Maggiore PM. Tables of composition of Australian Aboriginal foods. Aboriginal Studies Press; 1993. p. 256.
Cherikoff V, Kowalski G. Superfoods for Superhealth. Discover the Wonders of Australian Native Fruits. 2008. [Last cited on 2021 Sept 18].
Vita JA. Polyphenols and cardiovascular disease: Effects on endothelial and platelet function. Am J Clin Nutr. 2005;81:292S–7S.
Hegarty MP, Hegarty EE. Food safety of Australian Plant Bushfoods. Rural Ind Res Dev Corp. 2001;1:34–5.
Moser U, Bendich A. Vitamin C. In: Machlin LJ, editor. Handbook of vitamin C. 1st ed. New York: Marcel Dekker; 1991.
Coşkun Ş, Gönül B, Güzel NA, Balabanli B. The effects of vitamin C supplementation on oxidative stress and antioxidant content in the brains of chronically exercised rats. Mol Cell Biochem. 2005;280:135–8.
Disclaimer:
The products and the claims made about specific products, articles and claims made in the articles and information written on or through this site have not been evaluated by Ancient Purity, the MHRA, the FSA or the United States FDA and are not approved to diagnose, treat, cure or prevent disease. The information provided on this site is for informational purposes only and is not intended as a substitute for advice from your physician or other health care professional or any information contained on or in any product label or packaging. You should not use the information on this site for diagnosis or treatment of any health problem or for prescription of any medication or other treatment. You should consult with a healthcare professional before starting any diet, exercise or supplementation program, before taking any medication, or if you have or suspect you might have a health problem. Providing a product for sale does not imply Ancient Purity recommendation of that product, its suitability or its efficacy. Ancient Purity cannot give medical opinions. No comment or entry in this site or in any communication from Ancient Purity may be taken as such.
Prices and promotions are subject to change without notice. Customers should always carefully check all the details printed on the package before opening the product. Whilst all efforts are made to ensure accuracy of description, specifications and pricing there may be occasions where errors arise. Should such a situation occur the company cannot accept your order. In the event of a mistake you will be contacted with a full explanation and a corrected offer. The information displayed is considered as an invitation to treat not as a confirmed offer for sale. The contract is confirmed upon supply of goods, Prices and promotions are subject to change without notice.
Please read the Terms and Conditions of using this site, by using the site you are accepting the terms and conditions.
All Material on this site © 2014 Ancient Purity Ltd Registered in England & Wales 07801142 VAT Reg 168 335 488