No.1 Nut (Rare Ximenynic Acid) Hair Scalp / Joints / Skin) Ultra Delicious
100-200g (3.52-7.05 oz.) Nuts
This is the ultimate SuperNut! Mark my words, Sandalwood Nuts will become a big Superfood and you first saw it here.  Ancient Purity are bringing this desert and arid-grown Nut into the UK and Europe for the first time. Whether for flavour, nutrition and fibre, Sandalwood Nuts surpass Macadamia Nuts in every way. On top of that, you can double the protein and enjoy the rare fatty acid Ximenynic Acid.
At Ancient Purity we are feeling very blessed to have Sandalwood Nut in our possession, to be honest, I was sold on the idea when reading about them on one of my many endless searches for the greatest unique foods on the planet. Of course I'm always looking for stuff no one else has, so I loved the idea of having these SuperNuts but oh wow! When we ate them... these delicious Sandalwood Nuts are incredibly tasty and for me they overtake Cashews as my favourite, the texture is perfect, subtle growing taste just fantastic in every way.  anyway... Embrace the versatility of this Ancient food source! Sandalwood Nuts are packed with nutrients which are essential for good health. They are an amazing addition to granola, on top of yogurts, or as a great nut spread. Their fibre and protein make them a valuable addition to your kitchen. The Sandalwood Nut is high in oils containing one of world's rarest fatty acids, ximenynic acid. With low carbs, our Sandalwood Nuts are jam-packed with Monounsaturated Omega 9 fatty acids. These have been proven to aid reducing high cholesterol as well as cleaning up the arteries. Ancient Purity's creamy Sandalwood Nuts are picked directly from under the tree and packaged for your consumption, the correct way as nature has intended. I'm convinced that these great nuts have the potential becoming the next big superfood!
The Sandalwood tree (Santalum spicatum) grows in the desert and West Australia's arid regions. The tree is famous for its aromatic heartwood, but it also holds another valuable gift, the Sandalwood Nut. Currently, Western Australia houses the world's biggest sandalwood plantation resource. These treasured exotic nuts are packed full of goodness with very impressive nutritional properties. Since Ancient times, Sandalwood Nuts were eaten by indigenous Australians as a cure for autoimmune and inflammatory health issues and topically applied (rubbed) to relieve stiffness and cold. These extraordinary nuts were also used to soften scalp, skin and hair and to prevent the signs of ageing, moisturise skin, and protect skins from the harsh and dry desert environment. The nuts were crushed and made into poultices, then as a mask put onto the face. These masks helped making the skin softer, smoother and tauter. You can try a small bag but make sure next time you get the 200g bag to save more, they're expensive and worth it, a bag of these will be in my kitchen for the next million years.
Sandalwood Nut - Information & Points to Research
Ancient Superfood of Australia.
Delicious Taste, Healthy Snack.
Ximenynic Acid (One of the World's Rarest Fatty Acids.)
Excellent Source of Protein (Vegan Essential).
Anti-Inflammatory and Anti-Ageing.
Valuable addition to any Kitchen.
Supports a Healthy Heart.
High in Antioxidants & Minerals.
Supports Healthy Weight.  
Rich in Oleic acid.
Packed with Dietary Fibre.
Sandalwood Nut the Superfood from Australia's Desert & Arid Regions
Sandalwood Nut... The No.1 Nut
Sandalwood Nuts have been utilised for centuries and still enjoyed today by Indigenous Australians, with growing popularity in Australia. Now these incredible nutrient dense uniquely beneficial Nuts are here in England. Everyone can now eat them, but the past has some incredible stories, so as we mentioned above Sandalwood nuts were consumed as a cure for rheumatoid arthritis. But also the oils inside the Nut were traditionally applied to skin as a natural anti-inflammatory and to sooth aches and pains. In fact as we constantly repeat at Ancient Purity... Research is catching up with what was known, there is research today that reinforces what was long known by Aboriginal Australians... Sandalwood Nuts are a Medicinal Superfood, with an incredible taste. With anti-ageing benefits, abundance in protein and fibre, while being really low in carbohydrates. Oh wait also packing literally heaps of monounsaturated omega 9 fatty acid, a fatty acid known to balance healthy cholesterol, reduce blood pressure and breakdown build up in the arteries. Are you impressed yet? wait till you taste them.
These exotic and majestic nuts are brimming with pure goodness providing numerous very impressive nutritional benefits. The Sandalwood Nut is high in healthy oils such as the extremely rare Ximenynic Acid. This unique acid is found only in two genera of the plant kingdom (Ximenia and Santalum) making Sandalwood Nuts an outstanding source of this precious fatty acid. Sandalwood Nuts contain about 60% fat which is mainly comprised of monounsaturated fatty acids (MUFA). They are quite expensive but definitely worth the price! Ancient Purity is proud to offer several other rare native Australian Bush Foods such as Desert Lime Powder and Gumby Gumby Tea. 
Sandalwood Nuts... Another Natural Wonder from Australia
Sandalwood Nuts – Culinary Treasure
Sandalwood Nuts have a delicate and unique flavour with an incredible texture which makes it a stand-alone product or a highly versatile ingredient. Today, this native Australian Bush Food is attracting the interest of a wide range of consumers including: chocolatiers, culinary professionals and some of the finest restaurants.  As with a lot of native remedies, every part of the Sandalwood tree was used. For instance, the tree's bark was boiled making a liquid that was used to treat coughs and respiratory conditions whilst the nuts' oil could help with stiffness, rashes and aching joints. The kernels of the nuts could be crushed and mixed into a poultice to help treating burns. Finally there is the otherworldly fragrance of the wood itself which has always been used to induce clarity and calmness, the essential oil was used in religious ceremonies and also in treating ailments such as endometriosis. There's also the suggestion that it can help reduce the signs of ageing. However you look at it, the sandalwood tree has an awful lot to offer! But let's talk about the nuts again…
Today Sandalwood Nuts are cultivated and packaged for global distribution and I'm keen to promote its uses. They also run educational programs for indigenous kids to rediscover part of their culinary heritage. The sandalwood nut is not solely amazingly tasty and a great compliment to numerous delicacies including chocolate but the husk and kernel can be used too. Actually, there's zero waste when it comes to this superb nut. Sandalwood Nuts are quite neutral, yet their earthy, nutty and creamy flavour makes them ideal for use in a range of sweet and savoury dishes. Add roasted Sandalwood with other nuts in a home-made muesli or granola or muesli. You can use them in various smoothies needing something crunchy in it, or as an original topping for apple pie, crumble or cheesecake crust and several other mouth-watering desserts. Be creative and try using Sandalwood Nuts in chocolate truffles. Crushed Sandalwood Nuts are the perfect topping for potato dishes as well as cauliflower au gratin, paired with some mild grated cheese, or give it a try shaving it over seasoned vegetables or pasta. Shaved Sandalwood Nuts are also great as an alternative coating for fish and chicken schnitzels. The nuts provide a tasty crunch to various (fruit) salads and you can combine fresh herbs with nuts creating a tasty poultry stuffing, or as the base for a vegan nut cheese.
Sandalwood Nut Flavour Chart
The No.1 Taste
We've been repeating ourselves a bit about how delicious Sandalwood Nuts are and the benefits. I figured they're expensive so I found some good description from the farmers. Theirdescription of Sandalwood Nuts is... A unique and delicate creamy texture and flavour with earthy, woody undertones, and Sandalwood notes. Palate experience... A crunchy and creamy texture with wood like notes on the front palate and subtle Sandalwood notes on the back palate. Sandal Nut Aroma... An earthy, nutty like aroma, similar to an almond or hazelnut, with soft, smoky notes. I want to add they're much nicer than Almond, Hazelnut and Macadamia, Australia's most famous Nut.
So, the chart above explains how to mix Sandalwood Nuts with what kind of other foods. I would really add the vegan cheese option, so much protein, such a perfect texture and taste for it. Making your own Nut milk from this would be cool. I'm sure there is a business for someone there as Sandalwood Nuts are so incredibly nutritious and unique, but as I keep stressing, they taste so good too. Throwing a few on a morning cereal, muesli or just in a healthy smoothie is the perfect start to get all the benefits from this wonderful tasty superfood. 
Make the Ultimate Nut Based Smoothies
Sandalwood Nuts - A Little History
Since ancient times, Western Australian Sandalwood has been a source of nutrition and protein. In 1832, European discoverers first recognised the Western Australian Sandalwood tree. In 1844, the first exports to China for ceremonial purposes began. However due to the introduction of rabbits, goats and sheep, sandalwood seedlings were significantly decimated. This event impacted on the endangered native Brush Tailed Bettong and they were important in the propagation of the Sandalwood tree as they would hoard and scatter nuts like squirrels, burying their nuts and forgetting about where they buried them, so the seeds could germinate and the trees regenerate naturally. 
As the wild stands became depleted a concerted effort to cultivate Sandalwood trees commenced. Following initial plantings in 2007, the first sandalwood nuts were harvested in 2011 and the journey to re-establishing them as a nutritional and valuable bush food began. Western Australia currently is home to the most spacious Sandalwood plantation resource on the planet.
The Sandalwood Nut... Ancient Australias Rediscovered Superfood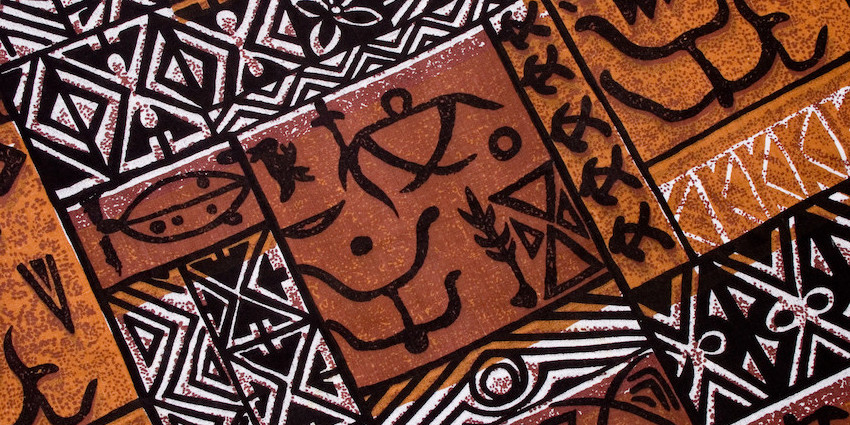 Sandalwood Nuts... Closing Thoughts
Sandalwood is well known across the globe as a fragrant wood, but what's not so widely known is that it has an edible nut. The Sandalwood Nuts however, have been eaten for centuries by the Indigenous Australians and revered historically as a cure for rheumatoid arthritis. They're totally delicious as well. Many people don't yet know sandalwood trees even have nuts. Today there are several clinical studies available, with numerous more in progress, to prove the nuts' great value due to their main component, known as ximenynic acid. In addition, they serve as an active ingredient combatting the skin ageing process. These health benefits have been picked up by several leading cosmetic businesses seeing this active ingredient as a natural and powerful component in future cosmetics. It is thought that ximenynic acid protects the skin's lines and improves blood flow. It also tightens and strengthens the skin by decreasing the degradation of collagen and hyaluronic acid, leading to an improved complexion.
These precious and exotic nuts are packed full of goodness boasting nutritional properties that are truly impressive. For hundreds of years, Sandalwood Nuts were taken orally by the Aboriginals as a cure for inflammatory conditions and topically applied to relieve muscle discomfort and common cold. Sandalwood nuts contain a high amount of oils, such as Ximenynic acid, which is one of our planet's rarest fatty acids found in the world making the Sandalwood nut a richl source of this priceless fatty acid. Sandalwood nuts provide 17.6% protein (almost 2 times the amount of Macadamia's protein) as well as 17% dietary fibre (nearly 3 times more than the fibre in Macadamia). Ximenynic Acid, which is an amazingly unique, powerful and very rare anti-inflammatory and it is hailed as a natural gem for anti-ageing skincare. In addition, they contain 5.35% of Oleic Acid which reduces bad cholesterol levels while boosting good cholesterol levels. Like I mentioned before, these nuts should be a healthy addition to your diet! Think about smoothies, Nut Milks, get creative with Healthy Desserts, go pro and make a vegan nut cheese, the choice is endless. Or do like I just did and eat a handful of them pure without anything else.  There's never a better a time to eat something than when you're writing about it. 
Experience the Incredible Taste & Nutrition of Sandalwood Nuts - Order Today
Sandalwood Nuts - Whole (Dry Roasted). 
Produced to ecological standards, free from agro-chemicals, non-irradiated and GMO-free. 
Adults: Snack on 1-3 Handfuls Daily.
Children: 1 Handful Daily.
WARNING: Must be avoided by those with nut allergies.
Brand: Ancient Purity.
Size: 100-200g (3.52-7.05 oz.).
Container: Kraft Paper Pouch.
Storage: Store in a cool dry place, out of sunlight.
Estimated shelf life from purchase: 1 - 2 years.
Q – Why are sandalwood nuts so expensive?
A – This is because they aren't widely available. They are unique, rather rare, ultra clean, and super healthy.
Q – Why are the nuts healthy for me?
A – They are an excellent source of protein. They have minimal carbohydrates. They are high in antioxidants and monounsaturated omega 9 fatty acids, including Oleic acid and Ximenynic acid. They contain a low concentration of saturated fatty acids. 
Australia ECU University - Stimulation of Western Australian Sandalwood (Santalum spicatum) oil production using multiple treatments
Supporting Scientific Research
Sandalwood (Santalum Spicatum) Guide for Farmers - Tree Facts pamphlet- Forest Products Commission - April 2007 specifically states Wheatbelt and areas with minimum 400 mm annual rainfall.
Sandalwood Guide for Farmers states "being a root hemi-parasitic tree. it is planted with a nitrogen-fixing host species such as Acacia acuminata"
Murphy, Sean (reporter) (27 April 2007). "High hopes for native sandalwood". Landline (transcript). ABC. Retrieved 28 December 2018. Most of WA's native sandalwood harvest ends up at the Mt Romance essential oil factory in Albany, on the south coast of WA. It is converted into a liquid fetching as much as $1,000/kg.
Disclaimer:
The products and the claims made about specific products, articles and claims made in the articles and information written on or through this site have not been evaluated by Ancient Purity, the MHRA, the FSA or the United States FDA and are not approved to diagnose, treat, cure or prevent disease. The information provided on this site is for informational purposes only and is not intended as a substitute for advice from your physician or other health care professional or any information contained on or in any product label or packaging. You should not use the information on this site for diagnosis or treatment of any health problem or for prescription of any medication or other treatment. You should consult with a healthcare professional before starting any diet, exercise or supplementation program, before taking any medication, or if you have or suspect you might have a health problem. Providing a product for sale does not imply Ancient Purity recommendation of that product, its suitability or its efficacy. Ancient Purity cannot give medical opinions. No comment or entry in this site or in any communication from Ancient Purity may be taken as such.
Prices and promotions are subject to change without notice. Customers should always carefully check all the details printed on the package before opening the product. Whilst all efforts are made to ensure accuracy of description, specifications and pricing there may be occasions where errors arise. Should such a situation occur the company cannot accept your order. In the event of a mistake you will be contacted with a full explanation and a corrected offer. The information displayed is considered as an invitation to treat not as a confirmed offer for sale. The contract is confirmed upon supply of goods, Prices and promotions are subject to change without notice.
Please read the Terms and Conditions of using this site, by using the site you are accepting the terms and conditions.
All Material on this site © 2014 Ancient Purity Ltd Registered in England & Wales 07801142 VAT Reg 168 335 488