Vitamin C and Quercetin Complex (HistX) Antihistamine (Organic SF)
250ml (8.45 fl. oz.)
A powerful Liposomal Quercetin with Vitamin C as Quali-C, this liposomal-technically encapsulated combination ensures maximum bioavailability. Another good point is that it's easy to take. It can be added to smoothies or taken straight. The bioavailability of most Quercetin supplements is very poor, so if you have tried it with no effect before then now it is your chance to experience full effect with this Liposomal Quercetin and Vitamin C supplement. Quercetin is a bioflavonoid that is found naturally in many foods. Technically Quercetin is considered a "plant pigment," which is the reason why this compound is present in deeply coloured, nutrient-packed vegetables and fruits. Superfoods such as Blueberries, Bilberries, Kakadu Plum,Amla Fruit, Kale and Green Tea and Red Wine all contain Quercetin, thats partly what makes them 'super'. One UK study has found that Quercetin has anti-bacterial properties. Vitamin C supports the immune system, normal energy yielding metabolism, and the reduction of tiredness and fatigue. This supplement tastes best chilled, take 5ml daily, shake before use. Keep refrigerated after opening.
Ancient Purity is proud to present HistX which is a unique Liposomal Quercetin with Vitamin C (As Quali C - the only UK-made Vitamin C). Liposomal supplements are bioavailable, with micro-particle technology ensuring much higher absorption, meaning this unique combination is delivered directly into the cells. Quercetin is a flavonoid from plants, this flavonoid group of polyphenols, is found in many organic vegetables, fruits, plant leaves, red onions, kale and healthy grains. Perhaps the best natural antihistamine available and a powerful antioxidant, Quercetin can powerfully stabilise mast cells reducing inflammation. Vitamin C as well is an incredible antihistamine. 
Quercetin is a well-researched abundant flavonoid, as we mentioned above it is found in vegetables, fruits but also nuts, honey, and traditional medicinal herbs. Natural Capers have the highest amount of Quercetin. If you are lucky enough to have access to wild raw Capers, the ancient limestone wall in Jerusalem actually has wild Capers growing on it. It's most-likely you only get Quercetin from apples as they are the most common source. Most people know Pomegranate Juice is super healthy, but it's the Quercetin content that makes it so. A PubMed search returns almost 17k studies about Quercetin. And although clinical trials are less common, 200 plus have been conducted. Vitamin C... Do we need to tell you about it? It's the perhaps the most vital substance in health, but here we are again learning how it works with Quercetin in this incredible Liposomal combination.
Liposomal Quercetin and Vitamin C – Information & Points to Research
Potent Combination of Vitamin C & Quercetin.
Natural Anti-Histamine.
Micro-Particle Technology Ensuring Enhanced Absorption.
Blocks Release of Histamine, Reducing Allergies & Mast Cell Activation.
Neutralise Free Radicals & ROS, Protecting Tissues and Organs.
Protects Against Artery Clogging.
Promotes Heart Health.
Reduces Oxidative Damage to Fats (reducing cholesterol).
The Combination Helps Fight Bacteria & Viruses.
Increases the Blood's Overall Antioxidant Power.
Boosts the Body's Levels of Glutathione.
The Secret Ingredient of Superfoods.
Blocks Important Inflammatory Substances & Pathways (including COX-2 and CRP).
Might Help Enhance Endurance & Energy.
Manufactured in a HACCP Registered European Laboratory Using Only European Sourced Components.
Vitamin C & Quercetin Combined for Enhanced Efficacy.
Contains Vitamin C (As Quali C - the only UK-made Vitamin C).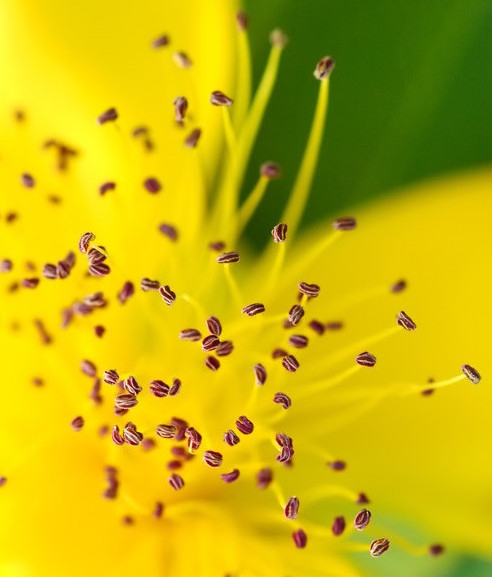 Quercetin and Vitamin C - Histamine Response
Vitamin C and Quercetin have profound effects on histamine release.  They reduce the release of histamine which is a chemical produced in our bodies. White blood cells release histamine into your bloodstream when your immune system is fighting against a potential allergen. This release can result in an allergic reaction from allergy triggers such as pollen, mould, and certain foods. Bacteria grows when the food you eat isn't digested decently, causing histamine overproduction. Normal DAO enzyme levels cannot break down the high levels of histamine in your body, leading to a reaction. 
In addition, our Vitamin C and Quercetin supplement decreases the release of inflammatory substances such as prostaglandins and leukotrienes. Together they epigenetically reduce inflammation in the cells. This may help control long-term histamine response. Quercetin turns off the histamine receptor gene (H1R), making the body less sensitive to histamine. We recommend Quercetin and Vitamin C (in the bioavailable Liposomal form) for those who have histamine issues, especially if TH2-dominant.
Quercetin Gives
Reduces Inflammation… Flavonoids including Quercetin are significant anti-inflammatories due to their acting as antioxidants that mean they literally battle oxidation's natural process which occurs over time as we get older. Quercetin might aid stop harming bodily particles known as free radicals that negatively impact the functioning of cells including destructing cell membranes, changing DNA's function, increasing the mutation of cells and causing healthy cells to perish. It might also decrease inflammatory genes' expression such as interleukin. We know now due to scientific research that inflammation is most illnesses' root, including heart issues, malignant cells, cognitive decline, autoimmune disorders and several mental conditions. Today, health practitioners as well as patients report using Quercetin to effectively combat issues linked to inflammation, from which some of the main health issues include: high cholesterol, stomach ulcers, viral infections, gout, cognitive impairment, skin disorders and hardening of the arteries. 
Might Help Protect against Neurological Issues…there's increasing evidence indicating that Quercetin provides neuroprotective benefits, due to its capability to defend our brain against inflammation and oxidative stress, leading to decreased risk for cognitive issues such as Alzheimer's and dementia. A study from 2018 concluded that "Findings suggest a possible new protective role for dietary flavonoids on Alzheimer's."
Heart Health Support…due to its ability to reduce oxidative stress and inflammation, Quercetin seems to be beneficial for persons with blood vessel and heart-related disorders, according to several researches. For example, consuming lots of deeply coloured veggies and fruits and veggies which boast flavonoids is connected to a decreased risk of cardiovascular illness, and even death, in the elderly, among decreased risk for vascular ailments. It is also been associated to reduced risk for obesity and type 2 diabetes, which have numerous of similar risk factors as heart health issues. Researches done in animal and some human participants revealed that various kinds of flavonoids (resveratrol, catechins and quercetin) can assist reducing the risk of atherosclerosis.  Antioxidants also seem to protect our bodies from experiencing increased LDL "bad" cholesterol levels and can aid regulating blood pressure levels. A number of studies indicate that Quercetin helps to prevents harm to LDL cholesterol particles, and by now it looks like people who are eating the most flavonoid-rich meals typically have lower and healthier cholesterol levels, plus less incidences of high blood pressure. In fact, if you have ever heard that drinking a glass of red wine daily is beneficial for your heart that is because it is a natural Quercetin source. 
Liposomal Quercetin Provides Multiple Benefits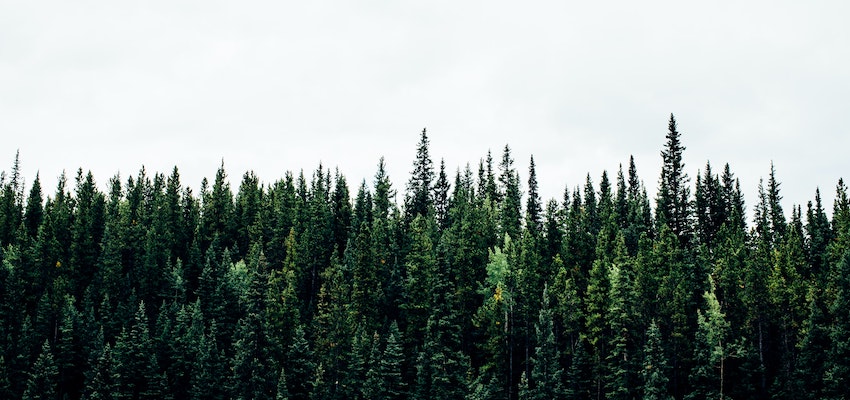 Quercetin Keeps Giving
Promotes Liver Health… recent studies have shown that Quercetin has protective properties when supplemented to rats with acute ethanol-induced liver injury. Scientists came to the conclusion that Quercetin, by multiple mechanisms interplay, reveals hepatoprotective effect on alcohol-induced liver-injury, by increasing ethanol metabolising enzyme action, enhancing antioxidant system actions against oxidative stress, reducing pro-inflammation cytokines' expressions. A study performed in 2017 found evidence that Quercetin attenuates fibrosis and an inflamed liver in mice through restraining macrophages infiltration. One of the researchers stated, "It holds promise as potential therapeutic agent for human fibrotic liver disease."
Supports Healthy Skin… having the ability of blocking "mast cells," that are immune cells crucial in triggering allergic reactions, inflammatory illness and autoimmune sickness, research reveals that Quercetin aids protect skin from disorders like photosensitivity and dermatitis. Flavonoids such as Quercetin block the release of a wide range of pro-inflammatory cytokines, which assists stop symptoms linked to skin inflammation, even in persons not finding relief from other conventional prescriptions or treatments.
Might Help Enhance Endurance & Energy…Quercetin is added to several athletic dietary food supplements because it's assumed to aid better athletic endurance and performance , most-likely because of its beneficial effects on blood circulation. Researchers from Georgia's School of Applied Physiology at the Georgia Institute of Technology discovered that, on average, "Quercetin provides a statistically significant benefit in human endurance exercise capacity (VO2 max) and endurance exercise performance)." While at times improvements were small, it sounds reasonable that antioxidants could enhance athletic performance since they assist increase blood vessel health, which carry nutrients and oxygen to joint and muscle tissue. Other studies also indicate that it aids immunity and help prevents susceptibility to ailments that can happen with intense exercises and feels exhaustion. One research presented evidence that consuming 500 milligrams of Quercetin two times daily assisted protect cyclers from developing training-induced respiratory infections following sessions of intensive exercise.
Liposomal Quercetin & Vitamin C - Supporting a Healthy Lifestyle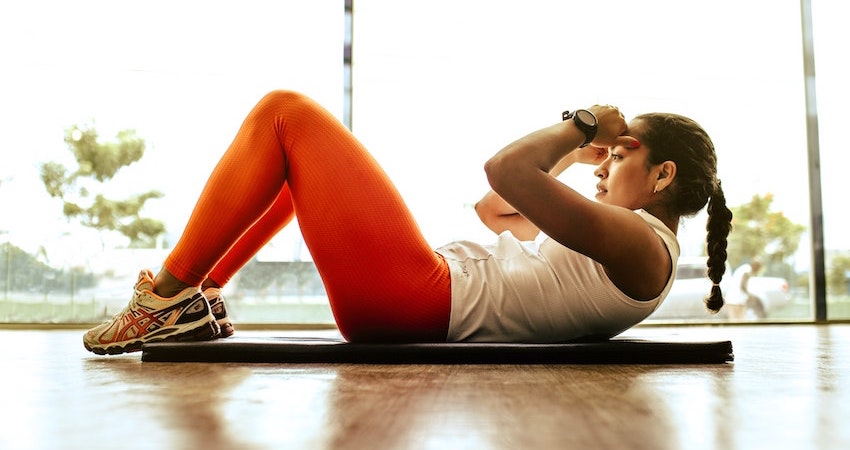 Quercetin Explained
Have you ever tried to figure out what exactly makes a "superfood" super? Or what premium superfoods as well as superfruits such as blueberries, bilberries, kakadu plum, wax berries, amla fruit, red wine, green tea, and kale all have in common? Quercetin is the answer!  If you want to learn about more Quercetin- containing fruit, you can visit our SuperFruit Powders page. This incredible natural compound is linked to what all of us try to achieve: longevity, endurance, heart health, immunity, and more. According to a 2018 review Quercetin is the most extensively researched and widely distributed flavonoid. It's been revealed in numerous scientific studies to have antiviral, anti-carcinogenic, and anti-inflammatory properties. Actually, there is not much this potent antioxidant compound cannot do, particularly when combined with bromelain's (Anti-inflammatory enzyme) health benefits. All this makes it understandable why many health specialists advise eating food sources which contain Quercetin frequently. Present in plant food, Quercetin is a kind of flavonoid antioxidant. It is found in fruits and vegetables such as leafy greens, tomatoes, broccoli and berries.
Technically Quercetin is considered a "plant pigment," which is the reason why this compound is present in deeply coloured, nutrient-packed vegetables and fruits. It is one of the human diet's most abundant antioxidants playing a pivotal role in combatting free radical damage, the effects of inflammation and ageing, according to dozens of researches. While we adequate amounts of it from consuming a healthy diet, some persons also take this powerful flavonoid in concentrated supplement form for experiencing even more potent anti-inflammatory effects. What is Quercetin used for? The Italian Department of Pathology and Diagnostics at the University of Verona reported that it is used mainly for Quercetin glycosides and other flavonoids, (Such as myricetin and kaempferol) which are antiviral, antimicrobial, anti-inflammatory and anti-allergic agents. They have the potential to be positively expressed in different types of cells in both humans and animals. Flavonoid polyphenols are most beneficial for suppressing or down-regulating inflammatory functions and pathways. Most-likely Quercetin is the most known and diffused nature-derived flavonoid there is, demonstrating powerful effects on inflammatory conditions and the immune system caused by leukocytes as well as other intracellular signals.
Liposomal Quercetin & Vitamin C - Nutrient Content - Per 5ml
Quercetin 150mg…this plant pigment (flavonoid) is found in numerous plant species and foods, such as berries, red wine, green tea, onions, grains and apples. It is one of the most abundant antioxidants in our diets and plays an important role in aiding our bodies combatting free radical damage, which is connected to chronic health issues. Quercetin boosts immunity, fights inflammation, combats allergies, enhances exercise performance and aid retain overall health. Vitamin C (as Quali-C) 500mg… Lipolife is the first British brand to use to Quali-C as the raw material in its health products. Quali-C is proudly produced in Scotland and is the solely Western-made Vitamin C. It was manufactured by DSM, which is the leading supplier of Vitamin C in several different forms.
''Our purpose is to create brighter lives for all. We achieve it by using all the scientific and innovation power at our disposal to tackle some of the world's greatest challenges - creating value for customers, shareholders, our people, and society-at-large.'' – DSM Representative
Sodium (Sodium Ascorbate) 40mg… is a type of ascorbic acid (Vitamin C) that is more bioavailable and "alkaline", unlike Vitamin C's ascorbic acid type, which might lead to stomach issues in some persons. Sodium ascorbate can reverse the development of an issue that occurs when plaque builds up inside your arteries and it might help in heart attack prevention. In addition, sodium ascorbate plays an important role in acute and chronic infections' elimination. Moreover, this component is considered to be an anti-malignant cells agent. Sodium ascorbate produces cytotoxic effect in a range of malignant cell lines that include melanoma cells which are especially susceptible. Potassium (Potassium Ascorbate) 25mg...is a salt derived from Vitamin C. Potassium ascorbate provides specific benefits compared to other ways of delivering Vitamin C and potassium. For example, potassium ascorbate has the ability binding to other minerals as it is a chelator. This property makes it possible for potassium ascorbate to be easily transported and retained in our bodies. It might also aid regulating hormone levels, which can promote fertility. Potassium ascorbate is a less acidic Vitamin C type than ascorbic acid, which might allow it to reduce cellular degeneration. This positive effect can assist to manage degenerative issues by eventually causing the bad cells to be eliminated. Potassium ascorbate's alkalising effect can manage degenerative processes as well by retaining healthy potassium levels. This effect results from the role of potassium ascorbates as a potassium carrier within the cells. The antioxidant action of ascorbate also aid to inhibit degenerative processes.
Other ingredients: Phosphatidylcholine derived from organic, non-GMO sunflower lecithin, Water, Vitamin E (antioxidant), Potassium Sorbate (preservative), traces of Ethanol and Glycerol.
Quercetin - Take the Natural Way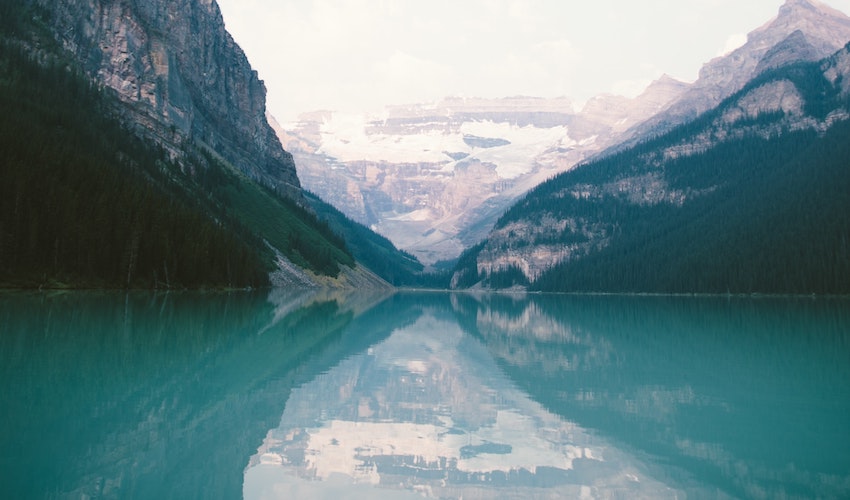 Liposomes – Perfect Delivery Method
Two Greek words form the word, 'Liposome.' Fat translated to Greek is 'Lipos' and body in Greek language is 'Soma.'  An artificial microscopic vesicle consisting of an aqueous core enclosed in one or more phospholipid layers. In other words, a liposome is a tiny 'micro' sized bubble or sphere (vesicle) made from a phospholipid (in our case, phosphatidylcholine). The material is similar to which our cell membranes consist. These bubbles can be filled with health-benefitting substances such as Vitamin C, Glutathione or even drugs. Liposomes have the ability to carry either water or fat-soluble payloads, which makes them the perfect method of delivery. 
"Comparing the bioavailability of all other oral Vitamin C delivery with your oral liposomal delivery is like comparing a squirt gun to a fire hose. Not only am I convinced that the efficacy of Lypo-Spheric(tm) Vitamin C far surpasses any traditional oral vitamin C supplement, but my recent personal experience with it suggests that it may sometimes be better than IV injection." – Thomas. E Levy
Formation: Phospholipids are amphiphilic, they consist of a hydrophilic (water-loving) head and hydrophobic (water-hating) tail. When phospholipids are placed in an aqueous solution, the hydrophobic tails face each other avoiding the water and forming a phospholipid bilayer while the hydrophilic heads form hydrogen bonds with the water molecules. The lipid bilayer will form a closed sphere (liposome) to completely exclude water from the hydrophobic tail.
Quercetin & Vitamin C Liposomal… Closing Thoughts
Vitamin C is a crucial nutrient needed for the proper functioning of our immune system. Vitamin C plays an important role in stress response and has shown promising results when given to critically sick people. Quercetin is a well-known flavonoid whose antiviral activities have been studied in many scientific researches. There is evidence that Vitamin C and Quercetin co-administration exerts a synergistic antiviral action due to overlapping antiviral and immunomodulatory properties and the capacity of ascorbate to recycle Quercetin, increasing its efficacy. Quercetin is a broadly distributed plant flavonoid, present in several seeds, vegetables, berries, nuts, and grains, where it is conjugated (The union of two compounds) with residual sugars to create Quercetin glycosides. Research indicates that Quercetin supplementation might support antioxidant, anti-inflammatory, antiviral, and immune-protective effects.
Quercetin has been researched in various forms and models of viral infection due to its promising antiviral effects in inhibiting polymerases, proteases, reverse transcriptase, suppressing DNA gyrase, and binding viral capsid proteins. By know you'll understand that Vitamin C and Quercetin is a very smart combination and together with the advanced liposomal drug delivery technology, this unique health product is simply extremely effective! 
"If a potato can produce vitamin C, why can't we? Within the animal kingdom only humans and guinea pigs are unable to synthesize vitamin C in their own bodies. Why us and guinea pigs? No point asking. Nobody knows."- Bill Bryson
Experience the Natural Antihistamine Effects of Hist X - Order Today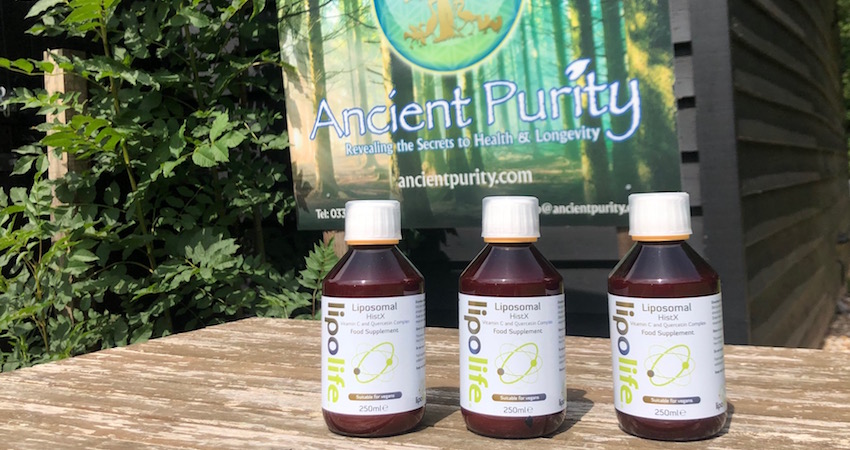 Vitamin C (as Quali-C) 500mg (per 5ml).
Quercetin 150mg (per 5ml).
Sodium (Sodium Ascorbate) 40mg (per 5ml).
Potassium (Potassium Ascorbate) 25mg (per 5ml).
Other ingredients
Phosphatidylcholine derived from organic, non-GMO sunflower lecithin, Water, Vitamin E (antioxidant), Potassium Sorbate (preservative), traces of Ethanol and Glycerol.
Shake before use. 
Take 1-2 teaspoons daily or as recommended by your healthcare professional. Do not exceed the recommended daily intake.
Keep refrigerated after opening. 
WARNING: People with thyroid problems should use caution, seek medical advice and consult with your doctor before using if you have any type or suspected thyroid issue.
Brand: Lipolife.
Size: 250ml (8.45 fl. oz.).
Container: Darkened plastic bottle (BPA free)
Storage: Refrigerate once opened. Keep out of reach of children.
Estimated shelf life from purchase: 2-3 years if unopened.
Scientific Articles
PMC Labs - Quercetin and Vitamin C: An Experimental, Synergistic Therapy for the Prevention and Treatment of SARS-CoV-2 Related Disease
NCBI Resources - Quercetin and Vitamin C Supplementation: Effects on Lipid Profile and Muscle Damage in Male Athletes
National Institutes of Health - Quercetin, Inflammation and Immunity
BMC Part of Springer Nature - Quercetin with the potential effect on allergic diseases
Supporting Scientific Research
Kim Y, Kim H, Bae S, Choi J, Lim SY, Lee N, et al. . Vitamin C is an essential factor on the anti-viral immune responses through the production of interferon-α/β at the initial stage of influenza A virus (H3N2) infection. Immune Netw. (2013) 13:70–74. 10.4110/in.2013.13.2.70.
Harakeh S, Jariwalla RJ, Pauling L. Suppression of human immunodeficiency virus replication by ascorbate in chronically and acutely infected cells. Proc Natl Acad Sci USA. (1990) 87:7245–9. 10.1073/pnas.87.18.7245.
Ganesan S, Faris AN, Comstock AT, Chattoraj SS, Chattoraj A, Burgess JR, et al. . Quercetin prevents progression of disease in elastase/LPS-exposed mice by negatively regulating MMP expression. Respir Res. (2010) 11:131. 10.1186/1465-9921-11-131.
Kimbarowski JA, Mokrow NJ. Colored precipitation reaction of the urine according to Kimbarowski (FARK) as an index of the effect of ascorbic acid during treatment of viral influenza. Das Deutsche Gesundheitswesen. (1967) 22:2413–18.
Carr AC, Rosengrave PC, Bayer S, Chambers S, Mehrtens J, Shaw GM. Hypovitaminosis C and vitamin C deficiency in critically ill patients despite recommended enteral and parenteral intakes. Crit Care. (2017) 21:300. 10.1186/s13054-017-1891-y.
Cai Q, Rahn RO, Zhang R. Dietary flavonoids, quercetin, luteolin and genistein, reduce oxidative DNA damage and lipid peroxidation and quench free radicals. Cancer Lett. (1997) 119:99–107. 10.1016/S0304-3835(97)00261-9.
Khoo NK, White CR, Pozzo-Miller L, Zhou F, Constance C, InoueandParks DAT. Dietary flavonoid quercetin stimulates vasorelaxation in aortic vessels. Free Radic Biol Med. (2010) 49:339–47. 10.1016/j.freeradbiomed.2010.04.022.
Robaszkiewicz A, Balcerczyk A, Bartosz G. Antioxidative and prooxidative effects of quercetin on A549 cells. Cell Biol Int. (2007) 31:1245–50. 10.1016/j.cellbi.2007.04.009.
Middleton EJ, Kandaswami C. The impact of plant flavonoids on mammalian biology: Implications for immunity, inflammation and cancer. In: Harborne JB, editor. The flavonoids: Advances in research since 1986. London: Chapman and Hall; 2005. pp. 619–52.
Hertog MG, Feskens EJ, Hollman PC, Katan MB, Kromhout D. Dietary antioxidant flavonoids and risk of coronary heart disease: The Zutphen Elderly Study. Lancet. 1993;342:1007–111.
Williamson G., Manach C. Bioavailability and bioefficacy of polyphenols in humans. II. Review of 93 intervention studies. Am. J. Clin. Nutr. 2005;81(Suppl. S1):243S–255S.
Aguirre L., Arias N., Macarulla M.T., Gracia A., Portillo M.P. Beneficial effects of quercetin on obesity and diabetes. Open Nutraceuticals J. 2011;4:189–198.
Joskova M, Franova S, Sadlonova V. Acute bronchodilator effect of quercetin in experimental allergic asthma. Bratisl Lek Listy. 2011;112(1):9–12.
Jung CH, et al. Anti-asthmatic action of quercetin and rutin in conscious guinea-pigs challenged with aerosolized ovalbumin. Arch Pharmacal Res. 2007;30(12):1599.
Disclaimer:
The products and the claims made about specific products, articles and claims made in the articles and information written on or through this site have not been evaluated by Ancient Purity, the MHRA, the FSA or the United States FDA and are not approved to diagnose, treat, cure or prevent disease. The information provided on this site is for informational purposes only and is not intended as a substitute for advice from your physician or other health care professional or any information contained on or in any product label or packaging. You should not use the information on this site for diagnosis or treatment of any health problem or for prescription of any medication or other treatment. You should consult with a healthcare professional before starting any diet, exercise or supplementation program, before taking any medication, or if you have or suspect you might have a health problem. Providing a product for sale does not imply Ancient Purity recommendation of that product, its suitability or its efficacy. Ancient Purity cannot give medical opinions. No comment or entry in this site or in any communication from Ancient Purity may be taken as such.
Prices and promotions are subject to change without notice. Customers should always carefully check all the details printed on the package before opening the product. Whilst all efforts are made to ensure accuracy of description, specifications and pricing there may be occasions where errors arise. Should such a situation occur the company cannot accept your order. In the event of a mistake you will be contacted with a full explanation and a corrected offer. The information displayed is considered as an invitation to treat not as a confirmed offer for sale. The contract is confirmed upon supply of goods, Prices and promotions are subject to change without notice.
Please read the Terms and Conditions of using this site, by using the site you are accepting the terms and conditions.
All Material on this site © 2014 Ancient Purity Ltd Registered in England & Wales 07801142 VAT Reg 168 335 488