High Potency (German Origin) Menopausal / Hair Restore / Heart
250-500ml (8.79-17.59 fl. oz.) Oil
Cold pressed from the seeds of organic Pumpkins. This is Super-Oil!... Some scientific research has shown Pumpkin Seed Oil to be very interesting in a number of applications. It's also delicious and nutrient dense, making it tasty and healthy culinary oil for salads and vegetables. Contains 58g of Omega 6 and 22g of Omega 9 per 100g. Pumpkin Seed Oil can be enjoyed raw, applied topically to hair, for daily use. It is worth taking a look at its research on use against Hair-loss. The Zinc content also helps make this nutritional oil, but remember - Pumpkin Seed Oil shouldn't be cooked with, as the high temperatures will damage it. 
Ancient Purity proudly presents another fantastic "Super- Oil"... Pumpkin Seed Oil possesses some outstanding health benefits that have been backed up by recent studies. Ancient Purity would consider it solidly one of the top 5 nutritional oils available in the world. Ancient Purity's, intelligently and precisely sourced Pumpkin Seed Oil is clean, effective and rich in minerals including bioavailable Zinc, Magnesium, Phosphorus, Copper, Iron and manganese. This nutritional oil powerhouse also contains Vitamins A, B1, B2, B6, C, D, E, and K. This lush oil also holds high levels of Protein, monounsaturated fats, and Phytosterols, especially Beta-Sitosterol. Let's not forget it contains antioxidants, including again all bioavailable Selenium, Tocopherols, and Carotenoids. Fights and could reverse hair-loss, ease menopause symptoms, improve prostate, heart and bladder health
High Quality trusted Pumpkin Seed Oil also used by many for its anti-parasitic properties, with anti-inflammatory properties, and an ability to lessen swelling and irritation. Therefore Pumpkin Seed Oil is helpful for people who suffer from inflammatory joint pain. Research has also proven that Pumpkin Seed Oil (With its rich Tryptophan content) could help people with low mood and/or sleep problems. Does this sound like an all-round Super Nutrient-Dense Natural Health Powerhouse Oil? Well, at Ancient Purity we think it is and as we said above, it's in our top 5 most nutritional oils' discovered so far. So let's finish off the introduction with one more natural health truth bomb... It's effective for men suffering with hair-loss, and studies have actually shown it to be effective, when taken orally but perhaps even more effective topically, more on that below, but what a list of reasons to start using this Oil!!
Pumpkin Seed Oil – Information & Points to Research
Clean, Effective & Bioavailable.
Single Source Origin.
Grown in Germany.
Nutrient Dense Super-Oil.
Prostate & Bladder Health.
Topical & Oral, Hair Growth & Restore.
High Tryptophan (Powerful Essential Amino Acid) Content - Natural Sleep Solution.
Rich in Protein, Vitamins & Minerals.
High Zinc Content.
Anti-Inflammatory.
Menopause Balance.
Delicious Option for Salad & Vegetables.
Reduce Symptoms of Overactive Bladder.
Might Lower High Blood Pressure Levels.
May Reduce Bad Cholesterol.
Supports a Healthy Heart.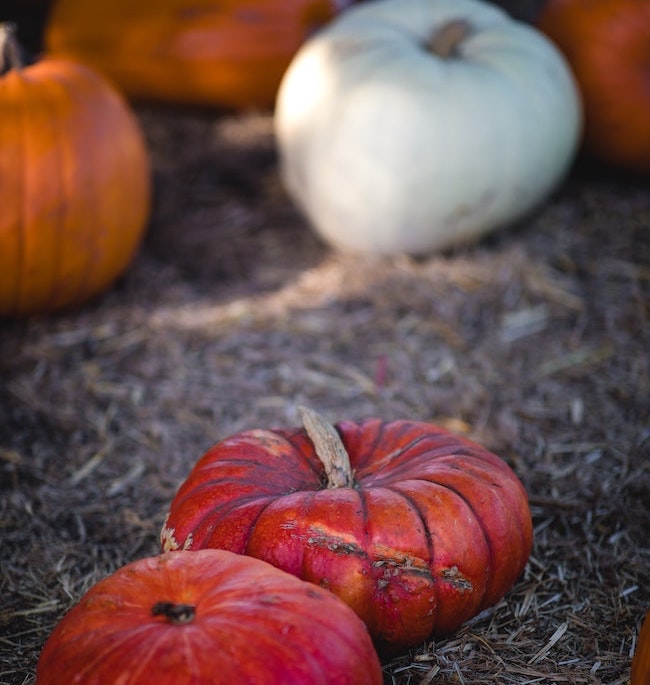 Pumpkin Seed Oil Gives
Pumpkin Seed Oil contains essential amino acid L-tryptophan which performs a substantial role in lessening low mood symptoms. The seeds of Pumpkins are utilised as mood disorder medication in a number of nations. A rich source of Zinc... which is the active component that is needed in cell repair and growth. It can make the cells active and in addition boosts mental and physical alertness. Therefore, it fortifies the body's immunity by strengthening the white blood cells within the blood. Pumpkin Seed Oil seems to both decrease amounts of substances which encourage stone formation within the urine while increasing levels of compounds which slow down stone formation. Some investigation has revealed that it could decrease bladder pressure, boost bladder compliance, and lower urethral pressure. 
Consuming Pumpkin Seed Oil benefits your joints, the high amounts of antioxidants, fatty acids along with other compounds in Pumpkin Seed Oil are frequently documented in lowering inflammation in joints, some investigation has demonstrated the positive results of Pumpkin Seed Oil on inflammation and found it on a par with some conventional treatments but without negative side effects just like elevated liver lipid peroxides. With its beneficial fatty acids along with potent antioxidants, cold pressed Pumpkin Seed Oil generally consists of high levels zeaxanthin. This antioxidant carotenoid has been proven to safeguard our eye's retina from both UV and blue light damage. Due to this, it may help prevent macular degeneration, a typical problem for older individuals, and enhance visual acuity generally.
Sourced from Organically-Grown Pumpkins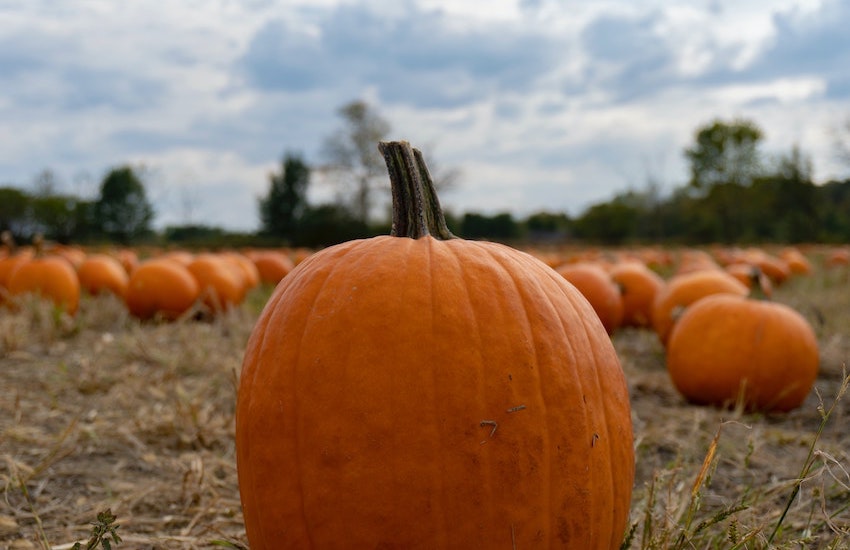 Pumpkin Seed Oil to Fight Hair-Loss
Pumpkin Seed Oil may help inhibit 5-alpha reductase, an enzyme that effectively causes pattern hair-loss for men. Pumpkin Seed Oil also contains phytosterols, a natural steroid revered for its anti-androgenic benefits. In a 2014 study in South Korea, researchers set out to determine if Pumpkin Seed Oil could be an effective solution for male pattern baldness and androgenic alopecia. The study involved 74 participants and ran for 6 months. Using a polarising technology called thototrichography, the patients had their most severe areas of hair-loss evaluated. At the study's conclusion, the results showed those who took Pumpkin Seed Oil experienced 30% more hair growth than those who received the placebo. Also everyone ceased further loss. In the study, the participants only took 200-400mg twice daily. We think that recommendation is pretty low, internally go for at least 1,000mg daily, I actually use it personally and just have a tablespoon either neat or in a smoothie, I can't usually be bothered to apply it topically.
Now back to Phytosterols, these are the compounds that researchers believe played a considerable role when using Pumpkin Seed Oil for hair growth. Phytosterols are known as natural DHT blockers. As you recall, DHT is one of the key players in causing Androgenetic Alopecia, and it is produced when the enzymatic action of 5-alpha converts it from testosterone, yes we mention again to make this clear... As such, Pumpkin Seed Oil has the ability to trigger the regrowth of hair. Even if your hair loss levels aren't as extreme as male pattern baldness, you can still use Pumpkin Seed Oil to reduce hair loss. Phytosterols have anti-inflammatory properties and reduce inflammation in the scalp. An inflamed scalp is not a conducive environment for hair growth, and by reducing inflammation, you can reduce hair-loss significantly. For a comprehensive solution to hair-loss for men we would suggest taking Saw Palmeto 3-4 times a week, with occasional breaks, L-Carnitine Tartrate and Derma Rolling. See our Hair Health Section for recommendations. Remember that Pumpkin Seed Oil also is rich in Zinc which is healthful for Hair.
Pumpkin Seed Oil is a Natural Solution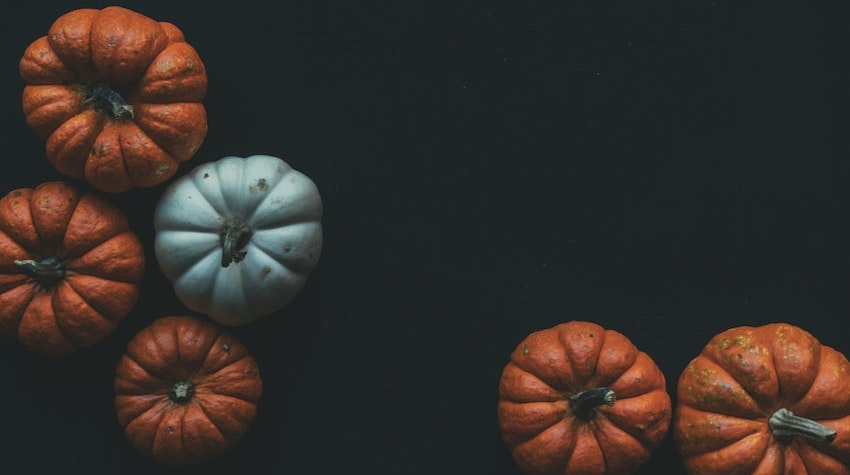 Urinary Tract / Bladder Health
Studies have linked Pumpkin Seed Oil to better prostate health and relief from overactive bladder. One study published in the Journal of Traditional and Complementary Medicine found that participants who consumed Pumpkin Seed Oil for 12 weeks found relief from overactive bladder symptoms. A study that compared Pumpkin Seed Oil to Saw Palmetto in the treatment of benign prostatic hyperplasia (BPH) showed both oils to be effective individually for improving maximal urinary flow rate. Taken in conjunction, Pumpkin Seed Oil and Saw Palmetto oils reduced serum prostate-specific antigen (PSA) levels. Pumpkin Seed Oil is a good option for the reduction of prostate enlargement, with nutrition proven to support prostate health. There are 3 reasons they have been seen to be so effective.
"The pumpkin itself is a symbol for mortality. Like mortals, the pumpkin seed is planted in the darkness of the earth, where it is left to search for the light. When the plant finally sprouts, it travels along the ground, as if in search of its place in the world. Then, once the pumpkin has found its place, it blossoms into a fruit that towers above all others. And when the pumpkin is ripe, it's a veritable life-giving force." - Seth Adam Smith, Rip Van Winkle and the Pumpkin Lantern
Their high zinc content... A normal prostate function relies on optimal Zinc levels. So actually, if you take a handful of Pumpkin Seeds 2-3 times a week you can improve your prostate health. A couple of teaspoons of the Oil will do the job as well. Pumpkin Seed Oil combats prostate enlargement. This Super-Oil contains phytosterol... a protective compound that may be responsible for reducing prostate enlargement. As we mentioned above they potentially reduce BPH symptoms. BPH stands for benign prostatic hyperplasia. BPH is caused by changes in hormone balance. Pumpkin Seed Oil can help one avoid the multiplication of overstimulated prostate cells, levelling hormones.
Add Pumpkin Seed Oil to your Super Salads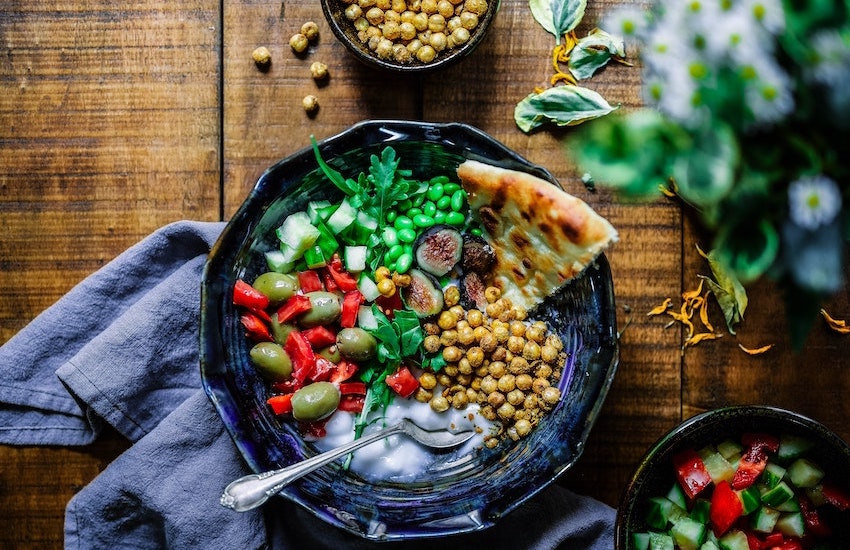 Pumpkin Seed Oil... A Culinary Delight
Pumpkin Seed Oil shouldn't be cooked with, as the high temperatures will damage it. However, you can cook several soups, using Pumpkin Seeds Oil as one of the ingredients. But it's a culinary delight for vegetables and salads, we've talked about its topical uses for hair but during those studies it was actually taken internally. It's simply Super-Oil and one of the best available, cold-pressed, delicious and naturally effective. You could start with a half a teaspoon daily, remember in Ancient Purity's opinion it's best to cycle everything, food, exercise, supplements, herbs, use of health tech, everything. Never become reliant on anything and take breaks, this way you'll experience much more of its powers. Now let's explain how to use it with food, because that is the most convenient, delicious way to take this Super-Oil. In salads, as a dressing, Pumpkin Seed Oil will give your salad a unique nutty flavour. You could add a mild honey (Perhaps our amazing imported Longan Honey) or try to prepare nice balsamic vinegar, each will enhance the dressing a natural, and fruity sweetness. What about some organic Dijon mustard topping it off with slight pepperiness. I personally have made this dressing and I love it on my salads. I've gone months of eating salads, it's my happy, summer food and Pumpkin Seed Oil is a powerful oil to give some real natural health benefits.
I would like to share this mouth-watering recipe with you. It's called Butternut Squash Soup. Here's what you need to cook this delicious dish:
One 2- to 3-pound butternut squash, peeled and seeded.
1 1/2 tablespoons unsalted butter.
1 medium onion, chopped.
1 medium red apple, peeled and quartered.
6 cups chicken stock.
1 Tablespoon Pumpkin Seed Oil (more for finishing).
Nutmeg.
Salt and freshly ground black pepper.
Cut squash and apples into 1-inch chunks. In large pot melt butter. Add Pumpkin Seed Oil, onion and cook until translucent, about 8 minutes. Add squash, apple and stock. Bring to a simmer and cook until squash is tender, about 15 to 20 minutes. Remove onion, squash and apple chunks with slotted spoon and place in a blender and puree. Return blended squash to pot. Stir and season with nutmeg, salt, and pepper.
A Nutritional Oil with Multiple Uses & Benefits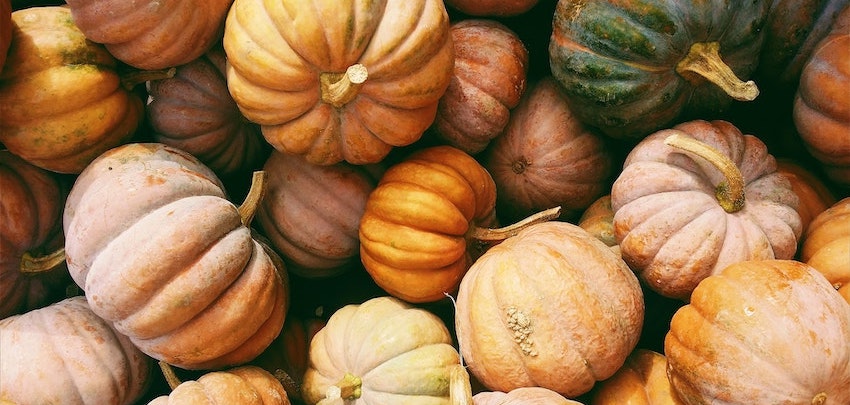 Pumpkin Seed Oil… Closing Thoughts
If you haven't eaten or cooked with Pumpkin Seed Oil, it's time to try it! Pumpkin seed oil has been known to taste great and great for a variety of functions of your body. Ancient Purity's Pumpkin Seeds Oil is great for a variety of recipes and feels especially festive this time of the year. This superior oil is made from cold-pressed pumpkin seeds, is rich in unsaturated fatty acids and is high in oleic and linoleic acid. Pumpkin seed oil is also called pepita oil. It is the oil extracted from the seeds of a pumpkin (Cucurbita maxima). The orange-red oil is sold for cooking and as a health supplement. Research suggests pumpkin seed oil may have a number of health benefits. Choose cold-pressed oil (The one Ancient Purity Offers) when buying pumpkin supplements or cooking oil. This means the oil has been extracted with pressure instead of heat. Heat may deplete some of the oil's antioxidants. Cold-pressed oil has more health benefits.
"I will defend pumpkin until the day I die. It's delicious. It's healthy. I don't understand the backlash. How did pumpkin become this embarrassing thing to love but bacon is still the cool flavor to add to everything? I don't have anything against bacon; just don't come after pumpkin like it's a crime to love an American staple." - Anna Kendrick, Scrappy Little Nobody.
"The pumpkin is a uniquely American plant, widely regarded as one of the most magical plants in the world." - Seth Adam Smith, Rip Van Winkle and the Pumpkin Lantern
Experience the Full Spectrum Super Oil of Pumpkin Seeds - Order Today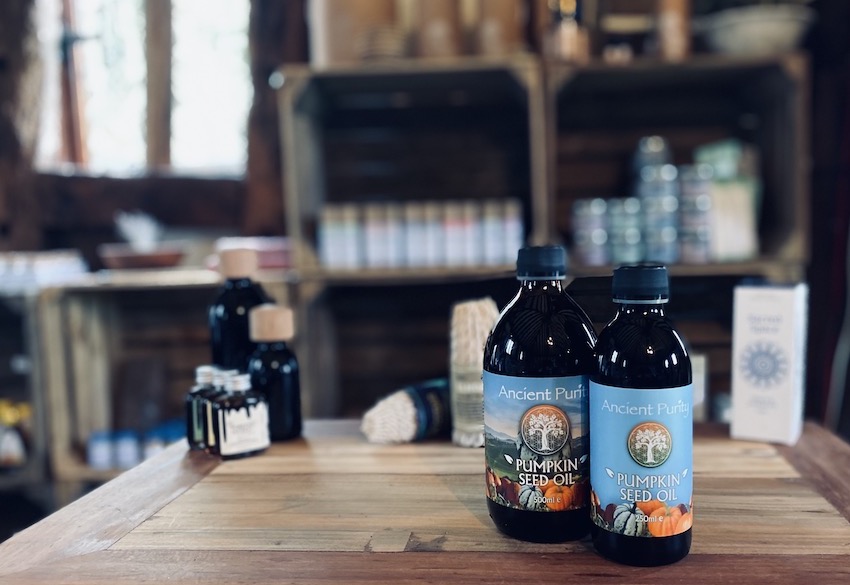 Pumpkin Seed Oil - 100% Natural.
Cold pressed from the seeds of organically grown Pumpkins, Produced to ecological standards, free from agro-chemicals, non irradiated and GMO-Free.
For nutritional beneficial use: consume up 2-4 teaspoons daily. Can be added to breakfast cereal, salads, salad dressings, or smoothies. 
Duration: Cycle all health supplemnts so take breaks and re-introduce. 
For Hair Stimulation / Restoring: Wet hair and massage room temperature / warm oil into your scalp. Leave in for at least 20 minutes. Also you will still get a benefit for your hair by consuming following above guidelines but this method is considered by Ancient Purity to be more effective.
NOTE: 
DO NOT use for cooking, as heat can damage the structure of this delicate oil.
Keep Lid tightly closed, store at room temperature, out of direct sunlight. When stored correctly Pumpkin Seed Oil will stay fresh for 3 months after opening.
Pumpkin Seed Oil is suitable for savoury and sweet dishes. The Oil is famously used as an ice cream sauce alternative and traditionally in soups and Austrian bakery goods. It can be used as salad dressings and with its nutty taste many people use the oil alone without needing to complement it with vinegar. You've probably heard of olive oil over ice cream, but this is even better! Pour over vanilla ice cream. Wait a minute or 2 (if you can!!) and enjoy!
Brand: Ancient Purity.
Size: 250-500ml (8.79-17.59 fl. oz.
Origin: Germany.
Container: Miron Glass Bottle.
Estimated shelf life from purchase: 2 years.
Storage: Keep it in a closed cabinet, dry, room temperature. Close the cap, keep out of reach of children.
https://www.ncbi.nlm.nih.gov/pmc/articles/PMC4017725/
Disclaimer:
The products and the claims made about specific products, articles and claims made in the articles and information written on or through this site have not been evaluated by Ancient Purity, the MHRA, the FSA or the United States FDA and are not approved to diagnose, treat, cure or prevent disease. The information provided on this site is for informational purposes only and is not intended as a substitute for advice from your physician or other health care professional or any information contained on or in any product label or packaging. You should not use the information on this site for diagnosis or treatment of any health problem or for prescription of any medication or other treatment. You should consult with a healthcare professional before starting any diet, exercise or supplementation program, before taking any medication, or if you have or suspect you might have a health problem. Providing a product for sale does not imply Ancient Purity recommendation of that product, its suitability or its efficacy. Ancient Purity cannot give medical opinions. No comment or entry in this site or in any communication from Ancient Purity may be taken as such.
Prices and promotions are subject to change without notice. Customers should always carefully check all the details printed on the package before opening the product. Whilst all efforts are made to ensure accuracy of description, specifications and pricing there may be occasions where errors arise. Should such a situation occur the company cannot accept your order. In the event of a mistake you will be contacted with a full explanation and a corrected offer. The information displayed is considered as an invitation to treat not as a confirmed offer for sale. The contract is confirmed upon supply of goods, Prices and promotions are subject to change without notice.
Please read the Terms and Conditions of using this site, by using the site you are accepting the terms and conditions.
All Material on this site © 2014 Ancient Purity Ltd Registered in England & Wales 07801142 VAT Reg 168 335 488