Long Sunshine Infused Traditional Macerated Oil (Almond) France Origin
200ml (6.76 fl. oz.) Oil
Cayenne Pepper brought to as macerated oil. The Cayenne Macerated Oil is created by placing Cayenne Pepper into cold pressed Organic Almond Oil and then leaving in the sun for at least 7 weeks. Sunlight helps to infuse the active plant ingredients, essential oils and other plant material such as the colour, to gently transfer their properties to the oil. Cayenne in food is great but I like to take this oil internally, a teaspoon, sometimes a tablespoon a day. I was fascinated by Cayenne Pepper after reading a book my mum had called "Left for Dead" by Dick Quinn, I recommend reading it. Native Americans understood both the culinary and uses of Cayenne Pepper around 9,000 years ago. Cajun and Creole cooks, as well as those in Italy, Mexico and Asia, used it to make their dishes a little or a lot spicier, while Korean, Japanese, Chinese and Indian Ayurvedic traditions have relied on this ingredient for numerous uses. Cayenne Pepper is a type of (very hot) pepper closely related to bell peppers and jalapeños. This Macerated Cayenne Pepper Oil is made in France, using Cayenne Peppers grown French Guinea. sun blessed for several weeks, then we store it in Miron Glass, comes in an easy pump dispense Miron Bottle.
Ancient Purity presents and brings to life this Natural Health, Super Chilli in its most potent state, allowing full benefit of Cayenne (macerated / sun-infused for full effect). Native Americans understood both the culinary and medicinal potency of Cayenne Pepper around 9,000 years ago. Cajun and Creole cooks, as well as those in Italy, Mexico and Asia, used it to make their dishes a little or a lot spicier, while Korean, Japanese, Chinese and Indian Ayurvedic traditions have relied on this ingredient for numerous cures. Cayenne supplies Vitamin A (44% of the RDI) which is good for fighting infection, as well as helping maintain healthy mucous membranes, from your lungs to your and urinary tract, it has Vitamin E (8% of the RDI). Vitamin E is also known as Alpha Tocopherol. As a red pepper Cayenne also has a higher carotenoid content, especially Lutein, Zeaxanthin and Astaxanthin. Cayenne also delivers Vitamin C (7% of the RDI) and Vitamin K which helps reduce the risk of vascular calcifications. 
Cayenne Pepper Oil is also a good source of Vitamin B6, Manganese, Niacin, Riboflavin, Magnesium and Iron, as well as Potassium which helps control your heart rate and blood pressure. Studied extensively for its biological effects, capsaicin has been found to be heart-protective, anti-inflammatory and beneficial on the gastrointestinal system, among other things. Evidence supports its use for pain relief, inflammation, diabetes, healing gastric ulcers, preventing gallstones and aiding weight loss. A comprehensive, 33-study review explored capsaicin's effectiveness in pain relief, concluding that capsaicin worked better than a placebo for cluster headaches. Other nutrients present in our Cayenne Oil include: cryptoxanthin (A precursor of vitamin A), choline, phosphorous, copper, and folate. This high-quality, Vitamin A & C– Boasting Oil is made in France.
Macerated Cayenne Oil - Information & Points to Research
7 Week Infusion - Clean, Sun Blessed Cayenne Oil.
Full Spectrum Cayenne Benefits.
Source of Potent Capsaicin.
Multiple-Use / Internal & Topical Application & Culinary Use.
Can also be Used on Hair & Scalp.
Heart Health Powerhouse.
Clear up congestion, balance airwaves.
Helps Fight Inflammation.
Reduce Headache Pain.
Helps balance Blood Sugar and Weight.
Aids Bruises Disappear.
Might Reduce Migraine. 
Nerve Discomfort Relief.
Made in France.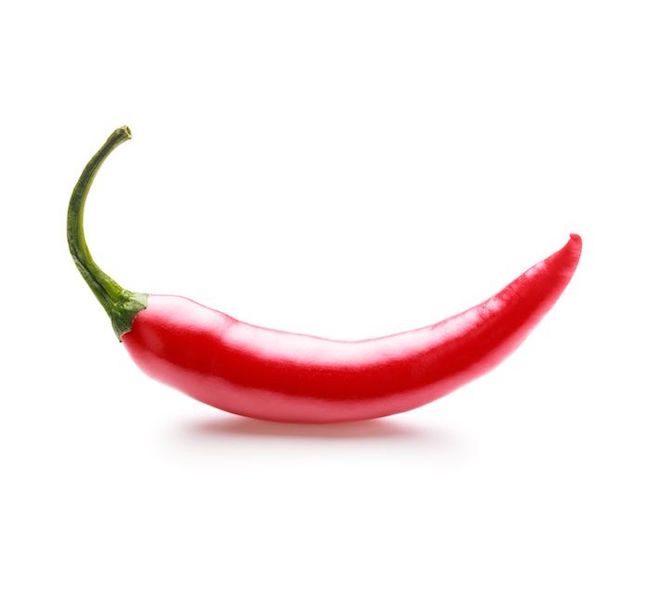 Cayenne Pepper Oil Gives... In a Unique Way
Cayenne Pepper is known to be a powerful part of a holistic healing protocol, however Macerated / Infused / Sun Blessed Cayenne is really taking this incredible natural health chilli further and giving you full body benefits of the Pepper. Cayenne also powers up other herbs and nutrients you consume, because it stimulates the circulation of blood, which helps get the beneficial bio-chemicals and nutrition to the cells. Cayenne Pepper is an extremely effective treatment for heart and blood circulation health. In fact it's a miracle for heart health and is beneficial for someone who has any type of circulatory problems, such as high or low blood pressure, elevated cholesterol, high triglycerides, and even varicose veins. An impressive number of other health benefits can be gleaned by ingesting careful amounts of Cayenne Pepper, especially in regard to capsaicin for pain relief. In fact, capsaicin is now widely known in medical circles as a useful treatment, even for painful, debilitating joint and inflammatory issues. Studies also indicated that Cayenne Pepper may help you naturally restore good health.
It may come as no surprise that the heat from Cayenne Pepper Oil may help loosen up phlegm and mucus in your lungs and nasal passages. The capsaicin in Cayenne Peppers is thought to provide headache relief by depleting Substance P, a neurotransmitter (chemical messenger) that helps send pain signals. Capsaicin is currently being studied for its ability to treat painful sensory nerve disorders such as arthritis and psoriasis. Ingesting chilli peppers has been found to lower the amount of insulin needed to decrease your blood sugar levels after a meal. Further, the more often hot pepper is included in your meals, the less insulin is required. Research showed that Cayenne Pepper contains heat-producing compounds that create a phenomenon known as thermogenesis, which consumes oxygen in your body and may result in weight-loss.
Cayenne is a Natural Solution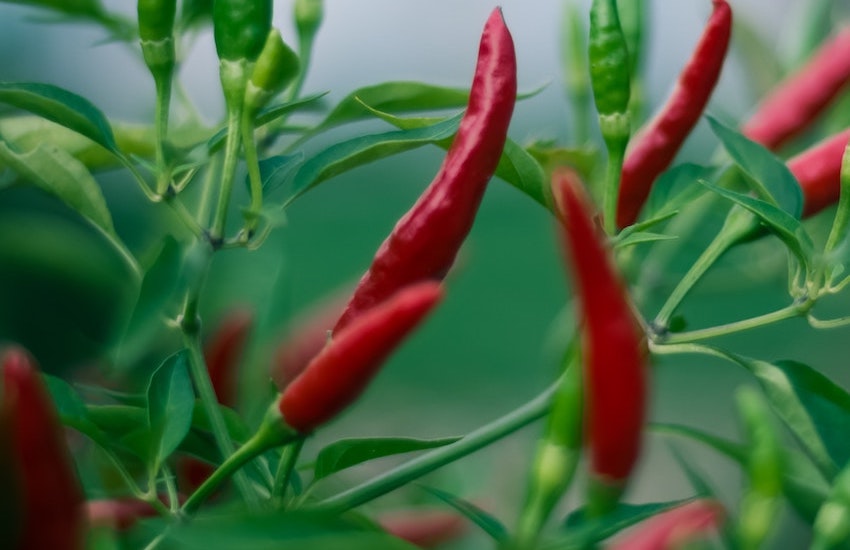 Left for Dead
Sorry for the macabre title but it is the name of a book by Dick Quinn, why am I telling you about it, well first of all at Ancient Purity we are very much aware of Synchronicity... We've known about Cayenne for so long but honestly only really as a powerful healthy spice to put on food, people we've met over the years mentioned Cayenne, then I discovered how Macerating or softening it could make it stronger. A couple of weeks before that whilst on the constant study of nutrition in food, I realised Cayenne was high in so many nutrients that it made me think, "I really should have this at Ancient Purity." I went to my mum's house the same week and she has got a new (old) book from a friend, it's called: "Left for Dead" by Dick Quinn, she is amazed by it and read to me sections of the story of Dick Quinn's recovery from the time they told him literally that he would die. This was clearly the inspiration for his book's title: "Left for Dead". But then the miracle started to happen! After having used Cayenne he started to feel better. So we sourced a Macerated Cayenne Extract Oil from France and now it's for everyone to use. If you wish to know Dick Quinn's entire amazing story, I highly recommend reading his book.
Anyway, here is a summary... After a dramatic recovery from near a fatal heart attack & failed bypass at age 42, Quinn studied the herbs that saved his life & developed his own formulas. In 1988, he began the Heart Foods Company to manufacture & sell his formulas. Sales boomed until 1991, when the FDA stepped in. In frustration he quit the health food business to write "Left for Dead" which is an exciting, funny, touching, true story. He tells how he managed to avoid a heart attack, impotence, stroke, low energy, blood pressure & cholesterol problems since 1978. He victoriously overcame all of this without surgery and the use of any drugs. Well written and witty! It will make you laugh out loud and fill your head with new ideas about your own health care. Quinn tells exactly what herbs he takes for everything from low energy to high blood pressure in a section called "Prescriptions for Myself." Charming letters from users of his formulas are actually photostated. Another great book called, "Herbs for the Heart" by Shannon Quinn gives 78 pages of surprising uses & fascinating details about Cayenne, Garlic, Hawthorn, Valerian, Ginger, Lecithin & other natural medicines. The book concludes with an illustrated 45 page section on conventional drugs & surgery by Colin Quinn.
Searching online about Dick Quinn, I soon found incredible testimonials. Check this one out! "I found a life-saving book in desperation as I was going through a heart attack last week. It is called "left for dead" by Dick Quinn. The simple herb cayenne saved my life. It stopped the heart attack and I have more energy now than I have had in a long while. How can something so simple and inexpensive be so amazing?  I took one teaspoon in a glass of water and felt better in about 15 minutes. I felt the heart attack coming back after about 4 hours. I took another teaspoon in water and drank it down and felt almost immediately better. It has been 4 days now and I'm taking 1 to 2 teaspoons a day and have no signs at all of the heart attack. I actually feel more energy than I have had in years. It really works. I'd like to tell the whole world!!" So, yes you can take just the Pepper and as you can see it could work but we are convinced Macerated Oil is even more powerful."
The Book we Highly Recommend by Dick Quinn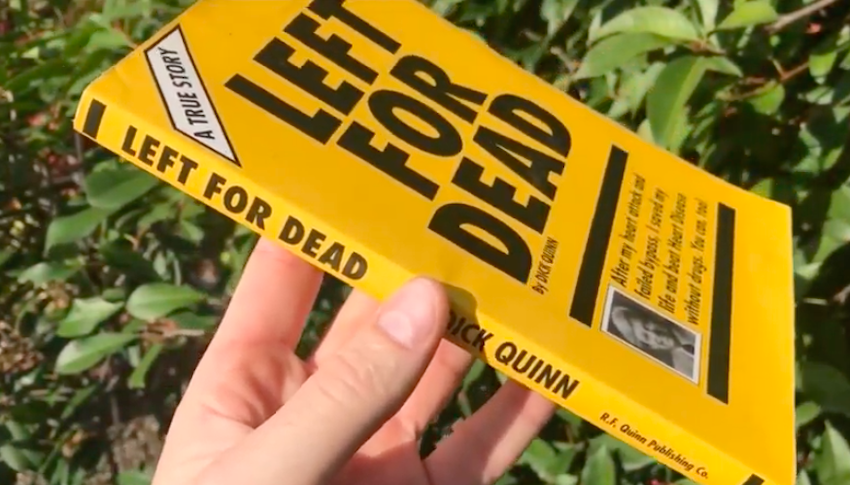 Multiple Uses
Cayenne Pepper has been used since centuries to promote hair growth. A mixture of Cayenne Pepper a nutritional carrier like the Organic Almond Oil infusing the Cayenne here is the best cost effective way to improve the glossiness and fullness of hair as well as promote hair growth. Cayenne Pepper improves peripheral (Away from your body's centre) blood circulation and nourishes the scalp. It could be used in conjunction with an Apple Cider Vinegar rinse. It has been scientifically proven to be an effective hair loss treatment that awakes blocked follicles, reduces hair loss and helps with hair regrowth. Using our MSM Organic Sulphur for the internal answer and getting enough Vitamin D would also be very effective.
Also on this site you may have noticed the Madal Bal Tree Syrup and the Lemon Juice Syrup Detox??? protocol it is part of, well the Cayenne makes up that protocol and using this Macerated Oil a enhancing choice, you can see the Tree Syrup and read about its protocol in our 'Related Products' section. Let's not leave any doubt though that as a stand-alone Oil Cayenne is powerful enough. Skin Health... Cayenne Pepper Oil is actually amazing for your skin, for both minor and major blemishes, Cayenne can improve the look and feel of your skin. Cayenne Pepper Oil actually increases blood flow to your skin, bringing with it oxygen and many essential nutrients. Below are three skin conditions that can be relieved with the help of Cayenne Pepper Oil. Cayenne pepper helps to stimulate the blood flow and opens clogged pores. You can take a couple of teaspoons of the Cayenne Oil in the morning, or you can apply to the affected area. If you only have a couple of pimples, it is best to apply it topically, but if you have serious acne then ingesting Cayenne via this deeply infused potent oil as part of a daily regimen is the best long-term solution.
Create Tonics with Cayenne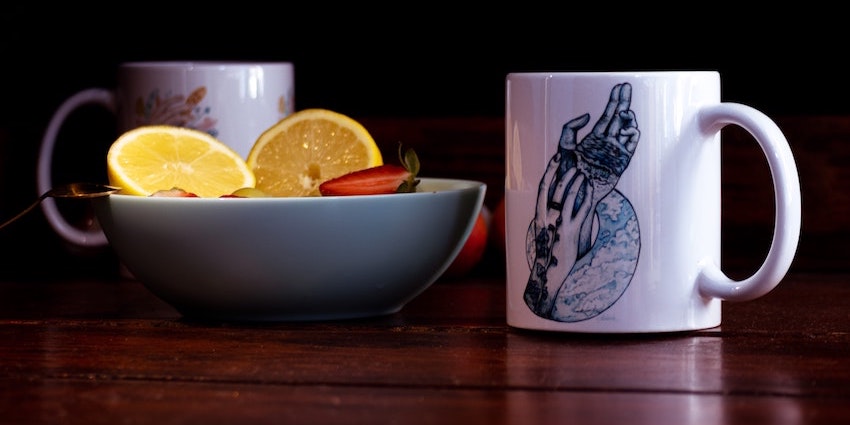 Start your Day with Cayenne Pepper
"I actually start my day with a cup of warm lemon water with Cayenne Pepper. It jump-starts your detoxifying system in your body, jump-starts your liver, helps you eliminate the food that you ate the day before, and also just gets your body in an alkaline state ready to ward off disease" – Vani Hari
Cayenne Pepper - Feel the Heat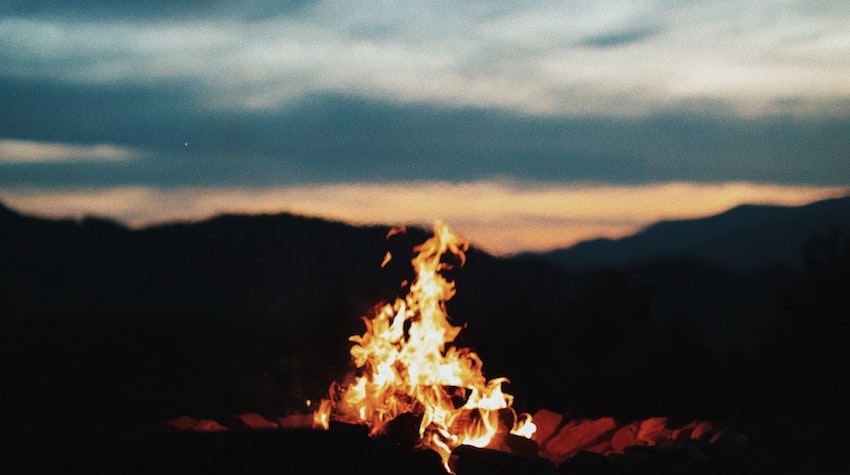 Cayenne (Macerated Oil)… Closing Thoughts
Cayenne Pepper is a type of (very hot) pepper closely related to bell peppers and jalapeños. Cayenne Pepper is about eight times hotter than chilli powder! Obtained from a sub-tropical to tropical plant native to South America, these peppers are 10 to 25 centimetres long, skinny, and bright red-coloured. They have a tapering shape, a curved tip and somewhat rippled skin. The name Cayenne comes from French Guinea's city of Cayenne, from where the pepper originates (The pepper's first documented uses). Produced from the above-mentioned peppers, Ancient Purity's Macerated Cayenne Pepper Oil has a vibrant deep red colour and a spicy fragrance. It was made in France using Cayenne Peppers grown French Guinea.  This 100% natural Cayenne Pepper Oil is mainly used for… Pain Relief, yes I wish to tell you this again. Since 12 years I suffer from degenerative disc disease and I took numerous synthetic painkillers trying to get rid of the on-going pain. I even used morphine for 6 months! 
Capsaicin is an active component in this Cayenne Pepper Oil and honestly when using this (massage) it really reduced my pain for at least 70%. You get the best result by blending Macerated Cayenne Pepper Oil with pure Clove Oil, Cinnamon Oil or Nettle Oil. Should you be struggling with similar issues, any questions! I'll happily answer them. Let us mention some health benefits that weren't mentioned yet. Metabolism Boost… Capsaicin increases the amount of heat that your body produces, boosting your metabolism and causing you to burn more calories. It's also somewhat effective in reducing hunger, causing you to eat less throughout the day. Healthy Digestion… Capsaicin in the oil stimulates the nerves in your stomach that send signals for protection against injury. The Cayenne Pepper Oil may help to increase the production of digestive fluid, send enzymes to the stomach to aid in digestion, and provide extra protection to the stomach against infections. Helps Reducing High Blood Pressure Levels… based on scientific animal research, capsaicin may help to reduce high blood pressure levels, which also reduces the risk of developing heart issues.
''What I love is Mexican hot chocolate, like a spicy hot chocolate - adding cayenne pepper to the Hershey's cocoa and making a spicy-sweet treat.'' - Kimberly Williams-Paisley
Experience the Heat and Power of Cayenne in the most Potent way - Order Today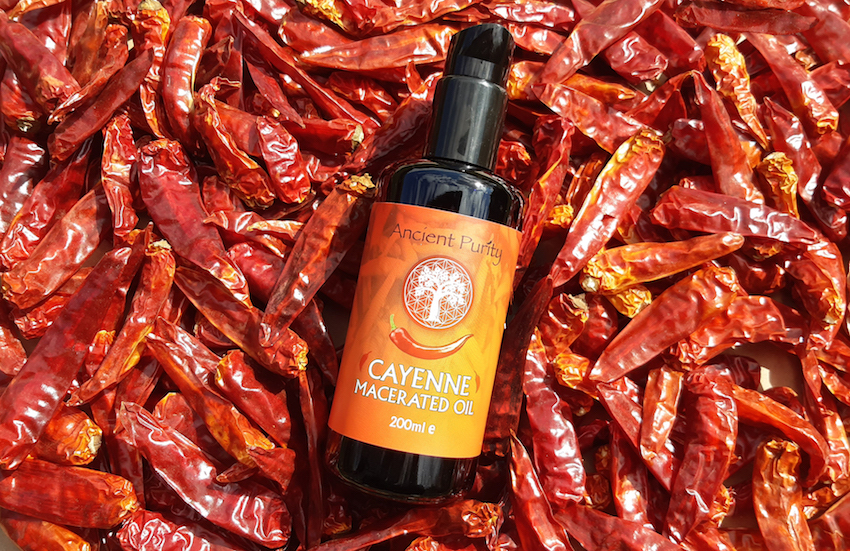 Cayenne Peppers.
Almond Oil.

Produced to ecological standards, free from agro-chemicals, non irradiated and GMO-Free.
WARNING: Contains Nuts.
Internally: Take 1 - 2 teaspoons daily. Do remember to take breaks every few weeks. You can take some of the heat away by adding a little bit of a sweetener. Mixing it into a glass of tomato juice might be a good idea as well.
Topically - The ultimate massage oil for skin. Can be combined a few drops of essential oil. Cayenne Oil is known to stimulate the blood circulation. Be careful! This oil stains. People with sensitive skins should first try a little.
Hair & Scalp - Use a few tablespoons on your scalp and massage thoroughly for a few minutes every 3 days. Or use on wash day, let it sit for 2 hours and wash out with a mild shampoo and conditioner. If your skin is sensitive, first try a little bit and see how you feel.
Culinary Tips: Add it to salads, put on vegetables, use it as dipping oil for bread or add to pasta. 
Warning: Cayenne pepper oil is safe to eat, and can be a delicious, spicy addition to many meals. Eating too many, however, can cause some unwanted side effects, such as an upset stomach or heartburn. If you're sensitive to spice, you may also feel an uncomfortable burning sensation in your mouth. Macerated Cayenne Pepper Oil may also interact with certain medications, such as: Blood thinners, Aspirin, Antacids and ACE Inhibitors.
Brand: Ancient Purity.
Origin: France.
Size: 200ml (6.76 fl. oz.).
Container: Miron Glass Bottle.
Estimated shelf life from purchase: 1-2 years.
Storage: Keep it in a closed cabinet, dry, room temperature. Close the cap, keep out of reach of children.
Disclaimer:
The products and the claims made about specific products, articles and claims made in the articles and information written on or through this site have not been evaluated by Ancient Purity, the MHRA, the FSA or the United States FDA and are not approved to diagnose, treat, cure or prevent disease. The information provided on this site is for informational purposes only and is not intended as a substitute for advice from your physician or other health care professional or any information contained on or in any product label or packaging. You should not use the information on this site for diagnosis or treatment of any health problem or for prescription of any medication or other treatment. You should consult with a healthcare professional before starting any diet, exercise or supplementation program, before taking any medication, or if you have or suspect you might have a health problem. Providing a product for sale does not imply Ancient Purity recommendation of that product, its suitability or its efficacy. Ancient Purity cannot give medical opinions. No comment or entry in this site or in any communication from Ancient Purity may be taken as such.
Prices and promotions are subject to change without notice. Customers should always carefully check all the details printed on the package before opening the product. Whilst all efforts are made to ensure accuracy of description, specifications and pricing there may be occasions where errors arise. Should such a situation occur the company cannot accept your order. In the event of a mistake you will be contacted with a full explanation and a corrected offer. The information displayed is considered as an invitation to treat not as a confirmed offer for sale. The contract is confirmed upon supply of goods, Prices and promotions are subject to change without notice.
Please read the Terms and Conditions of using this site, by using the site you are accepting the terms and conditions.
All Material on this site © 2014 Ancient Purity Ltd Registered in England & Wales 07801142 VAT Reg 168 335 488