Ceremonial Cacao (Keith's)



World's Finest 100% Pure Ceremonial Grade Cacao Keith's Cacao Paste (Solid)
454g (16 oz.) Solid Bar
The highest quality Cacao in the world, produced in Guatemala to a standard and procedure unmatched anywhere, this is the best there is. Crafted to enchant the artistic soul, Keith's Cacao Paste (Bar) is the perfect partner in the pursuit of music, art, dance, yoga, meditation, and spiritual or shamanic practice. With guidance from the Cacao Spirit, Keith's intentional search for Criollo (native) Cacao in the long-revered mountain rainforests of Guatemala's Pacific Coast ensures your Cacao Beans consistently contain the perfect energy and flavour in every batch of Ceremonial Grade Cacao. This region of Central America was revered by the ancients because it produced the finest Ceremonial Cacao. Trusted by Cacao Practitioners and ideal for the workplace. It can enhance insight, presence, and focus with a rich and real Cacao taste. 
At Ancient Purity we can't tell you how thrilled we are to have this, if you are reading this page in 10 or 100 years from this being written today (10th of May 2021) we will still be thrilled! It's Keith's Cacao! This stuff is the magic, and it's legal. I absolutely love this stuff and have been getting incredible experiences from drinking it and now we can share the love, so happy to be able to share this with you and with our friends all over the world. Keith's Cacao are providing the world with a connection to Cacao Plant Medicine and Ancient Purity are happy just to hold it and send it out, Cacao is a big passion of ours, we still provide the eco priced Cacao Powder and Beans. We will keep supplying these for more simple day to day use. This 100% pure, Ceremonial Grade Cacao is here to open your heart, focus your mind, and energise your spirit to Bring on your Magic!. It also has an ancient, authentic and luxury taste and experience. Keith's Cacao is Ancient Purity in Living Action today.
With guidance from the Cacao Spirit, Keith's intentional search for Criollo (native) Cacao in the long-revered mountain rainforests of Guatemala's Pacific Coast ensures your Cacao Beans consistently contain the perfect energy and flavour in every batch of Ceremonial Grade Cacao. This region of Central America was revered by the ancients because it produced the finest Ceremonial Cacao. It takes significant time and Keith's precise intention to find beans with both the right energy and flavour. It's worth the effort, as the product has batch-to-batch consistency others cannot match. As we said in no uncertain terms, this is the best in the world, production, standards, taste and effect.
Keith's Cacao (100% Pure Ceremonial Grade) Information & Points to Research
The Highest Quality in the World.
100% Pure, Ceremonial Grade Cacao.
Authentic Keith's Cacao Available Worldwide.
Real Cacao Plant Medicine.
Full Spectrum Ancient Cacao Benefits.
Traditional Method to Ensure Full Potency.
Follows Thousands of YTears of Shamanic Practices.
Supports Consciousness & Spirituality.
Use in Workplace Productivity.
Promote Creativity & Artistic Talent.
Happiness & Daily Well-Being.
Delicious, Luxurious & Authentic Taste.
Supports the Local Peoples & Communities.
Cacao Ceremonies are a Centuries-Old Ritual Seen as the Ultimate Heart-Opener.
Effortless Focus.
Enhances your Inspiration.
Pure, Raw Guatamalan Cacao.
The Finest Cacao in the World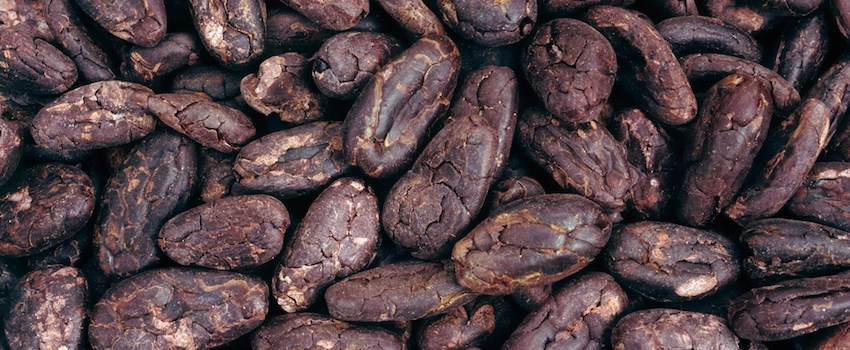 The Real Power of Cacao (Ceremonial Grade)
Consuming 100% Pure Ceremonial Grade Cacao makes every endeavour better! Whatever your excitement, Keith's Cacao will facilitate ease, enhance the experience and bring forth your personal brand of magic. Cacao is a powerful superfood that offers a boost of energy without the crash of modern stimulating beverages. Keith's Cacao cuts through the mental clutter. This premier quality cacao enhances focus and concentration while enabling you to hear your heart, making self-expression, creativity and connection easier and more enjoyable. Keith's Cacao does all of this while creating a gentle state of euphoria that makes everything seem brighter and more fun.
So explore the true origins of the world's favourite treat and rediscover the power of 100% Pure Ceremonial Grade Cacao, experience for yourself pure Cacao's remarkable mood-enhancing and heart-expanding effects, along with its creativity and performance benefits. It simply is a powerful superfood! This extraordinary plant medicine has many benefits and uses, some of these include: Consciousness & Spirituality, Workplace Productivity, Creativity and Art, Athletics and Physical Training, Healthy Living. Ceremonial Grade Cacao can provide intuition and benefit in all capacities, whether that be meditation, writing, or even a budget-planning session.
Ceremonial Cacao... An Ancient Magic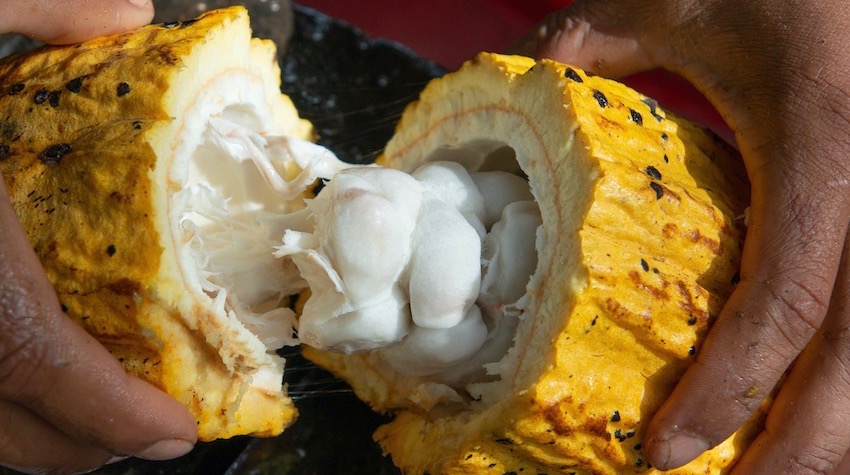 Why is Ceremonial Cacao Superior?
There are several distinct qualities that differentiate ceremonial grade Cacao from industrial chocolate and Cacao. The first is that the beans used to create ceremonial grade cacao are sourced from non-hybridised and non-plantation under-story trees in Ancient tropical rainforests, then processed in the old way by hand toasting and peeling. These beans are also referred to as 'criollo', are the original heirloom variety that has been grown and propagated for millennia in central and South America. There are several other varieties of commercially grown and hybridised Cacao called Forestero, Trinitario and Arriba Nacional which Ancient Purity doesn't recommend for ceremonial use. 
The second quality is that ceremonial grade Cacao is minimally processed to preserve the maximum amount of beneficial compounds. The toasted and peeled beans are ground and packaged without tempering (extra heating) and without adding or removing anything, which results in 100% pure Cacao. The third quality that ceremonial grade Cacao has that most other chocolate does not have is that it is selected with the intention of it being used in a ceremonial way. The intention of Keith's Cacao is to produce the world's finest quality ceremonial grade Cacao to best support personal growth, spiritual exploration, deep inspiration and connection with the Divine through your way.
Grown by the Serene Waters of Lake Atitlan (Guatemala)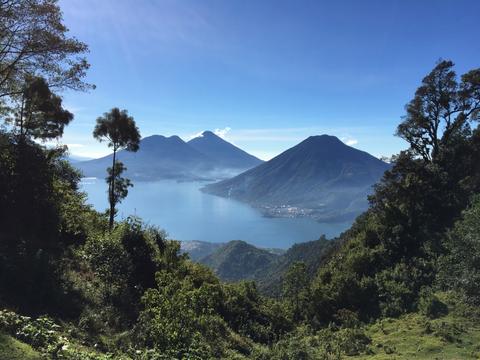 Keith's Cacao workshop is located in the Kaqchikel Mayan community of San Marcos La Laguna, Guatemala, overlooking the serene waters of Lake Atitlan. The local farmers who grow Keith's Cacao are paid fairly for their efforts in the process.
Keith's Cacao cares deeply about everyone involved in the creation of the Cacao Blocks (aka paste) and the Cacao Beans used.
Keith's Cacao have created beautiful working partnerships with many local Guatemalan/Mayan men and women who are employed to carry out a variety of tasks in the process of creating Keith's Cacao products.
Everything we see from this company is another level.They fit so well into Ancient Purity's ethos, far beyond just a good Superfood passionately made by group of people that have created something incredible and supportive to the planet and the eco system where the Cacao is created.
This stuff is the real deal in Super-Food!
Guatemala has a long Cacao tradition that is still present in Mayan communities. We are grateful to collaborate with farmers who grow and process Cacao with the intention to make traditional Cacao drinks.
Instead of focusing on increasing yield they focus on sustainable farming and supporting the Cacao trees with their natural environment.
The Locals who make it Happen (Keith's Cacao)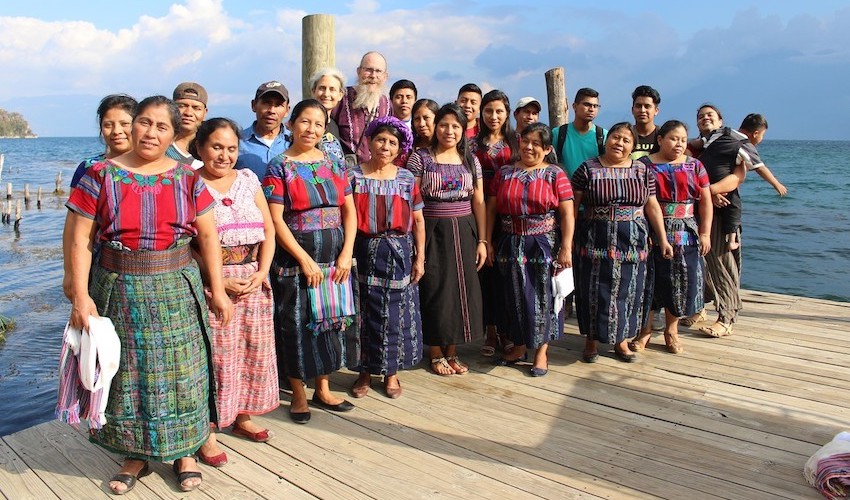 Super Natural Production - That is Keith's Cacao Process
The dedicated production team is managed by Keith himself and an amazing crew of local workers. Keith makes sure the Cacao is prepared in the traditional way, to assure full potency, clean product, and the best flavour. Kaqchikel Mayan women from more than 20 local families earn an independent income, while working at home, at their own pace, preparing the Cacao beans. There are few employment opportunities for women in the community. As Keith's company has grown, they have and will continue to create jobs for many more local, indigenous women, providing them with good pay and flexible hours. We at Ancient Purity are proud to work with a company that helps their community grow in this way.
The Cacao is prepared following the local experience of getting the "perfect toast" over wood-fired stoves goes back many generations, ensuring expert-level techniques that bring out the complex Cacao flavours without burnt taste. Hand peeled and examined twice by the at-home female entrepreneurs and local workshop team, each bean goes through a rigorous inspection in order to remove any low-quality beans or other contaminants. This meticulous process ensures that only the best of the best end up in our "Hand Peeled Cacao Beans" and in the milling process that creates the Cacao paste we use in our ceremonies and daily drinks. Keith's Cacao are proud to follow in the footsteps of thousands of years of shamans by using their traditional approach, and delight in the ability to provide financial stability and a spiritual outlet for many members of the community.
Add the Blend with all the Ingredients for the Perfect Cacao Drink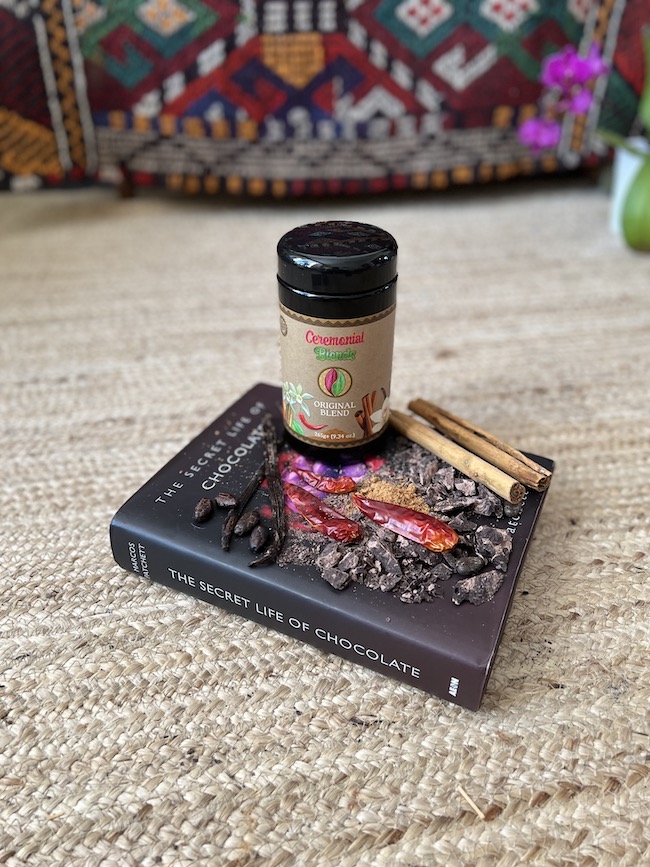 Why Add the Blend
The Ceremonial Blend was created to help you craft the perfect cup of Cacao with minimal effort. People often ask in Ceremony for a recipe, or how to get the ratios of the ingredients just right to avoid over-sweetening or too much bitterness. Here is the solution from Ceremonial Blends. This original blend was design for use with Keith's Ceremonial Cacao. It has all the correct ingredients you need, Vanilla, Cayenne, Panela and True Ceylon Cinnamon.
It creates ease in crafting Cacao for larger numbers with just the right ratios of sweet and spice and resulting in a delicious cup of Sacred Chocolate. Ceremonial Cacao can be drunk just as it is, chopped and weighed and stirred or blended into hot water. But making your Ceremonial Cacao as a luxurious long drink with a creamy plant milk (rather than just water) means the effects of the medicine are gentler, slower and assimilation is spread out throughout the day, which not only makes it super nourishing, sumptuous and comforting but is also great for sitting at your desk and working on your creative projects for several hours.
Real, Super Natural, Magic Chocolate - Ceremonial Style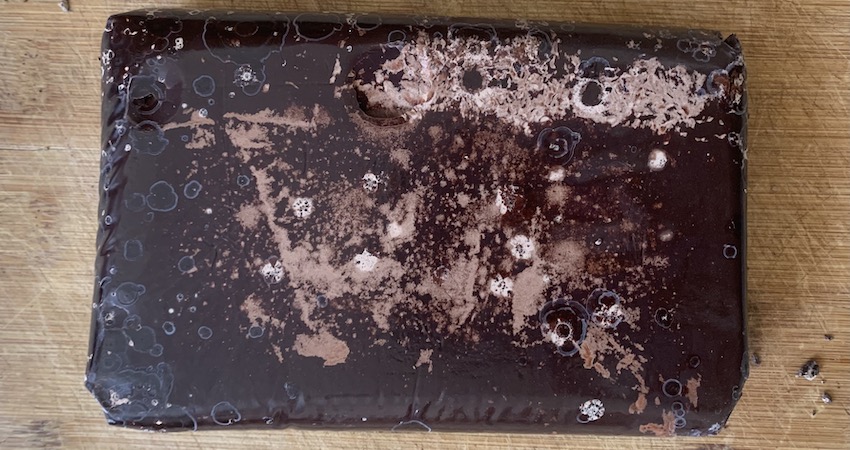 Keith's Ceremonial Cacao… Closing Thoughts
In its prest form, Cacao is found as bean-like seeds within the yellow or rip orange or fruit pods of the Theobroma Cacao tree, native to Central and South America. The three main varieties of cocoa plant are Forastero, Trinitario and Criollo. Keith's Cacao is the Criolla variety, which is of the highest quality. The first is the most widely used, producing a common and hardy bean that makes up 80–90% of cocoa's world production - or what we know as conventional chocolate and even store-bought Cacao powders. The Criollo plant's Cacao beans are much rarer and considered a delicacy, and ceremonial cacao comes from this variety. However, for this rare Cacao bean to be considered 'ceremonial grade', it must also be cultivated, dried, fermented and prepared in a way that preserves its biochemical and energetic qualities. This means it should be fair-trade, sustainably sourced and lovingly produced by the local community, who treat both the plant and the land from which it grows with the utmost respect and reverence. Ceremonial grade cacao is minimally processed and undiluted with fats or sugars; it is how nature and Keith intended it to be.
Keith's ceremonial grade cacao has the richest antioxidants concentration present in any food source on our planet, approximately 40 times that of Blueberries. These small Criollo beans are jam-packed with magnesium, copper, calcium, chromium, manganese, zinc, iron, potassium, as well as vitamins C, E, B1, B2, B3, B5 and B9, Omega-6 Fatty Acids and honestly, there's even more on the list. They also potentiate the effects of other super foods you might have added to your diet, like spirulina or fungi. Cacao has heart health benefits due to the high concentration of flavonoids and the ability to significantly enhance blood flow to the brain and heart, which leads to heightened mental agility, focus, alertness and awareness. Cacao is helpful for lowering high blood pressure levels and has been used helping to treat high cholesterol levels, heart conditions, chronic fatigue syndrome and numerous other health issues. It stimulates our livers, and it might detoxify our physical (and emotional) bodies. Keith's Ceremonial Cacao, an all-round super food!
"Cacao opens the door. It's up to you to walk through it." "Ceremonial cacao expands your ability to connect with whatever you want to connect with." - Keith Wilson - The Chocolate Shaman
Experience The Worlds Finest Ceremonial Cacao - Order Today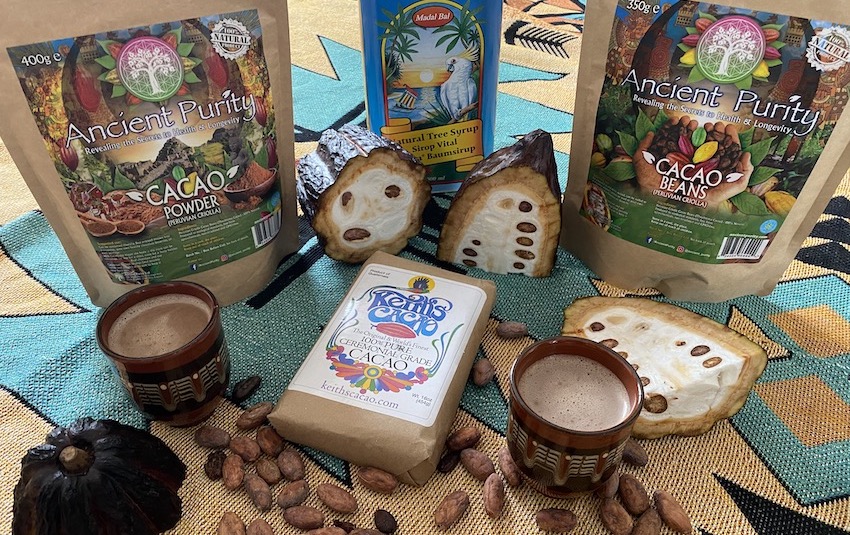 100% Pure Ceremonial Grade Cacao. 
No additions, No chemicals.
To make a delicious mug of Cacao (drinking chocolate)
You can add the Cacao to a broad range of drinks, smoothies, confections and entrees...
Use a sharp knife, potato peeler, or chocolate peeler to take some small shaving from your Cacao block.
If a food scale is unavailable, measure 1 heaping tablespoons of well ground Cacao for each .5 oz. serving
Boiling water is not necessary or recommended, try water just warm enough to barely keep a finger in it.
For a smoother concoction, mix in a blender.
Adding a sweetener of your choice will not affect the energies of the Cacao. Many experienced Cacao drinkers use no sweetener at all. Both choices are completely fine!
NOTE: Ancient Purity recommends buying the Ceremonial Blend - Original with this. It makes it easy to add the powerful ingredients in 2 teaspoons that enhance the Ceremonial Cacao Experience. It was created by the UK's top Cacao Practioner and Practitioner Trainer and Representative of Keith's Cacao.
Brand: Keith's Cacao.
Size:
 454g (16 oz.).
Container: Kraft Paper.
Estimated shelf life from purchase: We have enjoyed cacao that is many years old, however, the packages of Cacao have an expiration date of 2 years from the date of packaging.
Storage: Keep in a cool dry place, keep out of reach of children.
Scientific Articles
Life Style - The physical and spiritual benefits of cacao
The West Australian - Ceremonial cacao is the new 'it' drink in the health world - with many swapping coffee for the chocolaty brew
US National Library of Medicine - Chocolate, "Food of the Gods": History, Science, and Human Health
Supporting Scientific Research
Pereira T., Bergqvist J., Vieira C., Gruner Svealv B., Castanheira J., Conde J. Randomized study of the effects of cocoa-rich chocolate on the ventricle-arterial coupling and vascular function of young, healthy adults. Nutrition. 2019;63–64:175–183. doi: 10.1016/j.nut.2019.02.017.
Grassi D., Lippi C., Necozione S., Desideri G., Ferri C. Short-term administration of dark chocolate is followed by a significant increase in insulin sensitivity and a decrease in blood pressure in healthy persons. Am. J. Clin. Nutr. 2005;81:611–614. doi: 10.1093/ajcn/81.3.611.
Desch S., Schmidt J., Kobler D., Sonnabend M., Eitel I., Sareban M., Rahimi K., Schuler G., Thiele H. Effect of cocoa products on blood pressure: Systematic review and meta-analysis. Am. J. Hypertens. 2010;23:97–103. doi: 10.1038/ajh.2009.213.
Vecchie A., Dallegri F., Carbone F., Bonaventura A., Liberale L., Portincasa P., Fruhbeck G., Montecucco F. Obesity phenotypes and their paradoxical association with cardiovascular diseases. Eur. J. Intern. Med. 2018;48:6–17. doi: 10.1016/j.ejim.2017.10.020.
Taparia S., Khanna A. Effect of procyanidin-rich extract from natural cocoa powder on cellular viability, cell cycle progression, and chemoresistance in human epithelial ovarian carcinoma cell lines. Pharmacogn. Mag. 2016;12(Suppl. 2):S109–S115.
Clarke S.F., Murphy E.F., Nilaweera K., Ross P.R., Shanahan F., O'Toole P.W., Cotter P.D. The gut microbiota and its relationship to diet and obesity: New insights. Gut Microbes. 2012;3:186–202. doi: 10.4161/gmic.20168.
Salonia A., Fabbri F., Zanni G., Scavini M., Fantini G.V., Briganti A., Naspro R., Parazzini F., Gori E., Rigatti P., et al. Chocolate and women's sexual health: An intriguing correlation. J. Sex Med. 2006;3:476–482. doi: 10.1111/j.1743-6109.2006.00236.x.
Crichton G.E., Elias M.F., Alkerwi A. Chocolate intake is associated with better Crichton G.E., Elias M.F., Alkerwi A. Chocolate intake is associated with better cognitive function: The Maine-Syracuse Longitudinal Study. Appetite. 2016;100:126–132. doi: 10.1016/j.appet.2016.02.010.: The Maine-Syracuse Longitudinal Study. Appetite. 2016;100:126–132. doi: 10.1016/j.appet.2016.02.010.
Disclaimer:
The products and the claims made about specific products, articles and claims made in the articles and information written on or through this site have not been evaluated by Ancient Purity, the MHRA, the FSA or the United States FDA and are not approved to diagnose, treat, cure or prevent disease. The information provided on this site is for informational purposes only and is not intended as a substitute for advice from your physician or other health care professional or any information contained on or in any product label or packaging. You should not use the information on this site for diagnosis or treatment of any health problem or for prescription of any medication or other treatment. You should consult with a healthcare professional before starting any diet, exercise or supplementation program, before taking any medication, or if you have or suspect you might have a health problem. Providing a product for sale does not imply Ancient Purity recommendation of that product, its suitability or its efficacy. Ancient Purity cannot give medical opinions. No comment or entry in this site or in any communication from Ancient Purity may be taken as such.
Prices and promotions are subject to change without notice. Customers should always carefully check all the details printed on the package before opening the product. Whilst all efforts are made to ensure accuracy of description, specifications and pricing there may be occasions where errors arise. Should such a situation occur the company cannot accept your order. In the event of a mistake you will be contacted with a full explanation and a corrected offer. The information displayed is considered as an invitation to treat not as a confirmed offer for sale. The contract is confirmed upon supply of goods, Prices and promotions are subject to change without notice.
Please read the Terms and Conditions of using this site, by using the site you are accepting the terms and conditions.
All Material on this site © 2014 Ancient Purity Ltd Registered in England & Wales 07801142 VAT Reg 168 335 488