Red (Panax) & Siberian Ginseng / Kelp Suma Root / Liquorice Ext / Tienchi Root
60 (Vegan Capsules)
Our Adrenal Complex is a combination of Herbs, Vitamins, Plant Extracts and Minerals that might aid healthy adrenal function. This mixture may be effective during times of stress and constant tiredness recovery. If you lack energy, wake up tired... you could really benefit from putting your attention to adrenal health. Adrenal Complex supports a stable level of the stress hormones to promote a balanced stress response, energetic feelings, and healthy adrenal function.
Ancient Purity's Adrenal Complex has been carefully created with the goal in mind to re-balance energy and your adrenal system naturally. This Adrenal Complex in vegan capsules contains the herbs, Liquorice Extract, Ginseng (Siberian and Chinese) and Suma/Pfaffia. The adrenal glands are small glands located on top of each kidney. They produce hormones that you can't live without, including sex hormones and cortisol. Cortisol helps you respond to stress and has many other important functions. With adrenal gland disorders, your glands make too much or not enough hormones. 
The Adrenal Complex is designed for people having a feeling of constant tiredness and weakness or those wishing to help keep their adrenals in good health. This complex also comes with additional nutrients such as iodine in the form of Kelp and optimum levels of beneficial Food Based pantothenic acid (vitamin B5). Pantothenic Acid can improve the body's ability to withstand stressful conditions and stimulates the adrenal glands and increases production of cortisone and other adrenal hormones important for healthy skin and nerves. Minerals Selenium and Chromium are also included, so this supplement really does have you covered, try and see if this could be the solution for you.
Adrenal Complex
Effective Adrenal Support.
Chinese & Siberian Ginsengs.
Highly Effective and safe combination with Clean, Vegan Ingredients.
The Wake Up your Body Needs.
Contains Liquorice (Extract 4:1) Glycyrrhiza glabra.
Energy, Lifeforce, Function.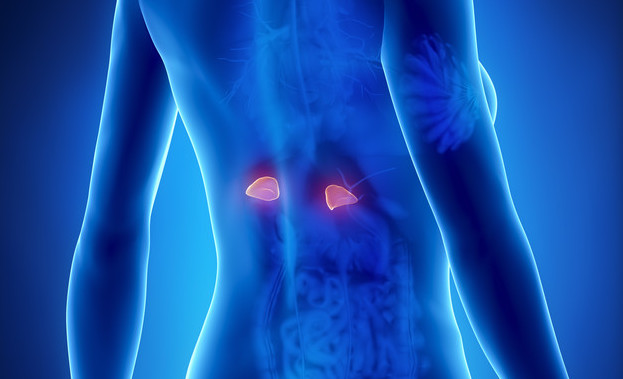 Adrenal Fatigue
Adrenal Fatigue is best classified as signs and symptoms / a syndrome that results when the adrenal glands do not function at the necessary level. Commonly associated with serious and prolonged bouts of stress, it can also arise during or after acute or chronic infections, especially respiratory infections such as a viral infection of the respiratory passages, inflammation of the mucous membrane in the bronchial tube or an infection that inflames the air sacs in one or both lungs. Its paramount symptom is weakness and a feeling of being tired all the time that is not alleviated by restful sleep, it is not noticeable visibly with signs of physical discomfort, yet you have a general feeling of tiredness or "grey" feelings. Many people that are unknowingly suffering with adrenal fatigue use coffee, fizzy sugar drinks, and other stimulants to wake themselves and to keep going through their day. 
Over the years many other names have been used for Adrenal Fatigue but let's describe it as depletion of the adrenal glands. Although it affects millions of people around the world, most doctors do not recognise it as a distinct syndrome. With each increment of reduction in adrenal function, every organ and system in your body is more profoundly affected. Changes occur in your carbohydrate, protein and fat metabolism, fluid and electrolyte balance, heart and cardiovascular system, and even sex drive. Many other alterations take place at the biochemical and cellular levels in response to and to compensate for the decrease in adrenal hormones that occurs with adrenal fatigue. Your body does its best to make up for under-functioning adrenal glands, but it does so at a price, so living a lifestyle and eating right for you is the best option and this supplement offers support to that healthy diet and active lifestyle.
It's Time to Change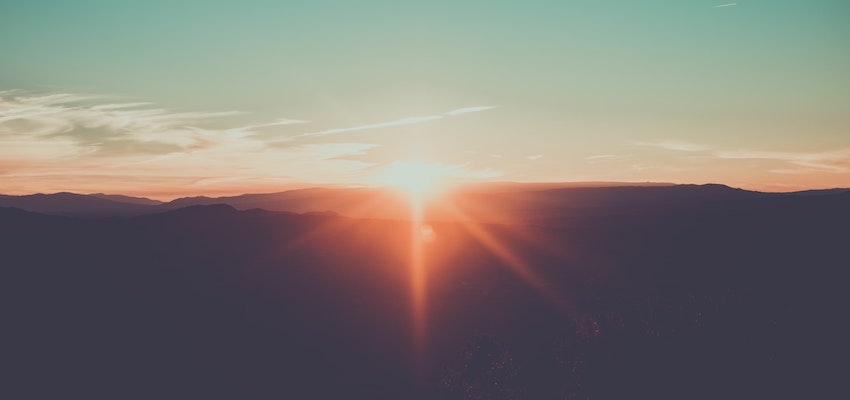 Possible causes
Depletion of the adrenal glands happens when they cannot adequately meet the demands of stress. The adrenal glands mobilise your body's responses to every kind of stress (whether it's physical, emotional, or psychological) through hormones that regulate energy production and storage, immune function, heart rate, muscle tone, and other processes that enable you to cope with the stress. Whether you have an emotional crisis such as the death of a loved one, a physical crisis such as major surgery, or any type of severe repeated or constant stress in your life, your adrenals have to respond to the stress and maintain homeostasis. If their response is inadequate, you are likely to experience some degree of weakness. During these periods of weakness and constant tiredness your adrenal glands function, but not well enough to maintain optimal homeostasis because their output of regulatory hormones has been diminished - usually by over-stimulation. Over-stimulation can be caused either by a very intense single stress, or by chronic or repeated stresses that have a cumulative effect.
Anyone can experience adrenal tiredness at some time in his or her life. An illness, a life crisis, or a continuing difficult situation can drain the adrenal resources of even the healthiest person. However, there are factors that can make you more susceptible to this health issue. These include certain lifestyles (poor diet, substance abuse, too little sleep and rest, or too many pressures), chronic health issues or repeated infections such as inflammation of the lining of your bronchial tubes or an infection in one or both lungs, prolonged situations that you feel trapped or helpless in (bad relationships, stressful jobs, poverty, imprisonment), or maternal adrenal fatigue during gestation.
Superior Ingredients in our Adrenal Complex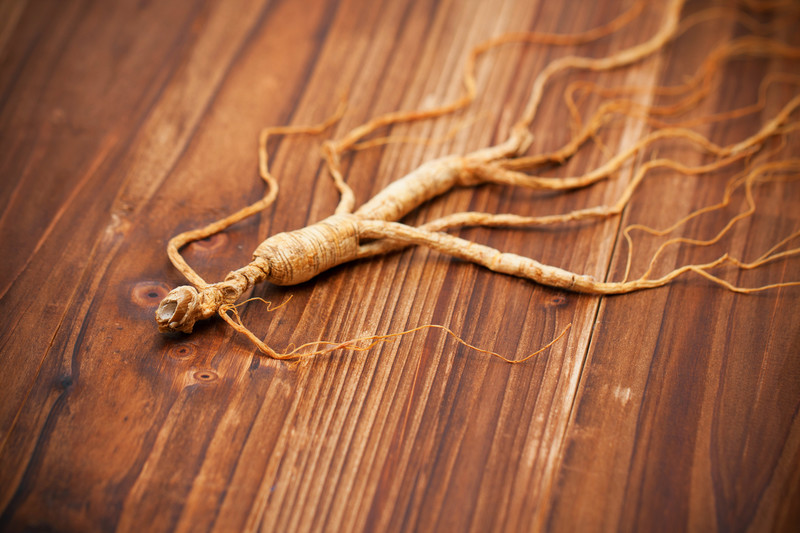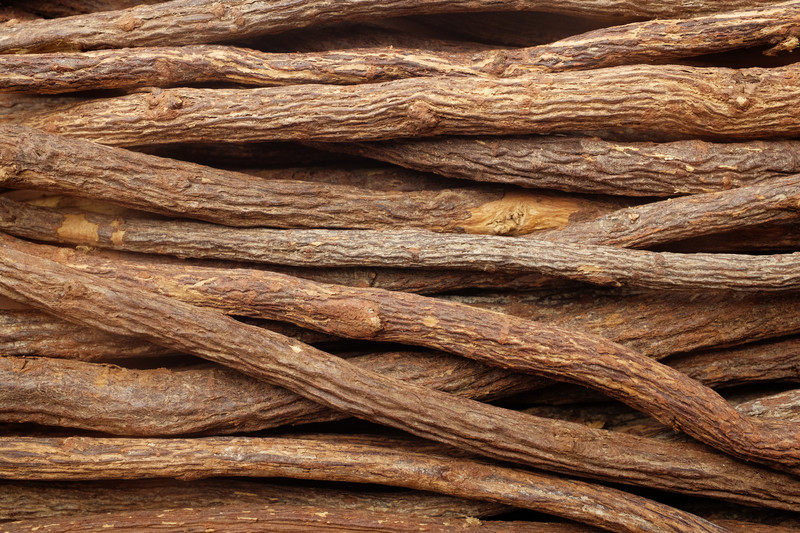 Recognising Adrenal Fatigue and associated health conditions.
Although there are no recent statistics available, Dr. John Tinterra, a medical doctor who is specialised in low adrenal function, said in 1969 that he estimated that approximately 16% of the public could be classified as severe, but that if all indications of low cortisol were included, the percentage would be more like 66%. This was before the extreme stress of 21st century living, 9/11, and the severe economic recession many experienced.
You may be experiencing adrenal fatigue if you regularly notice one or more of the following:
Difficulty getting out of bed, even after 8hrs sleep.
Being tired for no reason.
Feeling rundown or overwhelmed.
Trouble recovering from stress or illness.
Cravings for sweet and/or salty foods.
More energy and awakeness in the evening and night.
What health conditions are related to adrenal fatigue?
The processes that take place in any chronic health issue place demands on your adrenal glands. Therefore, it is likely that if you are suffering from a chronic condition and morning fatigue is one of the symptoms then your adrenals may be fatigued to some degree. Also, any time a medical treatment includes the use of drugs that closely resemble cortisol a diminished adrenal function is probably present. Many medicines are designed to imitate the actions of the adrenal hormone, cortisol, and so the need for them arises primarily when the adrenals are not providing the required amounts of cortisol.
Restore Your Energy and Wake Up Ready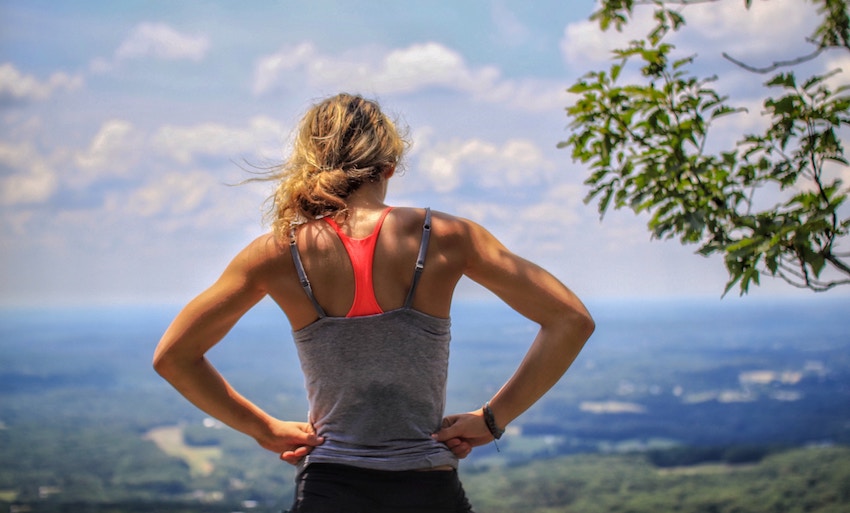 Ancient Purity - Clean, Trusted, Food Based.
As with all products Ancient Purity offers, our Adrenal Complex is super clean. We chose this name for a reason as every little detail is about being natural, clean and effective. Minimising any harm to the planet. The Kelp contained in this Adrenal Complex is hydroponically grown avoiding any sea pollution, as tragic as that is to say, that it's perhaps healthier to avoid certain sea plants because of what has come into it. The other ingredients are all food based, meaning that in most cases they provide full absorption and full effect.
We can reduce the impact on the oceans by growing more things hydroponically and with intelligent use of space create an abundance of food to feed everyone. But first off we all need energy for ourselves and if you have been lacking then the Adrenal Complex could be a great help for you. It is economically priced and very effective so why not see if this could be a simple, natural solution for you.
Natural Support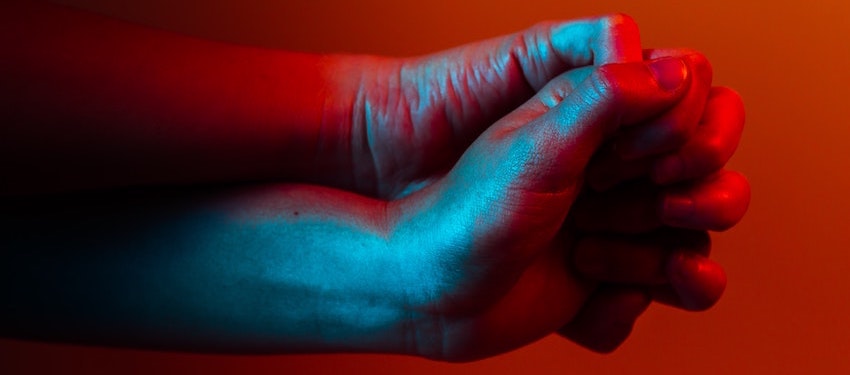 Adrenal Complex... Closing Thoughts
Adrenal fatigue is an increasingly common yet sometimes controversial diagnosis used to indicate depletion of the adrenal glands. Cortisol is a hormone released by the adrenals for use in the regulation of blood pressure. In response to stress, the adrenals release greater amounts of cortisol. Adrenal fatigue is thought to occur when the adrenals have become overtaxed by excess cortisol release and can no longer produce levels of cortisol necessary for optimal body function.
If you feel overstressed, weak and tired all the time, your adrenal glands may need support. Adrenal Complex by Ancient Purity is designed to help you. Our Adrenal Complex contains nutrients that support restoring adrenal function and help reducing the effects stress has on the human body. Some of the main active ingredients include: Chinese Red Ginseng, Liquorice Extract, Glycyrrhiza glabra, Siberian Ginseng (Eleutherococcus Senticosus) and Vitamin B5. 
Experience Adrenal Support - Order Today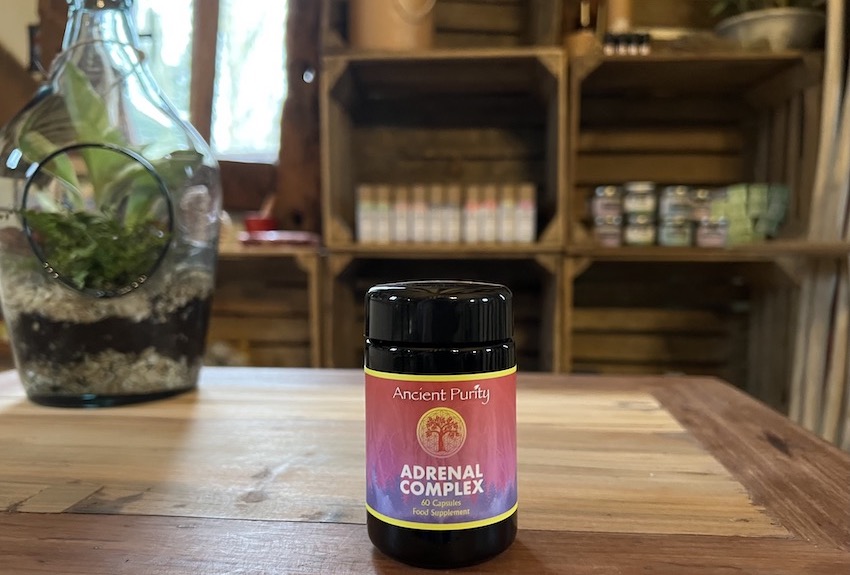 Chinese Red (Panax) Ginseng.
Liquorice (Extract 4:1) Glycyrrhiza glabra
Kelp (providing Iodine). *

Panax Notoginseng (Tienchi Root),

Pfaffia peniculata (Suma Root).
Siberian Ginseng (Eleutherococcus Senticosus)
Suma Root.
Tienchi Root.
Vitamin B5 (Calcium D Pantothenate)
* Kelp (Ascophyllum Nodosum) The Kelp is hydroponically grown Brassica Juncea providing: Phosphorus, Iron, Zinc, Copper, Manganese, Selenium, Chromium, Potassium, Calcium and Magnesium.
Other Ingredients: Capsule - Vegetable Cellulose.
Take 1 - 2 capsules daily as a food supplement or as directed by your healthcare practitioner.
Note: If you are pregnant or breast-feeding please consult your healthcare practitoner before taking the Adrenal Complex.
Brand: Ancient Purity.
Size: 60 capsules.

Container:

Miron Glass Bottle.

Estimated shelf life from purchase:

1 - 2 years.
Storage: Keep in a cool dry place, keep out of reach of children.
Corticosteroid-Binding Globulin is expressed in the adrenal gland and its absence impairs corticosterone synthesis and secretion in a sex-dependent manner.
Adrenal Gland: Structure, Function, and Mechanisms of Toxicity.
Supporting Scientific Research
1. Tintera JW. Hypoadrenocorticism. Adrenal Metabolic Research Society of the Hypoglycemic Foundation Inc., Troy New York, 9th printing, Nov. 1980.
2. Ponk D, Kirlew M. Top 10 differential diagnosis in family medicine. Fatigue. Can Fam Practice. 2007 May; 53(5); 892.
3. Rosenthal T, et al. Fatigue: An Overview. Am Fam Physician. 2008 No. 15;78(10): 1173-1179.
4. Cardegiani FA, Kater CE. Adrenal Fatigue does not exist: a systematic review. BMC Endocrin Disorder. 2016 Aug 24:16(1):48.
5. Ross IL, et al. We are tired of "adrenal fatigue." SAMJ. 2018;108 (9).
6. Mullur RS. Making a Difference in Adrenal Fatigue. Endocr Pract. 2018 Oct 5. doi: 10.4158/EP-2018-0373.
7. Blair J, et al. Salivary cortisol and cortisone. Curr Opin Endocrinol Diabetes Obese. 2017 Jun; 24(3): 161-168.
8. Bozovic E, et al. Salivary cortisol levels as a biological marker of stress reaction. Med Arch. 2013; 67(5)374-7.
9. Dike D. Physician Burnout: Its Origin, Symptoms, and Five Main Causes. Family Pract Manag. 2015 Sep-Oct; 22(5): 42-47.
10. De Vente W, et al. Burnout is Associated with Reduced Parasympathetic Activity and Reduced HPA Axis Responsiveness, Predominantly in Males. Biomed Res Int. 2015; 431725.
11. Oosterholt BG, et al. Burnout and Cortisol: evidence for a lower cortisol awakening response in both clinical and non-clinical burnout. J Psychosom Res. 2015 May; 78(5):455-51.
12. White, P. C. & Speiser, P. W. Congenital adrenal hyperplasia due to 21-hydroxylase deficiency. Endocr. Rev. 21, 245–291 (2000).
13. Woodman DD (1997). The adrenal glands. In: Laboratory Animal Endocrinology, Woodman DD (ed). John Wiley & Sons, New York, pp 253—286.
Disclaimer:
The products and the claims made about specific products, articles and claims made in the articles and information written on or through this site have not been evaluated by Ancient Purity, the MHRA, the FSA or the United States FDA and are not approved to diagnose, treat, cure or prevent disease. The information provided on this site is for informational purposes only and is not intended as a substitute for advice from your physician or other health care professional or any information contained on or in any product label or packaging. You should not use the information on this site for diagnosis or treatment of any health problem or for prescription of any medication or other treatment. You should consult with a healthcare professional before starting any diet, exercise or supplementation program, before taking any medication, or if you have or suspect you might have a health problem. Providing a product for sale does not imply Ancient Purity recommendation of that product, its suitability or its efficacy. Ancient Purity cannot give medical opinions. No comment or entry in this site or in any communication from Ancient Purity may be taken as such.
Prices and promotions are subject to change without notice. Customers should always carefully check all the details printed on the package before opening the product. Whilst all efforts are made to ensure accuracy of description, specifications and pricing there may be occasions where errors arise. Should such a situation occur the company cannot accept your order. In the event of a mistake you will be contacted with a full explanation and a corrected offer. The information displayed is considered as an invitation to treat not as a confirmed offer for sale. The contract is confirmed upon supply of goods, Prices and promotions are subject to change without notice.
Please read the Terms and Conditions of using this site, by using the site you are accepting the terms and conditions.
All Material on this site © 2014 Ancient Purity Ltd Registered in England & Wales 07801142 VAT Reg 168 335 488