Anti-Ageing Complete Formula NAC (Reduce Cell Oxidation) NDGA
30 Capsules
Created by the world-famous Free Radicals Expert, Dr Richard Lippman, ACF228™ is a revolutionary comprehensive multi-ingredient Longevity supplement. Clinically tested and approved by the medicine licensing authorities in Sweden and Italy, ACF228™ is a mixture of 'scavengers', that work together to promote your body's natural defences. By taking 1 capsule daily you can feel happier and healthier while your real age will start to diverge from your biological age. Since 1979, Dr Lippman has been taking ACF228™ and as a result he's biologically at least 15 to 20 years younger than his actual age! ACF228 also houses the longevity-booster known as Resveratrol which is part of a group of compounds called polyphenols, believed to act like antioxidants. Provides 100mg of NAC (N-acetyl cysteine)per capsule. Contains (NDGA) Nordihydroguaiaretic Acid. Dimercaptosuccinic acid (DMSA), a premium HM extractor, L-Carnosine - Premier antiglycator. The amino acid  L-methionine which produces a number of significant molecules in your body and more. Dr Lippman was nominated for the Nobel Prize in Medicine. He has authored more than 50 scientific anti-ageing articles. He played a pivitol role in inventing the nicotine patch in 1984.
Ancient Purity presents our favourite Longevity 1 Capsule Daily Supplement. ACF228™ is a powerful formula containing various ingredients that on many levels combat the irreversible deterioration process involved in ageing. In addition to 4 free-radical scavengers (Substances that helps protect cells from the damage caused by free radicals), this supplement contains an anti-cross-linker (Fights against chemical changes in your body that can lead to ageing), a longevity booster, a phytonutrient, a heavy metal chelator, and a mitochondrial enhancer.Mitochondria are membrane-bound cell organelles that generate most of the chemical energy needed to power the cell's biochemical reactions).
ACF228 also houses the longevity-booster known as Resveratrol which is part of a group of compounds called polyphenols. They are believed to act like antioxidants, helping to protect your body against harmful conditions that can put you at higher risk for health issues like malicious cells and heart problems. It has been revealed that Resveratrol enhances mitochondria and increases the life span in various species. It can be found in the skin of red grapes, red wine, peanuts and berries. This potent and powerful antioxidant that boosts mitochondrial energy production as well as positively influencing gene expression similarly to calorie restriction, is well-studied for its life extending properties. Plenty of research indicates that resveratrol might provide therapeutic value in treating a wide range of health issues such as cardiovascular ailments, conditions where cells in a specific part of the body grow and reproduce uncontrollably, swelling and tenderness of one or more joints, and memory loss. ACF228™ fights the ageing process on numerous levels, let's try to summarise Dr Richard Lippman's incredible Anti-Ageing Complete Formula.
ACF228™ - Information & Points to Research
Created by Dr Richard Lippman.
Ultimate Anti-Ageing Formula.
Provides 100mg of NAC (N-acetyl cysteine) per capsule.
Blend of Effective Free Radical Scavengers.
Contains Dimercaptosuccinic acid (DMSA), a premium extractor of heavy metals.
L-Carnosine - Premier antiglycator (Countering hardening of the eye lens and loss of skin & artery elasticity).
Nordihydroguaiaretic Acid (NDGA) Stops Fatty Acids (essential building blocks of all cells) from Becoming Radicalised.
Unique & Patented Formula
Approved by the Drug Licensing Authorities of Italy & Sweden.
Contains Vitamin B6, B12 & Folic Acid.
Helps to Improve the Immune System. 
Might Lower the Risk of Certain Severe Sickness.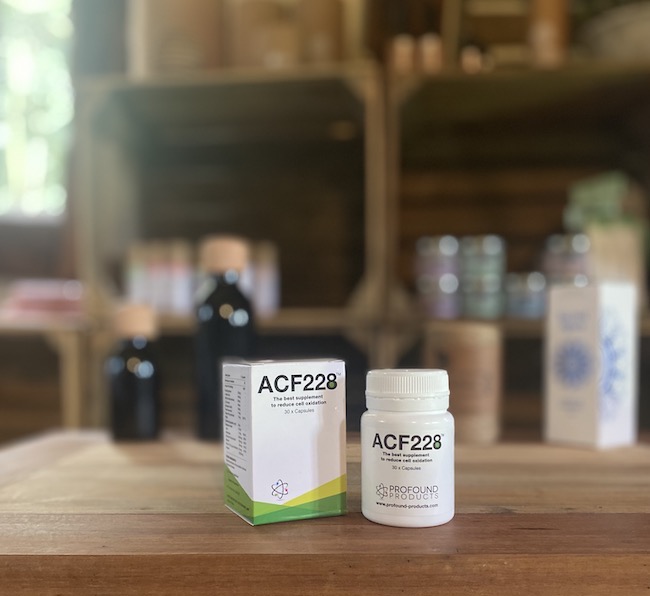 NAC & The Elements of ACF228™
N-acetylcysteine (NAC) is an amino acid containing sulphur. It facilitates the creation of glutathione which is one of our body's most significant antioxidants helping to neutralise free radicals that can damage your body's tissues and cells. NAC's ability to boost your glutathione levels might enhance immune function in a range of health issues. NAC also plays a pivotal part in your body's detoxification process. It can aid preventing side effects of environmental toxins and medicines. Actually, doctors frequently give an intravenous dose of NAC to persons with an overdose of acetaminophen to reduce or prevent liver and/or kidney damage. It can also be used fighting other liver issues because of its anti-inflammatory and antioxidant properties. By regulating your brain's glutamate levels, NAC may reduce symptoms of various psychiatric issues and lower addictive behaviour. NAC's expectorant and antioxidant capacity can enhance lung function by reducing inflammation as well as expel mucus. N-acetylcysteine can decrease oxidative harm to your heart that can, in turn, reduce your risk of heart conditions. Because NAC assists regulate levels of glutamate (A brain neurotransmitter involved in a broad range of learning, behaviour and memory actions) and replenish glutathione, it might benefit those people with memory and brain ailments. NAC also may aid improve fertility in males by lowering oxidative stress that eliminates or damages reproductive cells. It might also help fertility in females with PCOS. 
L-methionine The amino acid known as l-methionine produces a number of significant molecules in your body which are essential for the decent functioning of your cells. This unique amino acid contains sulphur and can create other sulphur-containing molecules in your body. It also plays a role in beginning protein production in your cells. 
Nordihydroguaiaretic Acid (NDGA) is a plant lignan derived from the twigs and leaves of a shrub known as creosote bush. It is also known as greasewood and chaparral in the United States and in Mexico as gobernadora and hediondilla. Throughout history this shrub was used as a traditional medicine for various health issues by the Mexicans and Native Americans. NDGA is a recognised inhibitor of lipoxygenase (LOX) and has antioxidant and free radical scavenging properties. Protective effect of NDGA has been observed against hepatic and renal toxicities induced by ferric-nitrilotriacetate (Fe-NTA). It also showed protective effect against ozone-induced tyrosine nitration in lungs, potassium dichromate-induced oxidative stress and nephrotoxicity and streptozotocin-induced diabetic nephropathy. Besides its antioxidant activity, NDGA has several other properties, which are of potential use for humans such as it acts as an enzyme inhibitor, antimicrobial agent, potential vaso- and brancho-dilating agent and anti-mutagenic agent. A study featuring a double-blind human experiment where NDGA was found to decrease levels of capillary lipid peroxides; in vitro studies, where it was revealed that NDGA increased human brain cells' ATP production as well as mitochondrial efficiency in human liver cells; and animal research, in which older mice were given a NDGA-supplement. These mice retained their healthy, youthful look (with less wrinkles!) compared with non-supplemented mice. 
Refresh your Longevity with ACF228™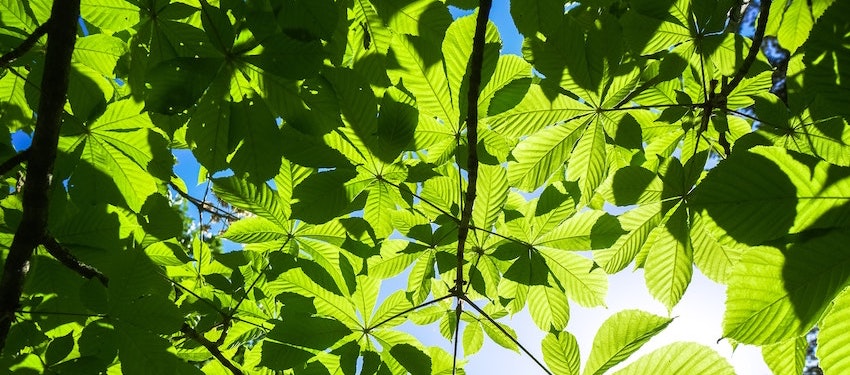 The Other Elements of ACF228™
Diindolylmethane (DIM) is a phytonutrient (Natural chemicals or compounds produced by plants) that fights the dangerous health issue of body cells growing uncontrollably spreading to other parts of the body. This phytonutrient is isolated from cruciferous vegetables, such as kale, broccoli, sprouts, cabbage, watercress and cauliflower. DIM alters favourably estrogen metabolism and might protect against several forms of the health issue caused by an uncontrolled division of abnormal cells in a part of the body.
Catalase, a peroxide-scavenging enzyme, is also present in ACF228. The formulation boosts optimal concentrations, for example, about 250 mg of a powerful free-radical scavenger combination, offering a harmonious effect against different levels of free-radical attacks. 
Dimercaptosuccinic acid (DMSA) is known as the most important heavy metal chelation substance since it crosses the blood-brain barrier to effectively and safely complex with and eliminates heavy metals. Solely DMSA can remove unwanted metals from the human brain such as mercury and lead. As these heavy metals are present in the food chain and environment, DMSA detoxifies the body's organs and tissues in order to avoid damage of the nerves leading to slowed cognitive and muscle reactions. An everyday example of a slowed reaction can be seen when joining traffic. A driver ahead stops at the red traffic light and needs 3 to 5 seconds reacting to the turned-green light. ACF228 also features the essential minerals known as Selenium, a pivotal component of radical-scavenging enzymes and chromium polynicotinate that supports a healthy weight and iodine, believed to stabilise the production of hormones, lower the risk of abnormal cells, and enhance thyroid function.
Carnosine is a dipeptide (A dipeptide is an organic compound derived from two amino acids which main function is to maintain pH of cells or to act as antioxidants) which not solely inhibits oxidative damage but it interferes with the glycation process as well, making it a significant anti-ageing nutrient. The cross-linking of the eye's lens eventually leading to cataracts is a common example. 
ACF228™ Scientifically Created, Naturally Effective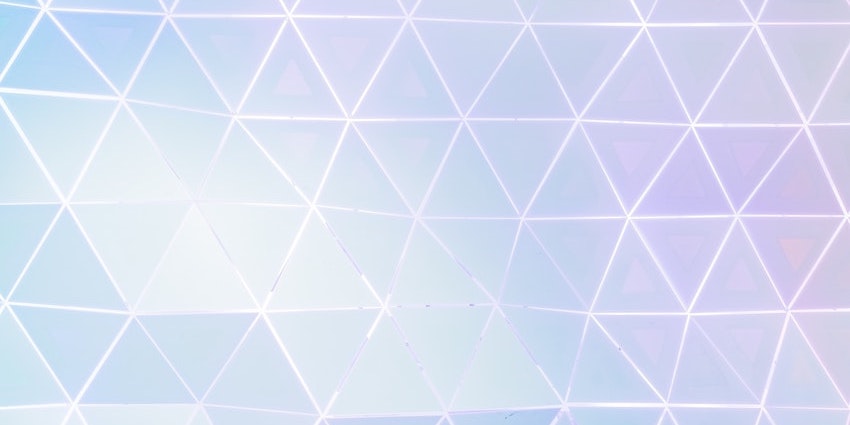 About ACF228™ Creator Dr Lippman
Born December 18, 1944 in the Swedish capital of Stockholm, Dr Lippman attended the reputed Sveaplan Vuxen Gymnasium and in all courses, he graduated with honours. After attending Cornell University and Arizona State University he graduated in 1968 with a Bachelor of Science degree. At the Royal Institute of Technology in Stockholm he started to work as a chemical researcher. Lippman attended biomedical centre at Uppsala University in Sweden, where he specialised in monitoring and measurement of free radicals and their effects upon ageing at the Departments of Histology and Medical Cell Biology. Being a Swedish Medical Association's member, Dr Lippman wrote more than 37 peer-reviewed scientific articles in highly reputable gerontological journals such as the Journal of Gerontology, Mechanisms of Ageing and Development, Experimental Gerontology, and others. The invention of the world-famous nicotine patch took place in 1984. He was the leading force behind clinical double-blind, cross-over investigations, particular in regard to melatonin patches, transdermal Vitamin B12, and weight-loss. One year later, Dr Lippman invented the first jet-lag kit applying the then newly discovered hormone, melatonin.
In 1987, he was awarded many world patents for the unique free-radical inhibitor, known as NDGA. This revolutionary invention provided the sole patent ever awarded by the US Patent Office with claims to hold back the human ageing process. During the '80s, he also invented 2 separate non-invasive ways that monitor and probe cascading free radicals in vivo in both lab animals and humans. Due to these last two achievements' recognition, in 1996 Dr Lippman was nominated for the Nobel Prize in Medicine. Dr. Lippman has authored more than 50 scientific anti-ageing articles for International Antiaging Systems Ltd, UK. The capital letters in ACF228 means Anti-Ageing Complete Formula and the number 228 means it was Dr Lippman's 228th Formula, so it took him 228 blends to create this supplement. Dr Lippman suggests ''Free radicals are the strongest toxins on the planet and ACF228™ is a Free-Radical Scavenger.'' Although being semi-retired, Dr. Lippman keeps on lecturing, writing, and conducting anti-ageing research. 
ACF228™ A Natural Way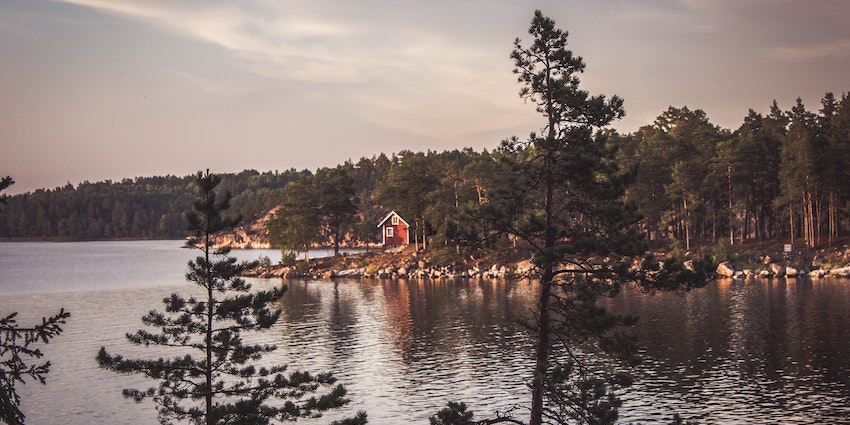 ACF228™… Closing Thoughts
Dr Richard Lippman is the globe's foremost authority on peroxides and free radicals and their influence upon longevity. ACF228™, which is his own powerful formulation, is a one-capsule-fix to numerous difficulties encountered during the ageing process, (excepting inflammation and hormonal deficiencies). Peroxides and free radicals are two crucial factors determining human longevity. Lippman's multi-ingredient supplement was double-blind tested by Sweden's and Italy's medical authorities. Both countries registered his formula as a medical item not a supplement. Should you be in your 20's and take this, then who knows how far you'll go. In a nutshell, ACF228™ provides a multi-pronged weapon successfully battling against our bodys ageing process.
Dr Lippman has revealed that his one meal/one pill protocol decreases oxidative damage, enhances mitochondrial efficiency, and combats the ageing process at the cellular level. Anyone taking this formula for 30 days, together with replacement of deficient nutrition, hormones, and a little bit of exercise, can experience superb blood test scores achieving similar values to persons in their teens and twenties. This unique mix of peroxide quenchers and free radicals function together strengthen the natural defences of your body. They provide a multi-pronged weapon fighting the ageing process and also aid reducing the risk of several degenerative health issues. You as well can soon experience the positive effects of the revolutionary ACF228™. Longevity now!
Experience Longevity & Adventures with ACF228™ - Order Today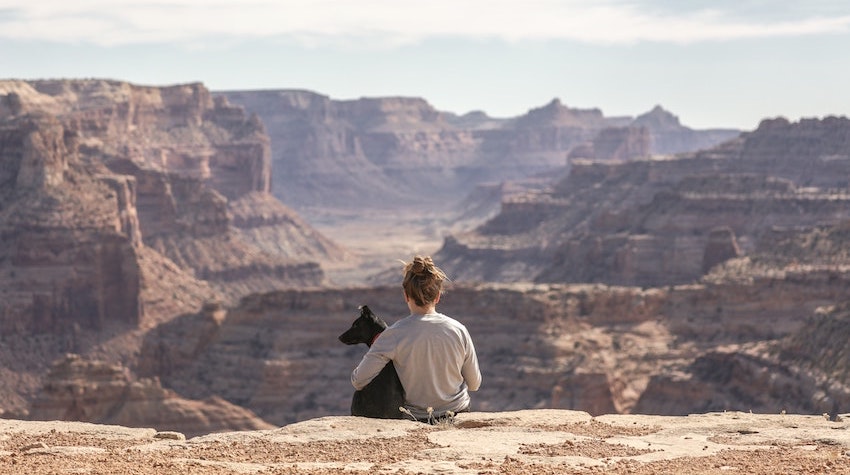 Serving size:  1 Capsule / Servings per container:  30
Amount Per Serving:
N-acetylcysteine 100mg *
L-Methionine 100mg *
DIM (Di-indolylmethane) 83mg *
L-Carnosine 83mg *
Deodorized Garlic 50mg *
Trans-Resveratrol 17mg *
Vitamin B6 (pyridoxine) 17mg = 1307% DV
NDGA (Nordihydroguaiaretic acid) 3mg *
Potassium Iodide 2.5mg *
Iodine 1.5mg = 1000% DV
Methylfolate 800mcg = 200% DV
Chromium Polynicotinate 120mcg = 342% DV
Selenium 100mcg = 181%
Vitamin B12 (Cyanocobalamin) 10mcg = 416% DV
Catalase 0.025mcg *
Other Ingredients:
Butylhydroxytoluene, Microcrystalline Cellulose, Magnesium Stearate.
*%Daily value not established
SUITABLE FOR VEGETARIANS
Take 1 capsule daily as a food supplement or as directed by your healthcare practitioner.
Do Not exceeed recommended daily intake.
Note: If you are pregnant or breast-feeding please consult your healthcare practitoner before taking.
Brand: Profound.
Size: 30 capsules.
Estimated shelf life from purchase: 2 years.
Storage: Keep in a cool dry place, keep out of reach of children.
Kharrazian, D., 2013, Why Isn't My Brain Working?, Elephant Press, Carlsbad, CA.
Private communications from Thierry Hertoghe MD.
Merck Manual of Diagnosis and Therapy, Ninth Edition, 1956, Merck & Co., Rahway, N.J.
Yakar, et. al., June 15-18, 2013, ENDO 2013: The Endocrine Society 95th Annual Meeting, San Francisco, CA.
Dow, C. et. al., APS 2015 Conference: International Conference on Endothelin, Vitamin C Supplementation Reduces ET-1 System Activity in Overweight and Obese Adults, University of Colorado, Boulder, CO.

1. Harman, . Aging: a theory based on free radical and radiation chemistry. J Gerontol. 1956; 11(3): 298–300.
2. Harman, D. A biologic clock: the mitochondria? J Amer Geriatr Soc. 1972; 20(4): 145–147.
3. Harman, D. Free radical Theory of Aging: the free radical diseases. AGE. 1984; 7:111-131.
4. DeGroot J. The AGE of the matrix: chemistry, consequence and cure. Curr Opin Pharmacol. 2004 Jun;4(3):301-5.
5. Harding JJ. Viewing molecular mechanisms of ageing through a lens. Ageing Res Rev. 2002 Jun;1(3):465-79.
6. Vlassara H. Advanced glycation in health and disease: role of the modern environment. Ann NY Acad Sci. 2005 Jun;1043:452-60.
7. Takeuchi M, Yamagishi S. TAGE (toxic AGEs) hypothesis in various chronic diseases. Med Hypotheses. 2004;63(3):449-52.
8. Guiotto A, Calderan A, Ruzza P, Borin G. Carnosine and carnosine-related antioxidants: a review. Curr Med Chem. 2005;12(20):2293-315.
9. Hipkiss AR, Michaelis J, Syrris P. Non-enzymatic glycosylation of the dipeptide L-carnosine, a potential anti-protein-cross-linking agent. FEBS Lett. 1995 Aug 28;371(1):81-5.
10. Hipkiss AR. Carnosine, a protective, anti-ageing peptide? Int J Biochem Cell Biol. 1998 Aug;30(8):863-8.
11. Gallant S, Semyonova M, Yuneva M. Carnosine as a potential anti-senescence drug. Biochemistry (Mosc.). 2000 Jul;65(7):866-8.
12.. Valenzano DR, Terzibasi E, Genade T, et al. Resveratrol prolongs lifespan and retards the onset of age-related markers in a short-lived vertebrate. Curr Biol. 2006 Feb 7;16(3):296-300.
13. Baur JA, Pearson KJ, Price NL, et al. Resveratrol improves health and survival of mice on a high-calorie diet. Nature. 2006 Nov 16;444(7117):337-42.
14. Lagouge M, Argmann C, Gerhart-Hines Z, et al. Resveratrol improves mitochondrial function and protects against metabolic disease by activating SIRT1 and PGC-1alpha. Cell. 2006 Dec 15;127(6):1109-22.
15. Borra MT, Smith BC , Denu JM. Mechanism of human SIRT1 activation by resveratrol. J Biol Chem. 2005 Apr 29;280(17):17187-95.
16. Orallo F. Trans-resveratrol: a magical elixir of eternal youth? Curr Med Chem. 2008;15(19):1887-98.
17. Kaeberlein M, McDonagh T, Heltweg B, et al. Substrate-specific activation of sirtuins by resveratrol. J Biol Chem. 2005 Apr 29;280(17):17038-45.
18. Guarente L, Picard F. Calorie restriction—the SIR2 connection. Cell. 2005 Feb 25;120(4):473-82.
19. Porcu M, Chiarugi A. The emerging therapeutic potential of sirtuin-interacting drugs: from cell death to lifespan extension. Trends Pharmacol Sci. 2005 Feb;26(2):94-103.
20. Ignatowicz E, Baer-Dubowska W. Resveratrol, a natural chemopreventive agent against degenerative diseases. Pol J Pharmacol. 2001 Nov;53(6):557-69.
21. Fremont L. Biological effects of resveratrol. Life Sci. 2000 Jan 14;66(8):663-73.
22. Dalessandri KM, Firestone GL, Fitch MD, Bradlow HL, Bjeldanes LF. Pilot study: effect of 3,3'-diindolylmethane supplements on urinary hormone metabolites in postmenopausal women with a history of early-stage breast cancer. Nutr Cancer. 2004;50(2):161-7.
23. Kristal AR, Lampe JW. Brassica vegetables and prostate cancer risk: a review of the epidemiological evidence. Nutr Cancer. 2002;42(1):1-9.
24. Wong GY, Bradlow L, Sepkovic D, et al. Dose-ranging study of indole-3-carbinol for breast cancer prevention. J Cell Biochem Suppl. 1997;28-29:111-6.
Disclaimer:
The products and the claims made about specific products, articles and claims made in the articles and information written on or through this site have not been evaluated by Ancient Purity, the MHRA, the FSA or the United States FDA and are not approved to diagnose, treat, cure or prevent disease. The information provided on this site is for informational purposes only and is not intended as a substitute for advice from your physician or other health care professional or any information contained on or in any product label or packaging. You should not use the information on this site for diagnosis or treatment of any health problem or for prescription of any medication or other treatment. You should consult with a healthcare professional before starting any diet, exercise or supplementation program, before taking any medication, or if you have or suspect you might have a health problem. Providing a product for sale does not imply Ancient Purity recommendation of that product, its suitability or its efficacy. Ancient Purity cannot give medical opinions. No comment or entry in this site or in any communication from Ancient Purity may be taken as such.
Prices and promotions are subject to change without notice. Customers should always carefully check all the details printed on the package before opening the product. Whilst all efforts are made to ensure accuracy of description, specifications and pricing there may be occasions where errors arise. Should such a situation occur the company cannot accept your order. In the event of a mistake you will be contacted with a full explanation and a corrected offer. The information displayed is considered as an invitation to treat not as a confirmed offer for sale. The contract is confirmed upon supply of goods, Prices and promotions are subject to change without notice.
Please read the Terms and Conditions of using this site, by using the site you are accepting the terms and conditions.
All Material on this site © 2014 Ancient Purity Ltd Registered in England & Wales 07801142 VAT Reg 168 335 488