Whey Protein (Amish Farm)





Green Meadow (Amish Farm) Tesla Energy (Highest Quality Available)
2.3kg (5lbs) Whey Powder
Green Meadow's, Tesla Energy Enhanced, Peak State Whey, this is the only Whey we would consume, it is a life-giving Superfood. The Highest Quality Whey Protein available... Patented TruCool Processed, unheated, made on an all organic Amish Farm. This is "Whey More" than a post resistance workout meal. A Living Protein that feeds your body with lifeforce, it is the one and only Whey Protein that is truly non-denatured. The only Whey Protein available that consistently improves energy and mood for 6hrs plus at a time.
Ancient Purity presents Green Meadows Whey Protein (Formerly known as One World Whey) that really is way more, it's a high-quality Whey Superfood. I personally use this after workouts and sometimes for a quick breakfast. This Living Whey is my choice because of all it offers... It consists of undenatured, unflavoured Whey sourced exclusively from an Amish Farm, the milk derived is from grass-pastured cows. Hormone and antibiotic free, free from genetically engineered ingredients (GEs), artificial colours or flavours, artificial growth hormones (like rBGH), corn, or soy fillers. It is the worlds only Whey Protein that is processed via the TruCool method, this insures the milk and Whey are never damaged by heat. Then this already incredible Whey Protein is infused with Tesla frequency science. Creating a high-energy Whey that stands apart from any other Whey available anywhere in the world, we challange anyone to find anything close to this. 
Whey is a Superfood Miracle... Back in the 1800's fresh liquid Whey was dispensed throughout hundres of health spas in Germany, Switzerland and Austria. It was known at this time that fresh liquid Whey consumed within a few hours after making cheese was able to impart nutritional properties that results in miraculous improvements in health. The weak came to regain their health the old came to recover their youth. Real natural Whey contains food state amino acids (cysteine, glycine, and glutamate) for glutathione production, Growth Factors, Immunoglobins, lactoferrin, lactokinin; Glycomacropeptide etc... Un-heated and undamaged these life giving elements are able to work to our advantage. Typical Whey Proteins on the market have lost these viable proteins and denatured their amino acids, this can cause severe fatigue from the allergic reactions to the deformed proteins. So yes this is expensive but this really is the only Whey if you want to be truly healthy.
Whey Protein (Grass Fed)
From Amish Farm raised Pasture Fed Cows.
Ultimate post-workout Protein.
Clean, Safe, Effective for Daily use.
Patented TruCool Processed.
Non De-Natured Whey and never damaged by heat.
Infused with a Tesla like frequency science.
Sourced from cows that roam free their entire lives and don't receive antibiotics and artificial growth hormones (like rBGH).
Acid-free processing supporting amino acid profiles.
Naturally derived sweeteners only. No artificial sweeteners, sugar alcohol, glycerin, fructose, sugar, or gluten are used.
6 hour plus improvement in Energy, Mood and Blood Sugar.
The Ultimate Whey Protein - Tesla Tech

Green Meadow... Real Whey GIVES
Boosts our body's master antioxidant... Whey is nature's richest source of the sulfur amino acid cysteine. When cysteine is introduced into the body in the matrix of a complete protein found in whey and in the form of a dipeptide called cystine, then the body is uniquely empowered to absorb this cystine into your 100 trillion cells and then break down into two molecules of cysteine. Once broken down into cysteine, with the assistance of a selenium-based enzyme, it will combine with glutamic acid and glycine to create the tripeptide called glutathione. Glutathione is your body's number one substance responsible for removing mercury and all toxins from your body. Glutathione represents 60% of you second phase of liver detoxification and is a primary antioxidant in the body.
Contains Health-Supporting Nutrients... Lactokinin: Helps lower high blood pressure, Lactoferrin: Inhibits tumor growth and iron-dependent bacteria. Immunoglobins: Destroy infectious organisms, Glycomacropeptide (GMP): Binds to Cholera, toxins, and the diarrhea-causing Rotavirus. Glycomacropeptides: May play an important role in controlling other gastrointestinal health issue. Leucine: Support muscle growth by activating the mTOR mechanism. Cysteine: Yes we mention this again, it supports production of glutathione for detoxification and neutralisation of free radicals.
Green Meadow Whey, Sourced from an Amish Farm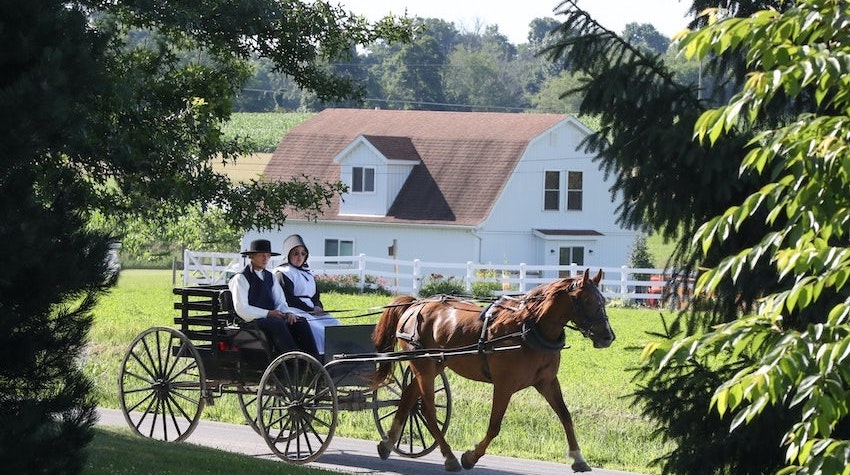 The Secret other Grass Fed - Whey Protein Powders don't want you to know
Whenever a Whey Protein says "Cold Processed", they are not referring to the processing of the milk or the Whey prior to filtration. The milk is first sterilised at 161 degrees for 15 to 20 seconds. Once the whey is separated from the milk, it is again sterilised with heat at 161 degrees for 15 to 20 seconds. This of course bends and twists the amino acids and proteins into shapes the body cannot use. It is called denatured. These denatured proteins and amino acids are toxic to the body and will force the body to work overtime excreting them via the liver and kidneys.
Cold Processed... refers to the filtration done after the milk and whey have been sterilised. Filtration to remove fat and lactose can be done with or without heat. If done without heat is it called "Cold Filtered Processed". Unscrupulous marketers are removing the word filtered and calling it "Cold Processed". Heat sterilised dairy is a tragedy. Heat sterilised dairy for many people robs them of their health. So many people do not tolerate this kind of denatured, damaged whey. But 99% of the folks taking Green Meadow Whey report excellent results, even if they formerly did not tolerate the denatured Whey Protein on the market.
The Benefits of Green Meadow Whey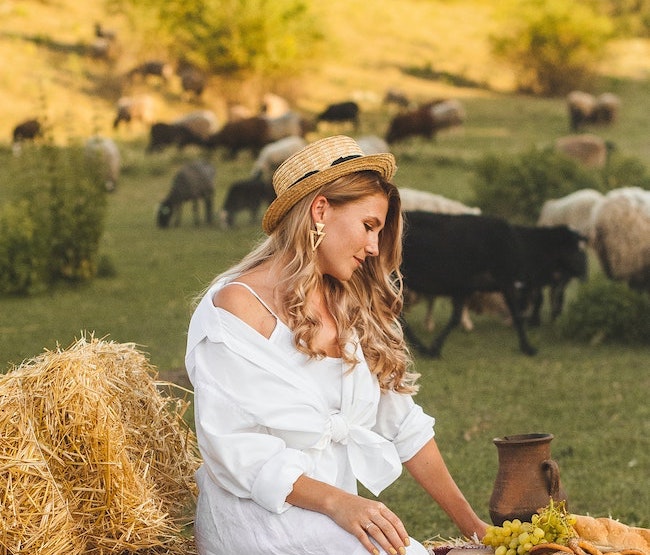 Boosting the Immune System.
Increases Antioxidant levels to slow ageing process.
Helps Detoxification of heavy metals and all other toxins.
Raises Energy levels.
Supports optimum insulin production and Blood Sugar levels.
Helps reduce excess body fat.
Increases Lean Muscle.
Boosts Athletic performance.
Helps lower high blood pressure.
Speeds Muscle Recovery.
Comparing Green Meadow Whey Protein to the other "High quality" Whey Proteins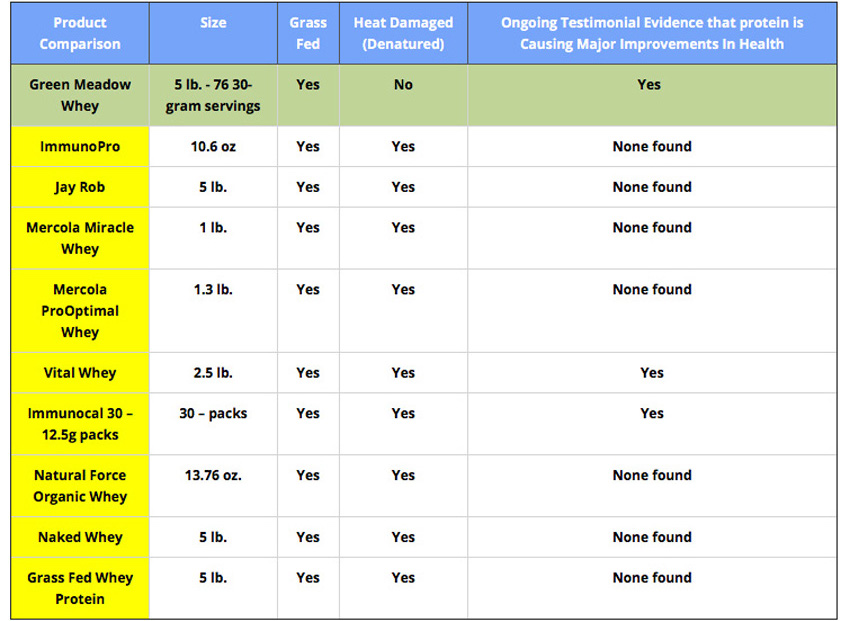 Giving you the Strength & Stamina to GO FURTHER

Why Whey Concentrate should be your choice... Never Whey Isolate
Whey Protein isolates are devoid of nutritional co-factors including alkalising minerals, naturally occurring vitamins, and lipids, which are lost in the processing... This renders them deficient and overly acidifying. Unlike whole protein food concentrates like Green Meadow Whey which does not acidify your body due to its alkalinising minerals, whey protein isolate are over acidifying. Whey isolate can be a serious liability to your health. If chronically consumed in large amounts (such as with bodybuilders or athletes) without alkaline foods, it can acidify your body and over time may lead to metabolic acidosis with consequences that include waste of muscle and bone tissues, total metabolic shut down, and increased vulnerability to degenerative disease. Many cheap whey protein isolates are produced from acid cheese; they're byproducts of acid processing, which is a cheap way to separate whey from the curd. Most of these whey products are rated below pet foods because of the inferior quality of the protein, which is actually more of a nitrogen waste product than one that will produce health benefits that are mentioned in the featured study.
Theres more... Once the fat has been removed from whey protein isolate, you lose some of the most important components of its immunological properties, such as phospholipids, phosphatidylserine and CLA. All of the IgG immunoglobulins, which are an excellent source of glutamine and glutamylcysteine, are also bound to the fat globule, and therefore lost in the processing of whey isolates. So the bottom line is that if you want to use whey protein, Ancient Purity urges you do not use an inferior whey isolate as there is no doubt in my mind it will cause more damage to you than benefit. I would persoanlly say it's actually better to take none than take Isolate.Whey protein concentrate is 80% protein and 20% lactose, minerals and fats. It still contains the immunoglobulins, lactoferrin and glycomacropeptide, all valuable health giving proteins. With Whey protein isolate the whey is put through a high-speed filtration system that further denatures the whey and removes these valuable proteins. So whey protein isolate is the hardest to digest and puts a toxic burden on the body. It is inferior to whey protein concentrate. So please concentrate on your health and and say no Whey to Isolate.
Living Whey Protein... Supporting an Active Lifestyle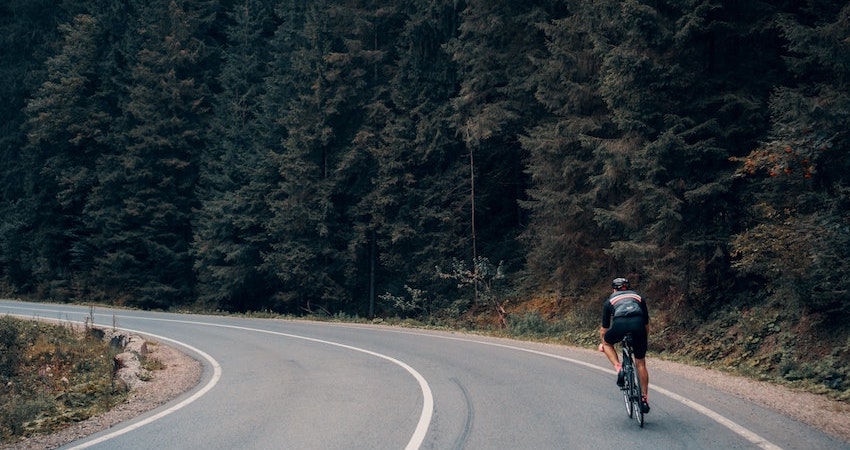 Supercharge your Glutathione
Glutathione is your body's most powerful antioxidant. Found inside every cell in your body, glutathione helps protect your cells and mitochondria by eliminating free radicals and harmful waste products. When you enhance your internal production of glutathione, you promote your immune function and potentially help shield against many of the adverse effects of ageing. As valuable as glutathione may be, it's not a nutrient easily obtained via supplements. Most oral glutathione supplements are poorly absorbed, and, in my opinion, a waste of money, so at Ancient Purity we only offer Liposomal Glutathione or use something that helps you produce it too. Exercise and vitamin D are two things that help boost glutathione levels within your cells.
The overall top food for optimising your glutathione is high-quality whey protein from grass-fed cows. Whey provides key amino acids for glutathione production: Cysteine, Glycine, Glutamate. Plus, whey provides critical co-factors, immunoglobulins, lactoferrin and alpha Lactalbumin (also a great source of cysteine), which together help create the right metabolic environment for high glutathione activity. This unique cysteine is exclusive to whey and rarely appears in other protein foods, which makes whey protein the best glutathione-promoting food source. The key to glutathione production is dependent on not just any kind of whey – it must be high-quality, cold-pressed, grass-fed whey! And that's exactly what you'll find in Green Meadow Whey.
Green Meadow Whey... Supporting your Workouts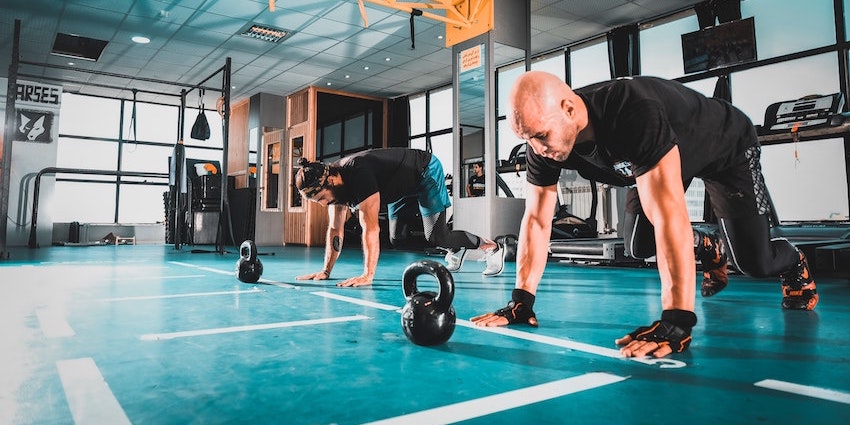 Grass-Fed / Pasture-Raised - The Perfect Whey for Muscle
The natural grazing and pasture feeding enhances the nutritional quality of the milk and cheese, as well as the amino acid and immunoglobulin content of the Whey Protein. High-quality Whey Protein from grass-fed and pasture-raised cows contains ingredients of particular importance for your health, including: Leucine – Signals the mTOR mechanism to increase protein synthesis, thereby helping to promote muscle growth. Conjugated Linoleic Acid (CLA) – A healthy type of omega-6 fatty acid found primarily in grass-fed beef and dairy products. When cows exclusively eat grass, the CLA levels in their meat and milk are typically 300 to 500% higher than in those fed an unnatural grain-based diet. You simply won't find these levels of leucine and CLA in regular whey protein powder. Only whey from cows who graze during their lifetimes on green pastures contain these quantities of these valuable substances.
Green Meadow Whey takes Immune Support to a whole new level... rich in the immune-supporting antibody called IgG, or Immunoglobulin G. IgG is found in grass-fed, cow-derived Whey. A protein made by your immune system, IgG is commonly found in all your body fluids and plays an important front-line role against hostile invaders. IgG is very important to your overall health in how it… Provides a key antibody in support of immune response. Supports your body's digestive processes. Helps support your body's overall cleansing process. From its creamy taste and texture to its long list of health-boosting ingredients, Green Meadow deserves its rightful spot at the top of the list of Whey Protein.
Experience the Ultimate in Whey, the Natural Way - Order Today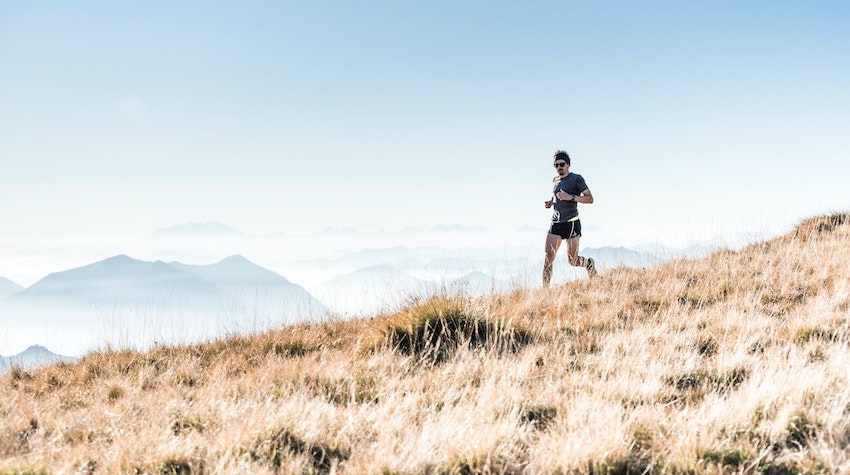 Whey Protein Concentrate.
Take 1-2 scoops (Scoop provided).
We recommend to first blend up all your ingredients in a blender and then add the Green Meadow Whey Protein.
Blend for only 1 second or 1 pulse.
This is a protection to ensure the blender blades do not damage any of the proteins or frequencies in the Whey.
Safe for everyday consumption.
Brand: Green Meadow.
Size: 2.2kg (5lbs).
Container: Large Tub.
Storage: Keep in a cool dry place, keep sealed and protected from moisture. Keep out of reach of children.
Estimated shelf life from purchase: 1 - 2 years.
Disclaimer:
The products and the claims made about specific products, articles and claims made in the articles and information written on or through this site have not been evaluated by Ancient Purity, the MHRA, the FSA or the United States FDA and are not approved to diagnose, treat, cure or prevent disease. The information provided on this site is for informational purposes only and is not intended as a substitute for advice from your physician or other health care professional or any information contained on or in any product label or packaging. You should not use the information on this site for diagnosis or treatment of any health problem or for prescription of any medication or other treatment. You should consult with a healthcare professional before starting any diet, exercise or supplementation program, before taking any medication, or if you have or suspect you might have a health problem. Providing a product for sale does not imply Ancient Purity recommendation of that product, its suitability or its efficacy. Ancient Purity cannot give medical opinions. No comment or entry in this site or in any communication from Ancient Purity may be taken as such.
Prices and promotions are subject to change without notice. Customers should always carefully check all the details printed on the package before opening the product. Whilst all efforts are made to ensure accuracy of description, specifications and pricing there may be occasions where errors arise. Should such a situation occur the company cannot accept your order. In the event of a mistake you will be contacted with a full explanation and a corrected offer. The information displayed is considered as an invitation to treat not as a confirmed offer for sale. The contract is confirmed upon supply of goods, Prices and promotions are subject to change without notice.
Please read the Terms and Conditions of using this site, by using the site you are accepting the terms and conditions.
All Material on this site © 2014 Ancient Purity Ltd Registered in England & Wales 07801142 VAT Reg 168 335 488