Sexual Tonic (Surthrival) Muira Puama Elk Velvet / Maca / Tribulus / Ashwagandha
30ml (1.01 fl. oz.) Tincture
Taboo Aphrodisia is another potent product from our great friends at SurThrival. Awaken your passion, seduce your senses and set your sensuality free! Taboo-Aphrodisia, a sophisticated sexual tonic, sensually formulated to heighten Desire, Arousal, and Ecstasy in the moment, and dynamic enough to help stimulate enduring vitality, hormone-balance, and overall wellness. This Erotic Enhancement Tonic features Elk Velvet Antler Extract, Muira Puama, Tribulus Terrestris, Ashwagandha, Horny Goat Weed, Maca Root and more. This Potent Supplement can be used by men and women as well. SurThrival Taboo-Aphrodisia can help with intimacy, pleasure, and stamina. It's for both men and women and contains ingredients that stimulate both genders. Anyone that does not feel up to the challenge of a long night of passion may just need a little help from a delicious treatment. According to Surthrival's words: ''Erotic Enhancement to break through your Taboo. Our tonic is crafted with concentrated herbs to boost libido, and the rich chocolate notes that feed the forbidden. Seduce your senses and set your Sexuality free!'' Comes in a Miron Glass Bottle with pipette.
Ancient Purity present Taboo Aphrodisia. Surthrival have created a proprietary blend of North American Elk Velvet, decadent single origin Cacao, Sensual Vanilla, and an exquisite suite of aphrodisiac herbs infused in organic grape alcohol. Taboo Aphrodisia inspires intimacy and fulfilment by nurturing a healthy libido. It may just have you up all night and waking with a visible after-glow. Taboo-Aphrodisia is used on an as-needed basis and features the appetising combination of grape, vanilla, and maple syrup. Taboo is your nightstand ally for a luscious night of lovemaking and a healthy dose of hormone-modulating antler velvet to keep that libido in top shape every day!
We don't have to tell you how important intimacy is for increasing overall mental health and on top of that it's such a fun way to burn a few extra calories ;) Maybe you had a little extra cream in your Yaupon this morning that needs burning off. This delicious cordial-like blend infused with cacao won't disappoint you! Deer Velvet Antler Extract contains various components including the female sex hormones estradio and oestrone. It also boasts substances which might aid help cells function and growth. For many decades, people have consumed products made of deer velvet for their alleged beneficial effects on sexual function. Many people also use it to boost their strength and endurance, help improving the way the immune system functions, aid countering the effects of stress, and to promote fast recovery from illness. It is also used by many at the onset of the cold winter months to ward off infections.
Taboo Aphrodisia - Information & Points to Research
Velvet Antler Extract: Velvet antler extract might help to increases the user's strength and endurance in the bedroom for lasting pleasure.
Muira Puama: Known in some circles as "the Viagra of the Amazon" Muira Puama helps to prevent the development of sexual problems in the first place.
Ashwagandha: Ashwagandha is known for helping to balancing the blood sugar, boosting testosterone levels, and aid increasing men's fertility. You can read more about it on our Ashwaganda Extract page.
Tribulus Terrestris: Tribulus Terrestris is fairly a common ingredient in erectile dysfunction remedies. Though it is strong enough to be its own supplement, this ingredient helps improve the ability to achieve an erection for men, and improves sensitivity in women, for an explosive combination.
Maca Root: Maca Root helps balancing the hormones, and might improve the user's overall health. 
Horny Goat Weed: Well, the name says it all! HGW is simply one of the most natural and effective aphrodisiacs known.
Single Origin Organic Cacao: Cacao is rich in anandamide that experts believe is a "bliss molecule". It also contains antioxidants, magnesium and arginines that boost libido. On top of that, adding cacao to your favorite healthy treats can trigger the release of the "love hormone" dopamine in your brain during sexual activity.
Luxurious Organic Vanilla Extract: When consumed, vanilla improves sexual debilitation and kicks the central nervous system into gear, causing sensations to feel even better.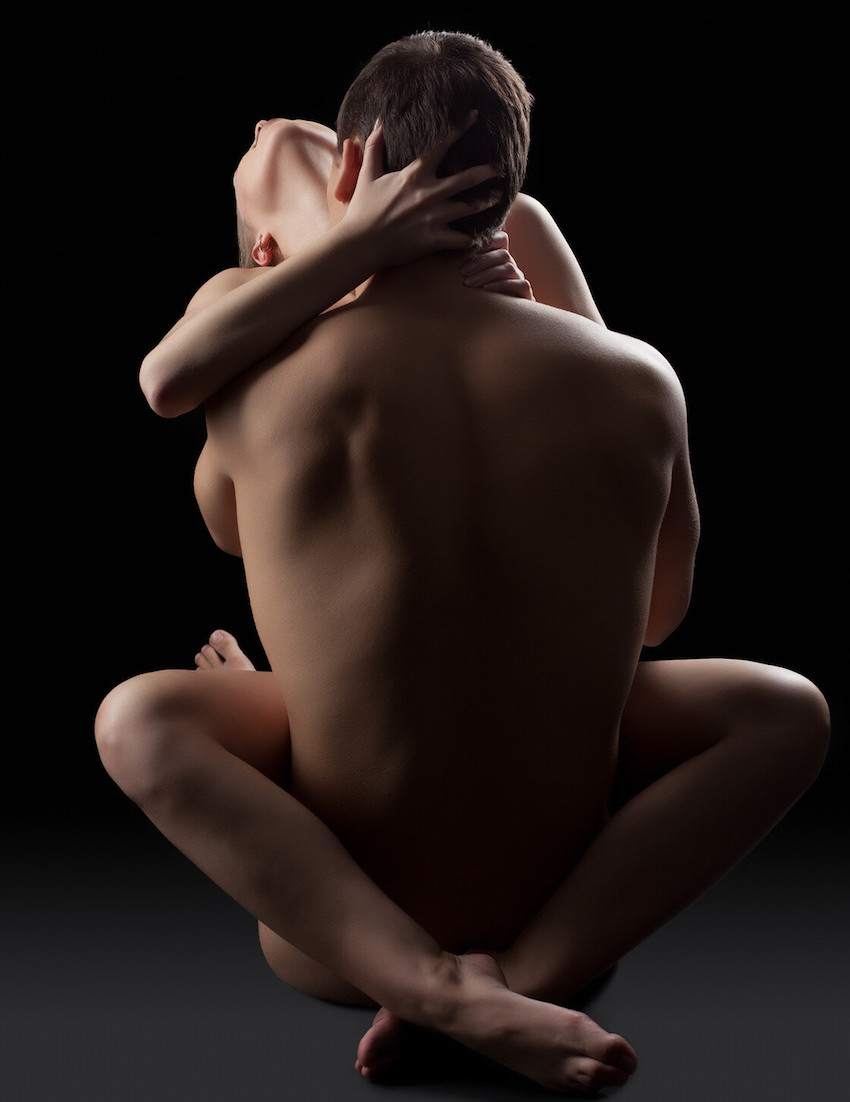 Taboo Aphrodisia... The Natural Sexual Tonic
Having an active sex life is both enjoyable and healthy and crucial in any quality relationship. Sexual activity is not just a form of pleasure but it is a way to create an intimate bond with a partner that no other interaction can provide. Unfortunately, plenty of issues in someone's lifestyle and stress can prevent them from enjoying themselves when they need time with their partner. Nothing is a bigger bummer than not being in the mood in the first place, but SurThrival Taboo Aphrodisia might help. This simple liquid holds all the nutrition and support to help consumers to prepare for sexual activity.
Rather than taking a Viagra or a similar medication that can put the body at risk, the majority of the ingredients are both natural and organic. The unique ingredients that were used creating Taboo resulted in a great flavour. It's an exclusive proprietary blend that may help people to get the sex life and libido that they always wanted. It's all in this carefully formulated proprietary blend.

Along with the improvement in the libido, consumers will be able to enjoy more pleasure and intensity during the act with this remedy, which is not something that any medication promises. Taboo increases the good qualities in the user's sex life, they can also even out their hormones effectively and improve their vitality.  
SurThrival Taboo-Aphrodisia can help with intimacy, pleasure, and stamina. It's for both men and women and contains ingredients that stimulate both genders. Anyone that does not feel up to the challenge of a long night of passion may just need a little help from a delicious treatment.
According to Surthrival's words:
''Erotic Enhancement to break through your Taboo. Our tonic is crafted with concentrated herbs to boost libido, and the rich chocolate notes that feed the forbidden. Seduce your senses and set your Sexuality free!''
An All Natural Experience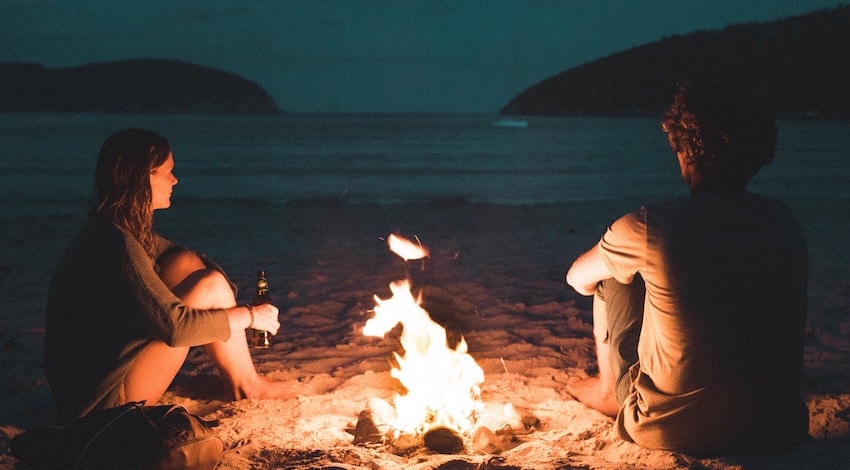 Erotic Herbal Elixir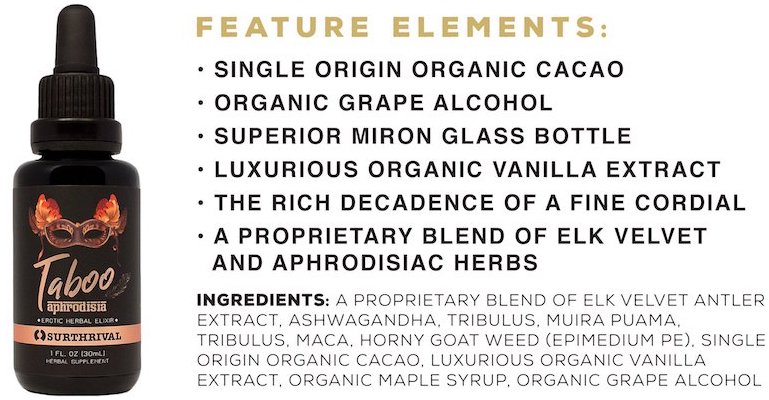 Single Origin Organic Cacao.
Organic Grape Alcohol. 
Superior Miron Glass Bottle. 
Luxurious Organic Vanilla Extract. 
The Rich Decadence of a Fine Cordial.
A Proprietary Blend of Elk Velvet & Aphrodisiac Herbs.
The Ultimate Love Potion.
Spice Up your Sex Life.
The Potent Ingredients of Taboo-Aphrodisia
Elk Velvet Antler Extract… For over 2,000 years Elk velvet antler (EVA) has been used as a natural dietary supplement and health booster across the Eastern world, with confirmed roots stretching back to Traditional Chinese Medicine (TCM). Some historic sources even date its use as far back as 3,000 years ago, when it might have been used to help with impaired hearing, vision, and other issues prior to the invention of modern medicines. An adaptogen, EVA works to help correcting aspects of our bodies that are out of balance. Instead of forcing our bodies reacting to it, it functions with what our bodies are already doing to produce equilibrium. There are several historical claims surrounding the potential uses of EVA that promote the idea that EVA might aid in easing indigestion. Read here about: Health benefits of deer and elk velvet antler supplements: a systematic review of randomised controlled studies
Muira Puama… is a medicinal plant found in the Amazon rainforest. Muira puama seems to help with sexual dysfunction, and preliminary research suggests it might improve cognitive function and help to reduce stress, nervousness, and tiredness. The root and bark of muira puama are rich in alkaloids, phenolic compounds, fatty acids, fatty acid esters, essential oils, plant sterols, and triterpenes. In 20 studies, muira puama increased sexual desire in 60% of men with initial low libido and improved erectile function in 50% of men with a poor erection. Muira puama also improved sexual desire, sexual fantasies, and the ability to reach orgasm in 65% of women with sexual dysfunctions.
Horney Goat Weed…Is an herb that has been a traditional remedy in China since ancient times. It's used to help with low libido, erectile dysfunction (ED), exhaustion, discomfort, and other issues. Although still preliminary, there's new evidence to support the idea that this herb can help with ED. A 2008 laboratory research indicated that a compound in the plant blocks the effects of an enzyme that restricts blood flow to the penis. Epimedium, the suspected active component of Horny Goat Weed, appears to act as a phosphodiesterase inhibitor, similar to some drugs used for ED.
Just a Little bit of Taboo Aphrodisia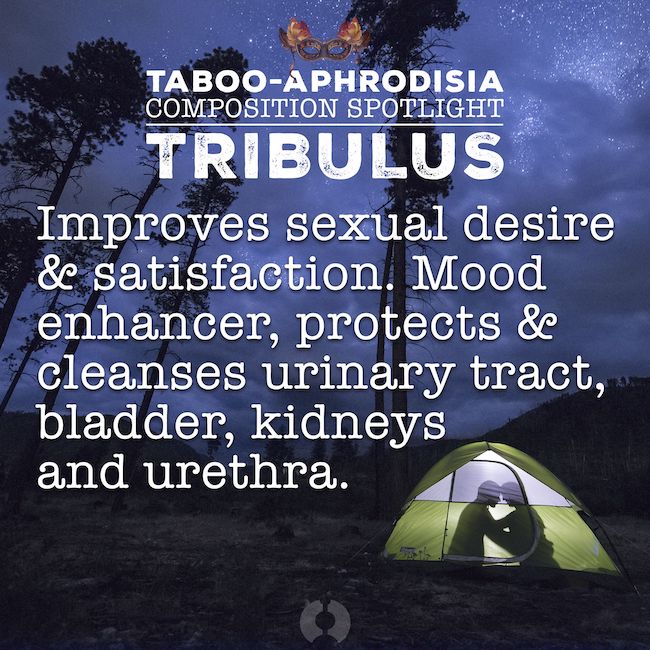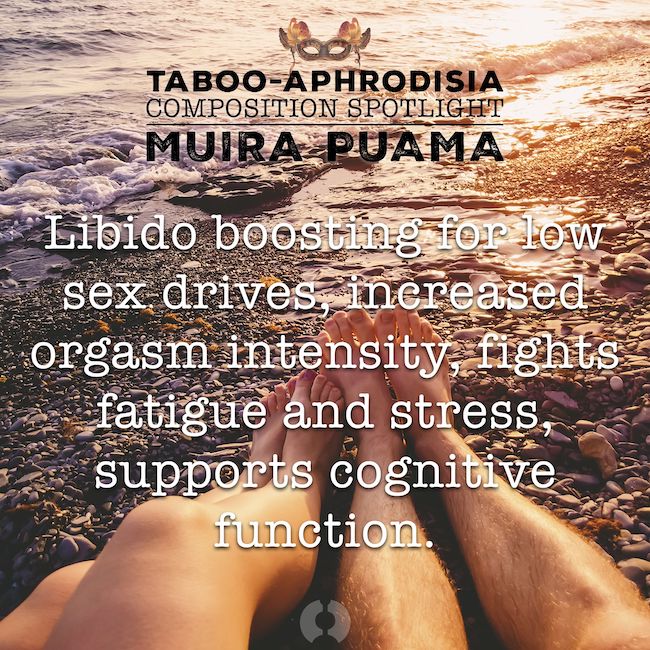 Ancient Herbal Ingredients
Ashwagandha… Is one of the most potent herbs in Ayurvedic Medicine (one of the world's oldest holistic ("whole-body") healing systems) It has been used since ancient times for a wide variety of conditions and is most well-known for its restorative benefits. Ashwagandha is classified as an adaptogen, meaning that it can help your body manage stress. Ashwagandha also provides numerous other benefits for our bodies and brain. For example, it can help boost brain function, lower blood sugar and cortisol levels, and help fight symptoms of restlessness and low mood. Read here about: 12 Proven Health Benefits of Ashwagandha
Tribulus… Is a small leafy plant that has been used in TCM and Indian medicine for many years and although it does not enhance testosterone, Tribulus terrestris may improve libido in males and females as well. Saponins are chemical compounds in Tribulus terrestris, and they are thought to be responsible for its health benefits. It is popular as a general health supplement and as an ingredient in testosterone booster supplements.
Single Origin Organic Cacao… is made from cocoa beans grown in a specific country, region or even a specific plantation. It is due to the climate and soil, together with the techniques of cacao farming and harvesting, that origin chocolates each own a signature flavour profile. Certain countries or regions make beans with outstanding flavour profiles, which earn them the name "fine flavour". Read also about Keith's Ceremonial Cacao.
Organic Maple Syrup… Pure maple syrup is not only high in antioxidants, but every spoonful offers nutrients like riboflavin, zinc, magnesium, calcium and potassium. According to Helen Thomas of the New York State Maple Association, maple syrup has a higher concentration of minerals and antioxidants, yet fewer calories than honey.
Luxurious Organic Vanilla Extract…Is an incredibly popular ingredient in numerous different culinary preparations around the globe, and the smell of vanilla is unmistakable to most persons. Research shows that vanilla has a calming effect on babies born prematurely who smell vanilla before and during a blood test. The smell of vanilla also lessens crying in babies. Smelling vanilla can have calming effects on adults too. It can reduce startle reflexes and also provide some relief from sleep apnoea, a sleeping disorder in which breathing repeatedly stops and commences. 
Give Your Love Life a Boost!
Surthrival Taboo-Aphrodisia should be a staple in your supplement cabinet for many reasons. Of course, we love it because it helps to nurture a healthy libido, but did you know it also supports hormone balance and overall wellness with constituents like Elk Antler Velvet, Maca and Tribulus. So why not turn up the heat on your love life with the support of time-honoured aphrodisiac herbs. Taboo should be your new go-to libido-nurturing elixir! It's a natural sensual decadent blend of (adaptogenic) herbs. Taboo-Aphrodisia was made to promote pleasure and arousal before sexual activity. It aims at improving both a man and a woman's sex life. Consumption of Taboo before engaging in sexual activity helps to boost performance, passion and endurance resulting in satisfaction.
Surthrival Taboo-Aphrodisia also offers other sexual benefits such as addressing the issue of erectile dysfunction and improving virility. Further, it might help restoring libido as well as balancing the hormones. It is available for use by both genders and is certainly preferable to synthetic pharmaceutical medications that often have inconvenient side-effects. 
"Antler Velvet increases your own testosterone naturally. It doesn't increase testosterone levels like crazy. It does it naturally." – Lentini
The Ultimate Supplement for the Bedroom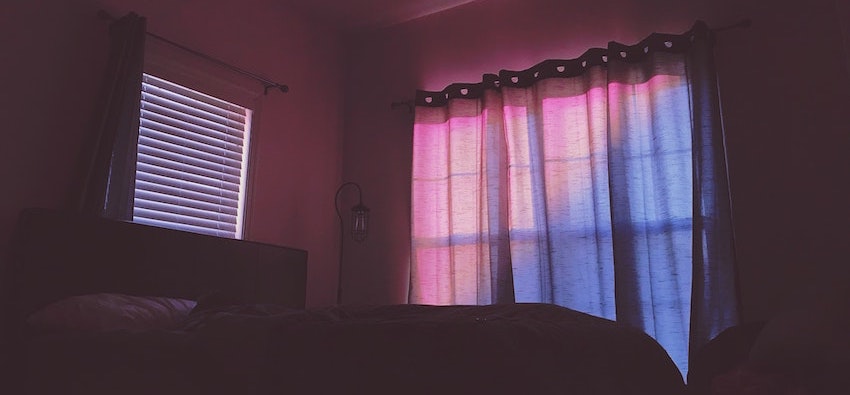 Taboo Aphrodisia… Closing Thoughts
Velvet supplements from elk or deer antlers actually have been used for various health benefits for centuries in Eastern medicine. There's evidence of their use dating back to the Han dynasty in China (between the years of 206 B.C. to 220 A.D.). Antler velvet is the fuzzy, soft, protective hair covering the cartilage and bone of newly grown antlers that have not yet calcified, or hardened. What makes deer antlers so special is that they're among the fastest-growing bones of any animal. In fact, deer and elk shed and regrow their antlers every year. 
This is likely why young deer antler velvet supplements are revered by many traditional medicine practices. For example, they've been used in traditional Chinese medicine for thousands of years. To flourish and thrive in our fast modern world requires strength, endurance, drive, and perseverance.  All of these traits come naturally in our youth and something we all frequently seek to regain through exercise, diet, and dare we mention it "energy drinks." SurThrival's Velvet Antler product comes exclusively from a sole farm in Idaho, USA.  Here in this natural environment our free moose spans its entire life on vast open land without any sacrifice. The antler harvesting process is stress and pain free for these amazingly beautiful, weak creatures. Our moose population's humane treatment is central to the way we do business, culture, and ethics. Nowadays, velvet antler is recognised as a traditional medicine in pharmacies of Korea, China, and Japan.
Experience the blissful pleasure of Taboo Aphrodisia - Order Today

Elk Velvet Antler Extract.
Ashwagandha.
Tribulus.
Muira Puama.
Maca.
Horny Goat Weed (Epimedium PE).
Single Origin Organic Cacao.
Luxurious Organic Vanilla Extract.
Organic Maple Syrup.
Organic Grape Alcohol.
Take 30 drops, hold in mouth and after 90 seconds swallow. Or take it as directed by your health care practitioner. Do not exceed the recommended daily intake.
NOTE: If you presently take any medication that impacts the heart, or your doctor has previously indicated that you may not be cleared for sexual activity, take the time to consult with a medical professional first. This information is meant to supplement, not replace advice from your doctor or healthcare provider and is not meant to cover all possible uses, precautions, interactions or adverse effects. This information may not fit your specific health circumstances. Never delay or disregard seeking professional medical advice from your doctor or other qualified health care provider because of something you have read on Ancient Purity. You should always speak with your doctor or health care professional before you start, stop, or change any prescribed part of your health care plan or treatment and to determine what course of therapy is right for you.
Brand: Surthrival.
Size: 30ml (1.01 fl. oz.).
Container: Miron Glass Bottle.
Estimated shelf life from purchase: 1 - 2 years.
Storage: Keep in a cool dry place, keep out of reach of children.
Scientific Articles
Hindawi - Deer Antler Extract Improves Fatigue Effect through Altering the Expression of Genes Related to Muscle Strength in Skeletal Muscle of Mice
Research Gate - Health benefits of deer and elk velvet antler supplements: A systematic review of randomised controlled studies
AJCTM - An Overview on Ashwagandha: A Rasayana (Rejuvenator) of Ayurveda
INDIA.com - Ashwagandha, Effective Way to Boost Your Sexual Drive
Supporting Scientific Research
Xue X-L, Wu X-Y, Xing J-M, et al. Xiaopiyishen herbal extract granule improves the quality of life among people with fatigue-predominant subhealth and liver-qi stagnation and spleen-qi deficiency syndrome. Evidence-Based Complementary and Alternative Medicine. 2012;2012:9 pages.509705.
Wu F, Li H, Jin L, et al. Deer antler base as a traditional Chinese medicine: a review of its traditional uses, chemistry and pharmacology. Journal of Ethnopharmacology. 2013;145(2):403–415.
Aslan E., Beji N. K., Gungor I., Kadioglu A., Dikencik B. K. Re: Prevalence and risk factors for low sexual function in women: a study of 1,009 women in an outpatient clinic of a university hospital in istanbul-a response. Journal of Sexual Medicine. 2009;6(5):1491–1492. doi: 10.1111/j.1743-6109.2009.01259.x.
Singh N, Singh SP, Sinha JN, Shanker K, Kohli RP. Withania somnifera (Ashwagandha) A rejuvenator herbal drug which enhances survival during stress (An adaptogen) Int J Crude Drug Res. 1982;3:29–35.
Nappi R. E., Albani F., Vaccaro P., et al. Use of the Italian translation of the Female Sexual Function Index (FSFI) in routine gynecological practice. Gynecological Endocrinology. 2008;24(4):214–219. doi: 10.1080/09513590801925596.
Auddy B., Hazra J., Mitra A., Abedon B., Ghosal S., City S. L. A standardized Withania somnifera extract significantly reduces stress-related parameters in chronically stressed humans. Journal of the American Nutraceutical Association. 2008;11:51–57.
Kaplan H. S. The new sex therapy. Active treatment of sexual dysfunctions (book) The Journal of Sex Research. 1974;11.
Prairie B. A., Wisniewski S. R., Luther J., et al. Symptoms of depressed mood, disturbed sleep, and sexual problems in midlife women: cross-sectional data from the study of women's health across the nation. Journal of Women's Health. 2015;24(2):119–126. doi: 10.1089/jwh.2014.4798.
Disclaimer:
The products and the claims made about specific products, articles and claims made in the articles and information written on or through this site have not been evaluated by Ancient Purity, the MHRA, the FSA or the United States FDA and are not approved to diagnose, treat, cure or prevent disease. The information provided on this site is for informational purposes only and is not intended as a substitute for advice from your physician or other health care professional or any information contained on or in any product label or packaging. You should not use the information on this site for diagnosis or treatment of any health problem or for prescription of any medication or other treatment. You should consult with a healthcare professional before starting any diet, exercise or supplementation program, before taking any medication, or if you have or suspect you might have a health problem. Providing a product for sale does not imply Ancient Purity recommendation of that product, its suitability or its efficacy. Ancient Purity cannot give medical opinions. No comment or entry in this site or in any communication from Ancient Purity may be taken as such.
Prices and promotions are subject to change without notice. Customers should always carefully check all the details printed on the package before opening the product. Whilst all efforts are made to ensure accuracy of description, specifications and pricing there may be occasions where errors arise. Should such a situation occur the company cannot accept your order. In the event of a mistake you will be contacted with a full explanation and a corrected offer. The information displayed is considered as an invitation to treat not as a confirmed offer for sale. The contract is confirmed upon supply of goods, Prices and promotions are subject to change without notice.
Please read the Terms and Conditions of using this site, by using the site you are accepting the terms and conditions.
All Material on this site © 2014 Ancient Purity Ltd Registered in England & Wales 07801142 VAT Reg 168 335 488