Sweet Orange Organic Body Gel Chemical/Toxin Free (New England USA)
236ml (8 fl. oz.) Gel
Moisturising Sweet Orange Bath and Shower Gel, liven up your skin and senses naturally and organically. This body wash will delight with its aromatic orange hues and its creamy, lustrous texture. It smoothes and lathers onto your skin perfectly and rinses clean, without a trace. Contains Organic botanicals and extracts including Rosemary, Calendula, Jojoba, Coconut, Shea, Aloe Vera and more.
Ancient Purity presents an organic natural pump application Body Wash, to go with our range of natural organic soap bars. We have chosen this Sweet Orange Shower and Bath Gel because it is rich in many great ingredients that ensure the health and beauty of your skin. It's made by Master Soap makers in New England USA and is certified to USDA Organic Standards. Totally non-toxic without any questionable ingredients. Made without petrochemicals, synthetic ingredients, sugars, or alcohol, free from artificial colors, fragrances, and chemical preservatives. Made from vegetable USP pharmaceutical grade glycerin free from gluten with organic aromatherapy scents. Free from any measurable free alkali (the most common irritant in soap). Made without animal products or animal testing. This is in essence, it's master soap making at its organic finest, packed full of scented enriching natural ingredients that will make you tingle with the Sweet Orange Scent.
It's time to stop exposing yourself to the multiple toxic ingredients filling the bottles of typical toiletry products. If it goes on your skin it's going in, so now, you can indulge without worry of apsorbing any toxins. Plus this stuff really is amazing, the scent is incredible and it's super freshing and cleansing. Why not also have the best skin in the world and choose some of our Organic Sulphur and apply a little body oil luxury after, curently our friends love using Black Seed Oil the most. Check them out in related products and give your skin a nourishing cleanse.
Sweet Orange Organic Body Wash
Clean, Safe, Organic.
Refreshing, Effectively Cleansing.
100% Natural.
Sweet Orange Scent.
Coconut Oil & Jojoba Oil.
Extract's of Rosemary & Calendula
Aloe Vera.
Shea Butter.
USP pharmaceutical Grade (Gluten Free).
Pump application, easy Travel.
Made in New England USA.
Real Sweet Orange Scent
An Organic Luxury Shower Gel that Gives
Organic Orange Peel & Lemon Oil
Giving not only the wonderful scent, Orange Peel Oil contains Hesperidin which a flavonoid also found in lemons. It has demonstrated antioxidant, anti-inflammatory, skin lightening, and anti-microbial properties and can be beneficial in skin care formulations. Hesperidin has also been shown to offer skin protection against UVA-induced damage of fibroblasts and collagen.
Organic Jojoba Oil
Known as "nature's wrinkle fighter," jojoba oil is a pure and luxurious liquid wax ester from cold-pressed seeds of the Simmondsia chinensis and S. californica desert shrubs native to the Sonora Desert in the southwestern U.S. Penetrates deeply into your skin and helps retain moisture skin elasticity. Leaves your skin feeling smooth, soft and supple.
Organic Calendula Extract
Calendula, an herb with fiery red and yellow petals, similar to a marigold, is used to moisturize and soften all skin types. When mixed with other oils such as olive oil its skin nurturing benefits are even more pronounced. Calendula's aromatherapy quality promotes relaxation.
Organic Coconut Oil
Richly rejuvenating to your skin, organic coconut oil protects against damaging free radicals and can protect skin from blemishes, signs of aging, or overexposure to sunlight. Coconut oil helps keep your skin's connective tissues strong and supple. Helps create a youthful and noticeably smooth appearance by removing the outer layer of dead skin cells. It can even penetrate into the deeper layers of your skin and strengthen the underlying tissues.
Shower Naturally - Clean & Refreshing
A Body Wash that Keeps Giving
Organic Rosemary Extract
This essential oil from the flower is added as a natural preservative. Bioflavonoid-containing rosemary extract also soothes your skin and helps reduce the appearance of fine lines and wrinkles. Considered one of the world's most relaxing herbs, its gentle fragrance adds to the aromatherapy of all three products.
Organic Aloe Vera
Aloe contains more than 130 biologically active compounds and 34 amino acids that act synergistically to create soothing support for your skin. Helps produce collagen and elastin. Records even show that Cleopatra used aloe vera to protect her skin from the sun and stay young looking. Unlike synthetics, aloe vera is most certainly something you want your skin to absorb!
Organic Shea Butter
This vitamin A cream from West Central Africa grows in the wild without the use of pesticides. For centuries, shea butter has been highly regarded as a superior skin moisturiser. Its deep penetration restores your skin's natural elasticity while revitalising and softening it. Excellent for irritated, dry, chapped, or sun-damaged skin. Enables skin to absorb moisture from the air to become softer and retain moisture longer.
Organic Palm Oil
Used for more than 5,000 years, palm oil is considered by some to be nature's gift to the world. Palm oil is nutrient-dense and contains many potent antioxidants, including beta-carotene, a precursor of vitamin A, and tocotrienols, an extremely potent form of vitamin E. Palm oil is a renewable resource that's biodegradable, unlike petroleum-based products.
Vegetable Glycerin
Glycerin is a component of natural oils. This is USP pharmaceutical grade glycerin is from palm oil so it's totally free from gluten.
Give your Body the Best Organically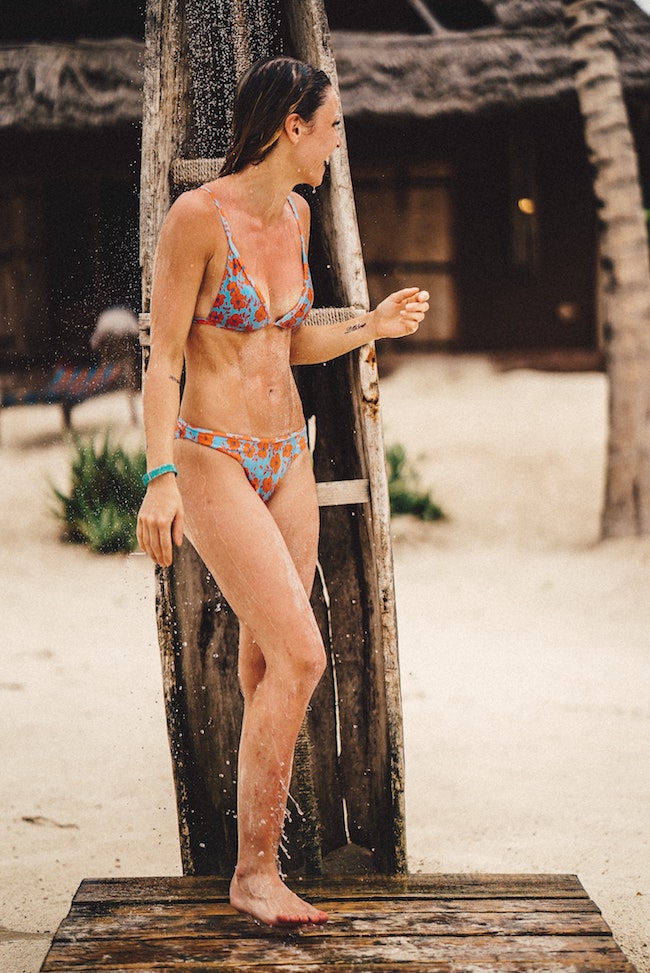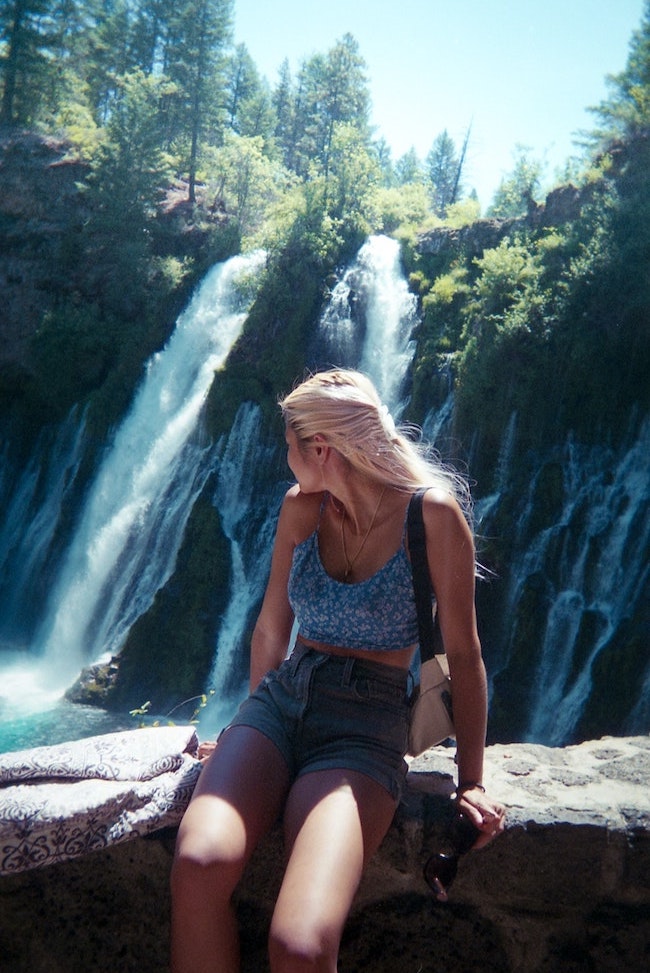 The Bad, the Worse and the Ugly
Consider what in the USA a prominent Senator said at a Senate Hearing on the FDA Reform on September 10, 1997...
"The Cosmetics Industry Has Borrowed a Page from the Playbook of the Tobacco Industry by Putting Profits Ahead of Public Health"
And while the bigwigs in the hair care industry don't want you to know this, every time you put shampoo or conditioner into your hair, you may be putting yourself in harm's way. Just take a look at your shampoo and conditioner the next time you shower and ask yourself...
Are your toiletries Interfering With Your Hormones and Making You Fat? The EPA has found synthetic hormone-disrupting chemicals in shampoo preservatives and many of them can be found in products that claim to be 'natural' and 'organic.' The most disturbing of these is antimicrobial preservatives called parabens which have proven to disrupt your endocrine system. So what is an endocrine disruptor and why should it concern you?
It all boils down to this: they mimic, disrupt or block the actions of your hormones and interfere with your body's hormonal pathways. And when you consider the fact the endocrine system regulates every function of your body and provides instructions to your body that tell your cells what to do, this can have disastrous consequences. For instance, one messenger hormone, estrogen, is secreted by ovaries and plays a big part in regulation of fertility, pregnancy, menstruation and fat cell activity. And too much estrogen can cause big problems including weight gain, fluid retention, and depression. So what can you do to avoid these parabens?
Check your product labels for these terms:
Propylparaben / Parahydroxybenzoic acid / Parahydroxybenzoate / Methylparaben
Ethylparaben / Butylparaben / Benzyl-parahydroxybenzoic acid /Methyl-parahydroxybenzoic acid
Ethyl-parahydroxybenzoic acid / Propyl-parahydroxybenzoic acid / Butyl-parahydroxybenzoic acid
Toxic Ingredient #1: Sodium Lauryl Sulfate (SLS): Did you know the same ingredient which produces all that foam and lather when you shampoo your hair is also the ingredient used in car washes and garages as a degreasing agent? It's true. And not only does it act as a penetration enhancer (allowing other potentially toxic ingredients to slip into your bloodstream), but according to the Environmental Working Group's "Skin Deep: Cosmetic Safety Reviews," research studies on SLS have shown links to:
Irritation of skin and eyes / Organ toxicity / Development / reproductive toxicity.
Neurotoxicity, endocrine disruption, ecotoxicological, and biochemical or cellular changes.
If you visit the SLS page on the Environmental Working Group's (a non-profit public-interest research group known for making connections between chemical exposure and adverse health conditions) website, you will see a very long list of health concerns and associated research studies. In fact, you will also see their mention of nearly 16,000 studies in the PubMed science library (as well as their link to that list) about the toxicity of this chemical.
So look for it in your hair care products. It also goes by a number of different names including sodium lauryl sulfate, sodium laureth sulfate, ammonium laurel sulfate, sodium dodecylsulfate, sulfuric acid, sodium salt sulfuric acid, A12-00356, Akyposal SDS, Aquarex ME, and Aquarex methyl.
Toxic Ingredient #2: Dioxane: Dioxane's connection to carcinogens was first reported in 1965 and confirmed in 1978. In fact, back in 1985, the FDA recognized these dangers, and requested that manufacturers voluntarily limit dioxane levels in cosmetics and personal-care products to 10 parts per million. But it hasn't happened. In fact, Los Angeles Times staff writer, Marla Cone, in February 2007 reported that all eighteen personal care products for both adults and children which she had tested by an independent laboratory were contaminated with high levels of dioxane.
Toxic Ingredient #3: Diethanolamine or DEA: In a recent FDA report, approximately 42% of all cosmetics were contaminated with NDEA, with shampoos having the highest concentrations. DEA also readily reacts with nitrite preservatives and contaminants to create nitrosodiethanolamine (NDEA), a known and potent carcinogen. This is a big problem because DEA seems to block absorption of the nutrient choline, which is vital to brain development. Pregnant women actually require extra choline so they can pass it onto their fetus. An associate dean for research at the UNC School of Public Health mentioned that choline is necessary to help provide proper nutrients for a healthy baby; stating that, "At this point it is a caution. But it would probably be prudent to look at labels and try to limit exposure until we know more."
Toxic Ingredient #4: MSG: You've been told to avoid MSG in your food, right? After all, many people experience symptoms like headaches, dizziness, and stomach discomfort after consuming MSG-containing products. And according to the FDA, MSG side effects include: numbness, burning sensations, tingling, facial pressure, headaches, nausea, drowsiness and weakness, among other problems. But did you know MSG, short for monosodium glutamate, is also more than likely in your shampoo, often secretly hidden and referred to as amino acids, yeast extract, nayad, glutamic acid, or glutamates?
Toxic Ingredient #5: Propylene Glycol: This active ingredient is found in engine coolants and antifreeze, airplane de-icers, tire sealants, rubber cleaners, polyurethane cushions, paints, adhesives, enamels and varnishes, and in many products as a solvent or surfactant.
And guess what? Despite the fact the material safety data sheet warns users to avoid skin contact with propylene glycol as it is a strong skin irritant and can also cause liver abnormalities and kidney damage, it's more than likely in your shampoo! Okay, so now that you've read about these 5 potentially toxic ingredients, let me ask you two critical questions: If you knew of a food which contained all of these toxins... Would you add it to your grocery basket on a week to week basis? Would you feed it to your children?Of course, you wouldn't. But it's safe because your skin is protecting you, right? Wrong. The reality is your skin is often a carrier, not a barrier and...
Toxins in your shampoo and conditioner may be more toxic than those in your food
You might think that because your skin is about one tenth of an inch thick, it protects your body from absorbing the many things you come into contact with. But the truth is, when you consume toxins in foods, such as pesticides in fruit and vegetables, the enzymes in your saliva and stomach often break them down and flush them out of your body. Food also passes through your liver and kidneys. The toxins which make it through are detoxified to varying degrees by enzymes before they reach the remainder of your body.
However, when toxins are absorbed through your skin, they bypass your liver and enter your bloodstream and tissues – with absolutely no protection whatsoever. Think of it like this: when you put shampoo or conditioner into your hair, the twenty blood vessels, 650 sweat glands, and 1,000 nerve endings soak in the toxins. And some studies suggest skin can sometimes absorb more than your digestive tract. According to evidence presented at 1978 Congressional hearings, the absorption of the carcinogen nitrosodiethanolamine (NDELA), which is commonly found in shampoo products, was shown to be more than 100 times greater when exposure came through your skin than via your mouth. What's more...
A hot shower opens up pores in your skin and may make It easier for toxins to enter your body
Here's how it works: when you have a warm shower, your pores automatically open up, which may make it easier for sodium laurel sulfate... DEA... MSG... propylene glycol, and Ethylene Oxide to enter your blood stream. And while you have been told about the damaging effects of pesticides and additives in food, the ugly truth about the damage shampoo and conditioner may do to your body has been hidden until now.
If you think you can trust the labels on your hair care products, THINK AGAIN!
For instance, about half of all the labels on 14,200 products examined by the Environmental Working Group ended up having mislabelled ingredients with some misspelled, and others having different names for the same ingredient depending on the manufacturer. What's more, there were 41 online retailers of cosmetics identified by EWG who failed to post any of their ingredients online. And when the FDA was pressured to make these retailers conform, they replied: "There is no requirement that a manufacturer put an ingredient list on a website."
The reality is your shampoo and conditioner may be just as toxic. In fact, it's a serious case of "Buyer Beware" because it is the manufacturer's responsibility to determine whether a product is safe. In our opinion, it's an outrage. At least with cigarettes, you know they are dangerous to your health. But the manufacturers selling you shampoo and conditioner are taking reckless advantage of the less stringent FDA regulations applicable to cosmetics.
The FDA Regulations (21 CFR Sec. 740.10) state quite clearly that "Each ingredient used in a cosmetic product and each finished cosmetic product shall be adequately substantiated for safety prior to marketing. Any such ingredient or product whose safety is not adequately substantiated prior to marketing is misbranded unless it contains the following conspicuous statement on the principal display panel:
"WARNING. THE SAFETY OF THIS PRODUCT HAS NOT BEEN DETERMINED."
So who's in control of the safety? The manufacturers. It seems that the FDA is allowing them to pass their own judgement about the safety of their product. What a joke. The FDA regulations are intended to protect you from dangerous products by insisting products which contain dangerous ingredients include warning statements. But the reality is that the agency does not have adequate resources to enforce this requirement.
Experience Clean Refreshed Skin, Naturally & Organically - Order Today
Organic Coconut Oil.
Organic Jojoba Oil.
Organic Palm Oil.
Organic Aloe Vera.
Organic Shea Butter.
Vegetable Glycerin - USP pharmaceutical Grade (Gluten Free).
Organic Rosemary Extract.
Organic Calendula Extract.
Apply a small amount of body and gently massage into skin, enjoy and don't forget to rinse thoroughly. 
Brand: Mercola.
Size: 236ml 8fl. oz.
Container: BPA FREE Plastic Bottle.  
Storage: Keep plastic lid on when not using.
Estimated shelf life from purchase: 1 - 2 years.
Disclaimer:
The products and the claims made about specific products, articles and claims made in the articles and information written on or through this site have not been evaluated by Ancient Purity, the MHRA, the FSA or the United States FDA and are not approved to diagnose, treat, cure or prevent disease. The information provided on this site is for informational purposes only and is not intended as a substitute for advice from your physician or other health care professional or any information contained on or in any product label or packaging. You should not use the information on this site for diagnosis or treatment of any health problem or for prescription of any medication or other treatment. You should consult with a healthcare professional before starting any diet, exercise or supplementation program, before taking any medication, or if you have or suspect you might have a health problem. Providing a product for sale does not imply Ancient Purity recommendation of that product, its suitability or its efficacy. Ancient Purity cannot give medical opinions. No comment or entry in this site or in any communication from Ancient Purity may be taken as such.
Prices and promotions are subject to change without notice. Customers should always carefully check all the details printed on the package before opening the product. Whilst all efforts are made to ensure accuracy of description, specifications and pricing there may be occasions where errors arise. Should such a situation occur the company cannot accept your order. In the event of a mistake you will be contacted with a full explanation and a corrected offer. The information displayed is considered as an invitation to treat not as a confirmed offer for sale. The contract is confirmed upon supply of goods, Prices and promotions are subject to change without notice.
Please read the Terms and Conditions of using this site, by using the site you are accepting the terms and conditions.
All Material on this site © 2014 Ancient Purity Ltd Registered in England & Wales 07801142 VAT Reg 168 335 488