(Thailand - Origin) Queen of Fruits (Xanthones / Cryptoxanthin / Vitamins)
300g (10.58 oz.) Powder
Mangosteen (Garcinia Mangostana) is known as the 'Queen of Fruits', the exotic, sweet and tangy Mangosteen Fruit grows throughout various regions of South-East Asia. Actually, it is the National Fruit of Thailand. Mangosteen is a rich source of vitamins and antioxidants. The special antioxidant present in abundance giving this extraordinary fruit a superior edge is a class of naturally occurring polyphenol elements known as Xanthones. Our Mangosteen Powder is freeze-dried and scientists agree that the quantity of nutrients lost from freeze-drying is zero! Now, we made it possible for you to experience a refreshing Mangosteen boost year-round! Mangosteen has been long and highly valued for its juicy, delicate texture and slightly astringent flavour, cultivated in Java, Sumatra, Indochina and the southern Philippines from antiquity. It's a common backyard tree in Indonesia, Thailand and Myanmar (Burma). Our freeze-dried Mangosteen Powder retains nutritional goodness much better than other ways of drying, further supporting our consumers' desire for nutrition from whole Mangosteen Fruits. The freeze-drying process also preserves the actual colour and form of the original fresh fruit, reassuring our friends they're getting real Mangosteen.
Ancient Purity presents freeze-dried Mangosteen (Garcinia Mangostana) Powder. Mangosteen is native to Malaysia and Indonesia's Sunda Islands and perhaps it is the world's tastiest tropical fruit. The fruit was traditionally used in some Asian folk remedies. It's rich in Vitamin C, B6, B12 and many more. The fruit contains at least 20 known Xanthones, Carotene, Cryptoxanthin and lots of minerals. Mangosteen is often nicknamed the "Queen of Fruits" because of it being such nutrient-dense. It is also an antioxidant-rich fruit, particularly known for the presence of Xanthones in its white pulp. Xanthones are polyphenols, which have anti-inflammatory and anti-carcinogenic properties. According to research done by Ohio State University, the fruit is also rich in Vitamin A, B6, C, Thiamin, Niacin, Riboflavin, Folate, Potassium, Zinc, Magnesium, Sodium, Calcium, Phosphorus, Carotene and Cryptoxanthin. The pericarps of Mangosteen contain Xanthones which exhibit anti-inflammatory and antibacterial effects.
Xanthones have been researched and reports have been published in the Journal of Ethnopharmacology. This powerhouse fruit exhibit the potential to be developed as agents to prevent major health issues or can be used in combination with drugs for beneficial effects. Mangosteens contain powerful antioxidants. These antioxidants contain cell boosters (Xanthones) which as mentioned above boast several medicinal properties. Therefore Mangosteen is justifiably called a healing fruit. Dr Zhuohong Xie of the International Chemistry Testing in Massachusetts shows in a study that a daily consumption of a Mangosteen drink improves antioxidant levels in the body. Mangosteen is a rich source of nutrients and a longevity drink. Ancient Purity's Powder tastes exactly like the fresh Mangosteen and makes the perfect addition to a Super Health Smoothie.
Mangosteen Powder – Information & Points to Research
Clean, Fresh, Trusted Source.
Native Thailand Origin.
Skin Food - SuperFruit.
Queen of Fruits.
Supports a Healthy Urinary System.
Rich in Xanthones, Cryptoxanthin, Vitamins & Minerals.
Effective in Managing & Maintaining Blood Sugar.
Anti-Inflammatory, Anti-Histamine, Antibacterial.
Recognised as a Healing Fruit.
A Traditional Remedy for Heart Health Support.
Promotes Weight-Loss.
Ultimate Tropical Powerhouse Smoothie Ingredient.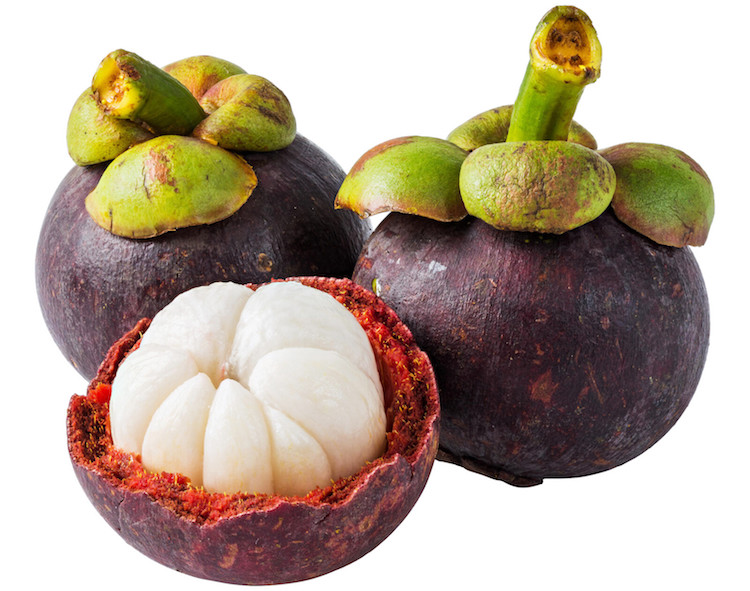 Mangosteen "Queen of Fruits"
Mangosteen might help prevent diabetes and/or keep it under control. This is because Mangosteen has been shown to help maintain normal blood sugar levels. It has been shown to act as an alpha amylase inhibitor, which means that it inhibits enzymes that cause starches to break down into glucose. A study published in the Journal of Agricultural and Food Chemistry showed that the fruit contains compounds that were found to be comparable to a well-known prescription drug used for type 2 diabetes symptoms. Dr. Dónal O'Mathuna from Ohio State University in the US writes in his book "Alternative Medicine" about the use of Mangosteen to cure diabetes, as it is effective in managing and maintaining blood sugar levels in the body. Mangosteen's blood sugar-lowering ability is said to come from its tannic acid and even more so from its oligomeric proanthocyanidin complexes (OPCs). OPCs are naturally occurring plant metabolites that are widely available in fruits, vegetables, nuts, seeds, flowers and bark. In addition to being good for blood sugar, OPCs are primarily known for their antioxidant activity. They've also been reported to demonstrate antibacterial, antiviral, anticarcinogenic, anti-inflammatory, anti-allergic and vasodilatory actions.
One study conducted in India at the Centre for Advanced Studies in Botany (University of Madras) on animal subjects showed the cardio-protective effect of alpha-mangostin, which is a Xanthone derivative from Mangosteen. The fact that Mangosteen is high in xanthones, which are extremely powerful antioxidants, may be helpful in reducing heart attack risk.
"I could tell you that the flavor reminds me of litchis, peaches and clementines, mingled in a single succulent mouthful, but words can no more describe how mangosteens taste than explain why I love my wife and children," he wrote. "Merely typing the name makes my mouth water. Whenever in my travels I spot a mound of those precious orbs in a marketplace, my heart pounds." - R.W. Apple Jr. - The New York Times.
Mangosteen Fruits are Jam-Packed with Xanthones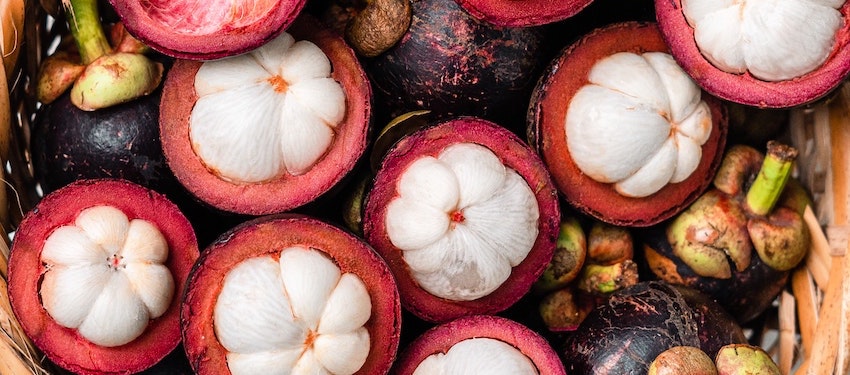 Mangosteen - The Super Skin Food Fruit
In 2005, researchers in Thailand published an interesting study on the antimicrobial effects of Thai medicinal plants against Propionibacterium acnes, the main acne-causing bacterium. This study, which was published in the October 2005 issue of the Journal of Ethnopharmacology, showed that 13 of the tested medicinal plants could inhibit the growth of P. acnes. Along with three other exotic plants, Mangosteen fruit was shown to exert particularly strong inhibitory effects against P. acnes. These anti-acne effects were attributed to the presence of xanthones in Mangosteen pericarp. After the 2005 study revealing the potential health benefits of Mangosteen Powder for acne-prone skin, several other science projects have been conducted to further investigate the antimicrobial effects of Mangosteen extracts. One study examined whether Mangosteen pericarp extracts from some parts of Thailand had more anti-acne properties than extracts derived from fruits grown in other parts of the country. Published in the Jan/Feb 2009 edition of the Songklanakarin Journal of Science and Technology, this study found that the Mangosteens collected in the Southern provinces of the country had stronger antibacterial properties against P. acnes as well as higher levels of Α-mangostin (A member of the class of xanthones).
In addition to fighting P. acnes, Mangosteen Powder has also been shown to fight Staphylococcus epidermidis (S.epidermidis) the skin damage and inflammation caused by P. acnes can make your skin more susceptible to colonisation by S.epidermidis. It's not yet clear whether S.epidermidis can actually make acne worse or whether its presence is just a harmless side effect. As well as its potential anti-acne effects, Mangosteen may also offer other benefits for the skin by protecting the skin from the premature ageing of the skin caused by the sun's UV rays. When your skin is exposed to the sun, it starts to produce metalloproteinases, enzymes that help your body repair sun-injured connective tissue. However, not all metalloproteinases are beneficial. Some of them break down collagen and elastin, which can eventually cause wrinkles. Free radicals, unstable molecules generated by things like air pollution and cigarette smoke, are known to boost the production of the harmful metalloproteinases. Antioxidant-rich foods like Mangosteen can neutralise free radicals, thereby reducing the production of the metalloproteinases that break down collagen and elastin. Experts say Mangosteen fruit has an ORAC value of 1,780. ORAC (Oxygen Radical Absorbance Capacity) is a standardised technique used by scientists to measure the total antioxidant potency of foods, drinks, and supplements in an in-vitro setting. Kale for example has an ORAC rating of 1,770, spinach has an ORAC value of 1,515.
The Nutrients in Mangosteen Support Healthy Skin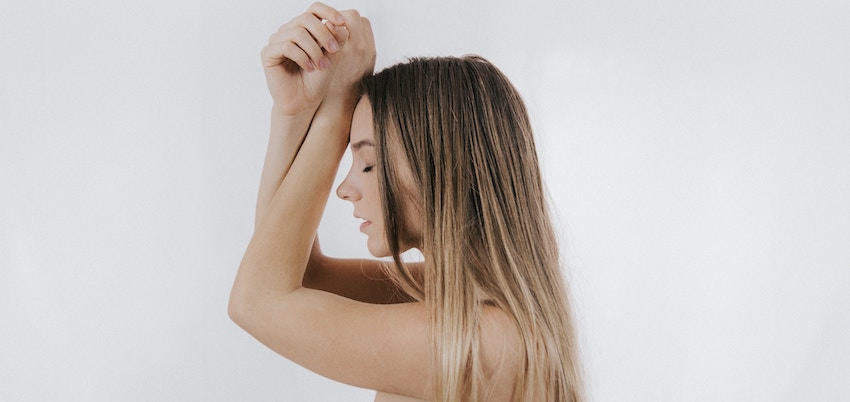 Mangosteen & Cryptoxanthin
Provides Vitamin A…In our bodies, cryptoxanthin, also known as beta-cryptoxanthin is converted to Vitamin A (Retinol) and is considered a "provitamin A". Like other Carotenoids, Cryptoxanthin is an antioxidant that may help prevent free radical damage to cells and DNA, whilst stimulating the repair of oxidative damage to DNA. As a precursor, cryptoxanthin constitutes an excellent source of Vitamin A, a particularly beneficial property given that the vitamin plays a key role in healthy body function via a number of mechanisms of action. Vitamin A is primarily known for the essential role it plays in vision, in embryonic development, in regulating the body's immune system, in cell growth and in the renewal of tissues such as the skin or the intestinal mucosa. Detoxifying…In one study, cryptoxanthin increased the activities of detoxifying enzymes in liver, colon, and tongue of rats. Cryptoxanthin can also be used for anti-inflammation, reduction of insulin, and improving metabolism. In another study, mice that were dosed with cryptoxanthin had higher learning ability. Might Help with Diabetes…Cryptoxanthin may also benefit people who are at risk of diabetes. Researchers from Japan found that oral administration of cryptoxanthin prevented bone loss in streptozotocin-diabetic and ovariectomised rats. It increased their calcium content, alkalin phosphate activity, and DNA content in the femoral-diaphyseal and -metaphyseal tissues.
Supports Bone Health… For some years, a number of research teams have been investigating the role of cryptoxanthin in bone homeostasis. This is the balance between the creation of new bone by specific cells called osteoblasts, and the resorption of old bone by cells called osteoclasts. This equilibrium can become disrupted with age and imbalances can lead to a decline in bone formation and an increase in bone resorption. In other words, disruption to bone homeostasis compromises bone health. This process is exacerbated in osteoporosis, which is a sickness that results in changes to bone structure and loss of bone density. When bones become weaker, they are more vulnerable to fracture. Seeking to counter this age-related problem, a group of scientists examined the potential of cryptoxanthin in bone health. Their findings, published in 2012 in the Journal of Biomedical Science, showed in vitro that cryptoxanthin both stimulates the osteoblasts involved in bone formation, and inhibits the osteoclasts responsible for bone resorption. Similar results were observed when cryptoxanthin was administered to rats. The researchers saw a reduction in bone loss and an inhibitory effect on osteoclasts. Cryptoxanthin may therefore help preserve bone structure by combatting age-related changes. Their conclusions identify new perspectives for preventing osteoporosis. Promotes Lung Health…Cryptoxanthin was found to be good for the lungs. In studies, high intake of cryptoxanthin has been associated with a decreased risk of lung issues, particularly among smokers.
The Ultimate Skin & Whole Body Health Mangosteen Smoothie
If you want to get your skin radiantly glowing for summer or you want to experience the miraculous power of Mangosteen's Xanthones and all its other health-boosting nutrients, then a simple delicious tropical smoothie is an easy way to get the cellular health-improving effects from this Super Fruit.
We at Ancient Purity would like to encourage you to get your blender out and make sure you have ice cubes from clean fresh water.
We prefer Gravity Fed Filtered water. OK, now try this mouth-watering Mangosteen Powder Smoothie recipe below!
1 Tablespoon of Mangosteen Powder.
1 Teaspoon of Virgin Coconut Oil. (The highest quality of coconut oil is available here as well)
5 Ice Cubes (From Filtered Water).
A Healthy Plant Milk like Hemp or Oat.
Add a Banana to thicken it up.
Other Uses: Mix with honey before adding hot water, ginger, and lemon to drink as a tea.
Mix well with ice cream, yogurt, cream cheese, or cottage cheese.
Sprinkle over your oatmeal or granola.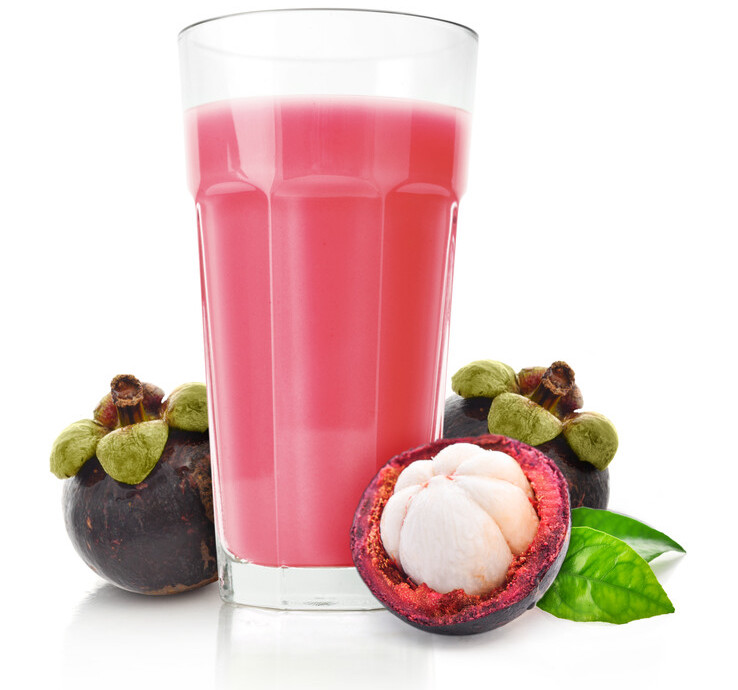 Enrich you Nutrition with Mangosteen
If you wish to create an exotic ambience, add a tablespoon of Ancient Purity's Pink Dragon Fruit Powder. Drink these smoothies regularly in summer to experience their amazing health benefits. During winter you can drink it once a week to enjoy a bit of tropical light in the cold season. Smoothies in Ancient Purity's opinion should be lessened during the cold months.
So, is fresh Mangosteen fruit preferable over the powder? Well, yeah it probably is but unless you are a resident of or staying in one of the South East Asian countries, most-likely access to this fruit is impossible. In addition, importing whole Mangosteen fruit has issues with ripeness and the carbon foot-print. But here is the good news! Ancient Purity's Mangosteen Powder comes from 100% fresh fruit only. Our freeze-dried Mangosteen Powder retains nutritional goodness much better than other ways of drying, further supporting our consumers' desire for nutrition from whole Mangosteen Fruits. The freeze-drying process also preserves the actual colour and form of the original fresh fruit, reassuring our consumers they're actually getting real Mangosteen in their diets. In addition, you don't have to worry about it going off in days as this product has a long shelf-life. We hope you'll enjoy a massive health kick from our fresh ground powder year-round.
A SuperFruit, Freeze - Dried, Ground & Ready to Nourish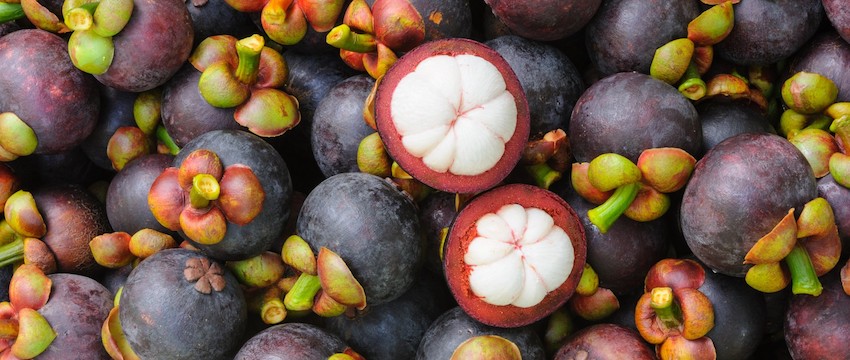 Mangosteen the Currency of Good Health
Mangosteen has been long and highly valued for its juicy, delicate texture and slightly astringent flavour, cultivated in Java, Sumatra, Indochina and the southern Philippines from antiquity. It's a common dooryard tree in Indonesia, Thailand and Myanmar (Burma). Mangosteen seedlings can take 8 - 15 years to bear fruit, and the trees usually produce good crops only in alternate years. The number of petals on the bottom of a Mangosteen indicates how many sections it contains inside. Mangosteen is said to have made its introduction into the Western Hemisphere when it was first grown in English greenhouses in 1855. Mangosteen then went on to become established in several of the West Indian Islands (most notably Jamaica) and later on the mainland in Ecuador, Guatemala, Honduras and Panama. 
Did you know that in the 1800s, Queen Victoria is said to have offered knighthood to anyone who brought her fresh Mangosteens from Asia? 
''People who want to climb mountains just like taking metaphors for real. So when I say I could murder for a Mangosteen, I hope you don't think I'm going to go out and do that.'' - Initially NO
Mangosteen 'Food of the Gods'
Mangosteen Powder… Closing Thoughts
Mangosteen (Garcinia mangostana) is an exotic, tropical fruit having a slightly sweet and sour flavour. It's originally from Southeast Asia but can the fruit can be found in several other tropical regions around the globe as well. Sometimes the fruit is referred to as purple Mangosteen due to the deep purple colour its rind develops when they're ripe. In contrast, the inner flesh is juicy, bright white. Though Mangosteen is a relatively obscure fruit, it should not be overlooked, as it might provide a wide range of health-improving properties due to its abundant supply of nutrients, fibre, and unique potent antioxidants. 
Probably one of Mangosteen Powder's most pivotal attributes is its extraordinary antioxidant profile. This exotic fruit powder contains several powerful nutrients with antioxidant capacity, such as folate and Vitamin C. Additionally it boasts Xanthones, which is a unique kind of plant compound known to house potent antioxidant properties. Some human and animal research suggests that Mangosteen might play a role in weight-loss and overweightness prevention. Other scientific studies revealed that Mangosteen Powder may increase the amount of immune cells and decrease inflammation, potentially enhancing immune health. Additional research suggests that Mangosteen's antioxidant and anti-inflammatory compounds might help protect skin cells from harm associated with ageing and sun exposure. "No other fruit, for me, is so thrillingly, intoxicatingly luscious, so evocative of the exotic East, with so precise a balance of acid and sugar," - R.W. Apple Jr. - The New York Times. 
Experience Skin & Cellular SuperFruit - Order Today
Freeze Dried (Fresh) Ground Mangosteen (Garcinia Mangostana) Powder - 100% Natural.
Produced to ecological standards, free from agro-chemicals, non-irradiated and GMO-free.
Take 1 - 2 teaspoons (4-8g) in smoothies or juices. Can be mixed into desserts, yogurt or healthy ice cream.
Topically: Can be mixed with a little clean water and applied to the face and skin.
Orally: Mix a teaspoon in water and swirl around mouth for a couple of minutes then release.
Brand: Ancient Purity.
Origin: Thailand.
Size: 300g (10.58 oz.).
Package: Kraft Paper Pouch. 
Storage:  Keep in sealed. Store in a cool dry place, out of sunlight. Must be kept dry, not allowing moisture in. 
Estimated shelf life from purchase: 1-2 years.
Scientific Articles
US National Library of Medicines - Biological Activities and Bioavailability of Mangosteen Xanthones: A Critical Review of the Current Evidence
Science Direct - Medicinal properties of mangosteen (Garcinia mangostana)
Britannica – mangosteen tree and fruit
Supporting Scientific Research
Tewtrakul S., Wattanapiromsakul C., Mahabusarakam W. Effects of compounds from Garcinia mangostana on inflammatory mediators in RAW264.7 macrophage cells. J. Ethnopharmacol. 2009;121:379–382.
Itoh T., Ohguchi K., Iinuma M., Nozawa Y., Akao Y. Inhibitory effect of xanthones isolated from the pericarp of Garcinia mangostana L. on rat basophilic leukemia RBL-2H3 cell degranulation. Bioorg. Med. Chem. 2008;16:4500–4508. doi: 10.1016/j.bmc.2008.02.054.
Kim S.J., Hong E.H., Lee B.R., Park M.H., Kim J.W., Pyun A.R., Kim Y.J., Chang S.Y., Chin Y.W., Ko H.J. α-Mangostin reduced ER stress-mediated tumor growth through autophagy activation. Immune Netw. 2012;12:253–260. doi: 10.4110/in.2012.12.6.253.
Gutierrez-Orozco F., Chitchumroonchokchai C., Lesinski G., Suksamrarn S., Failla M. α-Mangostin: Anti-inflammatory activity and metabolism by human cells. J. Agric. Food Chem. 2013;61:3891–3900. doi: 10.1021/jf4004434.
Temple-West P (5 March 2008). "Tropical sweetness: harnessing the elusive mangosteen". Medill Reports. Archived from the original on 10 January 2010. Retrieved 4 December 2012.
Zhang & Xiao (2018) Zhang X, Xiao C. Biofabrication of silver nanoparticles and their combined effect with low intensity ultrasound for treatment of lung cancer. Journal of Photochemistry and Photobiology B: Biology. 2018;181:122–126. doi: 10.1016/j.jphotobiol.2018.03.004.
Zhang et al. (2017b) Zhang K-j, Gu Q-l, Yang K, Ming X-j, Wang J-x. Anticarcinogenic effects of α-mangostin: a review. Planta Medica. 2017b;83(3/4):188–202. doi: 10.1055/s-0042-119651.
Wang et al. (2018a) Wang A, Li D, Wang S, Zhou F, Li P, Wang Y, Lin L. γ-Mangostin, a xanthone from mangosteen, attenuates oxidative injury in liver via NRF2 and SIRT1 induction. Journal of Functional Foods. 2018a;40:544–553. doi: 10.1016/j.jff.2017.11.047.
Disclaimer:
The products and the claims made about specific products, articles and claims made in the articles and information written on or through this site have not been evaluated by Ancient Purity, the MHRA, the FSA or the United States FDA and are not approved to diagnose, treat, cure or prevent disease. The information provided on this site is for informational purposes only and is not intended as a substitute for advice from your physician or other health care professional or any information contained on or in any product label or packaging. You should not use the information on this site for diagnosis or treatment of any health problem or for prescription of any medication or other treatment. You should consult with a healthcare professional before starting any diet, exercise or supplementation program, before taking any medication, or if you have or suspect you might have a health problem. Providing a product for sale does not imply Ancient Purity recommendation of that product, its suitability or its efficacy. Ancient Purity cannot give medical opinions. No comment or entry in this site or in any communication from Ancient Purity may be taken as such.
Prices and promotions are subject to change without notice. Customers should always carefully check all the details printed on the package before opening the product. Whilst all efforts are made to ensure accuracy of description, specifications and pricing there may be occasions where errors arise. Should such a situation occur the company cannot accept your order. In the event of a mistake you will be contacted with a full explanation and a corrected offer. The information displayed is considered as an invitation to treat not as a confirmed offer for sale. The contract is confirmed upon supply of goods, Prices and promotions are subject to change without notice.
Please read the Terms and Conditions of using this site, by using the site you are accepting the terms and conditions.
All Material on this site © 2014 Ancient Purity Ltd Registered in England & Wales 07801142 VAT Reg 168 335 488