Vitamin C Sachets (Fizzy Drink)


Effervescent - Easy use Sachets (Travel Pack) Vitamin C with Zinc, Vitamin D3 +
Box of 60 Sachets (2 Months - Daily)
Vitamin C-PAK® With Vitamin C, Zinc and Vitamin D3. These delicious Sachets contain 500mg of Vitamin C, 2500iu of Vitamin D3 and 5mg of Zinc. A Nutritional Vitamin dose whilst you travel or are on the road or just to make a nice fizzy Vitamin C drink at home. I use these to sweeten the Biamatrix Pre-Workout. The human body is unable to produce its own vitamin C and must obtain it from food and dietary supplements. It is therefore important to take Vitamin C regularly, and in a highly absorbable format like ours to maintain adequate levels. This incredibly-smart formulated Vitamin C-PAK contains the three essential immune-boosting nutrients Vit C, Zinc and Vit D in an effervescent tasty powder that dissolves easily for a refreshing, energising, fizzy drink with quick-acting absorption! Choose the Standard Pack or with additonal Quercetin.
Ancient Purity presents…Dr Mercola's Vitamin C-PAK sachets providing sparkling, all-day immune support in a convenient pocket-size packet. Vitamin C (ascorbic acid) is a nutrient needed by our bodies to form blood vessels, muscle, cartilage and collagen in bones. It is also a vital nutrient to our bodies healing processes. Vitamin C is a potent antioxidant that assists protecting our cells against free radicals' harmful effects. Free radicals are molecules created when our bodies break down food or are exposed to tobacco smoke and sun radiation, X-rays or other sources. Free radicals might play a role in various serious health issues. Vitamin C also aids our bodies to absorb and store the vital mineral known as iron.
This incredibly-smart formulated Vitamin C-PAK contains the three essential immune-boosting nutrients Vitamin C, Zinc and Vitamin D in an effervescent tasty powder that easily dissolves in a glass of water for a refreshing and energising, fizzy drink with quick-acting absorption! Dr Mercola's Vitamin C Fizzy Drink contains a softer, unique type of Vitamin C to help improve bioavailability. It offers zinc's health benefits without the metallic flavour. These travel-sized sachets come lightly sweetened with organic stevia providing a delicious orange flavour with no gluten and zero grams of total sugars. 
Vitamin C Effervescent Sachets - Information & Points to Research
Clean, Absorbable Effect.
Easy Use /Convenient Travel Sachets.
No Need to Refrigerate or Worry if Your Bottle will Go Off.
Perfect for Travelling.
Get your Absorbable Vitamin C Dose Anywhere.
Full Spectrum Vitamin C Benefits.
Immunity on the Road.
Compact-Sized, Easy to Keep in Purse or Wallet.
Higher Blood Levels of Vitamin C may be the Ideal Nutrition Marker for Overall Health.
Provides a good Vitamin d3 Hit at 2500iu per Sachet.
Zinc for Extra Immunity.
Ideal Healthy, Refreshing & Energising Drink.
Delicious Orange Flavour (Your Kids will Love it too).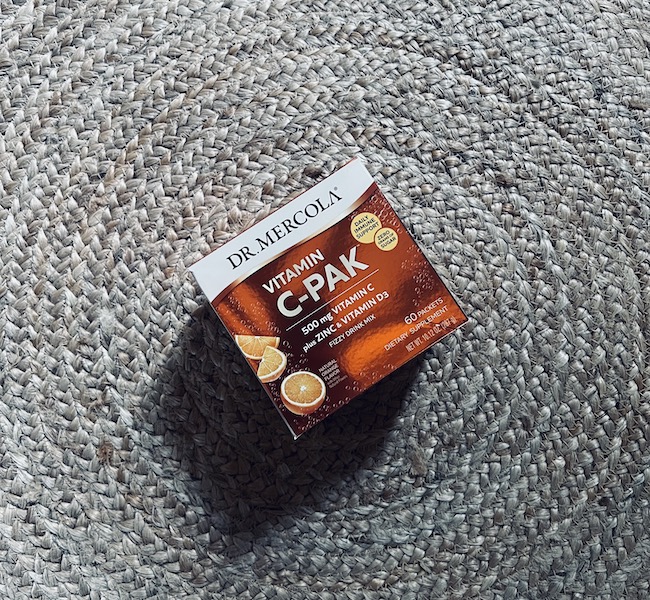 Vitamin C, We Can't Get Enough Of It - The More the Better!
Vitamin C is one of the safest and most effective nutrients, experts say. Though it may not be the cure for the common cold, the benefits of Vitamin C may include protection against immune system deficiencies, cardiovascular conditions, prenatal health problems, eye disease, and even skin wrinkling. The tolerable upper intake level (Or the maximum amount you can take in a day that likely won't cause harm) is 2000 mg a day for adults. A recent study published in Seminars in Preventive and Alternative Medicine that looked at over 100 studies over 10 years revealed a growing list of possible benefits of vitamin C. 
"Vitamin C has received a great deal of attention, and with good reason. Higher blood levels of vitamin C may be the ideal nutrition marker for overall health," says study researcher Mark Moyad, MD, MPH, of the University of Michigan.
"The more we study vitamin C, the better our understanding of how diverse it is in protecting our health, from cardiovascular, cancer, stroke, eye health [and] immunity to living longer." "But," Moyad notes, "The ideal dosage may be higher than the recommended dietary allowance."
Most of the studies Moyad and his colleagues examined used 500 daily milligrams of Vitamin C to achieve health results. That's much higher than the RDA of 75-90 milligrams a day for adults. So unless you can eat plenty of fruits and vegetables, you may need to take a dietary supplement of Vitamin C to gain all the benefits, Moyad says. He suggests taking 500 milligrams a day, in addition to eating five servings of fruits and vegetables. This is why Ancient Purity's Liposomal Vitamin C sachets might be the perfect solution! 
"It is just not practical for most people to consume the required servings of fruits and vegetables needed on a consistent basis, whereas taking a once-daily supplement is safe, effective, and easy to do," Moyad says.
He also notes that only 10% to 20% of adults get the recommended nine servings of fruits and vegetables daily! Moyad says there is no real downside to taking a 500-milligram supplement, except that some types may irritate the stomach. That's why he recommends taking a non-acidic, buffered form of the vitamin.
"The safe upper limit for vitamin C is 2,000 milligrams a day, and there is a great track record with strong evidence that taking 500 milligrams daily is safe," he says.
Immunity on the Road with Vitamin C Sachets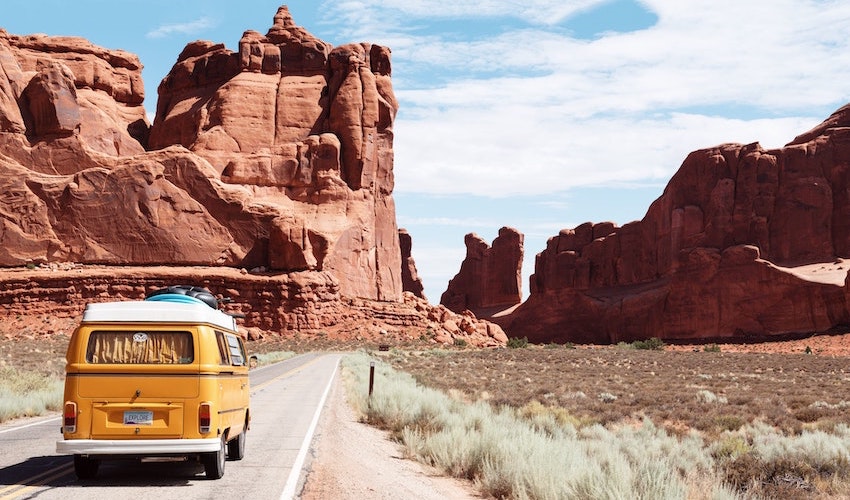 Why we Need Vitamin C
Because our bodies don't produce Vitamin C, we'll need to obtain it from our diets. Vitamin C is present in foods such as citrus fruits, cabbage, berries, peppers, potatoes, tomatoes, Brussels sprouts, spinach and broccoli. Most persons will get adequate amounts of Vitamin C from healthy diets. Vitamin C deficiency is more likely in persons who: smoke tobacco or are exposed to second-hand smoke; consume a limited diet that does not frequently include vegetables and fruits; have certain gastrointestinal issues or certain types of severe illness. Serious Vitamin C deficiency can lead to a sickness known as scurvy, which causes pour wound healing, bruising, bleeding gums and anaemia. Is a glass of orange juice or Vitamin C tablets your remedy when the sniffles come? In the 1970s loading up on Vitamin C was a practice spurred by Linus Pauling, a double Nobel laureate who recommended daily mega-doses (the quantity in 12 to 24 oranges) as a way preventing colds and certain chronic ailments. He lived an active and long life until he was close to 100 years old. Pauling was convinced that Vitamin C is the world's most pivotal substance to maintain good health.
"Vitamin C has been under investigation, reported in thousands of scientific papers, ever since it was discovered (circa) fifty years ago. Even though some physicians had observed forty of fifty years ago that amounts a hundred to a thousand times larger (than the RDA) have value in controlling various diseases, the medical profession and most scientists ignored this evidence" - Linus Pauling, 1986, How to Live Longer and Feel Better
There is much interest in Vitamin C's antioxidant role, as scientific research has revealed the nutrient to neutralise free radical molecules, which in excess can harm cells. Vitamin C is also involved in our bodies' immune systems by stimulating white blood cells' activity.
Take Vitamin C on your Travels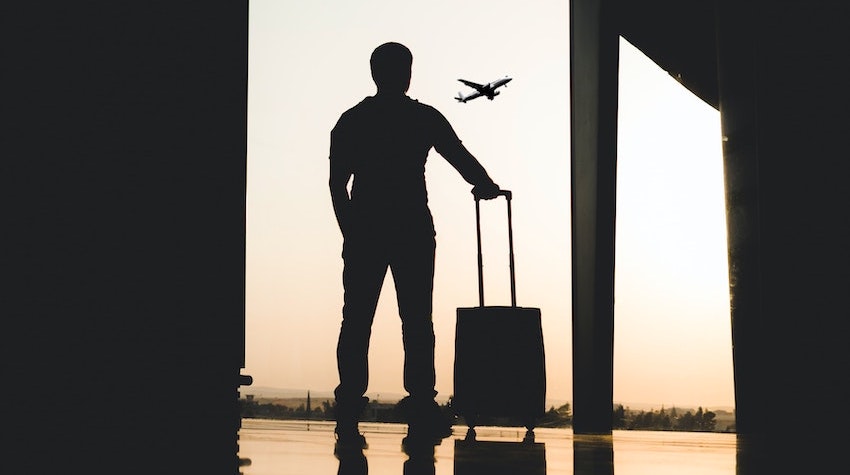 Vitamin C Gives
Vitamin C is an essential vitamin, meaning our bodies cannot produce it. Yet, this vitamin has numerous roles and has been connected to a range of impressive health benefits. While it's usually recommended to get your Vitamin C intake from foods, many persons turn to quality supplements, such as Dr Mercola's Vitamin C-PAK , to meet their demands.
May Aid Manage High Blood Pressure Levels…Plenty of research revealed that Vitamin C might aid lower high blood pressure levels. An animal research indicated that taking a Vitamin C supplement helped relaxing the blood vessels which transport blood from the heart. This helped decrease blood pressure levels. The following study provides in depth information: Vitamin C lowers blood pressure and alters vascular responsiveness in salt-induced hypertension
Stimulates Collagen Synthesis…Our bodies need Vitamin C for collagen synthesis, which is present in connective tissues around our bodies, according to the NIH. "Adequate vitamin C levels are essential for the production of collagen," Samuels says. "Collagen is the most abundant protein in the body and plays a critical role in connective tissues like those found in our organs and of course our hair, skin, and nails." You may know collagen as the skin's anti-ageing saviour as some health and beauty experts portray it. A study published in September 2015 in Clinical, Cosmetic, and Investigational Dermatology found that topically applying Vitamin C to the skin led to increased collagen production and younger-looking skin. The increased collagen synthesis also means Vitamin C helps wounds to heal, according to Oregon State University.
Enhances Brain Function… "Vitamin C also plays a role in neurotransmitter synthesis and cognitive function," Samuels says. Neurotransmitters are important for sending messages from the brain to the rest of the body, according to the University of Queensland, in Australia. And more Vitamin C may be associated with enhanced brain function. A systematic review published in September 2017 in Nutrients found higher Vitamin C concentrations in cognitively intact study participants compared with those with impaired cognition. 
Strengthens our Immune Systems… Perhaps Vitamin C's most-known health benefit is the positive effect it has on our immune systems. In a review published in November 2017 in Nutrients, Vitamin C was found to promote our immune system by protecting against oxidative stress, helping in microbial killing, and reducing the potential for tissue harm. Vitamin C deficiency has been shown to increase the rate of infections. It is unlikely that loading up on Vitamin C once you start sniffling will keep you from catching a cold, but it definitely could aid you recovering more rapidly, according to a prior review.
Supports Healthy Vision… The American Optometric Association reports that Vitamin C can reduce the risk of developing cataracts and can also aid slow the progression of age-related macular degeneration (AMD). Specifically, previous scientific research has revealed taking 500 mg daily as part of a daily supplement slowed the progression of the illness among persons with moderate AMD, probably because of this vitamin's powerful antioxidant properties. 
Iron Combined with Vitamin C Leads to Improved Absorption… Another plus to Vitamin C is how it interacts with other bodily vitamins and minerals, such as iron. Iron promotes proper growth and development, aids the body's ability to deliver oxygen throughout the body, and helps make certain hormones, according to the NIH. Nonheme iron, which is the type of iron found in plants, can be problematic for our bodies to absorb, but eating Vitamin C (And ideally heme iron, which is commonly present in meat and fish) at the same time as nonheme iron leads to enhanced absorption, according to Harvard Health Publishing.
Full Spectrum Vitamin C Benefits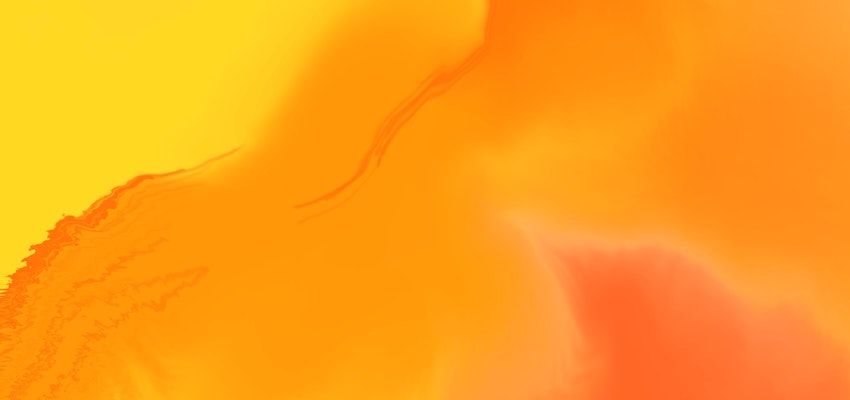 Vitamin C Sachets with Vitamin D3
Did you know that actually Vitamin D is a hormone? It is true! And it is one of the most crucial hormones in our bodies. Vitamin D is essential for a healthy body, and there're numerous health benefits to be had from obtaining adequate amounts of it. Vitamin D can be found in only a few foods, added to others, and obtained as a dietary supplement. It's also made naturally by the body when your skin is exposed to sunlight. Often called the "sunshine vitamin", most vitamin D is derived from sun exposure; however, the amount of sun exposure required to maintain adequate levels varies by age, skin pigmentation, season, latitude, time of day, clothing habits, and use of sunscreen. Persons who have limited sun exposure need to include good sources of vitamin D in their diet or take a quality supplement to obtain and maintain adequate serum 25(OH)D concentrations. 
Health benefits provided by Vitamin D3 include: encourages healthy hair growth, improves cognitive function, promote a healthy nervous system, can aid strengthen dental health, supports proper lung function, promotes healthy hearts, lowers blood pressure, might boost your mood, weigh-loss support, strengthens bones and it can fight inflammation.
Vitamin C Effervescent Sachets… Closing Thoughts
Vitamin C-PAK by Dr Mercola provides you with 3 vital immune-promoting nutrients, Vitamin C, Vitamin D and Zinc. If you want to know more about the essential mineral Zinc, please visit our Zinc Guard page.  As part of the triple-combination elements, the citrus bioflavonoids in Vitamin C-PAK help provide a protective effect for the Vitamin C against oxidisers in your body. Combining the antioxidant power of 3 key nutrients (Vitamin C, D3 and Zinc) delivered in convenient powder packets that can be used on the go. The powder easily dissolves in (clean) water for a refreshing, sparkling beverage with rapid-acting absorption. In addition, it provides zinc's benefits without the metallic flavour. Produced without the use of gluten, it is naturally sweetened with organic stevia. The delightful orange flavour will make it easy drinkable for children and adults as well. 
"Optimum nutrition is the medicine of tomorrow" - Linus Pauling
"Although physicians, as part of their training, are thought that the dosage of a drug that is prescribed for the patient must be carefully determined and controlled, they seem to have difficulty in remembering that the same principle applies to the vitamins." – Linus Pauling, only individual to win two unshared Nobel Prizes
Experience Vitamin C-PAK® Effervescent Sachets - Order Today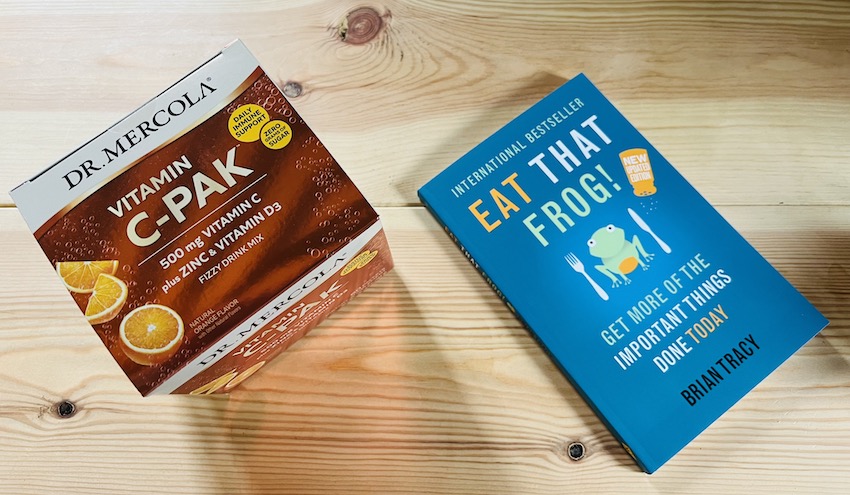 Vitamin C (ascorbic acid), Vitamin D3 (cholecalciferol), Zinc (zinc bisglycinate chelate), Bioflavonoid Lipid Metabolite Complex [Citrus Bioflavonoids (from Orange Extract), Fatty Acids (from Rice Bran)], Citric Acid, Sodium Bicarbonate, Potassium Bicarbonate, Malic Acid, Natural Ornage Flavour with Other Natural Flavours, Organic Steviol Glycoside (from Stevia rebaudiana Leaf), Maltodextrin, Modified Starch, Sucrose.
Adults, as a dietary supplement can mix 1 packet with 8 fl.oz. (240 ml) of clean water.
It can be taken up to twice a day or take it as directed by your health care practitioner. Do not exceed the recommended daily intake.
Brand: Dr Mercola.
Size: Box of 60 Sachets.
Storage: Keep in a cool dry place. Keep out of reach of children. 
Estimated shelf life from purchase: 2 years.
Oregon State University - Discovery Shows New Vitamin C Health Benefits
Indian Journal of Clinical Biochemistry - Vitamin C in Disease Prevention and Cure: An Overview
Supporting Scientific Research
Yeom CH, Jung GC, Song KJ. Changes of terminal cancer patients' health-related quality of life after high dose vitamin C administration. J Korean Med Sci. 2007;22:7–11.
Harding AH, Wareham NJ, Bingham SA, Khaw K, Luben R, Welch A, et al. Plasma vitamin C level, fruit and vegetable consumption, and the risk of new-onset type 2 diabetes mellitus: the European prospective investigation of cancer—Norfolk prospective study. Arch Intern Med. 2008;168(14):1493–1499.
Hoffman RP, Dye AS, Bauer JA. Ascorbic acid blocks hyperglycaemic impairment of endothelial function in adolescents with type 1 diabetes. Pediatr Diabetes. 2012;13(8):607–610.
Animashaun A, Kelleher J, Heatley RV, Trejdosiewicz LK, Losowsky MS. The effect of zinc and vitamin C supplementation on the immune status of patients with Crohn's disease. Clin Nutr. 1990;9(3):137–146.
Wintergerst ES, Maggini S, Hornig DH. Contribution of selected vitamins and trace elements to immune function. Ann Nutr Metab. 2007;51(4):301–323.
Houston DK, Johnson MA. Does vitamin C intake protect against lead toxicity? Nutr Rev. 2000;58(3):73–75.
El-Sokkary GH, Awadalla EA. The protective role of vitamin C against cerebral and pulmonary damage induced by cadmium chloride in male adult albino rat. Open Neuroendocrinol J. 2011;4:1–8.
Seregi A, Schaefer A, Komlos M. Protective role of brain ascorbi
Disclaimer:
The products and the claims made about specific products, articles and claims made in the articles and information written on or through this site have not been evaluated by Ancient Purity, the MHRA, the FSA or the United States FDA and are not approved to diagnose, treat, cure or prevent disease. The information provided on this site is for informational purposes only and is not intended as a substitute for advice from your physician or other health care professional or any information contained on or in any product label or packaging. You should not use the information on this site for diagnosis or treatment of any health problem or for prescription of any medication or other treatment. You should consult with a healthcare professional before starting any diet, exercise or supplementation program, before taking any medication, or if you have or suspect you might have a health problem. Providing a product for sale does not imply Ancient Purity recommendation of that product, its suitability or its efficacy. Ancient Purity cannot give medical opinions. No comment or entry in this site or in any communication from Ancient Purity may be taken as such.
Prices and promotions are subject to change without notice. Customers should always carefully check all the details printed on the package before opening the product. Whilst all efforts are made to ensure accuracy of description, specifications and pricing there may be occasions where errors arise. Should such a situation occur the company cannot accept your order. In the event of a mistake you will be contacted with a full explanation and a corrected offer. The information displayed is considered as an invitation to treat not as a confirmed offer for sale. The contract is confirmed upon supply of goods, Prices and promotions are subject to change without notice.
Please read the Terms and Conditions of using this site, by using the site you are accepting the terms and conditions.
All Material on this site © 2014 Ancient Purity Ltd Registered in England & Wales 07801142 VAT Reg 168 335 488