Marine Phytoplankton / Ormus / Matcha Rhodiola / Eleuthero (Made in USA)
347g (12 oz.) Phyto Fusion Honey
Odnova products are supplements in a food form, harmonising to the entire body without over--stimulating other parts of the organism. All food-intake creates an emotional and physical body reaction. Odnova intends to recreate the state of homeostasis by delivering a large amount of crucial nutrients in their most natural primal form. A premier quality product as Gosha's Organics is an Innovative Phyto Herbal Honey Fusion. These are a Proprietary Blend of Wild Raw Honey, Fresh Bee Pollen, Propolis, Freeze-Dried Marine Phytoplankton (Nannochloropsis Strain 1), Royal Jelly, Organic Schisandra Berries, Codonopsis Root, He Shou Wu Root, Rehmannia Root, Gynostemma Leaf, Organic Cinnamon Bark, White Peony Root, Organic Moringa Oleifera Leaf, Green Tea Matcha Leaf Goji Berries, Organic Ginger Root, Organic Turmeric Root, Shilajit.
Ancient Purity presents a premium Phyto Herbal Honey Fusion... Gosha's Organics is a recognised leader in Innovative Phyto Herbal Honey Fusions. Odnova products were created with the intention to reach a harmonising, balancing, and centring feeling... Equilibrium. The ingredients in the formulas target the mind and the body differently. Odnova is a super concentrated blend of 8 groups of the most nutrient-dense, revitalising, nourishing, adaptogenic botanicals. Odnova means in Polish, renewal, revitalise and rejuvenate. This is a unique blend of raw honey and botanicals, which aid the body in organically reaching a balanced state. In addition, it boasts Marine Phytoplankton and Royal Bee Products.
Odnova Clarity is a superb blend of concentrated ingredients that revitalise the mind and naturally balance energy levels. For human bodies that are looking for a little more clarity and focus, this superfood is filled with propolis (A resinous mixture that honey bees produce by mixing saliva and beeswax with exudate gathered from tree buds, sap flows, or other botanical sources), which contributes to optimal brain function, as well as Marine Phytoplankton, aiding to a more elevated mood and concentration. Naturally supporting the brain's cognitive thinking, Odnova Clarity supports the mind's function holistically and enables it into an equilibrium state. An Active, Botanical, Herbal, Multi-Superfood that might make Brain fog disappear. Get optimal brain function and increased alertness that lasts all day with Odnova Clarity, try it now! It's the only way to experience it.
Gosha Organics Odnova - Clarity – Information & Points of Research
Herbal Royal Honey Fusion.
Aids to Restore & Enhance Clarity of Mind & Body.
Marine Phytoplankton (Nannochloropsis Strain 1).
Supports Mental Vitality & Cognitive Health.
Ormus & Raw Honey / Bee Pollen / Propolis.
Can Improve Focus & Concentration.
Eleuthero / Matcha / Astragalus / Ginko Biloba.
Might Reduce Oxidative Stress.
Tibetan Rhodiola / Red Reishi / Bacopa Monnieri Leaf.
Elevates Intuitive Thinking.
Increases Alertness.
Shilajit / Chaga Fruiting Body / Turmeric & Ginger.
Boosts Super Conductors.
Enhances Neurotransmitters.
Boosts Electrolytes & Antioxidants.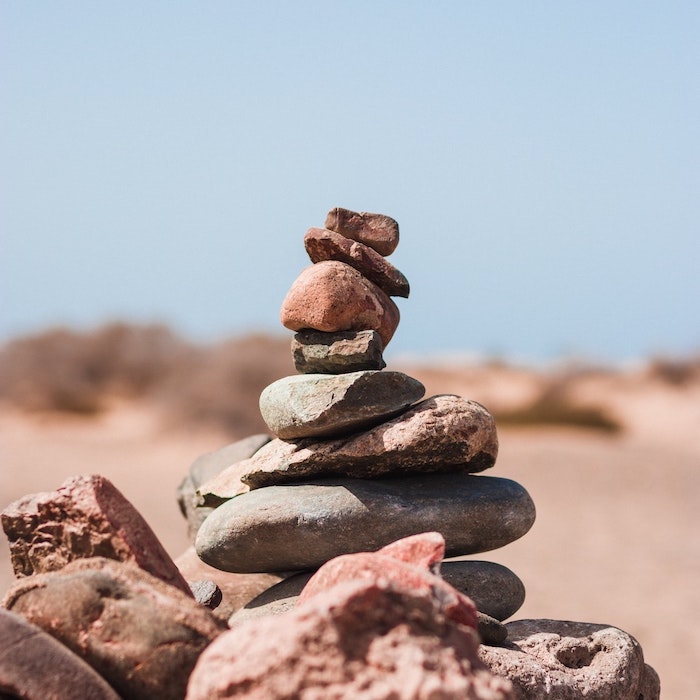 Clean, Trusted, Rejuvenating Ingredients
Marine Phytoplankton
The Ultimate Detoxifying Blue Algae... A nutritious antioxidant, aids in healthy cell reproduction and mitochondrial health. We could write a huge page on this alone, a difficult amount of incredible features and benefits to fit in here. Marine Phytoplankton (Nannochloropsis Strain 1) might be one of the most nutrient-dense super foods on the planet. Loaded with essential fatty acids, amino acids, enzymes, vitamin, omega antioxidants and trace minerals, it has the capability to directly affect our genes and brain neurons. It contains the most complete package of nutrition of any known food! It's a complete protein source, estimated to be about 60% protein by weight with 100% bioavailability (How well your body can absorb the given food's nutrients). This single-cell aquatic organism has a remarkably similar chemical composition to human plasma.
Our bodies can benefit from the micro-nutrients and trace elements found in Marine Phytoplankton. Dr Jerry Tennant, MD through the Tennant Institute of Integrative Medicine says that micro nutrients and electrolytes in Marine Phytoplankton are exactly what human cell membranes need to carry out their metabolism. It's 100% bioavailable due to the fact that our brain recognises it as food, therefore doesn't need to be converted to cell fuel by breaking it down first. The MP in Odnova Glo is from a monitored plantation in Spain and is never delivered from ocean or any open water which can cause contamination with pollutants and exposure to radiation, certified-organic.
Some of the Supernatural Ingredients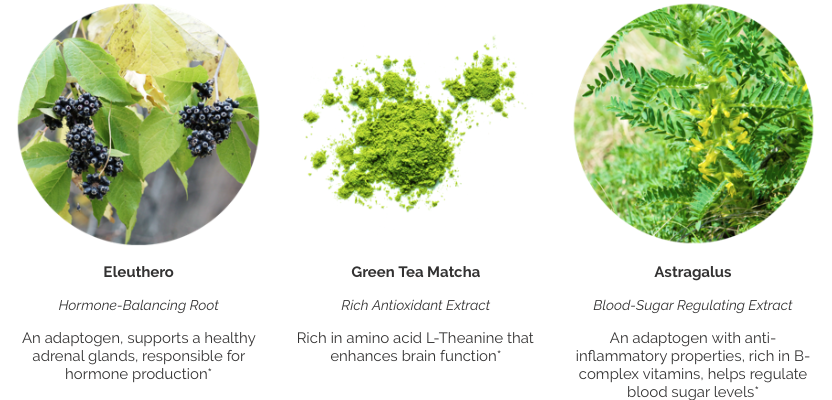 Shilajit & Medicinal Spices
Shilajit is a natural substance extracted from high mountain rocks, blackish in colour. Shilajit is known in Ayurvedic medicine for centuries as a "rejuvenator and anti-ageing compound" which is based on its molecular composition, Shilajit is rich in humic components such as fulvic acid, humic acids and cumins. Recent studies of Shilajit prove its anti-ageing benefits due to the evidence of a very high ORAC index (Between 50-500 Trolox units/g of material). Supporting research indicates that it increases physical strength, improvement of cognitive thinking and promotes general human health and longevity.
Odnova Glo also contains Turmeric, Ginger, Cinnamon... Ayurveda, Chinese and Holistic medicines all praise the capabilities of these spices. Each one of these spices has anti-inflammatory properties alongside other benefits. Turmeric has been known to assist in lowering cholesterol whereas Matcha is rich in a compound known as L-Theanine, which might have beneficial effects on mood, cognition, attention and memory supporting relaxation.
Gosha Organics Odnova (Glo) – Information & Points to Research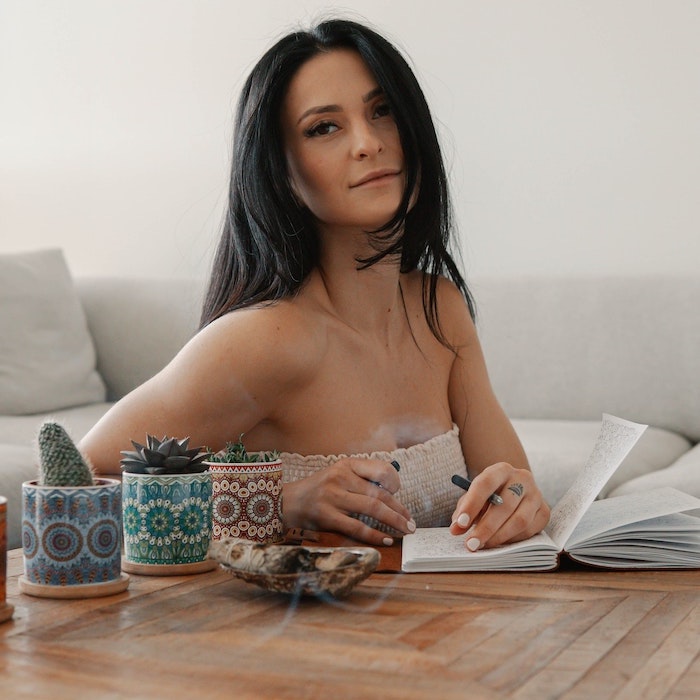 Herbal Royal Honey Fusion.
Glow on the Inside Out.
Marine Phytoplankton (Nannochloropsis Strain 1).
Might Promote a Youthful & Radiant Appearance.
Royal Jelly & Raw Honey / Bee Pollen / Propolis.
Facilitates Collagen Regeneration.
Can Nourish Skin & Purifiy Blood.
Codonopsis / Schisandra / Gynostemma Leaf..
Helps Tighten Skin.
Facilitates Collagen Regeneration.
Clears Eyes.
White Peony Root / He Shu Wu.
Enhances Photo-Ageing.
Might Boost Cell Production.
Shilajit / Moringa / Goji / Turmeric & Ginger.
Nourish your Skin with Odnova Glo with Marine Phytoplankton
Are you wishing to have naturally glowing skin? Gosha Organics Odnova Glo is a combination of the perfect most unique elements to give you a youthful appearance and lasting glow from within. So take a look what's in this and the standard is incredible. Odnova Glo is a carefully curated, nourishing beauty supplement, which promotes youthful and radiant looking skin from within. Naturally nurturing the body with essential vitamins, minerals and active botanicals, this bee pollen formula supports the body's natural oxygen usage, and provides antioxidants where needed. With skin being the largest organ in the human body, it is imperative to feed it with organic ingredients that encourage rhythmic cell renewal, resulting in a more healthy and vivacious looking you. For sure! This is an Active, Botanical, Herbal, Multi-Superfood.
Odnova Glo... Supernatural Ingredients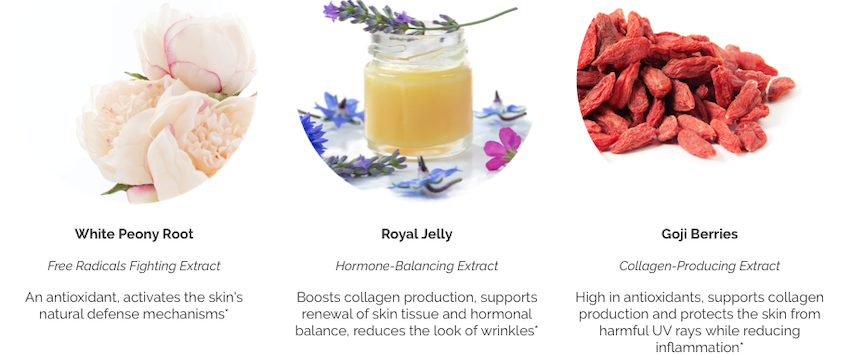 Gosha's Organics - Odnova Clarity... Potent Ingredients
Why Ancient Purity supply Gosha Organics
As our lives have evolved to busy schedules and juggling of responsibilities, our attempts to eat a balanced diet can sometimes take a back seat. We have set out to shake up the supplement industry and introduce a new and innovative way to take supplements in the form of honey blends which are versatile, easy and enjoyable to take. Much easier than pills, capsules or powders. We believe that the best supplements for your body are as close to food as possible to maximise absorption. That is why we choose honey as the ideal carrier in our fusions. The ideas of Ayurveda, Holistic and Chinese medicines guide the principles behind the blends of herbs that together with honey create Odnova.
"People reach for coffee or tea in the morning to give them energy, but it's just a stimulant — and it takes the body out of balance. The long-term effect of overdosing is significant: affecting your kidney, thyroid, adrenals, etc., as well as feeling over caffeinated," says Gosia. "What if you could get that energy boost naturally, in a way that nourishes your body instead?" 
You could even add a teaspoon of Odnova into your coffee to make it less acidic and more adaptogenic. Odnova changes your body's functionality on a cellular level and changes the way your body responds to what you're drinking. Our mission is to inspire everyone to take an active role in making every-day conscious and informed choices leading to better health. Purity, integrity, authenticity, hand-crafted products, transparency and the mission of her company are the fundamental values in Gosia' personal life. Goshas Organics pride themselves in maintaining the highest quality possible during the formation of each formula hence every product is made in small batches under the meticulous care of a master artisan. They carefully measure each ingredient and then blend the materials together, all while making sure that the batch stays at the perfect golden consistency and temperature. This process ensures the probiotics which means living enzymes and all active nutrients can survive. Gosha's Organics operates and requests a Certificate of Analysis (COA) for every batch and ingredient. This ensures that every ingredient is reviewed for possible contaminations, toxins, bacteria, viruses, and harmful microbes. All ingredients used are non-GMO and certified organic or wild crafted, as well as free of added sugar, gluten, soy, nuts, wheat, herbicides and pesticides.
Harnessing Incredible Natural Elements

Goshas Organics – Odnova… Closing Thoughts
Odnova in Polish language means "renewal", "revitalise", "rejuvenate". These qualities directly express the principal functionality of each Odnova creation. Odnova begins with organic honey, which functions as a base to improve the body's capability to take advantage of the benefits of each of the ingredients. They strongly believe that pure, whole ingredients presented in food form are most beneficial to the human body and our ability to incorporate supplements as a positive part of everyone's daily routine. Odnova products are supplements in a food form, they are harmonising to the entire body without over-stimulating the organism's other parts. All food consumption creates a physical and emotional body reaction. Odnova intends to recreate the state of homeostasis by delivering a substantial amount of crucial nutrients in their most natural primal form.
Food for Thought
"The flower of the ginger is superb and regal, but if we focus on nurturing the ginger plant to bloom we are unable to harvest its root. Enjoying the exquisite beauty of the plant will prevent us from unlocking its true potential - the nutrients secretly stored beyond the reach of the sun. Why care about trivial matters such as external beauty? What matters lies beneath the surface. What a waste! She is much more beautiful on the inside where she has so much more to give to the world". - Jamie Le Fay
"The best honey comes from a source you know, and is processed without heat. Raw, unfiltered honey retains its royal jelly, bee pollen and propolis—three major sources of antioxidants, vitamins and minerals. 1 cup of locally produced, raw organic honey 1 cup fresh squeezed lemon juice Additional water, about 2 cups 2-½ cups water Ice cubes or crushed ice 1 tablespoon dried culinary lavender Combine honey and 2-½ cups of water in a saucepan and bring to a boil, stirring to dissolve the honey. When the mixture reaches a boil, stir in the lavender and remove from heat. Let the mixture steep for 20 minutes. Strain the lavender from the liquid, then add the fresh lemon juice and an additional 2 cups of water. Use sparkling water if you wish. Pour into glasses full of ice and serve, garnished with a sprig of lavender or mint." - Susan Wiggs, The Beekeeper's Ball
"About two-thirds of the oxygen in our atmosphere is produced in the surface waters of the sea by phytoplankton, the minute forms of algae that give the sea its slightly green hue, and which initiate the entire food web of the ocean." – Jacques Cousteau
"We cannot cheat on DNA. We cannot get round photosynthesis. We cannot say I am not going to give a damn about phytoplankton. All these tiny mechanisms provide the preconditions of our planetary life. To say we do not care is to say in the most literal sense that "we choose death." – Jacques Cousteau
Advice from a Honey Bee: Create a Buzz, Sip Life's Sweet Moments, Mind your own Beeswax, Work Together, Always find your way Home.
Experience the Odnova Clarity and... GLOW - Order Today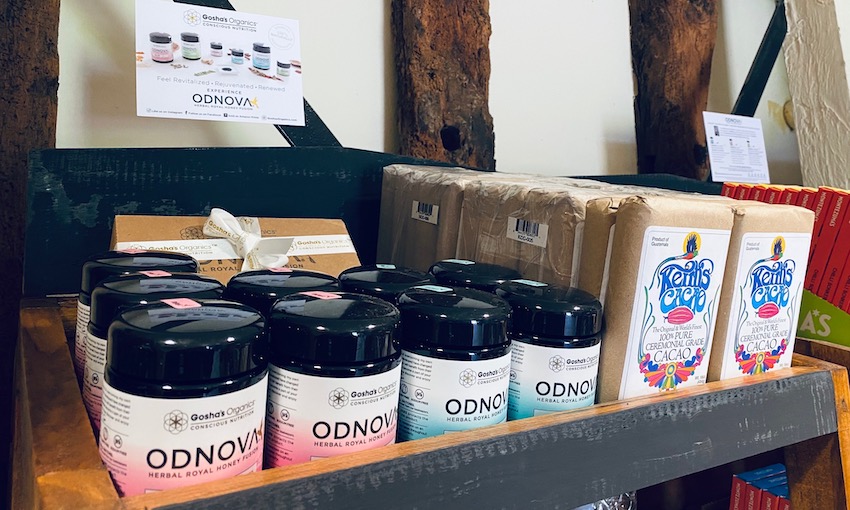 ODNOVA GLO
Proprietary blend of Wild Raw Honey, Fresh Bee Pollen, Propolis, Freeze-Dried Marine Phytoplankton (Nannochloropsis Strain 1), Royal Jelly, Organic Schisandra Berries, Codonopsis Root, He Shou Wu Root, Rehmannia Root, Gynostemma Leaf, Organic Cinnamon Bark, White Peony Root, Organic Moringa Oleifera Leaf, Goji Berries, Organic Ginger Root, Organic Turmeric Root, Shilajit.
100% Raw, Gluten Free, Nut Free, Non-GMO, Dairy Free, Sodium Free.
ODNOVA CLARITY
Proprietary blend of Wild Raw Honey, Fresh Bee Pollen, Propolis, Freeze-Dried Marine Phytoplankton (Nannochloropsis Strain 1), Organic Red Reishi Fruiting Body, Organic Eleuthero Root, Organic Tibetan Rhodiola Root, Organic Ginkgo Biloba Leaf, Astragalus Root, Bacopa Monnieri Leaf, Organic Green Tea Matcha Leaf, Organic Ginger Root, Organic Turmeric Root, Chaga Fruiting Body, Ormus (Monatomic Minerals), Shilajit.
100% Raw, Gluten Free, Nut Free, Non-GMO, Dairy Free, Sodium Free.
Take 1 teaspoon daily. You can also add it to Smoothies, Coffee or Tea. Or take it as directed by your healthcare practitioner. Do not exceed the recommended daily intake.
Can be taken during the day as needed, with or without food, can be combined in a smoothie with Ancient Purity's real game changer products like Kakadu Plum, Dragon Fruit, Sandalwood Nuts with some Ice and Plant Milk.
It makes an incredible sweet boost to Keith's 100% Natural Ceremonial Cacao.
Brand: Gosha's Organics Odnova.
Size: 66-347g.
Container: Miron Glass Jar.
Estimated shelf life: 1-2 years from purchase.
Scientific Articles
International Journal of Alzheimer's Disease - Shilajit: A Natural Phytocomplex with Potential Procognitive Activity
NHI - Ginger--an herbal medicinal product with broad anti-inflammatory actions
National Ocean Service - What are phytoplankton?
PMC Labs - Propolis: A Wonder Bees Product and Its Pharmacological Potentials
Supporting Scientific Research
Ghosal S, Lal J, Singh SK, et al. Mast cell protecting effects of shilajit and its constituents. Phytotherapy Research. 1989;3(6):249–252.
Mittal P, Kaushik D, Gupta V, Bansal P, Khokra S. Therapeutic potencial of "Shilajit Rasayana"—A Review. International Journal of Pharmaceutical and Clinical Research. 2009;1(2):47–49.
Bhattacharya SK, Sen AP. Effects of shilajit on biogenic free radicals. Phytotherapy Research. 1995;9(1):56–59.
Ginger from Farmyard to Town: Nutritional and Pharmacological Applications. Unuofin JO, Masuku NP, Paimo OK, Lebelo SL. Front Pharmacol. 2021 Nov 26;12:779352. doi: 10.3389/fphar.2021.779352. eCollection 2021.
Castaldo S, Capasso F. Propolis, an old remedy used in modern medicine. Fitoterapia. 2002;73(1):S1–S6.
Orsi RO, Sforcin JM, Rall VLM, Funari SRC, Barbosa L, Fernandes A. Susceptibility profile of Salmonella against the antibacterial activity of propolis produced in two regions of Brazil. Journal of Venomous Animals and Toxins Including Tropical Diseases. 2005;11:109–116.
Miguel MG, Nunes S, Dandlen SA, Cavaco AM, Antunes MD. Phenols and antioxidant activity of hydro-alcoholic extracts of propolis from Algarve, South of Portugal. Food and Chemical Toxicology. 2010;48(12):3418–3423.
https://www.ncbi.nlm.nih.gov/pmc/articles/PMC3296184/
https://pubmed.ncbi.nlm.nih.gov/20924865/
https://pubmed.ncbi.nlm.nih.gov/16117603/
Disclaimer:
The products and the claims made about specific products, articles and claims made in the articles and information written on or through this site have not been evaluated by Ancient Purity, the MHRA, the FSA or the United States FDA and are not approved to diagnose, treat, cure or prevent disease. The information provided on this site is for informational purposes only and is not intended as a substitute for advice from your physician or other health care professional or any information contained on or in any product label or packaging. You should not use the information on this site for diagnosis or treatment of any health problem or for prescription of any medication or other treatment. You should consult with a healthcare professional before starting any diet, exercise or supplementation program, before taking any medication, or if you have or suspect you might have a health problem. Providing a product for sale does not imply Ancient Purity recommendation of that product, its suitability or its efficacy. Ancient Purity cannot give medical opinions. No comment or entry in this site or in any communication from Ancient Purity may be taken as such.
Prices and promotions are subject to change without notice. Customers should always carefully check all the details printed on the package before opening the product. Whilst all efforts are made to ensure accuracy of description, specifications and pricing there may be occasions where errors arise. Should such a situation occur the company cannot accept your order. In the event of a mistake you will be contacted with a full explanation and a corrected offer. The information displayed is considered as an invitation to treat not as a confirmed offer for sale. The contract is confirmed upon supply of goods, Prices and promotions are subject to change without notice.
Please read the Terms and Conditions of using this site, by using the site you are accepting the terms and conditions.
All Material on this site © 2014 Ancient Purity Ltd Registered in England & Wales 07801142 VAT Reg 168 335 488